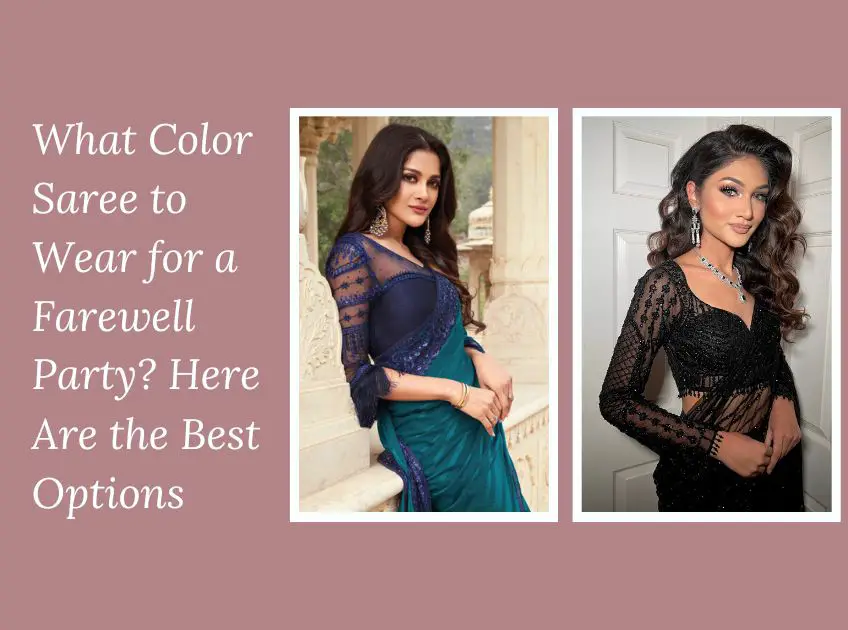 The choice of color for a farewell saree can vary based on personal preferences and cultural norms. Deep navy blue, rich maroon, or classic black are popular choices for their sophistication and formality. However, the best color ultimately reflects the wearer's confidence and personal style, as it marks a momentous occasion celebrating the journey ahead.
What Color Saree to Wear for a Farewell Party? Here Are the Best Options
1. Red Colour Hand Bandhej Bandhani Saree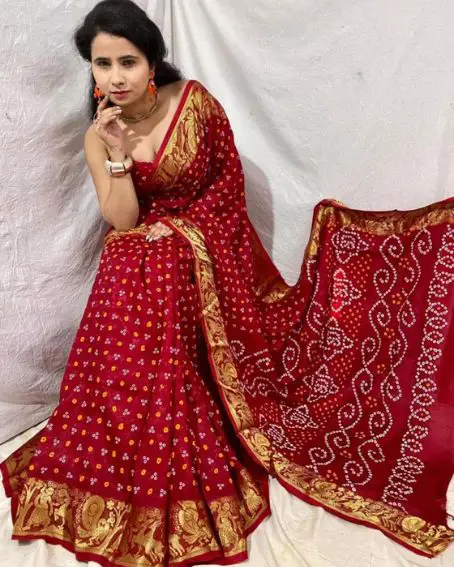 This saree is a stunning choice, with its rich red hue and intricate Bandhej Bandhani design. It's a symbol of vibrancy and tradition, making it perfect for a farewell event where you want to leave a lasting impression.
2. Lemon Yellow Floral Printed Organza Designer Saree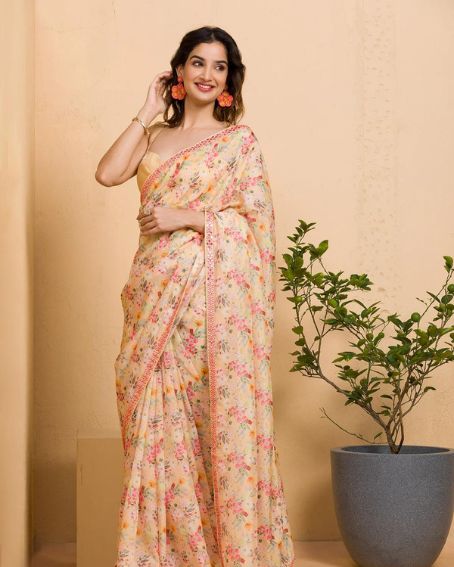 For a refreshing and youthful look, consider this saree with its lemon yellow shade and delicate floral prints. It's ideal for young girls or teenage girls attending a farewell ceremony.
3. Pink Stonework Satin Designer Saree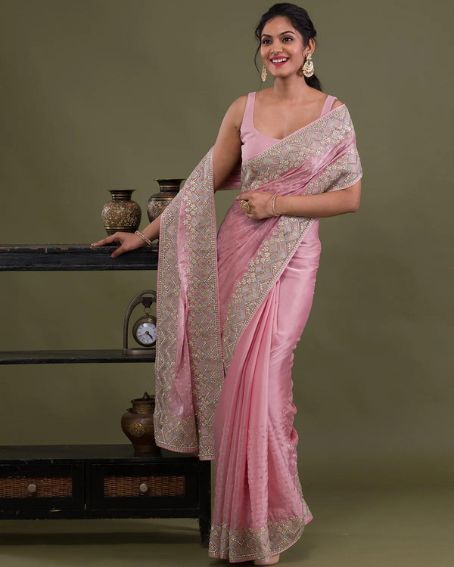 The pink stonework on this satin designer saree adds a touch of elegance and sophistication. It's a timeless choice for women attending farewell events, showcasing a blend of tradition and modernity.
4. Mehendi Bandhani Satin Designer Saree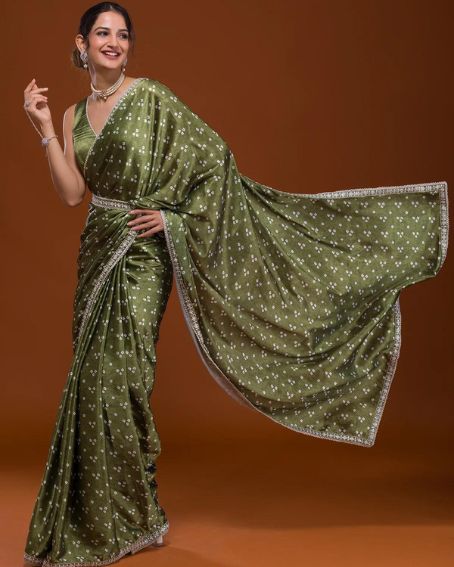 The Mehendi Bandhani design on this satin saree brings a touch of ethnicity and charm. It's a graceful option for those seeking a traditional look for a farewell occasion.
5. Essence New Designer Sarees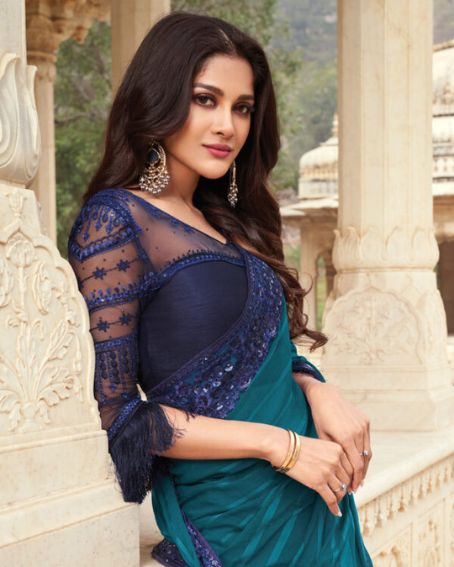 Explore the latest designer sarees that capture the essence of contemporary fashion while retaining the grace of Indian attire. These sarees are perfect for women looking to make a fashionable statement at a farewell party.
6. Latest Designer White Color Saree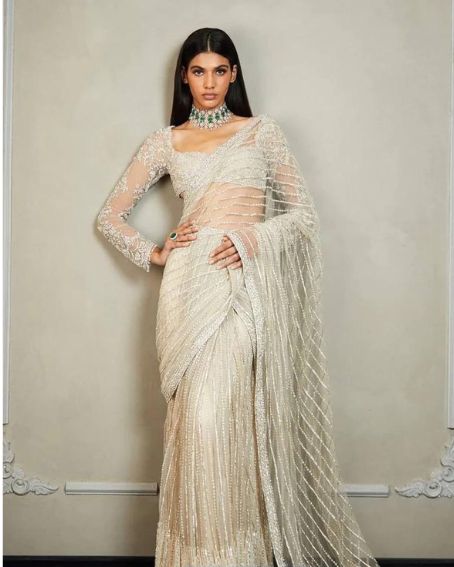 White sarees exude elegance and simplicity. The latest designer white saree is a versatile choice, suitable for both traditional and modern farewell ceremonies.
7. Sabyasachi Pink Sequins Georgette Party Wear Saree With Blouse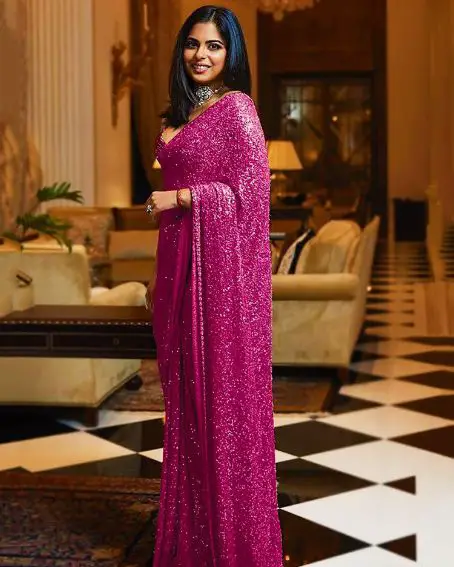 Sabyasachi's creations are synonymous with luxury and style. This pink sequined Georgette saree is a perfect choice for a high-fashion farewell party, reflecting a blend of traditional and contemporary fashion.
8. Ivory Fully Sequined Georgette Party Wear Saree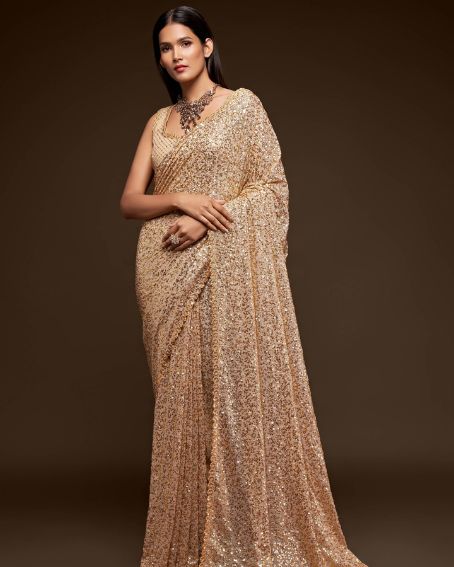 The ivory sequined Georgette saree radiates sophistication and glamor. It's an excellent option for women who want to make a dramatic entrance at their farewell event.
9. Enthralling Black Sequined Georgette Cocktail Party Saree With Blouse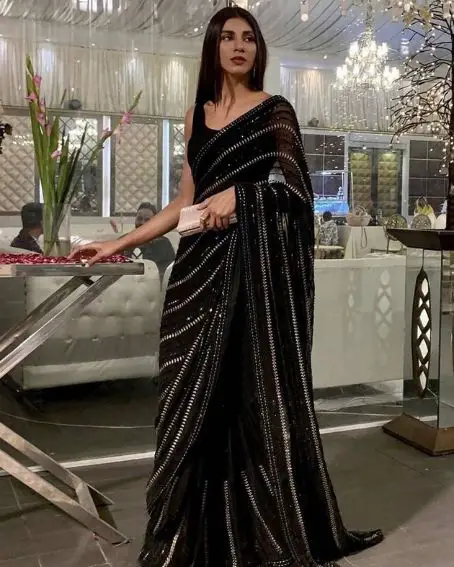 Black is a timeless choice for cocktail parties, and this saree with intricate sequined work is sure to turn heads at a farewell cocktail event.
10. Gorgeous Gray Organza Embroidered Party Look Saree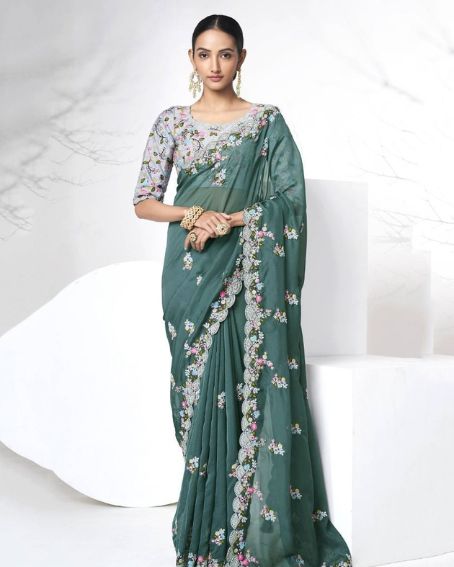 Grey is a versatile and elegant choice. This organza saree with intricate embroidery is perfect for women who appreciate subtle yet stunning design.
11. Multicolor plain Chiffon Saree With Blouse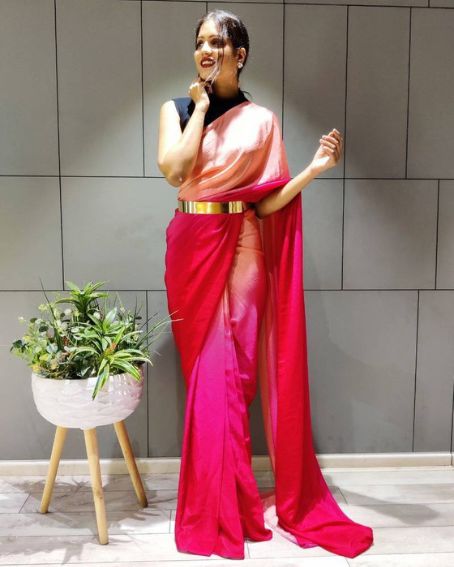 A multicolor chiffon saree is a vibrant and playful choice for a youthful farewell celebration. It's perfect for young girls looking to stand out.
12. Pastel Green Party Wear Saree With Blouse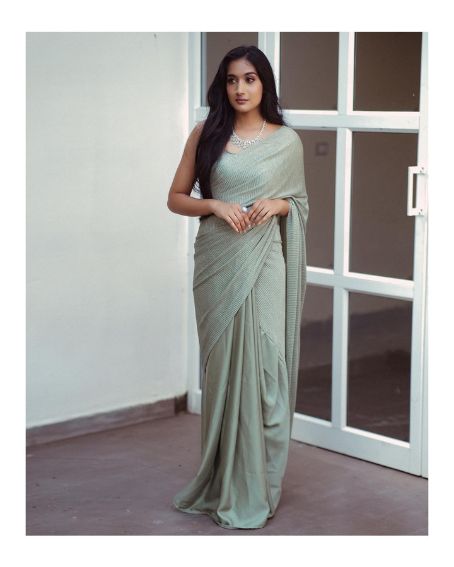 Pastel green exudes a sense of tranquility and freshness. This saree is an ideal choice for women who want to radiate calmness and poise at their farewell event.
13. Black Netted Party Wear Saree With Blouse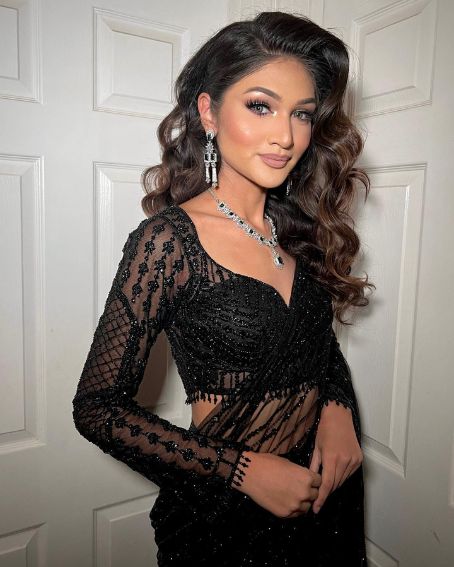 Black netted sarees have an air of mystery and allure. This saree is a striking choice for a farewell party, especially for women who appreciate bold fashion statements.
14. Blue Shimmer Party Wear Saree With Gold Blouse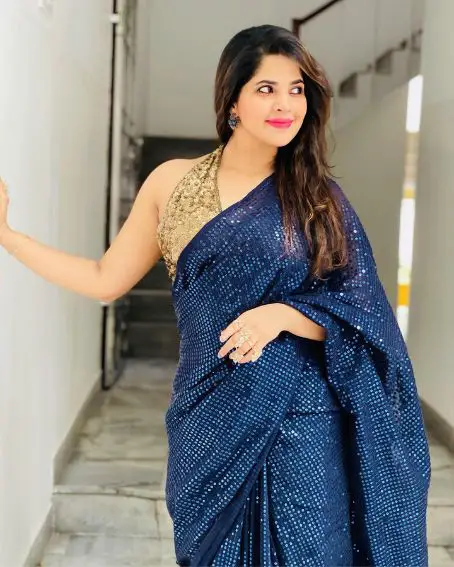 Blue with shimmering details is a glamorous option for farewell parties. The gold blouse adds a touch of opulence to this stunning saree.
15. Pink Satin Designer Saree With Full Sleeve Blouse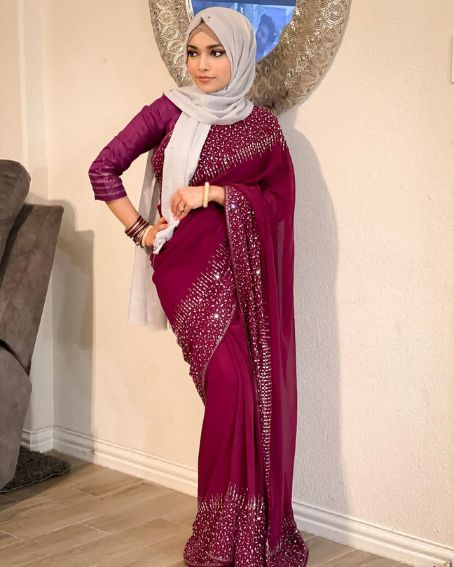 This pink satin saree with a full-sleeve blouse is a blend of grace and contemporary fashion. It's a great choice for women looking for a stylish yet comfortable farewell outfit.
16. Pink Stripes Party Wear Saree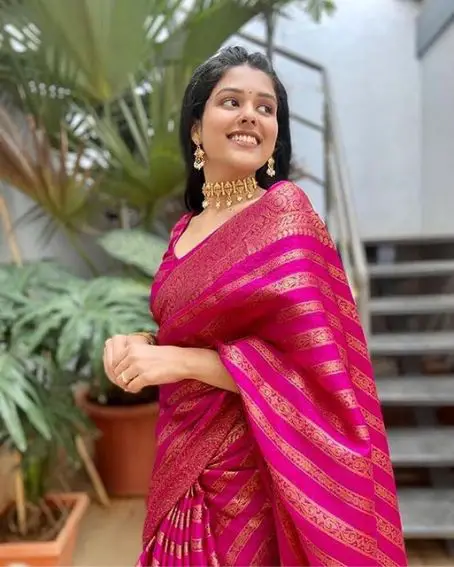 Pink stripes bring a playful and chic vibe to this saree. It's an excellent option for young girls attending a farewell party, showcasing their vibrant personalities.
17. Colorful Sequin Saree For Party Wear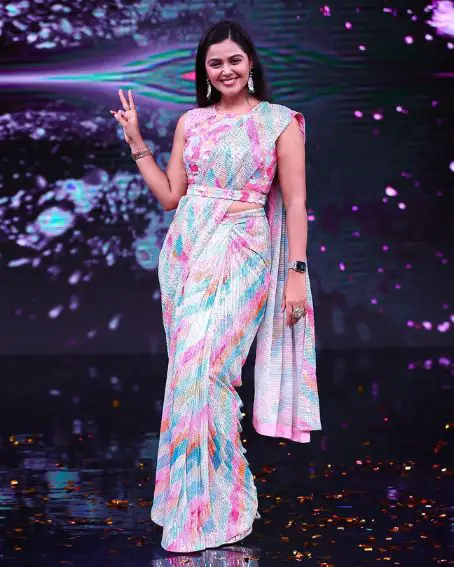 This saree is a celebration of colors and sequins. It's a bold choice for a farewell party where you want to shine and stand out.
18. Off White Plain Linen With Digital Print Saree For Party Wear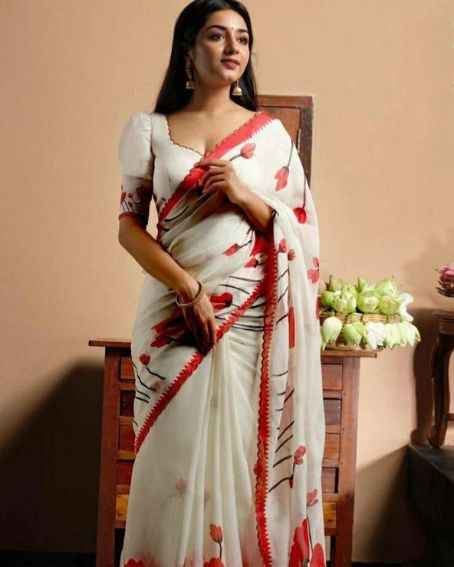 Off white with digital prints offers a modern twist to traditional sarees. It's an excellent choice for women who appreciate contemporary fashion with a touch of tradition.
19. Amazing Blue Tissue Maheshwari Sico Saree With Golden Stripes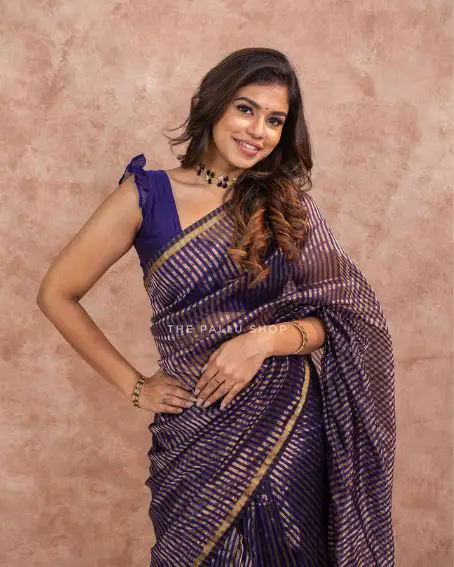 This blue tissue Maheshwari Sico saree with golden stripes and a plain blouse with border is a unique and artistic choice for a farewell event.
20. Red Silk Saree With Cut Work And Sleeveless Blouse For Party Wear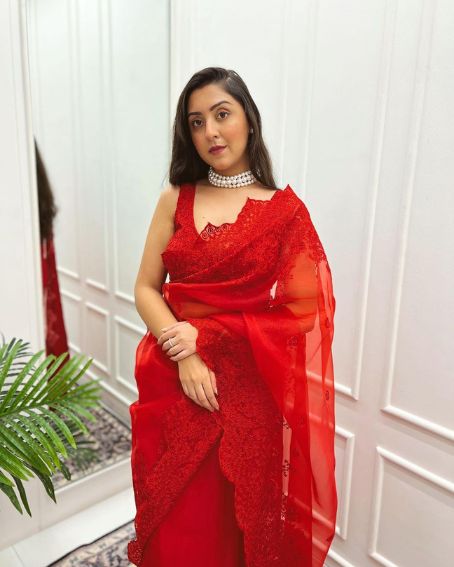 Red silk exudes opulence and sophistication. This saree with cutwork and a sleeveless blouse is a glamorous choice for a farewell party, making a bold fashion statement.
Conclusion
Selecting the perfect saree for a farewell event is an art that combines tradition, style, and personal expression. From the vibrant reds symbolizing passion to the serene pastels radiating calmness, each color choice carries its own significance. Whether you're a young girl attending your first farewell or a woman aiming to make a striking impression, the diverse range of sarees available caters to every taste and preference.