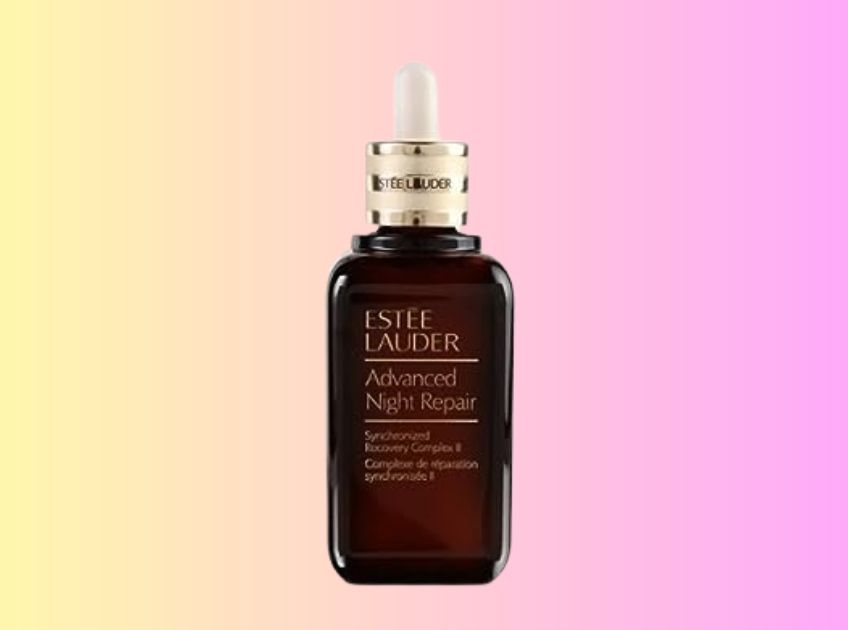 With anti-aging and deeply nourishing benefits, Estee Lauder Advanced Night Repair Serum has become one of the most popular choices for people. Estee Lauder is one of those skincare brands that have not left any stone unturned to impress people with its effective products. However, when it comes to their price, skincare enthusiasts often get disappointed.
Even though Estee Lauder Advanced Night Repair Serum is one of the best-selling night serums of the time, it is not easy to afford by all. Therefore, we have come up with Estee Lauder Advanced Night Repair Serum alternatives that can help you get the same result at a fraction of the price.
Do not think that the affordable alternatives for Estee Lauder Advanced Night Repair Serum are worthless, as their results are equally good. Before checking them out, let's know what makes Estee Lauder Advanced Night Repair Serum so popular and what its key ingredients are.
Estee Lauder Advanced Night Repair Review
Estee Lauder is US's number 1 brand serum, and for a good reason. It provides deep hydration for 72 hours and takes only 4 hours to strengthen the skin barrier. Apart from hydration and nourishment, Estee Lauder Advanced Night Repair Serum also targets the aging signs like fine lines and wrinkles and reduces their appearance within three weeks of regular application. At the same time, it reduces dullness and even out the skin tone.
Regular use of Estee Lauder Advanced Night Repair Serum helps to reduce the size of the pores, firm the skin and improve the radiance. It is suitable for dry, dull, and aging skin.
The key ingredients of Estee Lauder Advanced Night Repair Serum:
Yeast Extract- It is a natural moisturizer loaded with antioxidant properties.
Lactobacillus Ferment- Probiotic ingredient that protects skin from environmental stress by killing harmful bacteria and maintaining a healthy microflora in the skin.
Bifida Ferment Lysate- It is a probiotic ferment of Bifidobacterium that improves the skin barrier and protects it from UV damage. After water, it is the most concentrated ingredient in the serum.
Chamomile Flower Extract- With natural anti-inflammatory properties, this ingredient keeps the skin healthy and supple. Bisabolol comes from chamomile, which has anti-irritant properties.
Caffeine- It stimulates micro-circulation and reduces dullness and fatigue from the face. Also, it improves skin tone.
Apart from these major ingredients, Estee Lauder Advanced Night Repair Serum also consists of sodium hyaluronate, squalane, and glycerine.
Pros:
Excellent for dry, aging, and dull skin.
It is oil-free, paraben-free, phthalate-free, sulfite-free, sulfate-free, and mineral oil-free.
Non-acnegenic and won't clog pores.
Helps to nourish the skin and reduce the signs of aging.
Cons:
Comes with a hefty price tag, making it difficult for everyone to afford it regularly.
5 Best Alternative Estee Lauder Advanced Night Repair
1. Missha Time Revolution Night Repair Ampoule 5X
Consists of 77.2% of Missha's Extreme Biome, which includes 10 probiotics to moisturize, strengthen and brighten the skin.
Delivers anti-aging benefits and improves the firmness, radiance, and elasticity of the skin.
10 probiotics in the product that help to rejuvenate and replenish the skin are made with Missha's Extreme Ferment α Method- a three-step fermentation method.
Other active ingredients are niacinamide, Panthenol, sugarcane extract, white lupine seed extract, and sunflower seed oil.
The blend of antioxidants comes from a purple energy complex that consists of plum, carrot, plum cabbage, eggplant, beetroot, and blueberry.
2. Manyo Factory Bifida Biome Complex Ampoule
Formulated to replenish the outer layer of the skin and reduce the appearance of wrinkles and fine lines.
Consists of five probiotics that strengthen the skin barrier, and 10 types of hyaluronic acid to draw moisture from the skin's surface.
For intense moisturization and nourishment, the serum consists of squalane, glycerine, Vitamin B3, caffeine, and Pumpkin Fruit Ferment Filtrate.
Multiple antioxidants protect skin from free radical damage and reduce the signs of aging.
3. Isntree TW Real Bifida Ampoule
Formulated with an 88% concentration of Bifida Ferment Lysate for a stronger skin barrier and plumper skin.
Also consists of Pumpkin Ferment Extract, Soybean Ferment Extract, and Rice Ferment Filtrate that helps to even out the skin tone and moisturize deeply.
It has anti-aging and anti-inflammatory properties to replenish and rejuvenate skin for a youthful look.
There are no artificial fragrances, parabens, sulfates, artificial colors, animal products, alcohol, mineral oils, essential oils, and silicone.
4. ELEMIS Peptide4 Night Recovery Cream-Oil
Ultra moisturizing milky nighttime treatment deeply hydrates, restores and replenishes skin.
Vitamin and antioxidant-rich formula deliver the goodness of Perilla Seed Oil and ELEMIS' exclusive Night Scented Stock Oil.
Has a unique, milky texture that leaves skin looking and feeling rebalanced, restored, and replenished.
5. L'Oreal Paris Age Perfect Cell Renewal Midnight Anti-Aging Face Serum
Replenishes antioxidant levels at night when skin is most receptive to repair smooth wrinkles, and firm skin and improve radiance.
Suitable for all skin types including sensitive, oily, and acne-prone.
Formulated without parabens or mineral oils and won't clog pores.