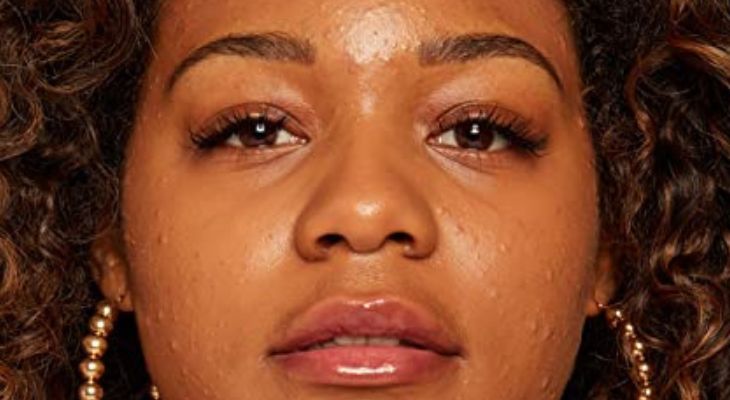 We all yearn to have a flawless finish and hide all the imperfections like dark circles, blemishes, marks, and others spots. While some people are born with clean and clear skin, some have to make extra efforts to use certain makeup products.
Concealer gives the astounding result as it helps in concealing marks and spots and gives a natural look. Glossier Stretch Concealer performs well in achieving a flawless finish and is highly popular among people.
Its long-wearing formula, buildable coverage, and dewy finish are known. However, it is not affordable due to the hefty price tag.
Luckily, many alternatives to Glossier Stretch Concealer are available that help address all the issues like blemishes, spots, marks, under-eye concerns, and discoloration without denting the pocket.
We have listed the five best Glossier Stretch Concealer similars that will surely fit your beauty budget, but first, let's dive into the Glossier Stretch Concealer and know what makes it so popular among folks.
Glossier Stretch Concealer Review
Glossier Stretch Concealer is designed to stay gentle on the skin. It is a buildable concealer with elastic micro waxes that makes its texture smooth and gliding. So, instead of becoming cakey, it blends with the skin really well, giving a smooth and natural finish.
The major ingredients of Glossier Stretch Concealer include the following:
Mineral Pigments- They brighten the skin and blend into the complexion, ensuring a dewy finish. Avocado and jojoba Oils– Gives a glowy finish.
Cocoa Butter- Brings softness and suppleness.
Beeswax and microcrystalline- Gives a highly elastic texture to the concealer.
Its major functions are covering redness, evening the skin tone, and covering dark circles and blemishes with no hassle.
The presence of beeswax ensures that this product's texture will stay smooth and gentle on the skin. So, instead of setting into the fine lines and wrinkles and giving a cakey or heavy look, it gives a natural-looking, dewy finish.
The major features of Glossier Stretch Concealer are:
It is buildable, enhancing, nourishing, and cruelty-free
Consists of skin-loving ingredients
Gives natural-looking skin without compromising skin health
Available in 12 shades
Pros
Suitable for all skin types
It is dermatologist-tested, ophthalmologist tested
Fragrance-free, and cruelty-free
Cons
5 Best Glossier Stretch Concealer Alternatives
1. Undone Beauty Conceal To Reveal 3-in-1 Coverage Palette
It is a multi-tasking concealer that corrects, conceals, and brightens major face imperfections like blemishes, spots, and under-eye circles. As the name indicates, you can find three concealer shades- sheer, medium, and opaque- that help develop customizable coverage.
Provides a dewy finish that looks very natural on your skin without looking cakey or heavy
Offers different coverage options to make yourself a completely customized concealer
Infused with natural coconut extract, an ingredient that helps to brighten and add radiance to the complexion
Available in 16 shades to work with a variety of skin tones and undertones
It is vegan, cruelty-free, paraben-free, and gluten-free
2. NYX Bare With Me Tinted Skin Veil
Delivering sheer glowing coverage that doesn't feel cakey or heavy, NYX Bare With Me Tinted Skin Veil is an amazing product to help give you a natural-looking, dewy finish in no time. At the same time, it hydrates the skin and makes it plump and healthy.
It works as a concealer and moisturizer and comes in a variety of tone evening, skin tinting shades
Helps to get smooth satin skin with this hydrating tinted moisturizer cream formula
Available in 12 shades to accommodate all skin tones
It is never cakey, always smooth, and works as a great base for a smooth foundation application
It is vegan and cruelty-free.
[ Read: 5 Best Similar Beauty Budget Nyx Products ]
3. e.l.f, Hydrating Camo Concealer
With long-lasting power, the Hydrating Camo Concealer from e.l.f is one of the closest similars for the Glossier Stretch Concealer. It is lightweight, ensures a full coverage, and conceals, corrects, covers, hydrates, and highlights the skin.
It is perfect for hiding pesky spots, blemishes, marks, and under-eye circles
Moisture-rich, creamy formula blends well, giving a natural look
Gives skin a boost of hydration for a satin finish that doesn't flake
Available in 23 different shades and is suitable for everyday and all-day wear
It is cruelty-free and vegan.
100% free from Phthalates, Parabens, Nonylphenol, Ethoxylates, Triclosan, Triclocarban, and Hydroquinone
4. it COSMETICS Bye Bye Under Eye Waterproof Concealer
It is another light and natural full-coverage concealer from IT Cosmetics that also works as an anti-aging product. It improves the appearance of dark circles and wrinkles and hides imperfections.
It delivers highly pigmented, long-lasting full coverage that improves the appearance of wrinkles without creasing or cracking
Conceals the look of skin imperfections, including dark circles, under-eye bags, redness, hyperpigmentation, broken capillaries, age spots, and discoloration
Smooth, creamy texture delivers highly pigmented full coverage for up to 24 hours
Infused with proprietary Expression Proof Technology, plus anti-aging peptides, vitamins, hydrolyzed collagen, hyaluronic acid, and antioxidants
[ Read: 10 Best Waterproof Eyeliner ]
5. Cover FX Power Play Concealer
It is a crease-proof and transfer-proof concealer from Cover FX that fits everyone's beauty budget. Providing 16-hour full coverage could be a good addition to your makeup bag.
Provides full coverage along with powerful pollution defense
It can also be used to highlight and contour
Instantly hides dark circles and imperfections while blurring fine lines
Free of talc, parabens, fragrance, mineral oil, gluten, sulfates, and phthalates
You Might Also Like: