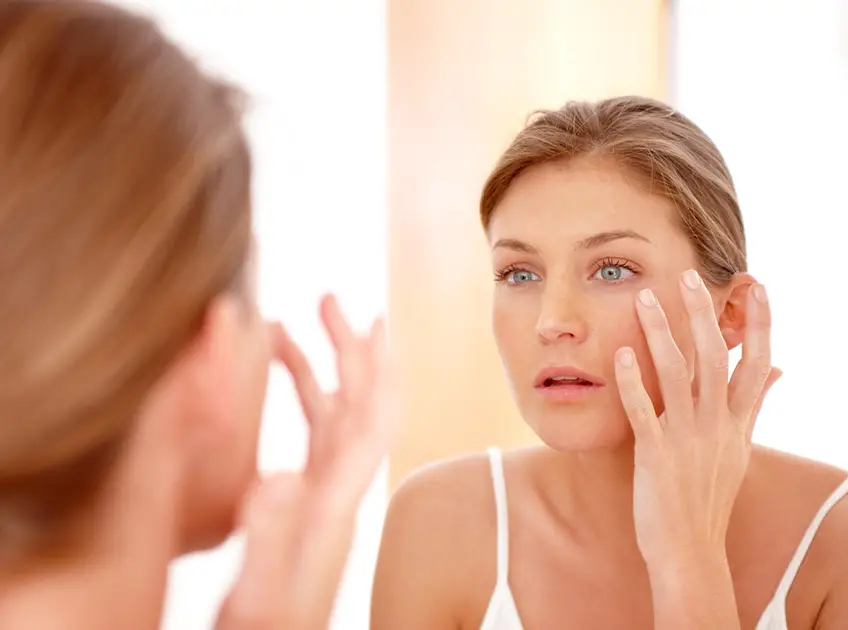 Age spots are very common as you get older or when exposed to sun most of the time, as these also can be seen in some youngsters. These spots may increase day by day, if you don't like the appearance there are many to get rid of them. In which some of them are as follows.
The Best Ways to Get Rid of Age Spots
1. Cryotherapy
Cryotherapy is a process of treating the spots on the skin or removal of abnormal tissues by extreme cold freeze technique. This technique is used by a substance like liquid nitrogen or argon gas. Cryotherapy is also used to treat various kinds of skin disease, removal of damaged or diseased tissues.
2. Chemical Peels
It is an exfoliating method of applying a chemical solution to the skin which removes the dead skin cell on the surface of skin, after the removal of chemical peel the new skin forms with smooth and soft skin. This process may also have some side effects like redness, lightning or scaring but can be cured with toners.
3. Medications
Medication includes Applying a formula like bleaching like hydroquinone or combined with tretinoin and mild steroids. Applying these bleach will fade away the sports on the surface for several weeks. This process may also have some side effects which may not be dangerous but are curable. Side effects like itching, redness and burning sensation.
[ Recommended: How to Get Rid of Age Spots on Your Hands ]
4. Microdermabrasion
Microdermabrasion includes less aggression than the dermabrasion process; it cleanses mildly on the skin surface with a smooth skin and the skin glows. You need to follow this process regularly to get better results. It also has minor side effects like redness and itchiness.
5. Laser and Intense Pulsed Light Therapy
This treatment involves laser treatment which will destroy melanin producing cells without damaging the surface of the skin. This process or technique requires 2 to 3 sessions to complete this process but the result will be long lasting. This process also has some side effects like temporary darkness and age spots but will fade away quickly.
6. Use Creams and Lotions
Creams and lotions will also be helpful in treating ageing spots. There are many products that are available on market as day and night creams and lotions which will help to fade away the damaged skin cell on the surface tissue. Some of them need prescribed cream for strong and effective treatment. This process may also have side effects for sensitive skins like redness and itching.
7. Vitamin C Serum
Vitamin C has topical antinuclear that will help to block free radicals from causing wrinkles and dull complexion. It suppresses the enzyme process that releases meliline on skin as it also helps in reducing the dark complexation of the skin and makes the skin glow and smooth. The additional benefits is that it also targets the pigmented areas and restores the skin tissue cells.
[ Recommended: Homemade Face Serums for Dark Spots ]
Foods That Can Help You With Age Spots
Healthy foods that help to reduce the ageing spots, and also changes our lifestyle so let us have a look at some healthy foods that are used for ageing spots are:
1. Orange Peel
After eating oranges do not throw away the peels as they also contain vitamin C and calcium. The vitamins and antioxidants will help the skin to rejuvenate and form new skin cells. These peels have the abilities to lighten the darkened skin and make them glow.
Process: Apply the orange peel juice directly on the spot and wash after a few min.
2. Oatmeal
Oatmeal's have anti-inflammatory properties that help to remove dead skin cells and generate new skin cells and make skin smooth and shiny. Oatmeal's are not only breakfast but also used for skin rejuvenation.
Process: add 3 tbsp of oatmeal with 1 tbsp of milk and honey, mix them and apply the paste and wash it with warm water.
[ Recommended: How to Treat Age Spots with Apple Cider Vinegar? ]
3. Lemon Juice
Lemon juice has citric acid and vitamin C, lemon juice will combat age spots. It has a pure natural bleaching agent that makes your skin perfect smoothie and removes age spots on the surface of the skin. At first thest with your skin if it's too strong to your sensitive skin. If you think lemon juice is too strong can mix water.
Process: take a lemon and squeeze the juice and add little water, mix well and dab with cotton balls and apply on the spots and wash it after 20 min.
4. Potato
Potatoes contain starch and sugar that have the ability to exfoliate, remove the dead skin cell and generate new skin cells. Potatoes also have vitamin B6, vitamin C, zinc, potassium and minerals that help to regenerate the broken cells and are used on dark spots.
Process: Take a tin slice of potato and add a few drops of water to moisture and apply the slice on the spots and wash after 10 min.
5. Buttermilk
Buttermilk contains a high amount of lactic acid which exfoliates the dead skin cells and lightens the skin. It contains vitamin A, D, B6, B12. with the help of lactic acids and biotin it removes the collagen production and lightens the skin.
Process: add buttermilk directly on the spots and wash after 20 min.
6. Cucumber
For years these cucumbers have been doing wonders in skin related issues as cooling cover on eyes and skin, it also smoothen the skin and lightens. Cucumber has antioxidant properties and multivitamins which can cure all kinds of skin disease and even for dark circles.
Process: Take a slice of cucumber and extract the juice from the vegetable and rub on the spot and place the slice on the spot. Leave it for 10 to 20 min and wash it with warm water.
Age spots are very common in every person, these scars are curable with home remedies and even clinically but the thing is to check before applying whether the process is suitable for your sensitive skin. At first apply them on your hands and then apply on the affected area.
Read More: