Dark circles, horrible they look! If under eye area is dark, your whole complexion looks bad. Dark circles are worse in the morning and it is important to cover them to enhance your overall skin tone. It is very frustrating having those dark rings under your eyes as they take a toll on your beauty.
The first thing to minimize the appearance of dark circles is following a proper diet or using eye cream. But if you want to cover them instantly, makeup is your one-stop resort. For that, you need a concealer or a foundation that blends your dark circles and reduces their appearance. A careful choice of concealer blends the dark circles with skin tone and putting it together with the foundation will make your face look even. Let us see how to cover dark circles:
How to Hide Dark Circles with Makeup
1. Wash Your Face with a Mild Cleanser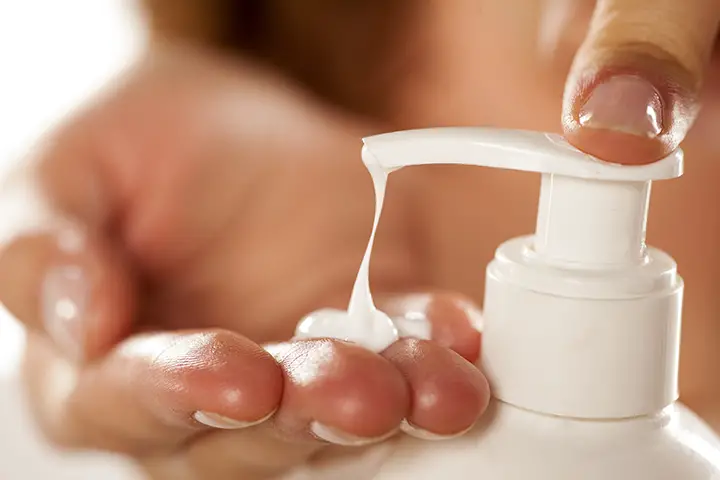 Splash your face with cold water and apply a gentle cleanser. Rub over your face properly and wash off. The cold water decreases blood flow in the face reduces puffiness and minimizes the appearance of dark circles.
[ Read: How to Clean Face At Home ]
2. Apply Moisturizer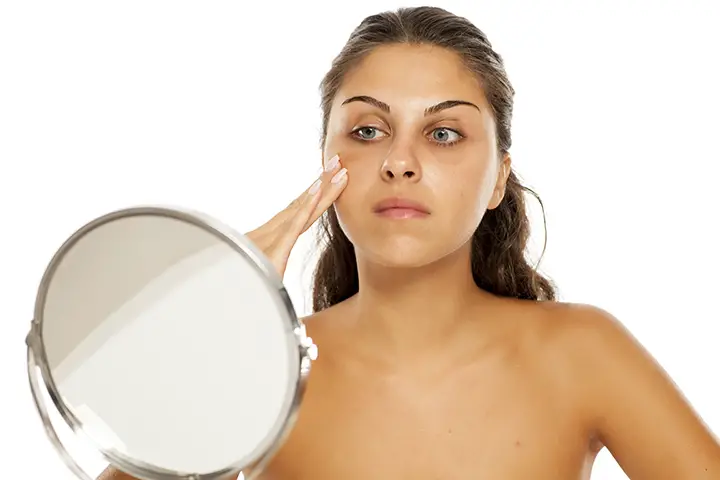 Apply a nice moisturizer on the whole face and dab eye cream under your eyes.
3. Use a Primer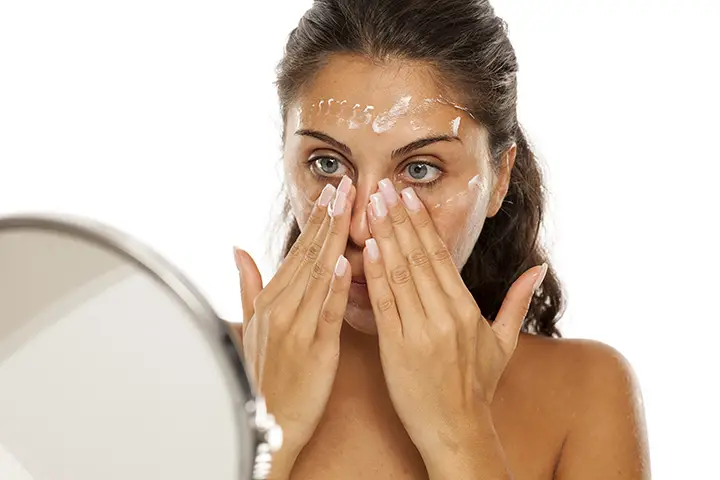 To get even skin, use a primer under the concealer or foundation. It will create a smooth layer on the skin which when concealer is applied gives a long-lasting finish. Take a makeup brush and apply the primer or use your fingers. Choose a primer according to your skin type i.e. moisturizing primer for dry skin, the illuminating primer for dull skin, and mattifying primer for oily skin.
[ Read: How to Apply Makeup Primer ]
4. Apply Foundation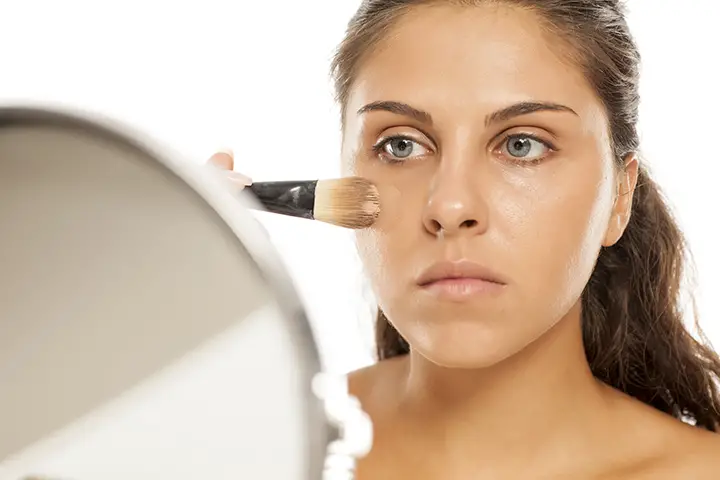 Now put on the foundation according to your skin tone and type. Since foundation acts as a base for concealer, there is no need to apply too much of it. With foundation, the concealer usage will be lesser giving a more natural look. If your major target area is under the eyes, powder foundation goes well because it is easier to control.
[ Read: How To Apply Foundation ]
5. Put on Concealer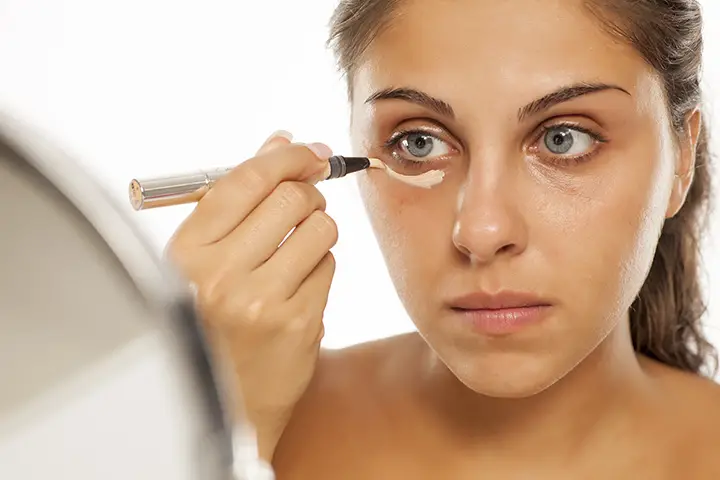 Go for a one-shade lighter concealer than your skin tone. Start at the corner of your eye near your nose by applying tiny dots of concealer and go towards the outer corner of your eye. Using your finger or a makeup brush, blend the concealer until it's absorbed into the skin. Always make sure to tap the concealer and not rub it as the coverage becomes uneven under the eyes. If you have too dark under eye circles, a color corrector should be used.
Color correctors or concealers come in different skin tones i.e. for fair skin you should go for a peach or apricot shade as it will help work against the blue tones. An orange concealer looks best on medium skin and a dark skin tone is corrected well with darker oranges or reds. If you want more coverage, choose a stick concealer as it contains a thicker creamier formula to conceal dark areas effectively. But if you have acne-prone skin, a liquid concealer is an ideal choice as the stick can cause acne breakout.
[ Read: How to Apply Concealer ]
6. Color Corrector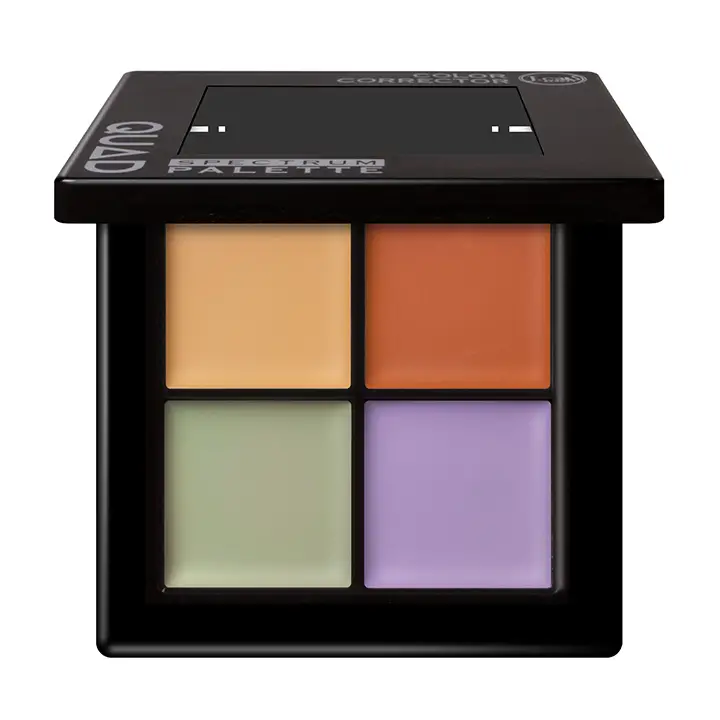 Now if you want to use a color corrector, make sure you know how to choose one. A color corrector opposite your skin undertone does the job well as they cancel each other out. To get an even skin tone, it is important to neutralize the appearance of redness, and that you can do with a green-hued concealer. On the other hand, a peach-toned concealer is best for dark circles under the eyes in particular.
[ Read: How to Apply Foundation With a Brush ]
7. Set it with Powder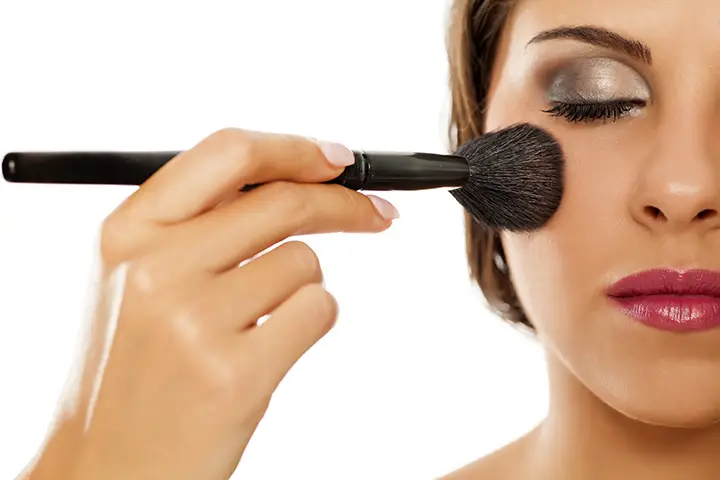 Dip the brush in the loose powder and puff it under your eyes to add a little more coverage. Plus, the powder will help the concealer to last throughout the day and for a longer period of time.
[ Read: How to Contour Your Face ]
8. Blend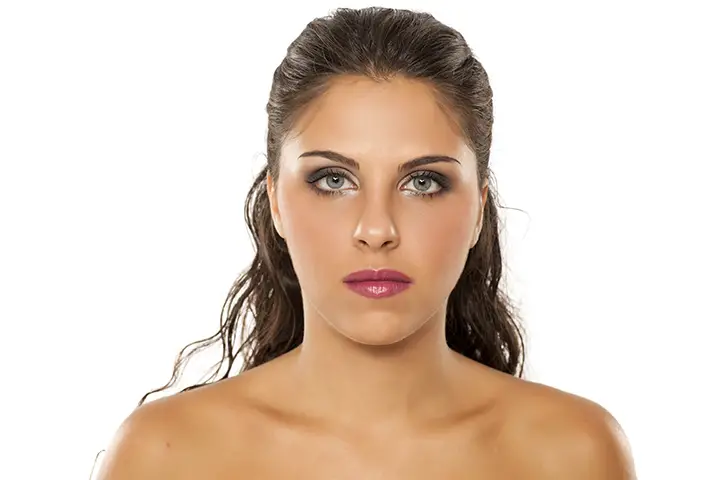 The last step is to blend the concealer so it doesn't look made up. Blend in the edges until they get invisible but if the concealer is visible, you have to apply makeup to the rest of your face and blend again. Do it properly so no traces of makeup are obvious. Since the concealer is a little different from the foundation tone, make sure to choose the right product for the rest of your face.
Get ready to look flawless and gorgeous!
You Might Also Like: