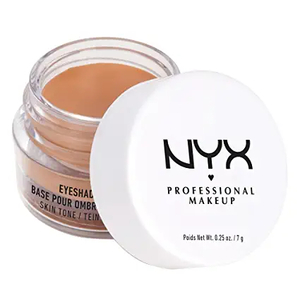 NYX is one of those makeup brands that you can trust without any second thoughts. With an uncanny ability to make you feel good about yourself, the makeup products from NYX are amazing in all senses. They are good, made with quality ingredients, and come at an affordable price.
Whether we talk about their performance or beautiful colors and variety of products, everything about NYX is great. No matter what luxurious brand you want to try, you can always return to NYX and find its similar.
NYX professional makeup is one of the most popular makeup brands shopped by makeup artists and consumers alike. They fit everyone's beauty budget and don't compromise skin health. There is everything to love about NYX.
Beauty Budget Nyx
Another beauty brand on which makeup fanatics go all gaga is MAC; however, their products come with a hefty price tag. If you can't afford MAC, here are the best NYX alterniatives for MAC that you can definitely try without compromising on your wallet.
Keep reading to check out some great NYX alternatives for MAC.
5 NYX Alternatives for MAC
1. NYX PROFESSIONAL MAKEUP Eyeshadow Base Primer
MAC Paint Pot is known for giving you a creaseless and flawless look. It vouches for 24-hour wear and is good in all aspects- be it its texture, formula, or quality. MAC Paint Pot goes on smoothly and dries to the perfect consistency, ensuring beautiful and buildable coverage.
You can easily use MAC Paint Pot as primer or cream shadow for a long-lasting effect. This grips powder and makes you look flawless. MAC Paint Pot lovers claim that it should get more hype than it gets.
However, one thing that restrains people from getting this product is its price. And thus starts the search for NYX alterniatives for MAC paint pot. You can go for NYX Eyeshadow Base Primer, which works equally well and give stunning results.
NYX Eyeshadow Base Primer is a perfect alterniatives for MAC Paint Pot due to the close similarity in the final result.
It is a wonderful cream eyeshadow primer that ensures a smooth eyeshadow application.
Prolongs the wear of your eyeshadow and even intensifies the pigments.
You can intensify pigments and prime your lids for any look with this eyeshadow base.
All the makeup products from NYX are certified and acknowledged by PETA as a cruelty-free brand.
2. NYX PROFESSIONAL MAKEUP HD Studio Photogenic Concealer Wand
MAC Concealer comes in 16 different shades, suitable for dark, medium, and light skin tones. Talking about formula, MAC Concealer claims to be medium to full coverage, matte, water, and transfer-resistant for up to 15 hours. With this long-wearability, MAC Concealer becomes more compelling to makeup enthusiasts.
Besides, MAC Concealer is made with built-in technology for priming your eyes. So whether you are a combination skin, oily or sensitive, you can find multiple ranges in concealer to meet your specific needs.
Even though there are so many good things about MAC Concealer, the price is not worth it; making NYX concealer is a good alternative.
This concealer covers blemishes, imperfections, skin discoloration, dark circles under eye, and is safe for all skin types.
It can be used as a contouring concealer to sculpt chin and cheekbones.
Available in 23 shades including color correcting green, yellow, and lavender, providing natural to medium coverage on all skin tones and types.
All of NYX's makeup is certified and acknowledged by PETA as a cruelty free brand
3. Nyx Slim Lip Liner Pencil 810 Natural
MAC cork lip liners are also popularly known as lip pencils. They are available in a variety of shades to help you mix and match with different lipsticks. They fill the lip line extremely well and ensure your lips look plump, bold, and beautiful.
Creamy and smooth formula, soft and smooth texture that doesn't drag or skip, and easy, quick, and precise application make MAC lip liners stunning. But what about its price?
Being pricey, the NYX slim lip liner pencil that comes in a variety of shades can be a good option.
It features creamy and has a long-lasting formula that stays in lips for long hours.
The color does not flake even after a few hours as it has quality ingredients.
Smooth texture does not pull or tug on the lips.
Makes the lips look plum, bold and healthier.
4. NYX PROFESSIONAL MAKEUP Cosmic Metals Eyeshadow Palette
NYX has an amazing eye shadow palette collection that works as an alternative to expensive MAC eyeshadow. With metallic shine and glittery look, the NYX eyeshadows are perfect for parties. Each color is intensely pigmented to deliver a perfect color to the eyes.
The best part is you can apply these shadows by brush as well as dabbing a finger to attain the best look. With different shades ranging from warm neutral to vibrant purples, NYX gives you all the reasons to splurge on its eyeshadow palette.
Available in six versatile and edgy neutrals in tones of gold, plum, and mauve, this gorgeous metallic finish palette loads your lids with rich, shimmering metallic eyeshadow color with the incredible color payoff.
Certified and acknowledged by PETA as a cruelty-free brand.
5. NYX PROFESSIONAL MAKEUP Matte Lipstick – Whipped Caviar (Muted Plum)
MAC Brave lipsticks have a creamy and smooth texture. They are easy to apply and glide onto the lips effortlessly. You get opaque in a single swipe that goes a bit darker with more swipes. While the creamy texture ensures a glossy finish, it also makes sure that your lips won't weigh heavy and dry. In fact, the lips remain hydrated all through time.
NYX has come up with some great shades inspired by high-end luxury brands, and Muted Plum is a perfect alterniative for MAC Brave. The shade matches the real thing and is available at a fraction of the price.
Creamy, buttery texture, which is quite unlike the matte texture of MAC Brave.
A smooth matte lipstick that glides right on and stays in place with a silky matte finish.
Matte lipstick with an always creamy, dreamy, and matte finish.
Certified and acknowledged by PETA as cruelty-free.
You Might Also Like: