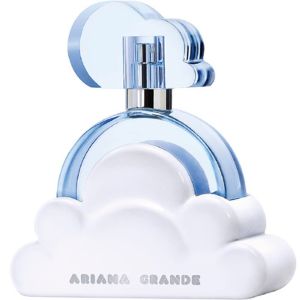 Undoubtedly, one of the most popular fragrances by Ariana Grande is Cloud. It has been one of the best-selling fragrances of all time, loved by women of all ages. The sweet fragrance of Ariana Grande Cloud can hypnotize and hook anyone.
If you are a fan of perfumes and love to experiment with them, you can't miss Ariana Grande Cloud. However, if you are tight on budget and can't spend $50+ on a perfume, there is still nothing to worry about.
We know how disheartening it is to see your favorite fragrance being so expensive. But, since we have Ariana Grande Cloud alternatives, you can still get a perfume identical to the real thing without spending huge.
We have tried, tested, and brought the 5 best alternatives for Ariana Grande Cloud perfume that will make you feel and smell nothing less than a celebrity. But before checking the affordable alternatives for Ariana Grande's signature perfume, let's know why this product is so popular and what makes it so adorable.
Ariana Grande Cloud Perfume Review
Cloud by Ariana Grande debuted in 2018 and is still one of the most loved perfumes from her collection. The fragrant notes of sweet pear, bergamot, and amber deliver a sweet, rustic, and typical smell to this perfume that makes it one center of attraction easily.
The uplifting fragrance is suitable for parties, get together, or anytime when you are heading out. The aroma of perfume makes you feel light and airy.
Notes Of Cloud By Ariana Grande-
Top Notes: Lavender, Pear, and Bergamot
Middle notes: Whipped cream, Praline, Coconut, and Vanilla orchid
Base notes: Musk and Woody
With these notes, Ariana Grande Cloud gets a soft, subtle fragrance that tends to hug the skin and dries down beautifully.
Cloud is the sixth fragrance from Ariana Grande's perfume line. It is perfect to use during spring picnics at parks and summer vacations. It features great longevity very crisp and intimate scent that neither overpowers your nose nor completely fades away.
With a thoughtful, artistic expression of positivity and happiness, Ariana spread stunning fragrance to her fans with Cloud.
Pros
Smells light and makes you feel refreshed and energized.
The fragrance stays long and doesn't fade easily.
Suitable for spring summers.
Doesn't overpower the nose and stays airy.
Cons
Ariana Grande Cloud is an expensive perfume that costs over $50. It is the reason why people look for alternatives for Ariana Grande Cloud.
Fortunately, we have found some great alternatives for Ariana Grande Cloud perfume and listed below. Check them out!
5 Best Alternative Ariana Grande Cloud Products
1. Zara Mimosa Cloud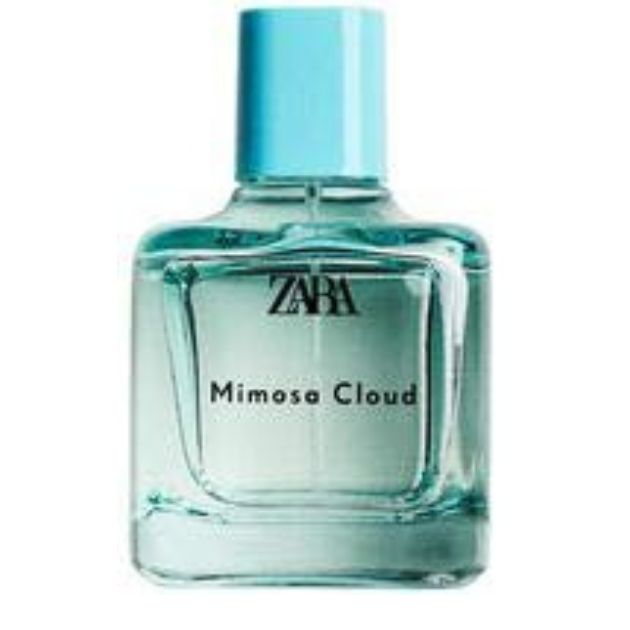 With the hints of pistachio, mimosa and ambroxan, it seems the closest alternatives for Ariana Grande Cloud.
Features bright, modern and cozy fragrance with warm and tropical hints of coconut.
Consists of definite notes of mimosa and a nutty pistachio scent that lingers after dry down.
Soft and sweet scent which is same in longevity and sillage like Cloud.
2. Cosmic Signature By Agent Provocateur For Women
Consists of strong fruity notes that reveal its amber and saffron base quickly before settling into a fresh, green scent during dry down.
Top notes of pear give this perfume the qualities needed to be a convincing alternatives of Ariana Grande's Cloud.
Notes of rhubarb also add to the fragrance of this amazing perfume.
It is long-lasting and stays longer than you could imagine.
3. Pacifica Moon Perfume – Cherry Perfume Spray Women
Contains notes of pink rose, patchouli, and sandalwood that imparts stunning scent to this perfume, making it similar as Cloud.
Plenty of sandalwood and patchouli gives extra sweetness to this perfume.
It is sweet, creamy, and has a nice gourmand quality.
Feels refreshing, stays longer and suitable for all skin types.
4. Eau De Juice Pure Sugar EDP Spray, Floral Fruity
Little sweeter and more intense than Cloud and features juicy fruit and jasmine notes.
Featuring a bottle shaped like a juice box that gives it a unique look.
Minimally projected sweetness which is not overwhelming for most.
One can detect a slight saltiness just like it is in Cloud as there are hints of plum as well.
5. Interplay Extrait 30ML ( Alexandria Fragrances )Extrait De Parfum, Long Lasting , Day or Night Time
Features a hint of sweetness enveloped by notes of almond, amber, and spice.
While Cloud is more playful and youthful, the polished sweetness of almond gives a mature feel to this perfume.
Slight hints of white florals and fruitiness make it sweeter.
All notes, including the woody base notes are pleasant and quite subtle, making it neither too feminine nor too masculine.