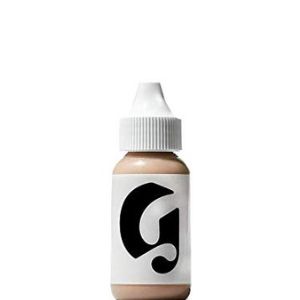 From correcting color to delivering a dewy finish to the face, Glossier Skin Tint is a perfect makeup product that makes the skin glow with a natural look. The best part is this product doesn't make a face look overdone and is perfect for everyday use. It is a priming skin tint that blurs imperfections and is a great alternative to foundations that give noticeable results.
This natural-looking non-makeup skin tint has been a favorite cult product of makeup enthusiasts since its launch. It has become a go-to product for those who are not into makeup and want a subtle and natural all-day look. Another good thing about Glossier Skin Tint is it makes skin its best version.
However, one thing that disappoints people is the high price that does not allow all to afford it. For many people, the price of 1 ounce of Glossier Skin Tint is not under their budget. Therefore, they often look for Glossier Skin Tint alternatives.
If you are looking for the same, we have come up with tried and tested alternatives for Glossier Skin Tint that will give a perfect result without breaking the bank. But, before checking them out, let's dig a little deeper into Glossier Skin Tint and know what makes it popular among the folks.
Glossier Skin Tint Review
Glossier Skin Tint is an amazing product that gives a dewy finish and even out the skin tone for a healthy-looking glow. It is formulated to give the face a natural glow that looks devoid of any makeup product.
The active ingredients of Glossier Skin Tint are glycerine which moisturizes the skin and diamond powder which leaves a soft and ever-lasting impact on the face. At the same time, it reduces clogged pores and brightens the skin.
Glossier Skin Tint comes in 12 different shades that go well with different skin tones and help achieve the desired look. You can try layering the tint to get a perfect look without feeling cakey or greasy on the skin's surface.
The ultra-thin formula ensures dewy and soft skin that enhances the natural skin tone.
Pros
Vegan, cruelty-free, and fragrance-free.
Formulated for all skin types- normal, dry, oily, sensitive, and acne-prone.
Lightweight and gives a dewy finish.
Evens out the skin tone to give a healthy and natural look.
Cons
Glossier Skin Tint is an expensive product and is not easy to afford by all.
Even though Glossier Skin Tint is amazing, the high price doesn't allow all to invest in it. Therefore, we have come up with some great alternatives for Glossier Skin Tint that will give almost similar results at a fraction of the price.

5 Best Similar Glossier Skin Tint Products
1. Unfoundation Light Coverage Glow Tint
Light coverage foundation is formulated to reflect light and blur imperfections.
Available in 17 different shades; therefore, suitable for different skin tones.
Consists of coconut extract that keeps the skin well-hydrated and deeply nourished.
Provides a natural and beautiful glow without making the skin look greasy and oily.
Vegan, cruelty-free, paraben-free, and gluten-free.
2. Neutrogena Hydro Boost Hydrating Tint
Hydrates the dehydrated skin as it consists of hyaluronic acid that draws moisture and plumps the skin for up to 24 hours.
Available in 10 different shades.
Oil-free, lightweight, breathable tint that doesn't settle into pores and cause acne breakouts.
Suitable for all skin types and excellent for dehydrated skin.
3. Milani Glow Hydrating Skin Tint
Delivers sheer-to-light coverage and a pretty dewy finish.
Designed to leave skin with a healthy-looking glow by blurring the imperfections.
Available in 8 different shades and loaded with the goodness of squalane which is known to keep the skin well-hydrated, nourished, and moisturized.
Suitable for oily and acne-prone skin due to its non-greasy texture and non-comedogenic properties.
4. The Ordinary Serum Foundation
Lightweight medium coverage foundation that helps to create a lighter coverage.
Consists of highly saturated and intense pigments for a natural finish and glow.
Doesn't settle into the fine lines.
Available in 36 different shades that help to achieve the desired look easily.
Cruelty-free, vegan, oil-free, gluten-free, and alcohol-free.
5. NYX Professional Makeup's Total Control Pro Drop Foundation
Delivers a natural finish while keeping your complexion looking completely like your own skin.
Easy to achieve the desired coverage by applying the desired drops of the product- a few drops give sheer coverage and more drops result in medium to full coverage.
Formulated to last up to 12 hours and reduces the imperfections of the skin.
Available in 30 different shades that work well with various skin tones and undertones.
Vegan, cruelty-free, sulfate-free, mineral oil-free, and preservative-free.
You Might Also Like: