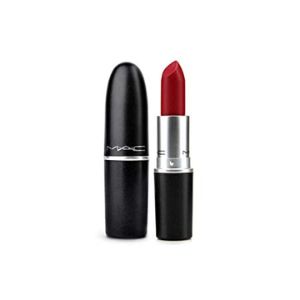 If you are a fan of MAC lipsticks, you are going to love this content, as here we have come up with some great Lipstick alternatives For Mac that will fit under your beauty budget and ensure results similar to the real thing.
Having MAC makeup products in the beauty kit is the dream of every girl. MAC is one of the most popular makeup brands, and its lipsticks are the heartthrob of every makeup fanatic. Whether we talk about their quality, pigmentation, or the range of shades, MAC has surpassed many rivals and came out to be superlative.
However, one downside of MAC lipsticks is their high price, which holds many of us from purchasing this expensive brand. Luckily, we have a few beauty brands that sell lipsticks as good as MAC lipsticks at a comparatively low price.
We have listed the best-selling MAC lipstick alternatives that are cost-effective, pocket-friendly, and available worldwide.
While the alternatives will not give 100% similar results, they will definitely match your expectations without breaking your bank.
Before checking the best alternatives for MAC lipsticks, let's find out what makes them so popular among women of every age.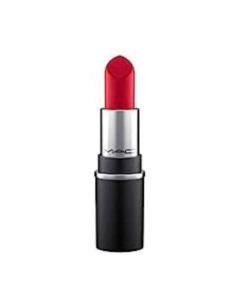 The Formula
MAC lipsticks are designed to deliver intense pigment and great texture to the lips. They are formulated with high-impact color that lasts longer and doesn't require frequent touch-ups. From bright red and Fuschia to sheer colors for everyday wear, there are plenty of options in MAC to explore. Powder kiss formulas are popular among MAC lovers.
The Shades
Shade plays an important role when you need to get the perfect look. While wearing the most compatible shade for your skin tone, you grace differently. MAC offers an array of colors that goes well with different skin tones. You can choose your dream color and the one that compliments your skin tone. Also, you can find some shades that brighten every skin color- be it light, dark, or anything in between.
The Ingredients
Every ingredient in MAC lipsticks is clinically tested. Some ingredients like beeswax may not be listed under vegan-friendly, so always check before you buy.
Pros
Plenty of shades are available.
Gives a healthy plump to the lips.
Enhances your skin tone and brightens the face.
Cons
MAC lipsticks are expensive and not easily affordable by all. Therefore, people often look for budget-friendly options for MAC lipsticks.
5 Best Similar Lipstick For Mac Products
1. Maybelline Creamy Matte Lipstick Nude Nuance- alternatives For MAC Whirl
It is one of the best lipstick alternatives for MAC Whirl as it delivers a similar shade. The velvety, hydrating matte lipstick goes on in one swipe, delivering bold, intense color that lasts longer, requiring little touch-ups. It is formulated with honey nectar that gives a sensuous finish.
Whether we talk about the hyperpigmented lip color or the ultra-hydrating formula, Maybelline Creamy Matte Lipstick Nude Nuance has it all. It is available in a variety of shades for you to explore to get different looks. It is a super stay 24 hr Lip color.
2. NYX Matte Lipstick Perfect Red- alternatives For MAC Ruby Woo
NYX has come up with some excellent shades, and we believe that NYX Matte Lipstick Perfect Red is a perfect alternatives for MAC Ruby Woo. It is a smooth and plush matte lipstick that loads your lips with plush, pigment-rich matte colors. This smooth product glides right on and stays in place with a silky matte finish.
Now you can easily create a creamy and dreamy look with NYX Matte Lipstick Perfect Red. Bring the perfect pout in one swipe and make your lips look sensationally alluring. Enhance the look with lip gloss and lip liner to create a complete look for the occasion.
3. Maybelline Rebel Bloom Lipstick Blushing Bud- alternatives For MAC Please Me
It is another alternatives for MAC that comes from Maybelline. With super saturated pigments, Maybelline Rebel Bloom Lipstick Blushing Bud seems the best and a promising alternatives for MAC Please Me. Apart from making your lips look stunning, the nourishing honey nectar leaves a sumptuous finish on them.
You can find many more shades under this category that are intended to bring the same dramatic effect on the lips.
4. NYX Matte Lipstick Sweet Pink- alternatives For MAC Flat Out Fabulous
Giving a smooth and plush look, NYX Matte Lipstick Sweet Pink is an excellent alternatives for Mac Flat Out Fabulous. The best part about NYX is its formulation that stays on your lips throughout the day without making them too greasy or too dry. The silky matte finish is the USP of NYX lipsticks, and it holds true to them.
Even though the result would not match 100% what MAC would give, this is a better alternative buying that will not dig a hole in your pocket.
5. Maybelline Born With It- alternatives For MAC Angel
It is a creamy and hydrating lipstick that seems a good alternatives for MAC Angel. It is formulated with shea butter that leaves behind a sensuous feeling and a creamy finish for smooth, supple lips with no feathering or bleeding.
The high pigmented lip color leaves lips feeling hydrated, nurtured, and conditioned. At the same time, the hydrating lipstick formula will take you from day to night.