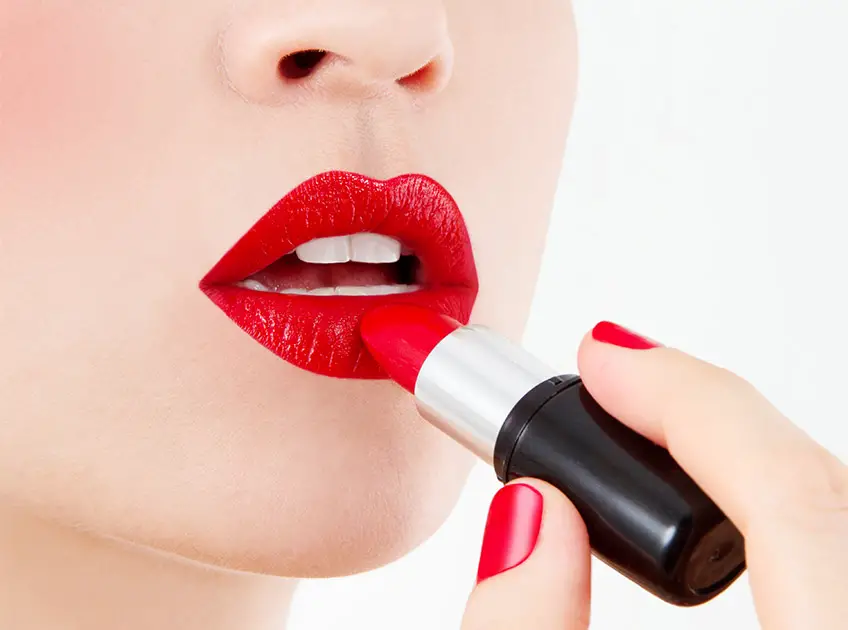 There are endless choices in lipstick shades, stains, and glosses. That can make your choice of lipstick a confusing one. Here are some handy tips on the steps you can take to match the skin tone as well as your outfit, time of day or occasion type.
Choose the Right Lipstick for Your Skin Tone
1. Know Your Skin Tone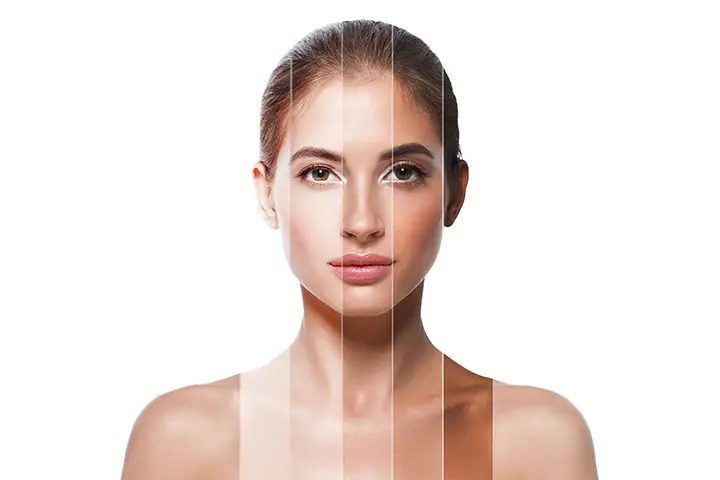 There are handy guides online or in beauty magazines that you can peruse to determine your natural skin tone. Once you know the natural skin tone, you can decide on shades to match different occasions and pair well with different makeup.
There are different steps to take when you wish to determine the kind of skin or the natural shade that your skin has. In general, fair skin is one that is translucent and pale; if you have light skin it would burn easily and tan in the sun.
Medium or tan skin is usually tan brown and does not become reddish under the sun. If you have a deep or dark skin tone then it does not take on sunburn.
Tips to  Follow:
Check skin color under natural light conditions, especially around the chin and cheek areas on the face and the neck.
Check once to know your skin tone for sure. You can check it over time since sun exposure or the lack of it can lead to changes in skin shades.
[ Read: How To Choose Lipstick According To Age ]
2. Take a Look at Color Shades Deeper than Natural Lip Color
Begin with shades that appear to be close to your natural lip color. Apply the same on the lower lip and compare it with the upper lip.
Compare shades. If the upper lip's natural shade appears very different, then you need to find another shade that would match or complement your natural lip color.
Clean the tester lipstick's surface with an alcohol spray and then wipe it off using a cloth or tissue. Now, it is ready to apply. If you don't have the products to clean, then do not hesitate to ask for fresh testers.
[ Read: How to Apply Lipstick Like a Pro ]
3. Opt for Shades as Per Natural Teeth Color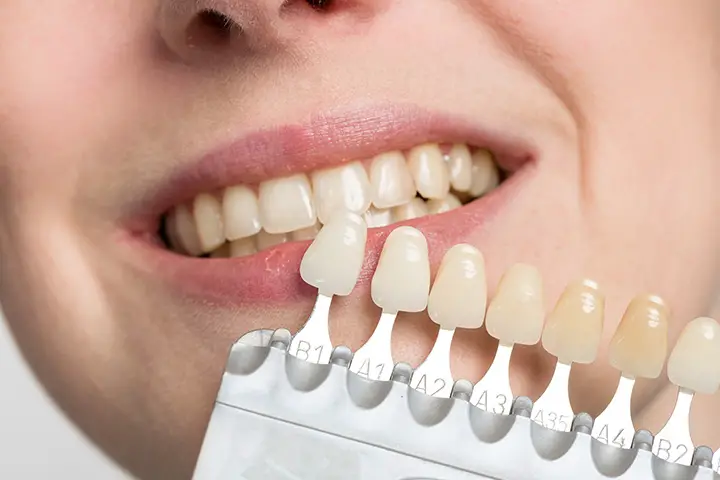 This is another yardstick to follow, especially at the time of choosing the lip color of your choice.
Opt for a light or cooler tones of red as this help make your teeth appear whiter. Since most people do not have as white teeth as they wish to, it is necessary to stick to cool shades of red or brown. Apply it once on both lips to see how teeth look in between the colored lips. If satisfied, you can use it whenever you feel the lips are looking dull.
4. Decide Whether to Make Lips Look Smaller or Larger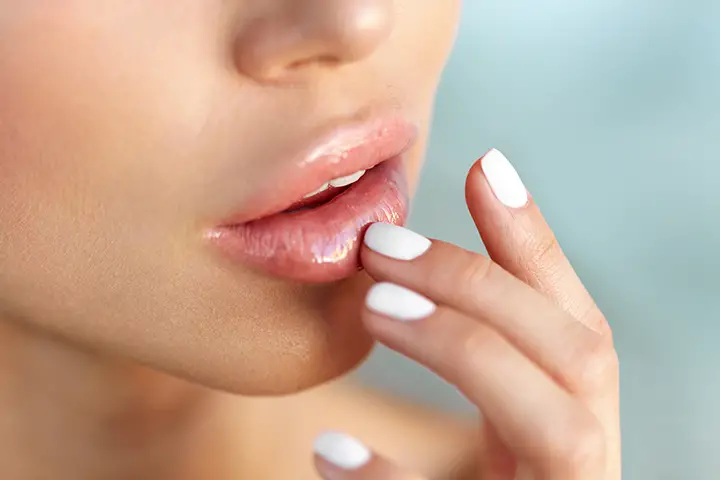 Lipsticks of different shades and finishes can help make lips look thinner or fuller. Opt for different options as per the kind of look you wish to create.
Keep several options available for different occasions. Lipsticks that come with matte finish lead to lips looking thinner. Glosses and shimmer can help to make them appear fuller.
Opt for the glossy finish for dramatic or evening makeup and matte finishes are better for day time.
Repeat a shade or a finish depending on the occasion and whenever the need arises.
Use the lipstick shade only after using aliner on the outer lips to create a border. Then, the chosen lipstick can be filled inside to prevent it from going out.
[ Read: How To Apply Lip Liner Perfectly ]
5. Decide as Per Complexion and Skin Tone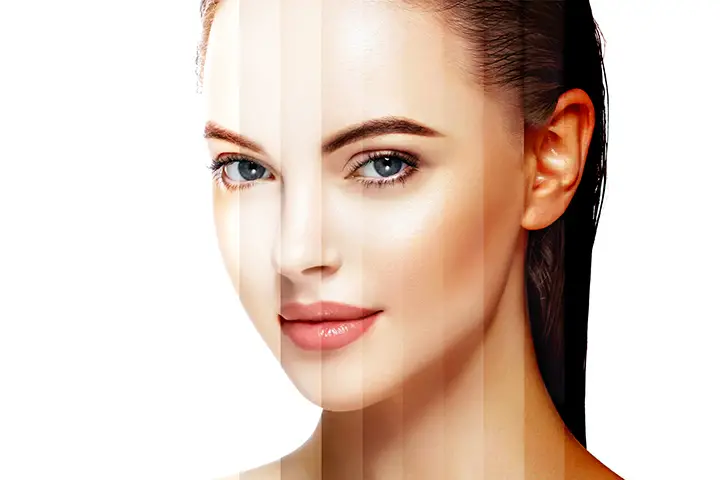 Take on different lipstick shades to decide ones that work well with your natural skin tone and complexion. Here are some handy tips to remember.
Rub a lipstick shade on the underside of your wrist. This will help showcase how a shade looks on your natural skin color. In general, pink, peach or nude shades work well on fair skin.
For medium to tan skin, it is best to opt for berry shades, mauve or rose. There are cranberry or pink shades to try as well. You could also experiment with purples and browns but deep pink or coral works well on tan skin. On deep complexion, one can try purple or brown shades, even wine or ruby shades.
Be sure to wipe the top of the lipsticks with alcohol when testing the product. This will help in preventing bacterial infection.
Subtle Lip Makeup
For most occasions, it is best to keep the lip makeup subtle.
Lipstick shade of dark tones. When applying a dark shade of lipstick, apply it in one or two strokes on the lower lip.
Press the lips together to get it on the upper lip. Even out with a lip balm or gloss to add the perfect finish.
It is best to use a slight blunt liner on the lips. This can be done on a fresh lipstick by drawing tic-tac-toe on your hand.
6. Making the Right Choice of Red Lipstick
Choose the right color of red as per the skin tone or complexion you have. Apply red shades on the underside of your wrist. For fair skin try pinkish red, coral or dusty reds.
If you have cool undertones opt for raspberry. For warm skin tones opt for reds with blue tints or coral shades. Opt for deep wine shade that also works well.
It is not a bad idea to use a lip gloss over the applied lipstick. This will help in retaining the lipstick longer on the lips.Take one or two strokes on the lower lip and blend into the upper lip.
The above steps and tips can help one to choose the right lipstick shade as per their skin and complexion. It is best to opt for two shades darker than the natural skin tone. Also, keep light or nude shades for day time when you have fair skin; opt for light browns if you have dark or medium skin tone. Keep red shades for special occasions.
You Might Also Like: