Neck designs are a crucial part of a kurti and it has the main role to enhance the overall look. Excellently designed cloth and a perfectly fitting neckline can make a kurti look extremely stylish, attractive and pleasant.
Recently most young girls are showing interest towards the boat neck on kurti and blouses. The main reason is due to comfort and a lovable pattern.
Boat neck kurtis are said to be one of the most comfortable Indian wear nowadays. Let's take a look at the different variety of trendy boat neck design for kurti to try on today.
20 Trendy Boat Neck Design for Kurti
1. Green Boat Neck Design Kurti with Slit V Style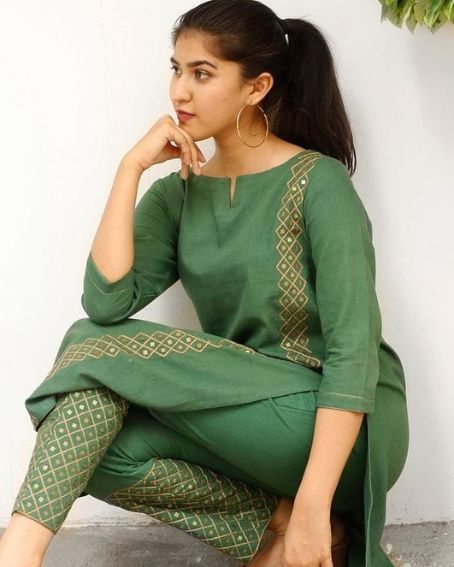 Want to wear a one-side pattern tops, then this slit v design with boat neck kurti is especially for you. The gold embroidered pattern on the left side of the green kurti looks awesome. This one is well-suitable for any party.
2. Rayon Printed Maroon Boat Neck Kurti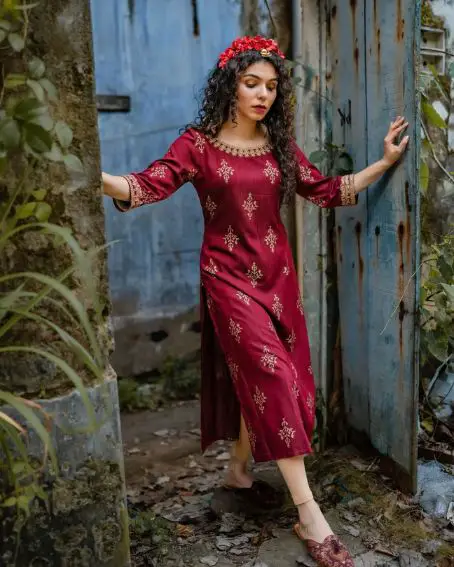 This rayon-printed body neck kurti has been trending for the last few seasons. It bumps up the wearer's style instantly. You can have this maroon embroidered kurti to catch the eye of others.
3. Sleeveless Fashionable Boat Neck Kurti Design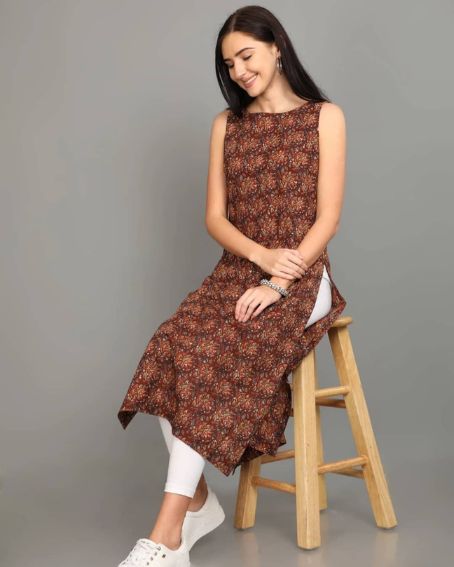 If you are a fair and skinny woman, then this chocolate brown boat-neck kurti is the right choice for all special occasions. It is a very comfortable and airy design suited for young to middle-aged women
4. Gold Zari Embroidery Kurti with Cute Boat Neck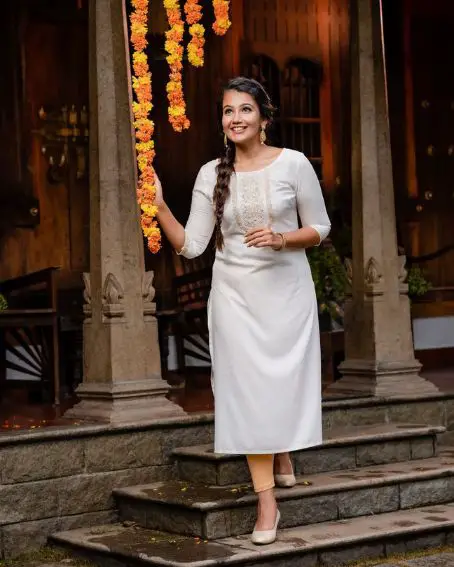 Gold embroidery work on the off-white boat neck kurti makes a lot of difference in this outfit. This thing will set you apart from the crowd. Need a kurti that suits the office, daily wear and party wear, then pick up this one.
5. Bandhani Print Classy Boat Neck Kurti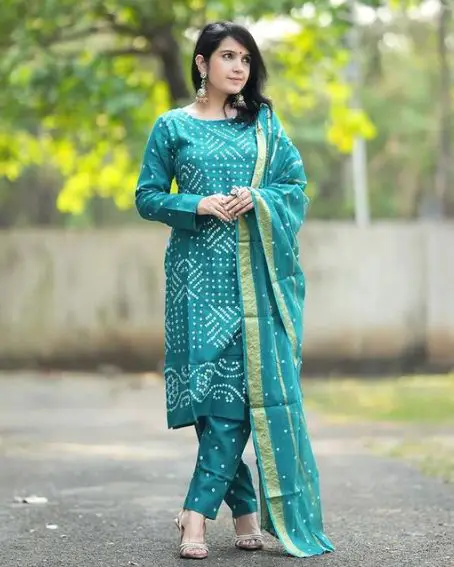 The Bandhani print boat neck kurti is an elegant design pattern that adds charm and sophistication to this attire. It is a perfect blend of traditional and contemporary as well as very easy to carry off and style.
6. Intricate Gold Pattern Kurti Using Boat Neck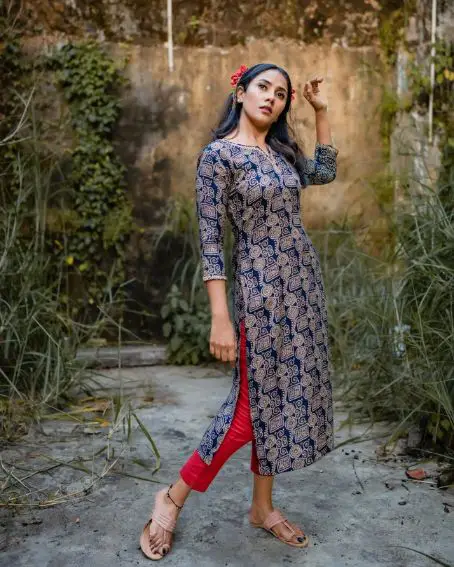 Make your friends amazed with intricate pattern boat neck kurti. This blue with white pattern dress is something that looks wonderful when wearing it with 3/4 th pants. It is a very unique style and also frequently chosen by all.
7. Side Dori Type Kurti with Fine Boat Neck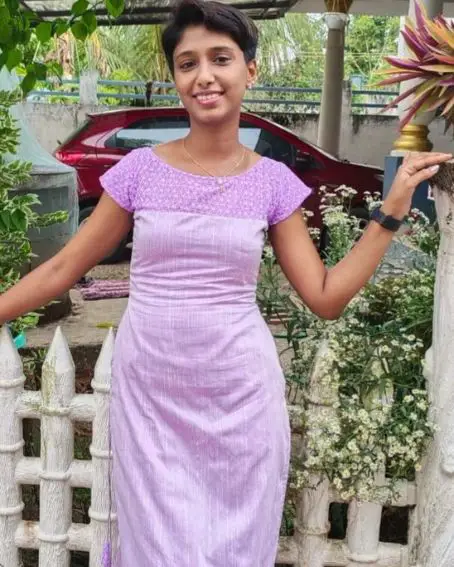 If you are waiting for an ethnic-chic look, here's what you need. You can use this attire for parties and daily wear depending on the fabric. It looks beautiful if you are a slim person.
8. Looped keyhole neckline boat neck kurti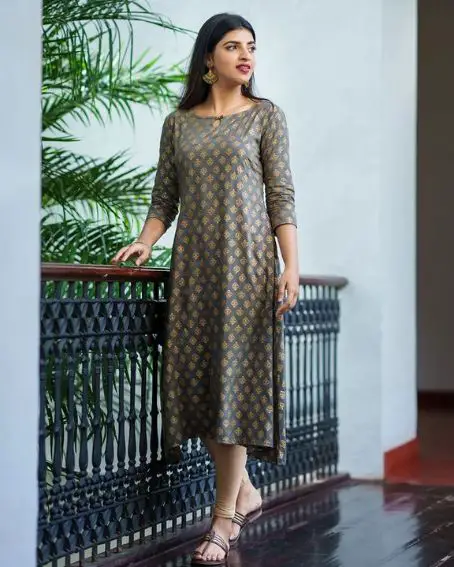 The one that matches for every occasion, preference, body type and budget is said to be a looped keyhole boat neck kurti. Pair them with a white shawl and leggings to look awesome.
9. Multi colour boat neck kurti with pocket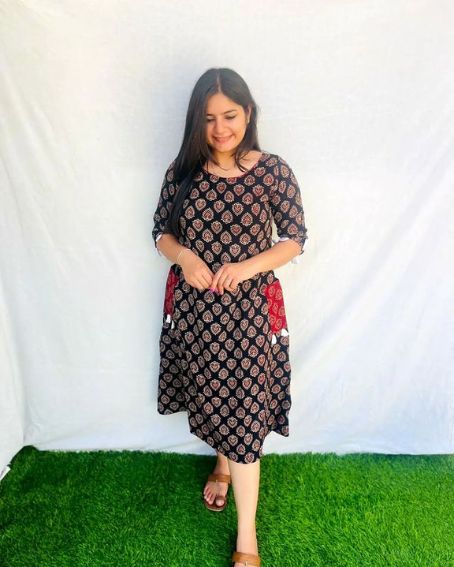 To enhance your curve and to fetch a good compliment on your special occasion try out this Ajrakh A line boat neck kurti. Simple yet elegant outfit comes with a side pocket and tassels.
10. V Keyhole with Marble Bead Styled Boat Neck Kurti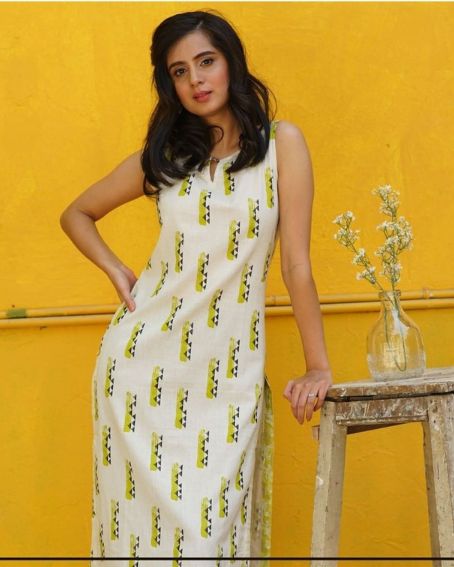 V keyhole design with marble bead on the boat neckline gives a beautiful outline. Black and green motif on the white sleeveless kurti is neat and elegant. Inner side slit can be highlighted with the contrast color fabrics.
11. Flattering Panel Cut Trendy Boat Neck Design for Kurti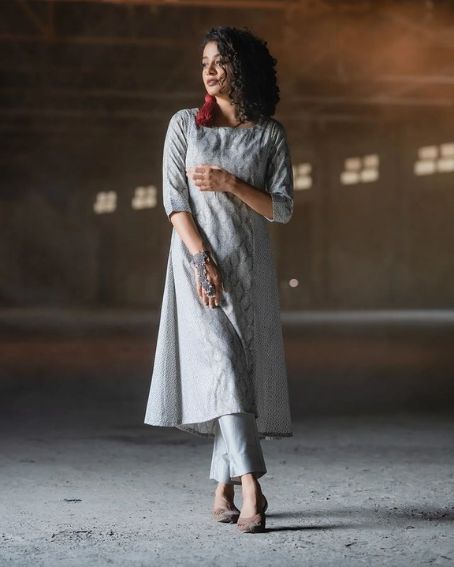 12. Long Slit Trendy Boat Neck Design for Kurti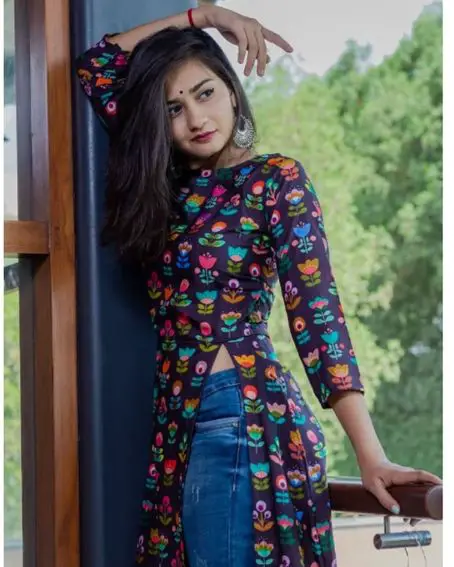 13. Elbow Sleeve Trendy Boat Neck Design for Kurti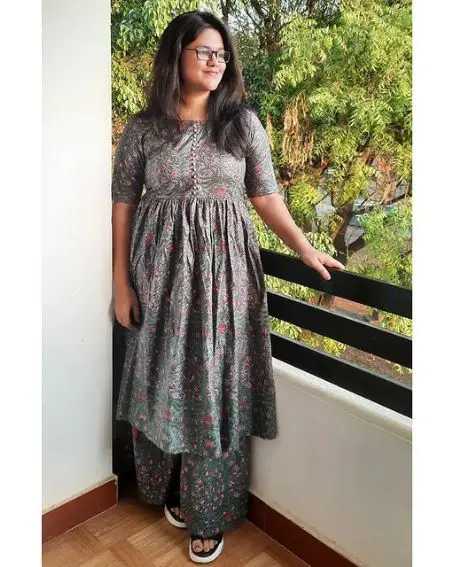 14. Puff Elbow Sleeve Trendy Boat Neck Design for Kurti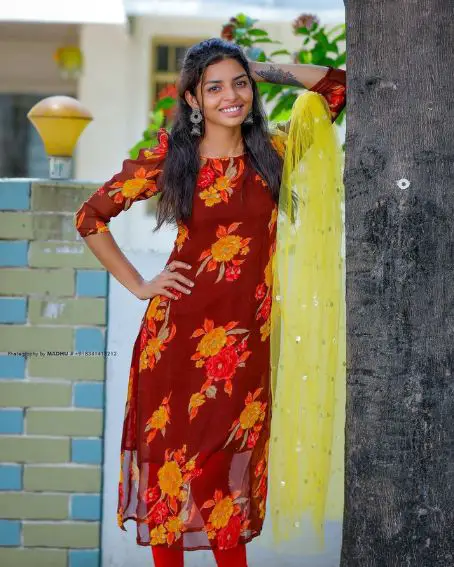 15. Hand Embroidered Trendy Boat Neck Design for Kurti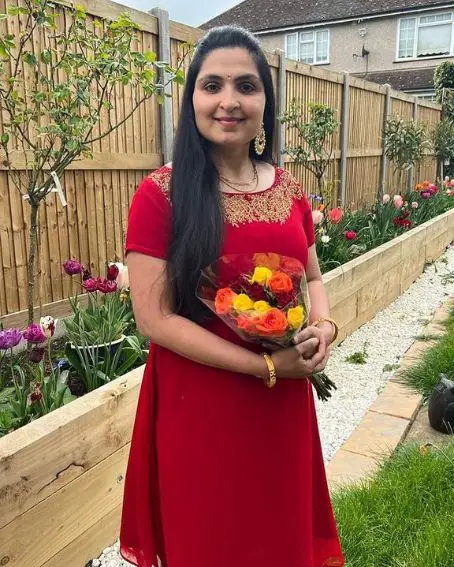 16. Chikan Embroidery Trendy Boat Neck Design for Kurti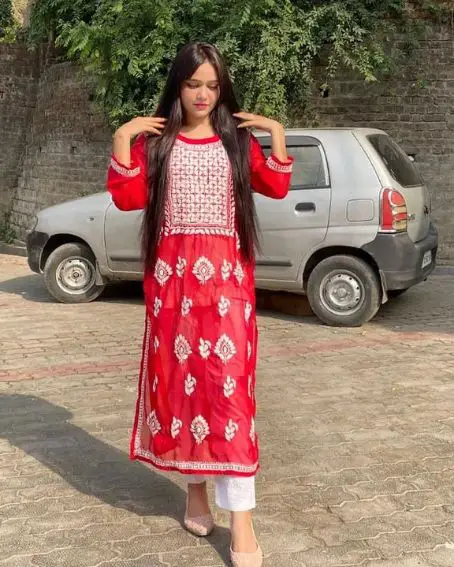 17. Printed Trendy Boat Neck Design for Kurti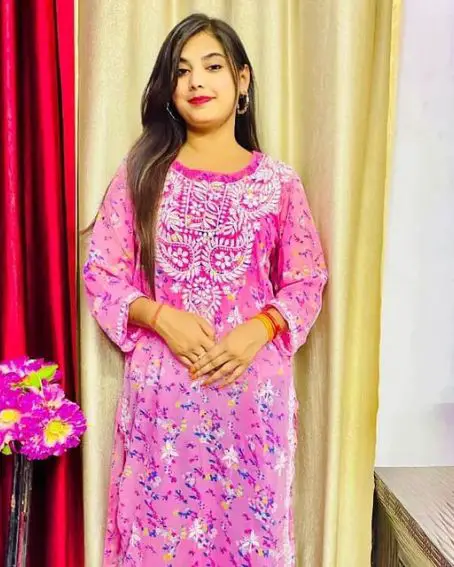 18. High Neck Trendy Boat Neck Design for Kurti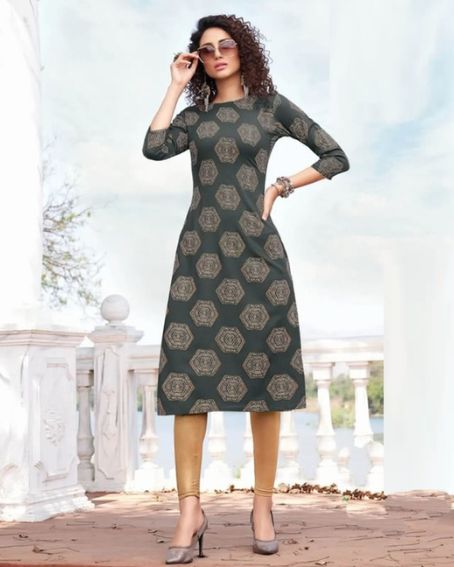 19. Double Colour Trendy Boat Neck Design for Kurti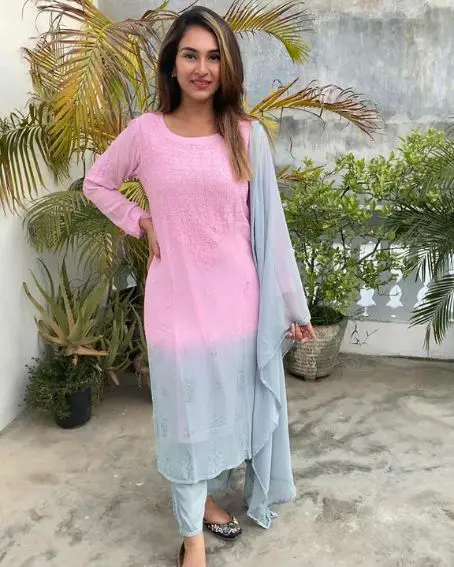 20. Floral Designed Trendy Boat Neck Design for Kurti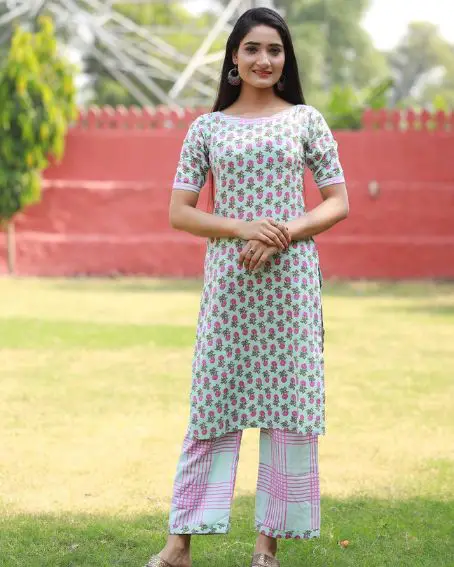 Final words
The neck design of the kurti is a basic visible part. So you should be very careful when picking the neckline pattern. But in boat neck, not only is it safe but also gives you ultimate fashion. We have given top and several varieties of boat neck kurti, try at least one for your birthday or your friends marriage function.
Related Articles