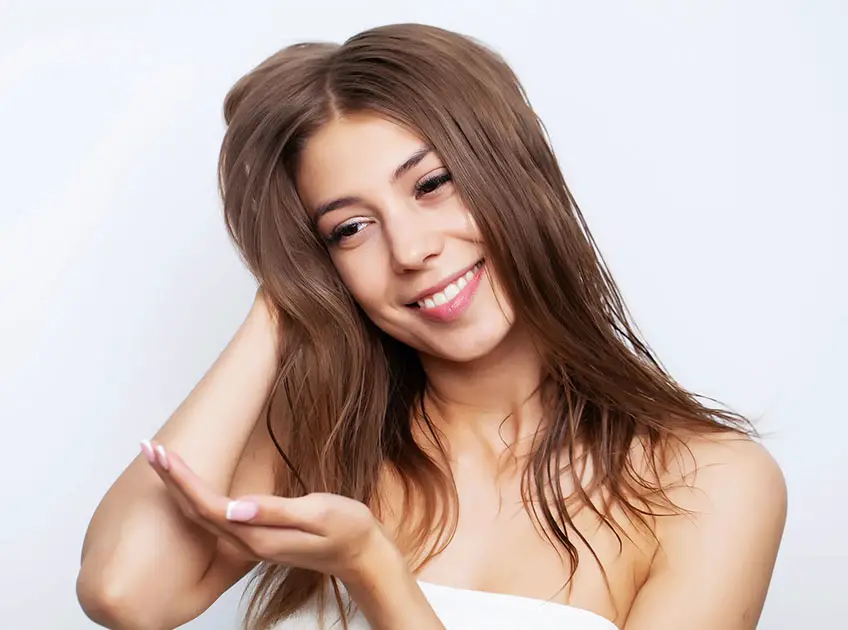 When you lack sufficient time to wash your hair, dry shampoo comes to your rescue. Hence it is a quick and essential product for hair care when you have oily roots. Using baby powder for this is a popular and cheaper alternative. Read on to know more about it and if it is effective.
Baby powder differs from the dry shampoo only in the composition. The latter usually has starch for oil absorption and some are alcohol-based. You can use the baby powder as dry shampoo but the problem with these is that they don't cleanse the scalp and frequent usage can cause bacteria and yeast formation on the scalp.
This can result in acne or seborrheic dermatitis. Certain dry shampoo, as well as baby powders, contain mineral talc which has asbestos in traces that are associated with cancer.
Check for the ingredients in the baby powder before using it as a dry shampoo. Avoid it, if there are ingredients such as parabens, phenoxyethanol, silicones, sulfates, cetrimonium chloride, siloxane, butane, propane, isobutane, and octamethylcyclotetrasiloxane.
The safe frequency is using them twice a week rather than every day.
Baby powder is safe for use on the scalp if it is not inflamed or irritated. It is important to remember that this is never a substitute for regular shampoo and is just a temporary fix for oily hair.
[ Read: Best Sulfate Free Purple Shampoo ]
How To Use Baby Powder as Dry Shampoo
Apply some amount of baby powder on the scalp using your fingertips and massage it.
The oil will be absorbed in a few minutes after which you brush your hair to remove the white residue.
Baby powder on the scalp is safe as long as you don't use it regularly. Checking for the ingredients and regularly cleaning your hair with an herbal shampoo can help in removing the build-up of the dry shampoo and keep the hair healthy.
You Might Also Like: