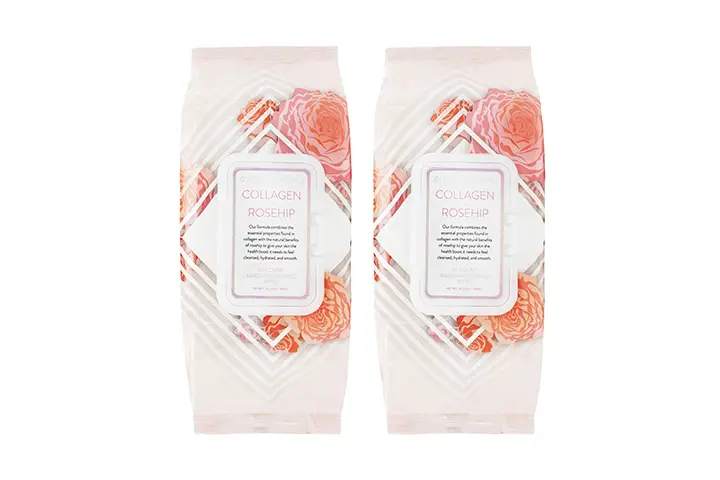 Remove your makeup with clinical works makeup remover wipes, which is very easy, fast and effective . These wipes cleanse, refresh and tone the skin .They work best to remove the facial and eye makeup.
Clinical Works Makeup Remover Wipes
How it Works:
It is formulated with the combination of the essential properties of collagen and the natural benefits of rosehip.
This makes your skin feel cleansed, hydrated and smooth.
The portable pack of this product is perfect for gym, travelling, camping or for quick makeup changes.
They can also be used at home.
2- pack contains 50 moist towelettes in each.
These keep you well stocked with an ample supply for your beauty needs.
Pros:
Perfect for post workout.
Gives a beautiful glowing skin.
Reusable flip top to keep wipes fresh and clean.
Lightly scented facial wipes give you more refreshment.
Suitable for all skin types.
Cons:
Not having enough moisture.
Rating: 4.5 out of 5
Get these wipes for quick refreshment and to eliminate the dirt and debris caused by pollution. Carry these wipes in your bag to get refreshment at any time.
Frequently Asked Questions (FAQ's)
Q. Do these wipes remove waterproof mascara?
Ans: These wipes do an excellent job of removing all kinds of makeup including waterproof mascara.
Q. Are they portable?
Ans: Yes they are portable , and can be carried wherever you need.
Alternate Products:
You Might Also Like: