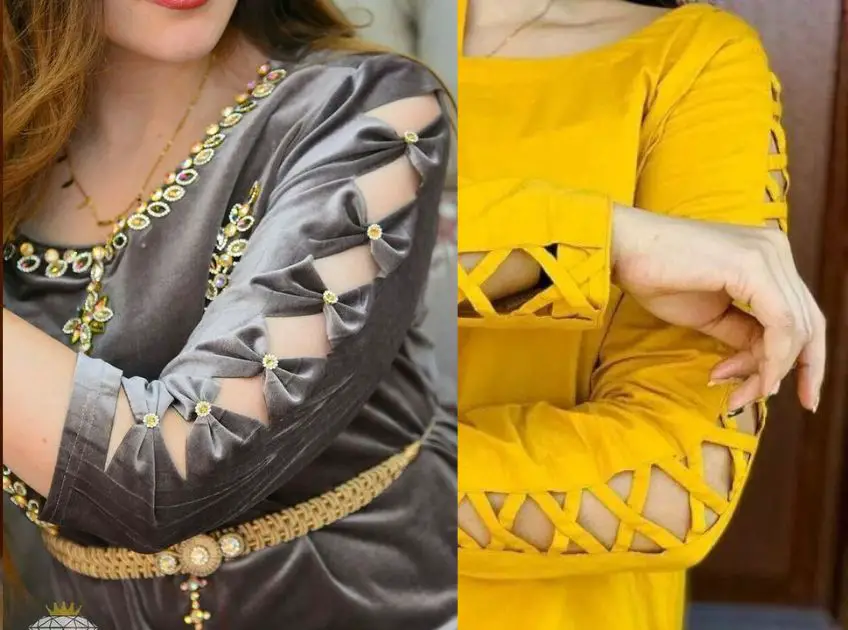 Nowadays Kurtis has long been an essential part of Indian ethnic clothing. Considering your concerns we have listed some of the best cut fancy sleeve designs for kurtis. These types of kurti sleeves are comfortable, stylish, and flexible enough for any occasion. However, in recent years, Kurtis has developed new trendy and unique styles.
These kurti sleeves are designed with cuts and slits that make you look lovely and wonderful. In this article, we look at creative sleeve designs for Kurtis that you can quickly try out for a new appealing style.
20 Cut fancy sleeves for kurti Designs
1. Cut Fancy Kurti Sleeve with Embroidery Border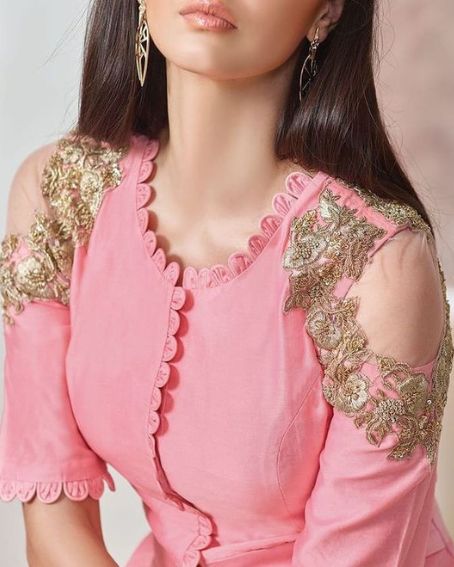 This is a cold shoulder sleeve that has become trendy these days, many of them would like to have this pattern of sleeve kurti in their wardrobe. This design will surely make you look pretty with a golden embroidery border.
2. Creative Cut Sleeve Attached to Ruffle Borders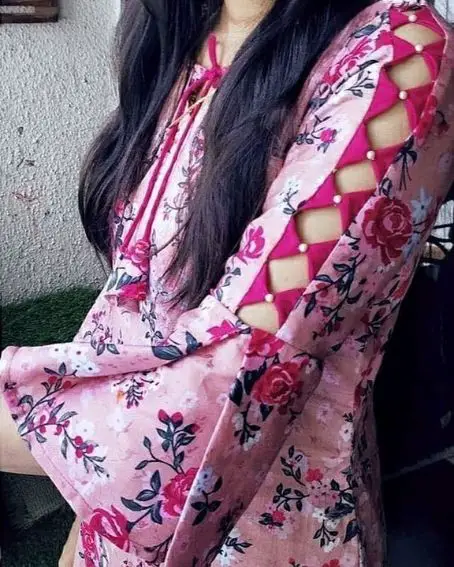 This is the best design with creative cuts and ruffles attached to sleeves. This pattern of sleeves gives a stylish and trendy look for occasions and events. The color also plays a major role that has to match the design.
3. Simple and Classy Leaf Cut Design Kurti Sleeves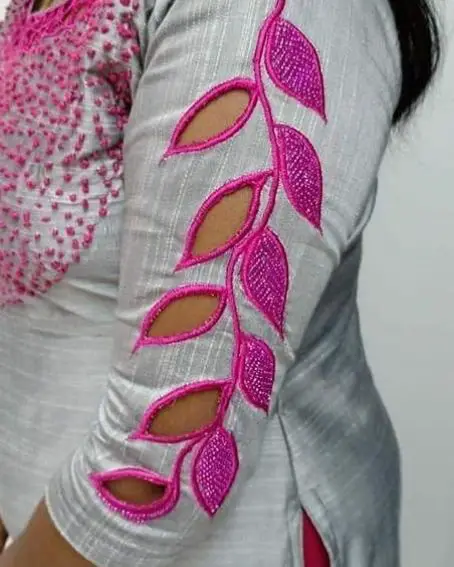 This is a simple and classy leaf-cut design on kurti sleeves, which looks stylish with pink embroidery work on three-fourths sleeves. It is a lovely kurti sleeve design that women can wear with their office or business kurti.
4. Adorable Cut Sleeves Attached with Blue Strips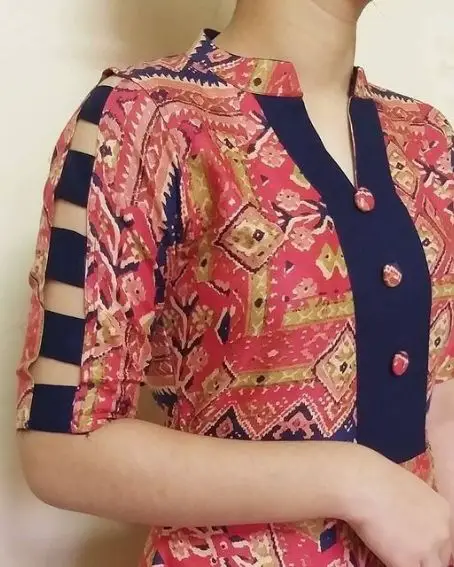 The sleeve is highly contemporary and is appropriate for women who want to try something different. This sleeve is cut and split with blue strips attached to three-fourth sleeves.
5. Slit Pattern Sleeves with Beads Attached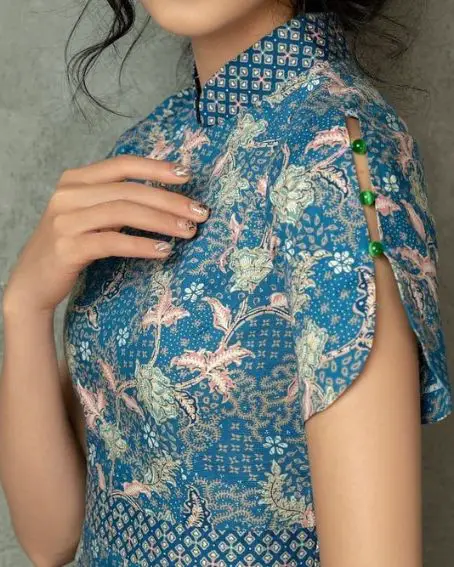 The beautiful sleeve includes beads in the center slit that gives beauty and charm to this lovely sleeve design. This sleeve design is pretty innovative and unique. This design has been enhanced by the cut work.
6. Fancy Cut Design on Bishop Three-Fourth Sleeves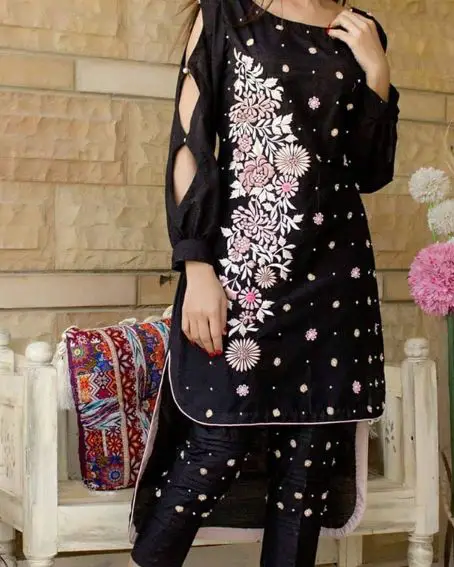 The bishop sleeve, a recent addition to the kurti trend, is difficult to find. The sleeves have a cuff around the wrist and a cut design on the sleeves. This design is an innovative construction that has come down from the Northern region of the country where winter is harsh
7. Long Slit Cut Fancy Kurti Sleeves with Beads Joining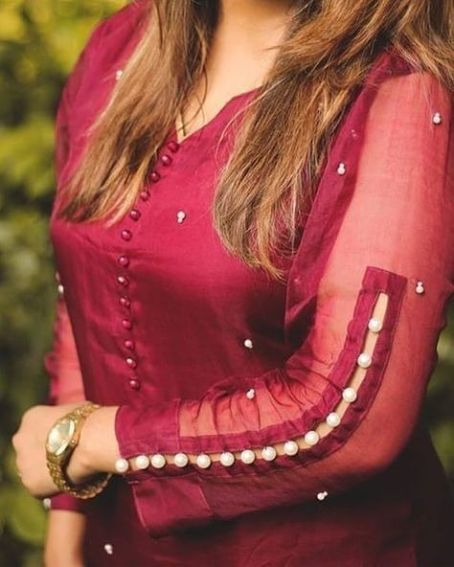 The slit sleeve pattern may be found in a variety of clothes and has even made its way into the kurti style. This sleeve length can be joined cuffed with full size, adding a bead between will refinement to your occasional ethnic wear.
8. Elegant Cut Design on Full Sleeve Kurti Design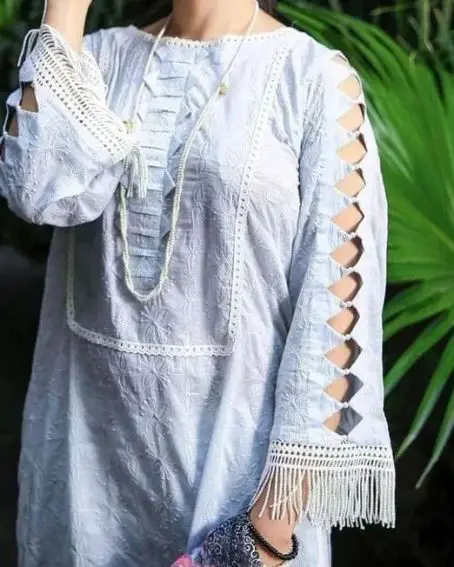 Subtle elements such as delicate embroidery on the sleeves and diamond shape opening buttons help to modernize the kurti. This design looks elegant in a light blue kurti with full-length sleeves.
9. Fancy V-Cut Slit Design for Full-Length Kurti Sleeves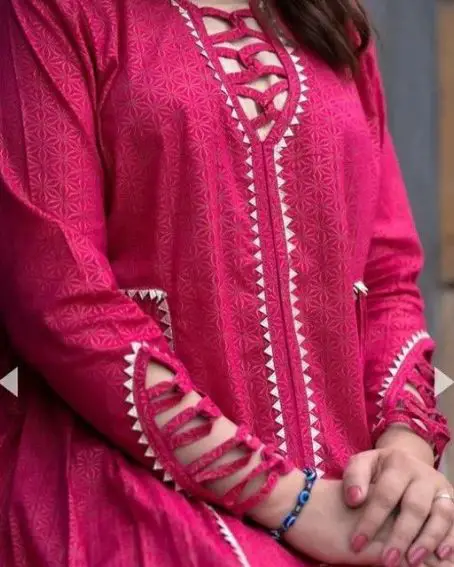 This specific sleeve design has caused a bit of excitement in the Kurti market. This creates a contemporary look with a designer V-cut slit with interconnecting loops on full-length sleeves.
10. Big Slit with Cuffed Full-Length Kurti Sleeves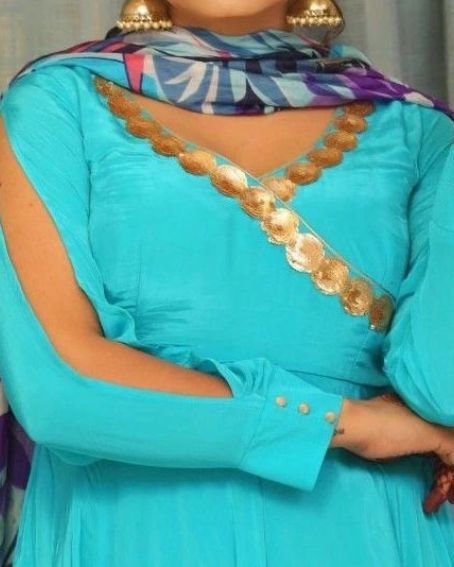 This is a simple and elegant cut-sleeve pattern that is loved by everyone and must-have in your wardrobe. This is a simple design with a single long slit along with cuffed full sleeves and buttons.
11. Small Diamond Shape Cut Design on Full-Length Kurti Sleeves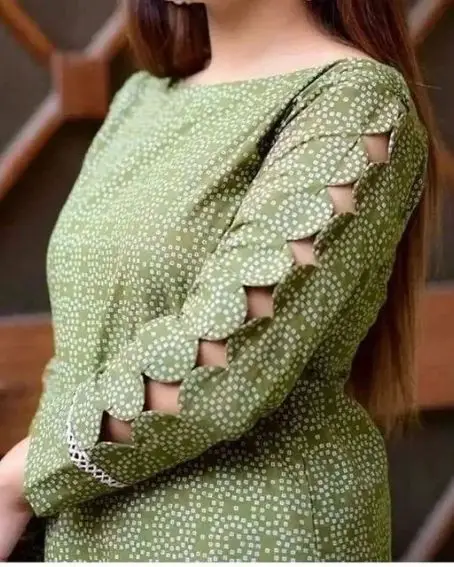 12. Beautiful Yellow Kurti with Full-Length Cut Sleeves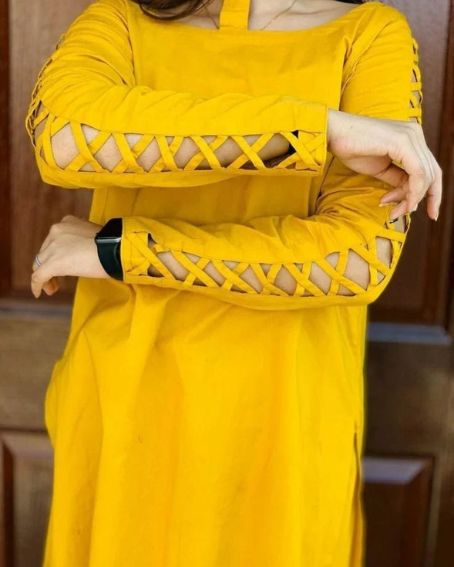 13. Cuffed Balloon Kurti Sleeves with Zig-Zag Cut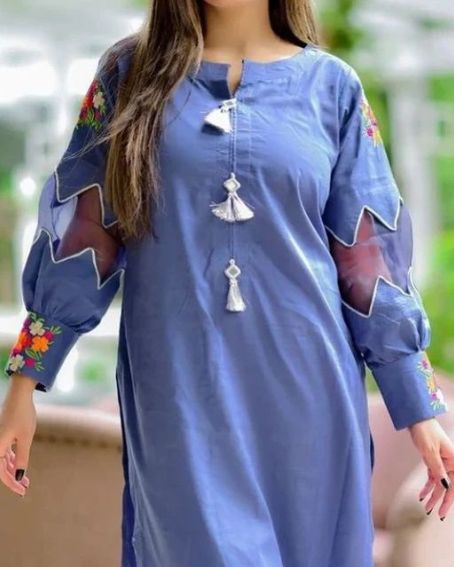 14. Poignet Sleeves Cut Design for Kurtis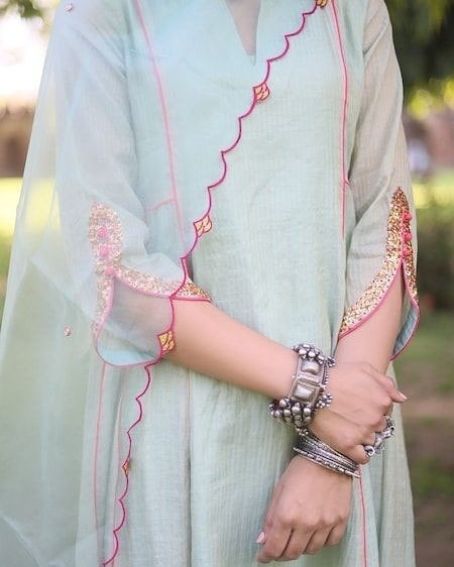 15. Classy and Elegant Bow Cut Pattern Kurti Sleeve Design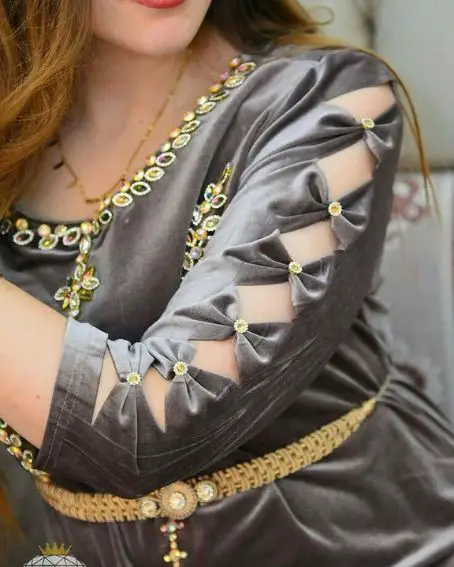 16. Contrast Color Cut Sleeves with a Patchwork Design on Full Sleeves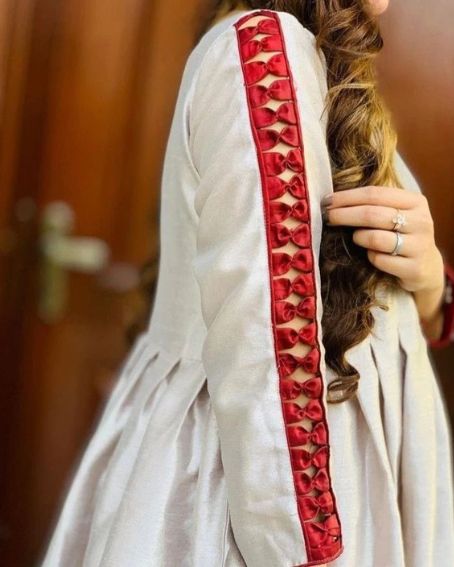 17. Oval Shape Cut Opening on Full-Length Kurti Sleeves Designs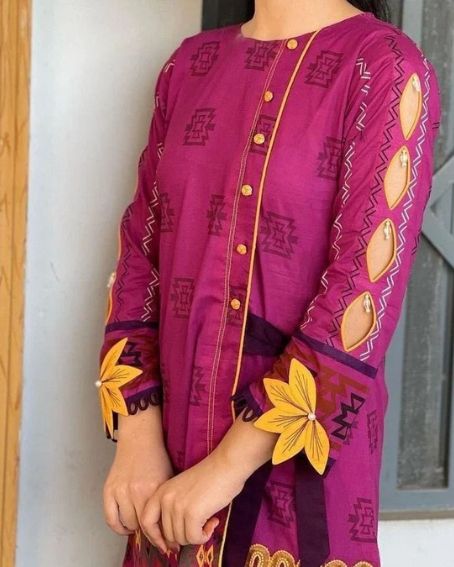 18. Awesome Kurti Cut Sleeves with Small Hangings Designs
19. Ostentatious Kurti Design with Cut Sleeves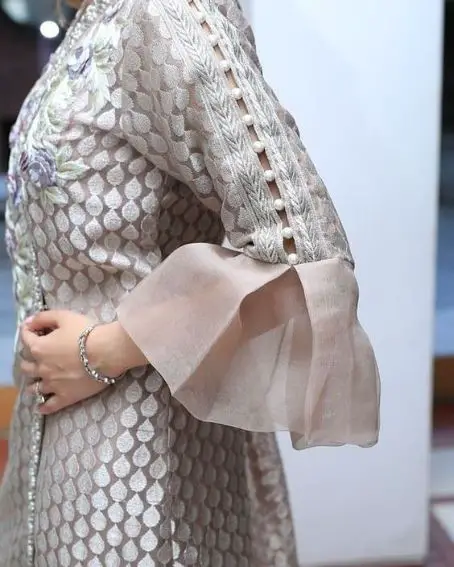 20. Beautiful Lace Cut Designs on Kurti Sleeves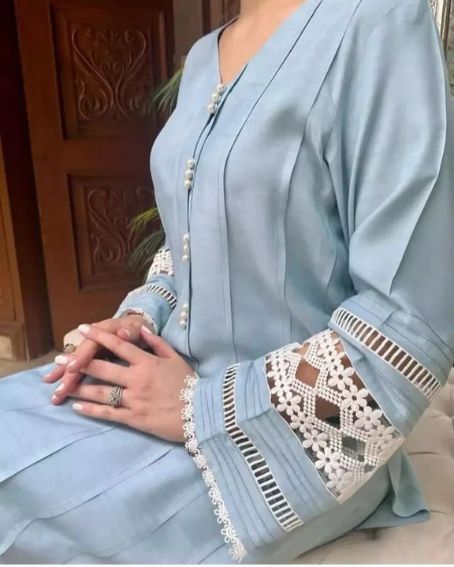 Conclusion
Fancy cut sleeve designs will add a touch of elegance and uniqueness to any Kurti. Whether you prefer a traditional or modern look. These are just a few examples of fancy sleeve designs for kurtis. Depending on your style and the occasion, you can choose from a wide variety of cuts, fabrics, and embellishments to create a stunning and fashionable look.
Related Articles