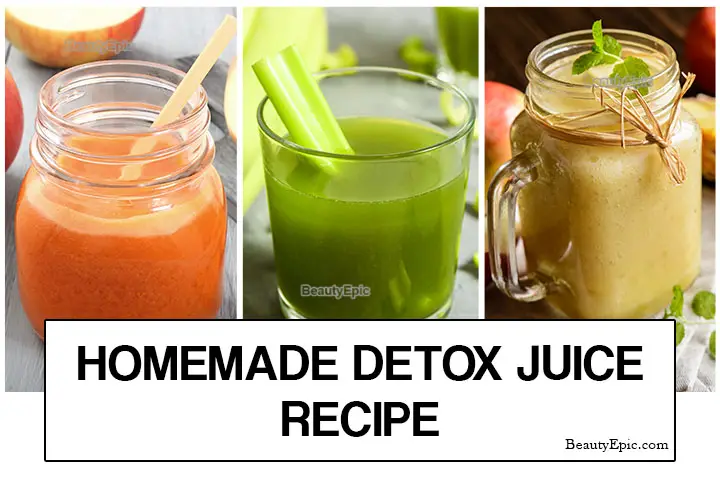 In order to be healthy, your body needs detoxification. Toxins can clog your system and thus, interfere with the proper functioning of different organs. Eliminating toxins will prevent insomnia, lethargy, obesity, back pain, diabetes, and digestive disorders. With detoxification, you can enjoy a proper flow of energy. It will also prevent chronic diseases and improve the immune system of the body.
What is a Detox Juice?
Who doesn't like having sweetened and chilled juices during the summer time! However, carbonated drinks can have a lot of harmful effects on your body. Thus, it will make you feel sluggish and push you into the habit of having caffeinated or sweetened drinks. The best way to come out of this is to have detox juices.
A detox juice is mainly made of fruits and vegetables. It helps in detoxifying the body and losing weight. Detox juices can flush out toxins from the body.
1. Carrot Apple Detox Juice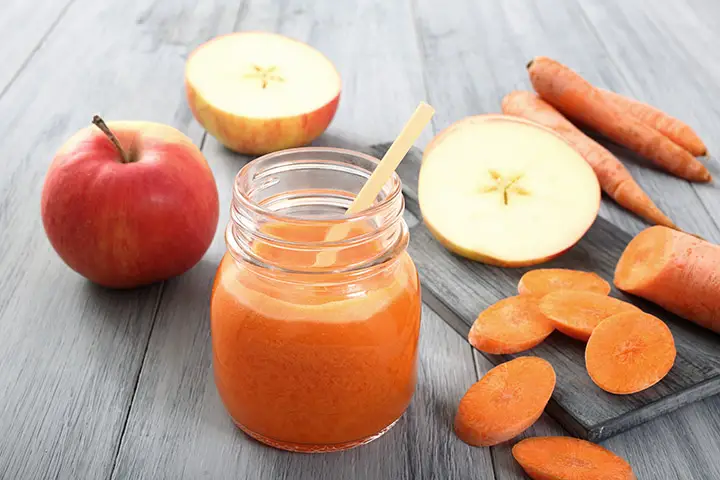 Carrot and apple, both are rich in vitamins, antioxidants, and beta-carotene. This will clean the digestive system from the toxins and will also help your body to fight against various diseases. The dietary fiber of apple is highly beneficial for your health. Vitamin A present in carrots flushes out the toxins from the body and can reduce fat and bile from the liver. This recipe also uses salt and lemon for balancing out the taste of sweet apple and making it more fun to drink.
[ Read: Detox Juice Recipes for Weight Loss ]
2. Celery Detox Juice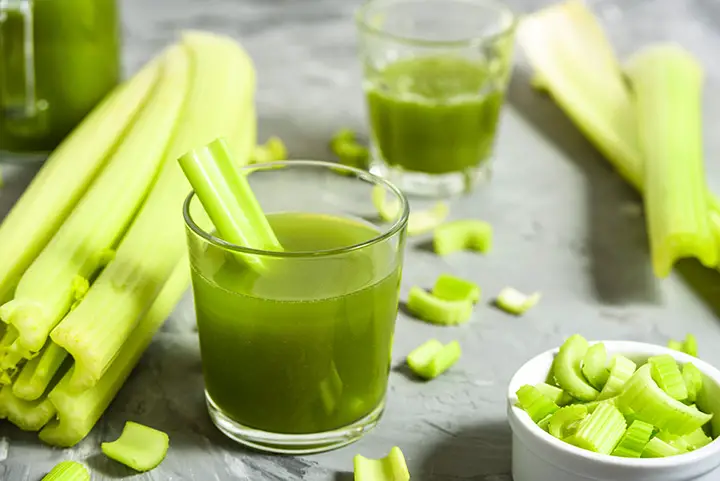 This is the latest detox drink. Celery contains a great amount of Vitamin C and K. It also has folate, antioxidants, and potassium. Studies have shown that it is capable of reducing inflammation and improving cardiovascular health. Since it is low in calories, it can be a great addition to your weight loss program. The celery drink will make you feel full as it contains fiber which is also good for gut health. If you are unable to drink the juice of celery on its own, you can add other veggies or fruits. As you get accustomed to it, increase the amount of celery.
[ Read: Healthy Weight Loss Smoothies ]
3. Aloe Vera and Orange Juice Detox
An aloe vera detox can be helpful in cleaning the body of unwanted toxins. This, in turn, will improve your gut health. Aloe vera gel in itself can taste a little bitter. Thus, you will need orange juice to override its taste. Aloe vera and orange provides the body with an extra dose of fiber. It is the primary nutrient responsible for cleaning the colon. Both components have a significant amount of antioxidants and essential minerals which will help in getting rid of toxins from the body.
[ Read: Healthy Detox Smoothie Recipes ]
4. Apple and Pineapple Juice Detox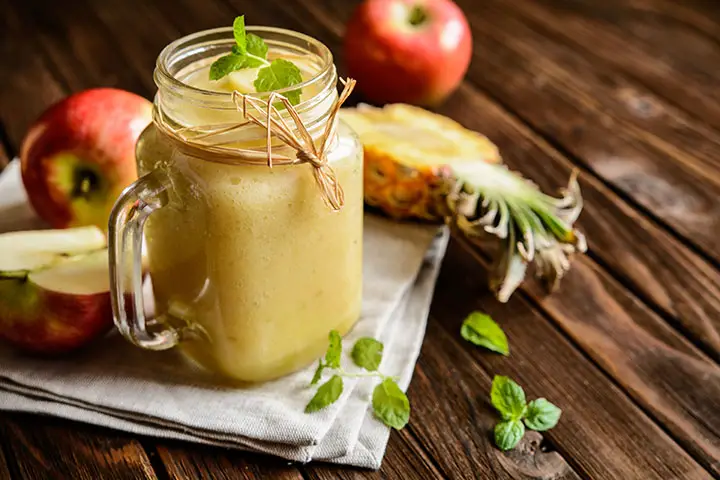 Both apples and pineapples come with great nutritional benefits. Apple juice is a natural way to clean and detoxify your body. It can clean your liver and improve your gut health. Pineapple, on the other hand, is rich in antioxidants which help with digestion. It cleanses and alkalizes the body.
[ Read: Healthy Colon Cleansing Smoothies ]
5. Cranberry Juice and Apple Cider Vinegar Detox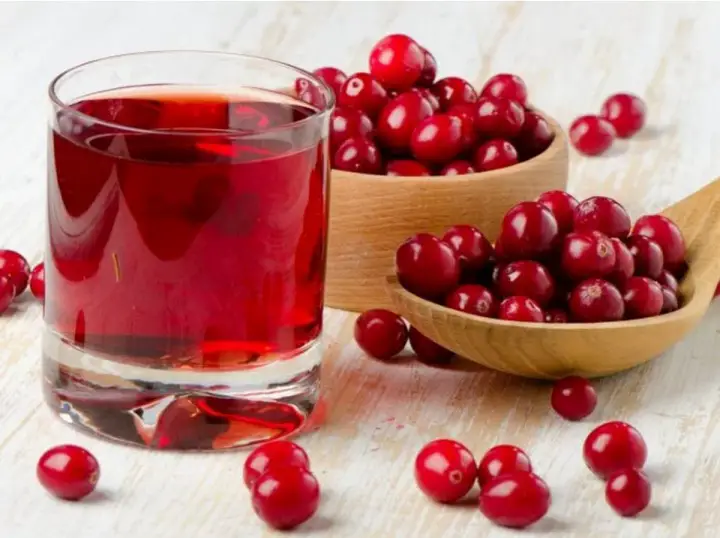 The right detox drink will help you to reset, refresh, and get back on track. The cranberry and apple detox will help in kickstarting. This is the perfect combination to detox your liver, kidney, and circulatory system.
Benefits of Detox Juicing
Detox juicing comes with a great number of benefits. One of the primary benefits is that it supports the immune system and promotes a healthy gut microbes. It will provide the body with conveniently-absorbed nutrients.
In the beginning, you can start off with a few of these and then proceed on adding more based on your taste buds. Even though there are many detox plans, it is better to stick to the one which is right for you.
You Might Also Like: