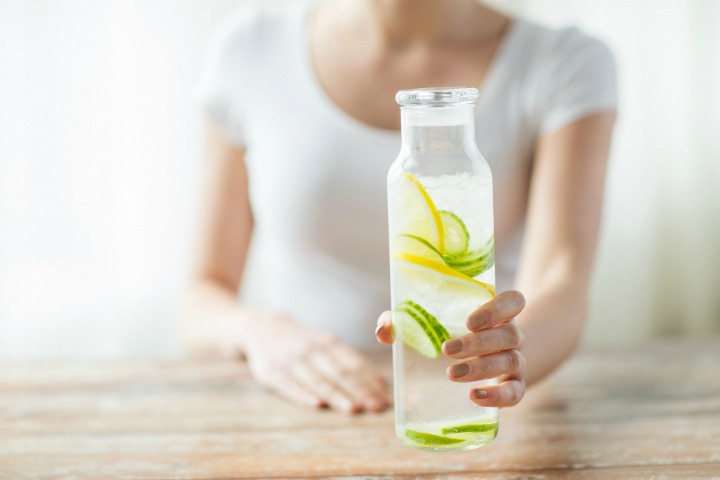 Adding of different ingredients in water for easier consumption and also aids in providing our skin the extra nutrients and vitamins. Regular consumption of water is essential for each body organs to work in optimum condition.
This is responsible for keeping the cells hydrated to fulfil their duties while renewed.
It is always recommended to consume about two liters a day for supporting your metabolism and in eliminating body toxins.
However, most difficulty in taking the recommended amount is tasteless liquid.
Fortunately, can add delicious taste of some fruits and herbs can give a special touch to make it easier for consuming each day.
6 Delicious Detox Water Recipes
Now, we want to share 6 Interesting recipes to enjoy some tasty refreshing waters with extra nutrients. Try them to stay healthy!
1. Water with Lemon
The combination of water with lemon makes the liquid rich in vitamin C. It is recommended to take acidic drink while starting your day to support digestion, strengthens immunity and helps maintain beautiful skin.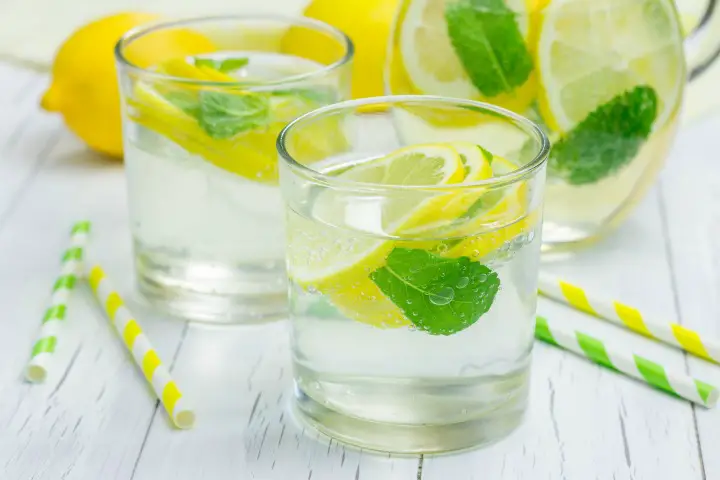 Ingredients:
Juice of ½ lemon
1 cup water (200 ml)
How to prepare?
Squeeze the juice of half a lemon and dilute in a glass of warm water.
If you want to make it more refreshing add some ice cubes.
2. Cucumber and Mint Water

Cucumber is a low calorie vegetable rich in nutrients. Consumption of this may favors the cleaning and body circulation from inside and promotes weight loss. In this healthy drink combine few ingredients like mint and lemon, which complements the detoxifying qualities.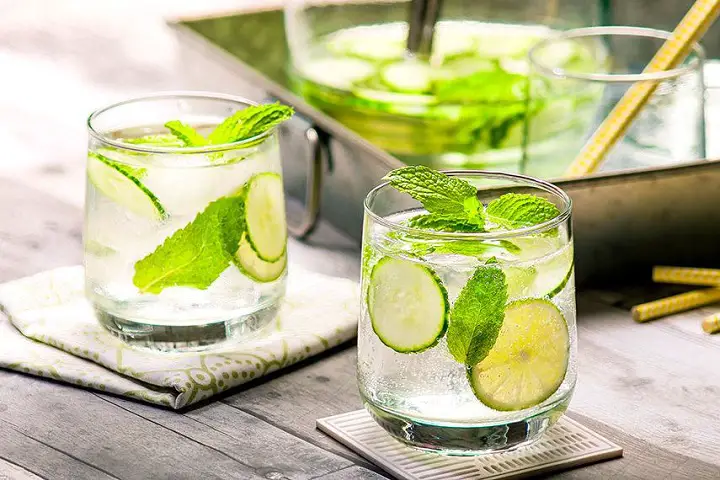 Ingredients:
4 slices of cucumber
4 slices lemon
3 mint leaves
1 cup water (200 ml)
How to prepare?
Enter all ingredients in a glass of water and leave in the refrigerator for two hours so that their properties get concentrated.
Better to have it with empty stomach or whenever you feel thirsty.
3. Chia Seeds Water

Chia seeds are popular for their ability to support weight loss diet. This is because it can prolong satiety and improve your digestion system.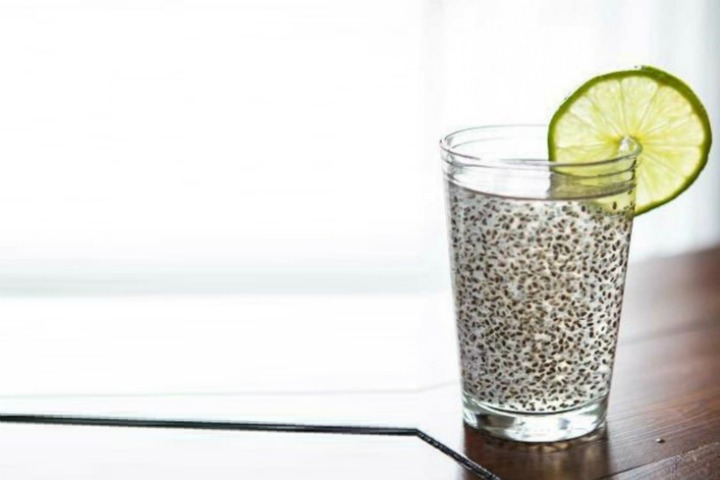 Ingredients:
1 tablespoon of chia seeds (10 g)
1 tablespoon lemon juice (10 ml)
1 cup water (200 ml)
How to prepare?
Pour chia seeds with lemon juice in a glass of water.
Let it mix for an hour then drink on empty stomach.
4. Coconut Water with Aloe Vera

Coconut water is one of the healthiest drink is what already known. It moisturizes and helps replenish mineral salts lost in body by dehydration. Combining its detoxifying action with the amazing properties of lemon and aloe vera gel as ingredients would relate everything to digestion and cleans the body. The resultant drink helps us to eliminate toxins and reduce bloating.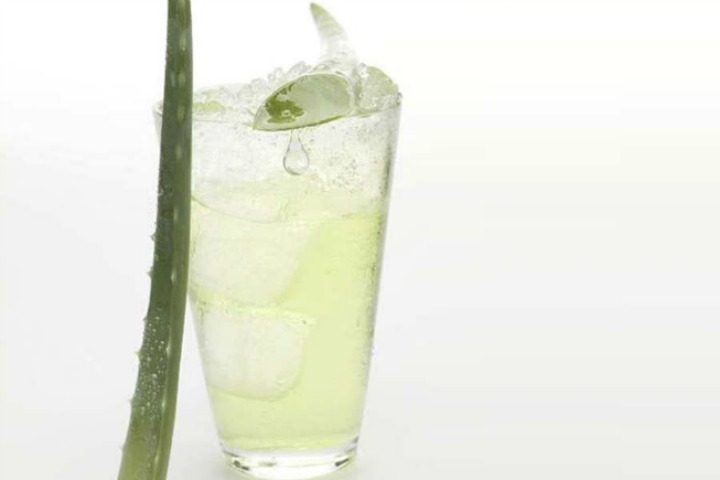 Ingredients:
½ cup coconut water (125 ml)
2 tablespoons aloe vera gel (30 g)
2 tablespoons lemon juice (10 ml)
1 cup water (200 ml)
How to prepare?
Add all the ingredients in blender and whisk briefly to incorporate well.
Aggregate ice for taste and consume it.
5. Grapefruit Water

Grapefruit (grapes) is one of the great fruits used in weight loss diets of citrus. It contains low calories but high nutritional value which makes it one of the best allies to reduce measures. In this recipe we potentiate their effects with some slices of cucumber and lemon. Both cucumber and lemon helps with purifying effects.
Ingredients:
4 slices of grapefruit
3 slices of cucumber
3 slices of lemon
6 mint leaves
1 cup water (200 ml)
How to prepare?
Place all ingredients in a glass of water and let it stand for about two hours.
Aggregate with ice to taste and drink.
6. Apple Cinnamon Water
Apple and cinnamon give this water a delicious taste to drink any time of day. Both ingredients are used to detoxify and contains properties to regulate sugar levels in the blood.
Ingredients:
½ apple
3 cinnamon sticks
1 cup water (200 ml)
How to prepare?
Cut the apple into small pieces and throw them into a glass of water along with cinnamon.
Let stand for an hour or two hours and then drink.
Remember, all of these options are healthy, as long as you avoid adding sugar or any other artificial sweeteners in to it. Prepare them every day or often and counter their excellent ways to reap the benefits with these precious liquid.
You Might Also Like: