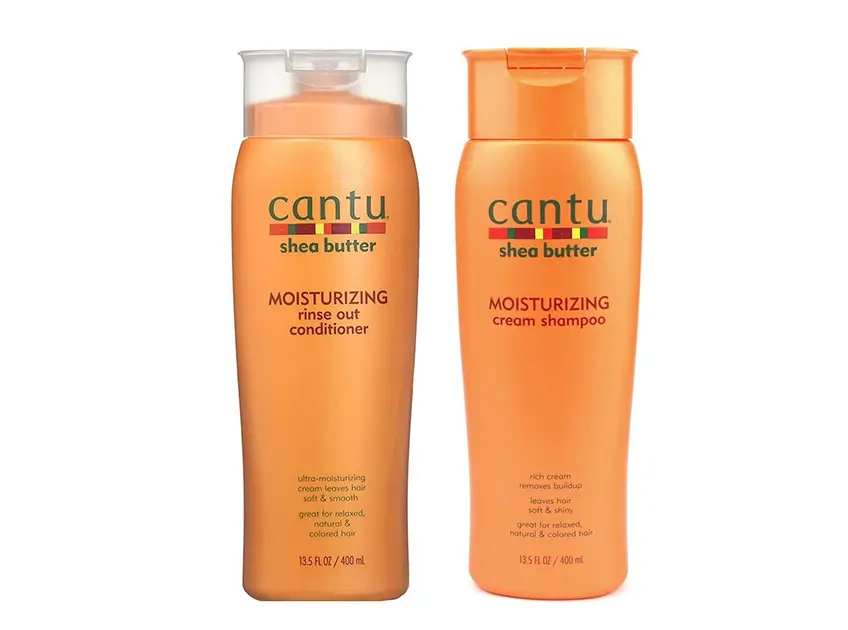 Cantu is a beauty brand and it has introduced various hair products for textured and curly hair. People with curly hair mostly look out for hair products which suit them well. If you are one among them, get some information on the Cantu hair care brand. It is very popular because of its affordability and effectiveness. This brand offers a wide range of products for different needs throughout the world. If you didn't use this brand and have some hesitation to try on your hair, then this upcoming guide is for you.
Cantu Make Hair Fall Out
What Are The Ingredients Used In Cantu Brand?
Cantu brands are serving for nearly two decades. It is highly known for using natural as well as quality ingredients. Ingredients present in Cantu can vary depending on their usage along with the line of products it is from. This hair care brand gives you healthy hair undoubtedly, why because it doesn't made up of Phthalates, Mineral oil, Parabens, Silicones, Sulphates, Paraffin, Gluten, and Propylene. Some of the main ingredients involved in the Cantu brands are
Shea butter
Tea Tree Oil
Baobab Seed Oil
Peppermint Oil
Coconut oil
Hemp oil
Avacado
Jojoba oil
Argan oil
Honey and more
Thinks To Admire About Cantu Hair Care Product
1. All the Cantu brand products have lots of essential oils which never let your hair lose its luster and shine. Significantly oil present in this helps your hair to get moisturized completely.
2. Benhentrimonium Methosulphate available in the Cantu hair products assists your hair detangle the intricate curls as well as beginning to feel slip with the comb. It acts as a conditioner which helps to style your hair as you want.
3. Another special ingredient is taken place is glycerine which creates stability and thickness in the hair. On the other hand, it gives assistance with hair moisturizer and also conditioning the hair of those who experiencing rough curls plus have no life in them.
4. Cantu Shea butter cream is essentially made for disarranged and heavy tangled curls. This makes your hair frizz-free and very smooth. It is the form of butter that elevated the hair textures with high softness.
5. This brand also uses stearyl alcohol and it is mainly helpful for moisturizing. Stearyl alcohol is not the type of alcohol that makes your hair brittle and frizzy. It has a good impact on hair and gives it maximum stability and numbness.
6. Another pretty ingredient used in Cantu is said to be Polyquaternium-10 and it makes the hair very strong. It is highly recommended for women who are more worried about their disarranged hair.
Few Significant Points To Discuss While Using Cantu Products
Should not blame Cantu products: It is well-known fact that hair grows and falls depending on everyone's hair cycle. It is quite probable that when using Cantu product, at the same time your hair shedding phase may get started so you may begin to think wrongly about this product. But it is usual if your hair fall is 100 or a little more per day.
Very careful on wash time of hair: It is very clear that hair falls occur daily and if you don't wash them at the correct time will collect on the scalp. If you have a routine to wash your hair after a week or more, you may face heavy falls but it is not because of Cantu products, this will occur even if you use other shampoos
Avoid Cantu products if you have an oily hair type: You may blame the Cantu hair brand for the roughness and fuzziness that ultimately cause heavy hair fall. But this very wrong statement. You must be aware of which type of hair you are having. Cantu is enriched with lots of essential oil, if it is applied in oily nature hair will initiate to make the hair moist. This sort of heavy moisturizing can damage your hair. So it is important to choose any product according to the hair type.
Advantages And Disadvantages Of Cantu's For Hair
Everyone uses hair care brands to raise the lifespan and growth of the hair. Cantu helps in a great manner, but the fact is every product has pros and cons depending on the hair type. Certain advantages and disadvantages are presented here for you
Advantages
It mostly uses natural ingredients which is safe for hair
It gives flawless smoothness and fragrance
Cantu is available at a reasonable price
Bestows incredible grease for the rough structure of hair
Make the curls well-defined and wavy
Makes your hair silky smooth
Disadvantage
The fragrance involved in Cantu is quite sharp than normal
It is too greasy for people who have moist and oily hair
Usage of excessive quantity can give the follicle damages
You Might Also Like: