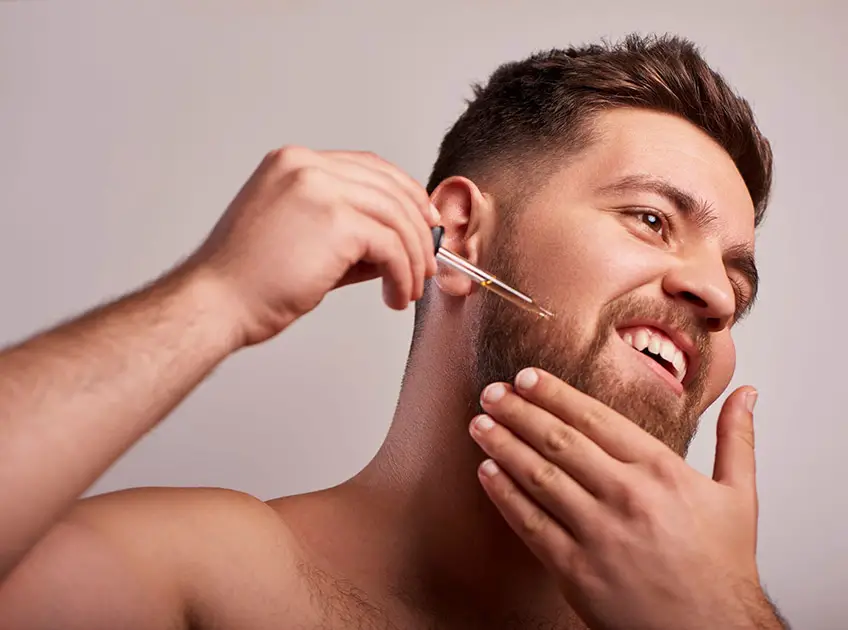 Beard and moustache are some facial features loved by most men. But sometimes when the beard is dry and abrasive, it hurts. This calls for proper beard care with the use of beard oil. The type of oil used as well as the application process has a significant effect on the beard. Read on to know more.
5 Ways To Use Beard Oil to Increase Volume
1. Take a Warm Shower
This is important as the heat and steam open the pores. Thus the hair can easily absorb the oil. Even when you don't want to take a shower, wet the beard and the face in a sink of warm water, to have the same effect as a warm shower.
2. Pat Your Skin Dry
Oil can't be applied on a wet face, so after the warm shower, pat the skin dry using a soft and clean bath towel.
3. Apply The Beard oil
Take some beard oil depending on the length of your beard, and rub it between the palms evenly. Then, massage it gently on the board from the root to the tips such that it reaches the skin.
4. Massage
Massage the oil on the face as the best beard oils have vitamin E in them that are beneficial for the skin. You can use premium beard oils to ensure that they don't leave any greasy residue and hence won't clog the pores.
Those having acne, need to check if the oil has any comedogenic ingredients before applying.
5. Brush The Beard
You can use a comb or boar's hair brush to give a perfect shape to your beard.
How Often You Need to Apply Beard oil?
Frequency of applying beard oil depends on
Beard length

Climatic condition of your location.
Generally, it can be applied twice a day, in the morning and before sleeping at night.
Leaving beard oil overnight can result in softer and glowing skin when you use the products with natural ingredients. You can always decide how many times to apply the beard oil based on your skin condition and alter the frequency through trial and error, for best results.
Read More: