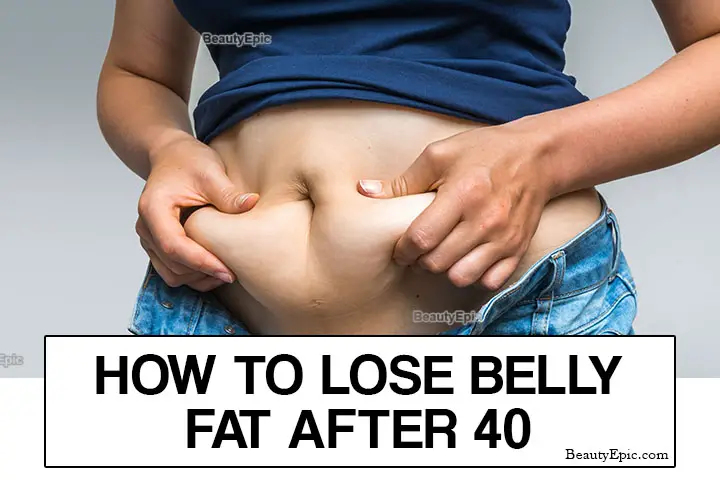 Looking to shed extra pounds, getting in the right shape, yearning to look stunning, we all want that, right? But is it that easy to lose belly fat after 40s? No, it's not. This middle age spread is really hard to avoid when you are in 40s. It is easier to gain but tough to lose because of the changes in activity, eating habits, and lifestyle etc. If you are overweight at this age, your risk of chronic disease increases putting you in a bad health condition. However, dig deep in these tried and tested belly fat loss methods which are easier to perform:(1)
Is It Possible To Lose Weight After 40 For Women?
Yes, it is possible for women to shed that extra flab after 40. But you have to have a lot of patience because at this age, there are many hormonal, dietary, and lifestyle changes. The body gets less active, the metabolism decreases, and you get more stressed than when you were younger.
But it doesn't imply that you cannot lose if you want to drop a few pounds. Age related weight gain is natural because you cannot go for long bike rides due to less strong joints. But the story doesn't end here as you can choose swimming to keep the muscles and body moving.
How to Lose Belly Fat After 40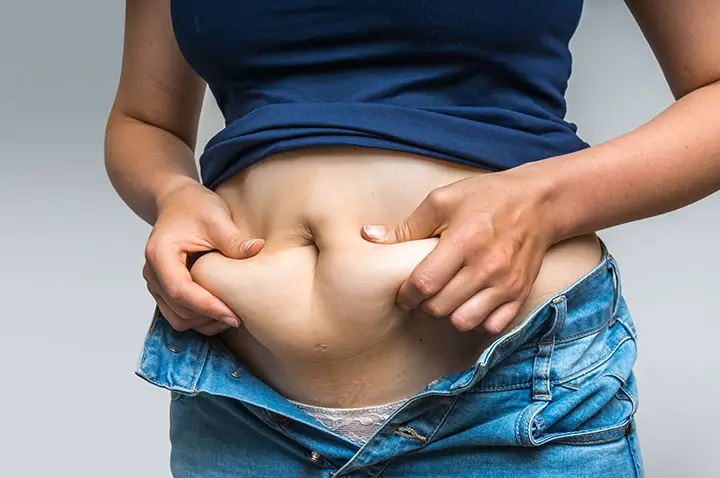 The same way, there are many alternatives to help you lose weight after 40. Who wouldn't want to be a smart and attractive granny in 40s? So leave this myth behind that it is not possible to lose belly fat at this age, start focusing, shall we? To achieve your belly fat loss goal, follow these steps:
Eat Heavy in the Morning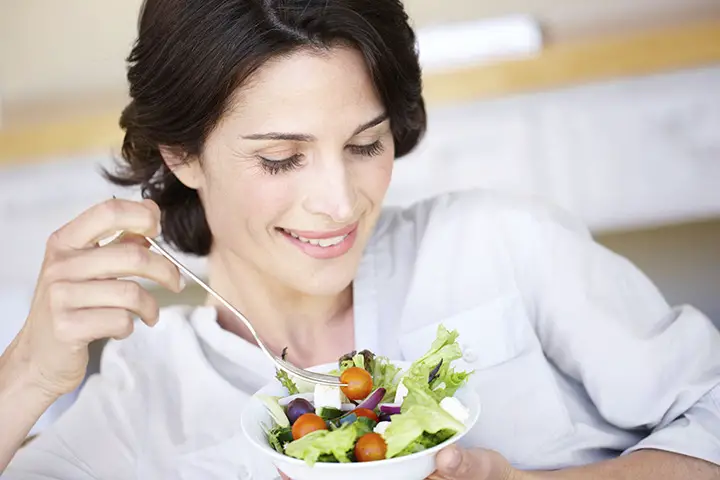 Eat heavy meals in the morning so you can burn calories in the day only. If you eat heavy food in evening, your belly will store that and makes it difficult to burn it off which as a result will accumulate in the form of fats. Go for heavy carb meals in the day and protein based meals in the night to stay lighter.(2)
Go for Fiber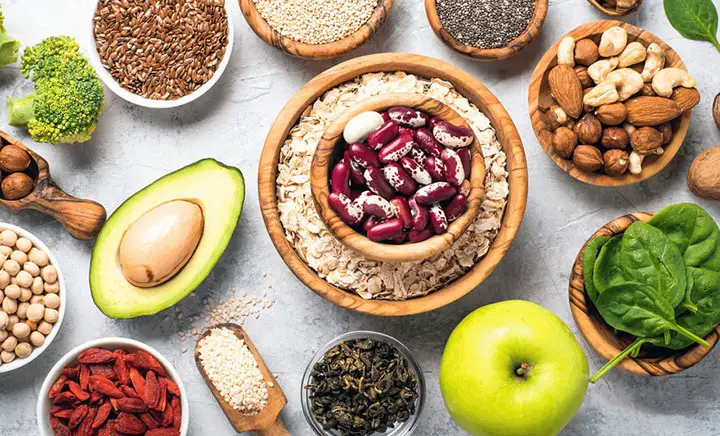 Consume 25 grams of fiber per day to stay in good shape and health. After 40, the intake of fiber is important as it helps you stay full because digesting fiber takes time. But make sure not to eat too much of the fiber at once or else the stomach will look bloated. Eat fruits and green vegetables as they contain good amount of fiber.(3)
[ Read: Simple Exercises to Reduce Belly Fat ]
Red Wine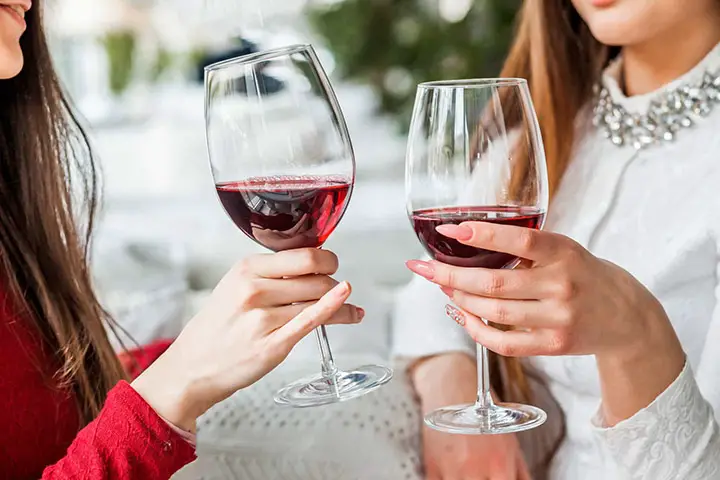 A glass of red wine daily works wonders. At this age, you often feel stressed and to combat stress, it is important to drink red wine. Because stress leads to weight gain, you should do something about it. A little alcohol consumption is good after 40s as it reduces stress and when you feel happy, the weight stays put.(4)
[ Read: Yoga Poses to Reduce Belly Fat ]
Modify Your Workout Routine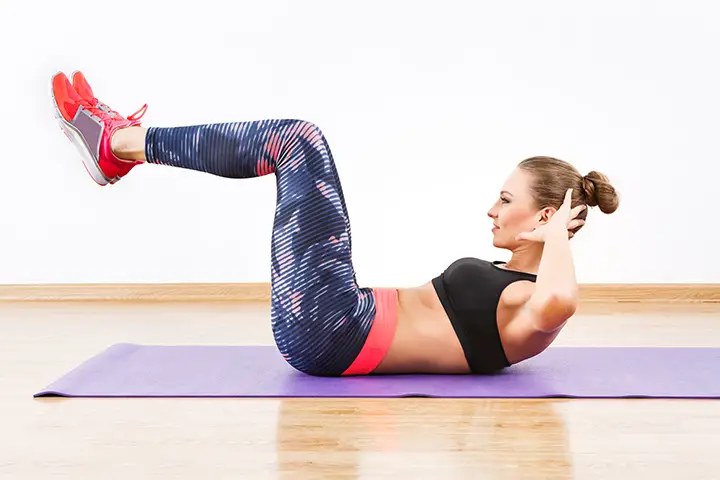 To lose belly fat, you should change your workout routine. It is because the body gets accustomed to the same routine and stops responding the way it should after a while. However, to make things work, you should challenge your muscles and change your workout routine. This way your muscles and body sense the change that has happened and will start responding in a better way.(5)
[ Read: Top 10 Reasons You're Not Losing Belly Fat ]
Physical Activity
Very important! Physical activity is very important for losing belly fat at 40s. You cannot just sit down and wait for a miracle to happen that transforms you to a 16 year old girl from 40s. Go to the gym twice a week and perform basic exercises to let the body move so it can shed the extra flab accumulated on the belly area.
Stay Hydrated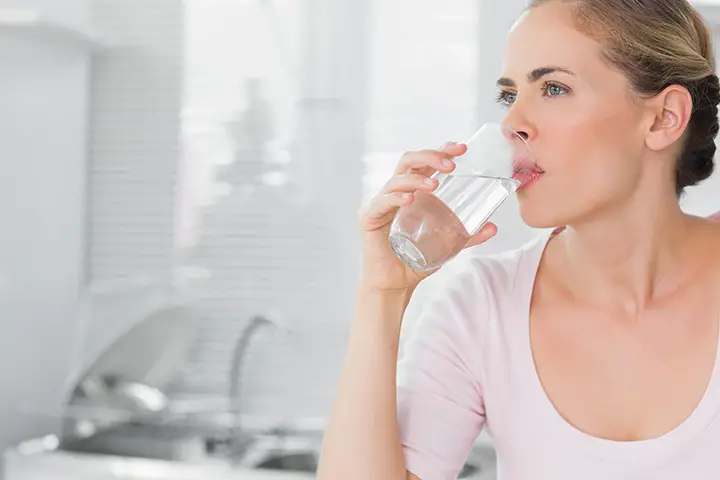 Body needs a lot of water so it can function properly. The more hydrated our body is, the better it performs. With regular water intake of at least 2 litres a day, your body is able to release toxins in a better way. Also, water keeps you strong in the gym as well to make it easy to lose belly fat. With water, your food cravings reduce and you eat lesser resulting in less calorie intake.(6)
[ Read: Beginner Exercises to Lose Belly Fat ]
Cardio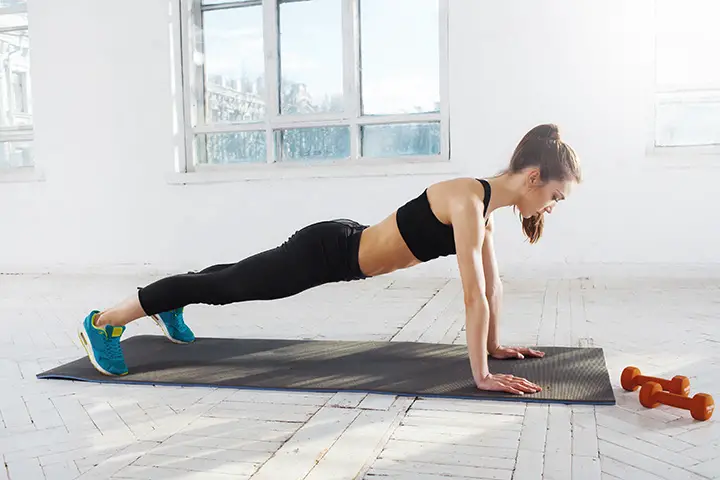 Performing regular cardio burns additional calories and aids in weight loss from belly. To become physically active, cardio is must as it instantly hits the belly fat. Take a brisk walk, do aerobics and perform household tasks to remain super active all day long. For added activity, you can wash the car or water the plants as it will help burn the calories stored in the belly.
Clean and Hygienic Diet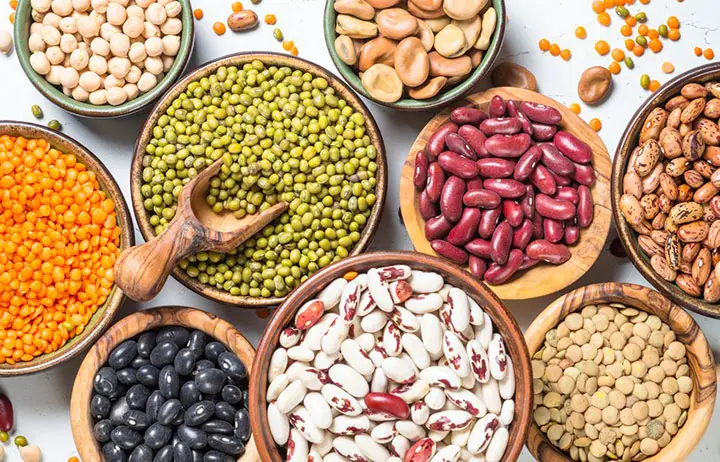 You have to avoid junk food, no matter how. Choose healthy foods like legumes, tofu, leafy greens, cereals, beans, healthy grains, and fruits. It is said that, the more color you can add in your diet, the better. By color we don't mean artificial color but colored food items like bell peppers, papaya, water melon, and berries etc.
[ Read: Best Foods to Eat to Lose Weight ]
These food items contain a lot of nutrients which prove beneficial for your body. However, make some changes in your daily diet if you are looking to lose belly fat after 40s. The purpose here is to keep lesser amount of processed food and go for healthy food choices. Other than these, you can eat lean proteins like chicken, pork, and fish etc. as they provide an extra dose of nutrients while keeping you active and energetic throughout the day.
So what's the deal? The deal is to avoid overeating and overstressing to lose belly fat after 40. And? Plan your meals beforehand, do preparation ahead as it will be easier to stick to a plan or else you will just pick anything from the fridge and gulp it. Things take time so don't panic and give your body its space to adjust to a particular routine before starting to lose weight. Wait for 3-4 weeks and you will see a significant change in your body if you are keeping up with the set routine. Good luck you gorgeous ladies!
Scientific Evidence:
You Might Also Like: