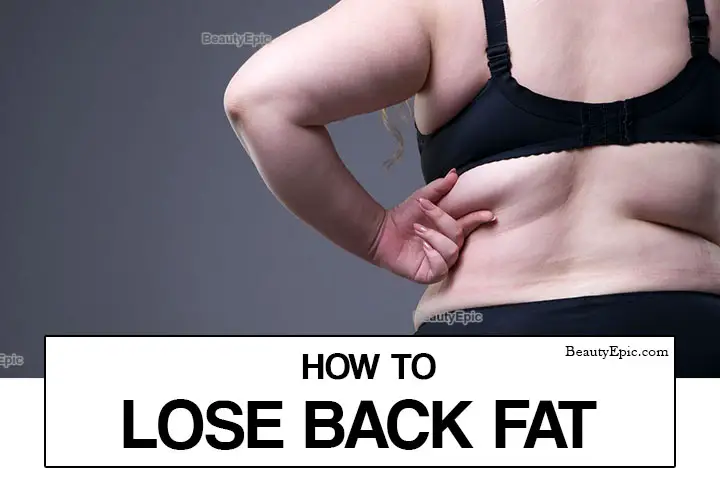 Back fat is bothering as it makes your whole appearance awkward by changing the upper, middle, and lower shape. Excess fat on your back never looks good when you wear a tank top or a swimsuit to beat the summer heat. While there are different ways to get rid of back fat, we are here to tell you the best of those.
Because it is really tough to shed that stubborn fat, a few push ups or weight lifting techniques won't do much. Back fat makes you self conscious however to feel confident you first need to know which area of your back contains fat. Once when you know, you can work on it and lose the desired fat following the below mentioned methods.
Where Is Your Back Fat?
Back fat can be in different areas like lower back, upper back, and mid back. Let us study these exact areas:
(i) Upper Back: This is the area over the back of the bra strap where excess fat looks really bad. The bulge comes out of the straps making you conscious while wearing back revealing clothes.
(ii) Mid Back: Here the fat folds near the back of your waist.
(iii) Lower Back: When you wear jeans or pants, the fat spills over the top. It looks embarrassing when you wear crop top.
To find the exact area where the fat is accumulated, stand in front of the mirror and place one mirror behind you. Stand up tall so your body stands straight and all the lines of the body look clear. This way you will be able to identify the problematic area and then act accordingly.
[ Read: Top 25 Weight Loss Friendly Foods ]
What Causes Back Fat?
Back fat can be due to several reasons including poor nutrition, lack of physical activity, medical conditions, and genetics etc. Back fat can get worsen if appropriate steps are not taken so it is important to find the root cause and act wisely. Here are the causes of back fat:
1. Lack of Workout: When the muscles are unused, back fat gathers and you get curls on the body. Lack of workout lead to loosened body and it is extremely essential to tone it up. For that, start doing some exercises and shed some weight.
2. Dietary Habits: Eating and drinking habits contribute a lot in losing or gaining weight. If you are eating too much of junk food i.e. canned food, processed items, and any type of food containing preservatives is bad for health. Foods that come from natural sources are healthy that keep you in proper shape. A diet that is high in calories, sugar and fat lead to back fat and make you gain excessive weight.
3. Poor Posture: Poor posture can lead to various health problems. Given the hectic lives and sitting for long hours looking at the computer screen poses you towards serious life risks. Back pain, neck pain, eye strain, and many other issues are prevailing due to poor posture. Back fat is also one among those as sitting in bad posture makes your spine stressful. Poor posture allows extra fat to collect in the body especially the areas where fat is already sitting.
[ Read: 10 Ways to Lose Weight at Bedtime ]
How to Lose Back Fat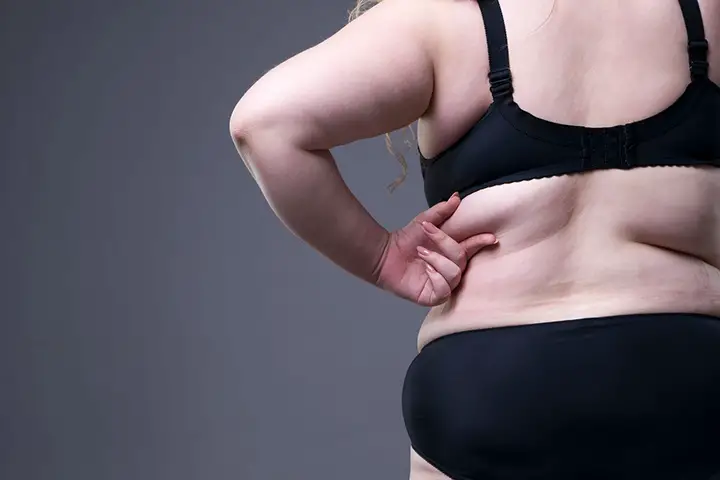 Losing back fat is of course challenging but not impossible. Making some changes in daily routine will help target the back fat and achieve the aim. A regular diet and exercise program is all you need to lose back fat. Let's see:
1. Diet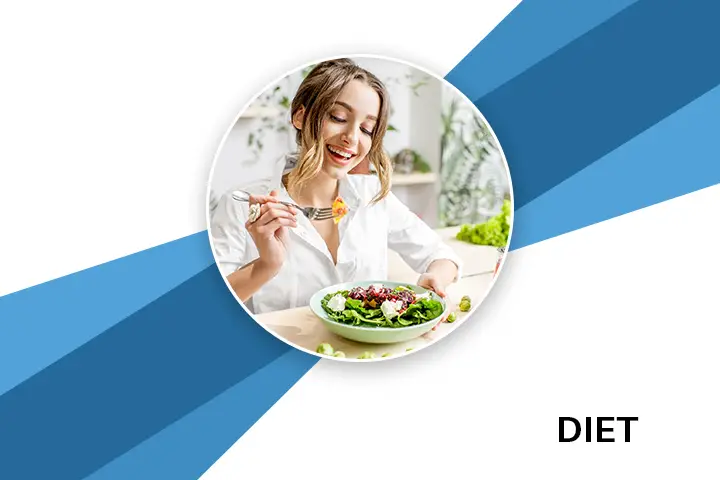 Diet plays a major role in everything which is why it is on number 1. According to the British Journal of Sports Medicine, it has been revealed that excess sugar and carbs prove to be very bad for the health.
If you are taking bad diet, nothing will work to lose back fat not even the workout. Unhealthy fats and packed food keep on making your body worse from inside and the after effects get clear when you put on back fat.
Go for healthy whole foods, proteins, vegetables, leafy greens, fruits, lots of water, and naturally sourced food items. Give up on restaurants, hotels, street side food, and packaged items if you want to lose back fat.
Instead add lean protein so that the muscle growth is enhanced and when the muscles are strong, your posture improves. Build the muscles around your torso and spine to tone your back.
[ Read: 1200 Diet Plan for Weight Loss ]
2. Exercise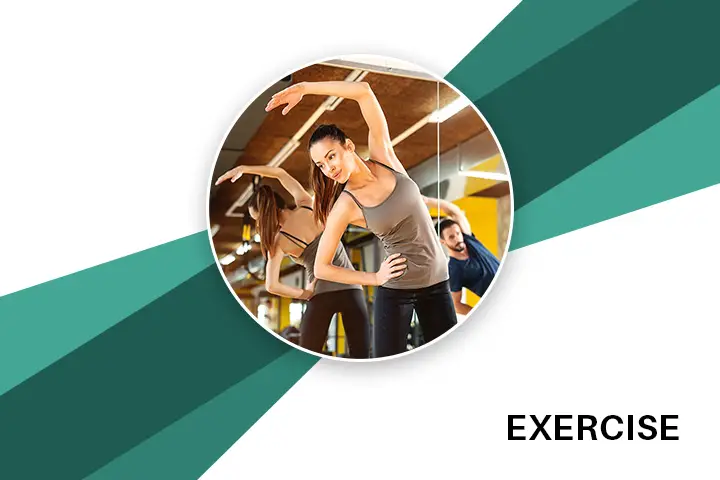 By performing exercise on daily basis on the desired areas, you can achieve great results. Depending on the back area where you hold the fat, you should try these exercises.
(i) Shoulder Strengthening Exercises: Dumbbell raise or overhead press exercise makes your shoulders strong and the area beneath the shoulders look smaller than before. To lose fat near the bra line, go for shoulder strengthening exercise.
[ Read: Best Workouts To Reduce Back Fat ]
(ii) Mid-Back Exercises: By making the muscles in the middle of your back strong and tight, your waist looks smaller. These muscles look like wings and just a simple lat pull down exercise works wonder in making the lats stronger and gifting you a toned body.
(iii) Waist Exercises: Strengthen the oblique abdominal muscles to shape the back of your waist. These muscles run along the spine and by doing side bend exercise, you can get toned back. Whether you do it with weight or without weight, the sides of your body gets strong and tapered giving a beautiful look to your waist. So now flaunt a sexy back, won't you?
[ Read: Easy Weight Loss Exercises ]
3. Cardio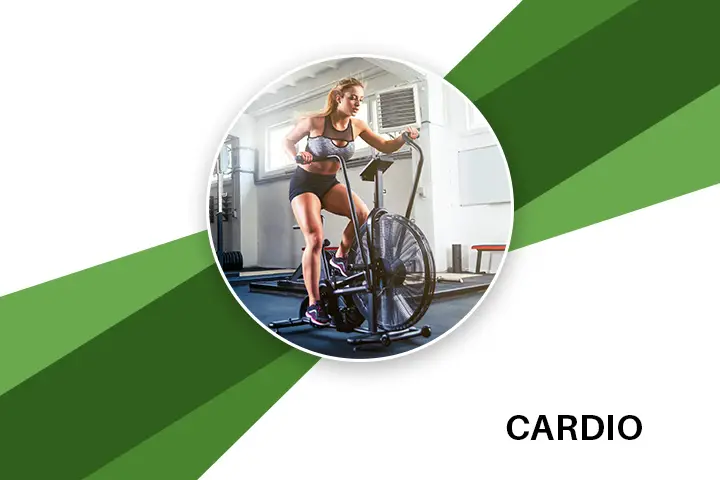 Cardio is effective to burn calories and lose fat. Just 25-30 minutes of cardio exercise every day will keep you in good shape.
All you need to do is run, walk, bike, jog, dance, and jump to lose that stubborn back fat. The agenda here is to keep going and moving because sitting makes your body gain excess weight which you don't even notice.
Once your body grasps the workout, switch between lower and higher intensity activities. It will help boost the metabolism and also keep your energy level high all day long.
[ Read: Best Fat Burning Exercises ]
4. Practice Good Posture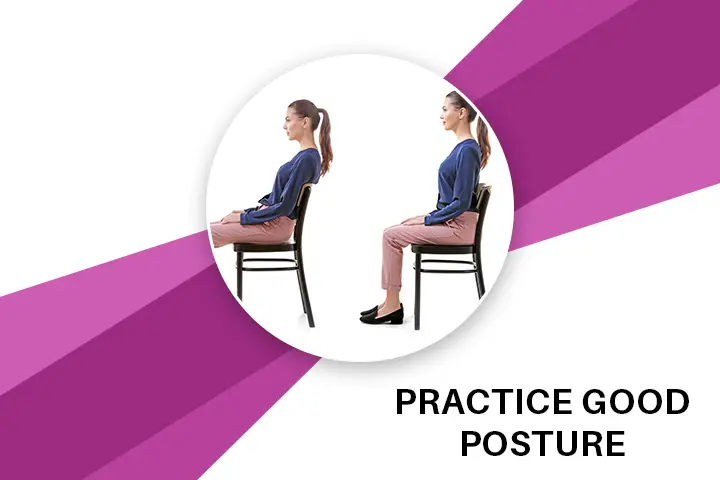 Posture is yet another thing that is a great factor in making you lose or gain back fat. Your back gets fat when you keep sitting all day long so to make the back look good, you should stand and sit in good posture.
Stand straight and avoid bending while walking and sitting. If you sit or walk with your back bend towards the front, your spine muscle also bends and the back muscles lose their strength. When the muscles lose strength, your back tends to gain excessive fat so make sure to stand and sit in the right posture.
Stand with your chin parallel with the floor and your stomach and shoulders should be in. This is the best posture to get rid of back fat. Back fat is embarrassing but with all these above mentioned tips, you can reduce fat in a week or so. Yes, it will not eliminate the entire flab but will reduce to a great extent if given a try.
To get lean and slim back, follow these methods and keep your diet good for the best. If you have any comments, let us know in the section below.
You Might Also Like: