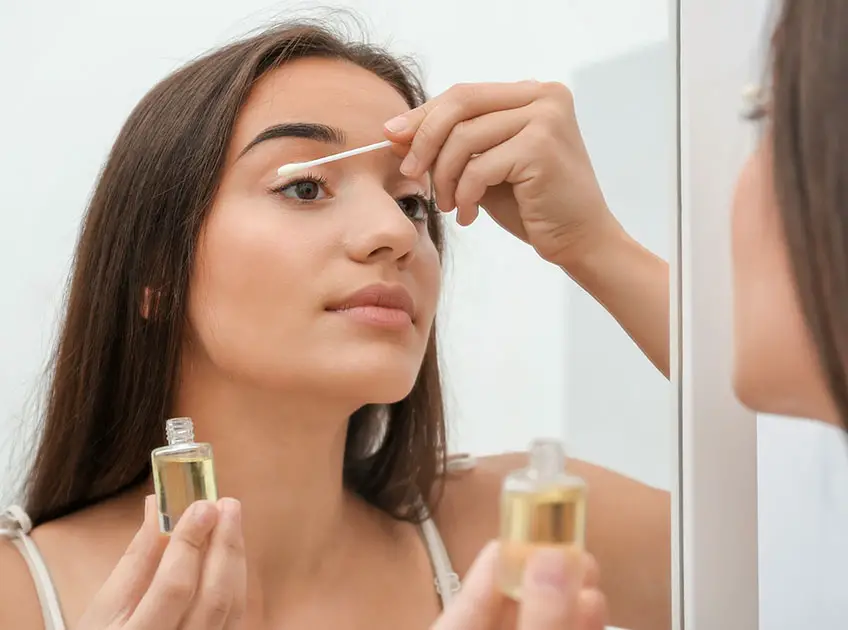 Longer eyelashes are something everyone loves and not everyone inherently has such eyelashes. This is the reason there have been false eyelashes stuck on the eyelids for a similar experience but it comes with its drawbacks. So, is it possible to grow the eyelashes? Can this be done overnight? Read on to know the answer.
Can You Grow Eyelashes Overnight?
No, it is a gradual process and no product is magical enough to provide you results overnight. So it is important to follow safer ways to enhance the eyelashes instead of falling into the trap of ads, which claim to provide overnight results.
Ways Of Growing The Eyelashes Quickly
1. Use Serums: This can be serums such as Latisse that have been approved by FDA. You cant use any serum available on the market as those can harm your eyes. It is a sensitive part and hence using the right product is crucial.
2. Applying Petroleum Jelly Every Night: This is the simplest method of growing eyelashes when used regularly. Apply a thin coat on the lashes using a cotton swab or just your clean fingers. Do this before sleeping, so that it will nourish the eyelashes overnight and help them grow.
3. Rubbing Castor and Olive oil Mixture: These oils are nourishing and can prevent the eyelashes from drying, thus stimulating growth. Avoid thicker oils like coconut oil to avoid the chances of clogging the follicles.
4. Use a Combination of oil and Egg White: This is suitable for someone who can withstand the smell of the eggs. It is rich in protein and hence stimulates eyelash hair growth.
Separate the egg white and add the same amount of olive or castor oil to it. Mix well and then apply on the lash lines rather than directly on the lashes. This can be repeated once every week to get longer lashes.
5. Stir Clear of Eyelash Curler: This title is the root cause of weakening the natural eyelashes. A few of them fall off while using the curler. So, avoid using it or be extra careful if you cant avoid it completely. While removing your eye makeup, dont rub the eyes very hard as this can also lead to eyelash fall.
[ Read: 10 Mistakes Need to Avoid While Using Eyelash Curler ]
6. Use an Eyelash Brush Every Night: You can find an eyelash brush in an eyebrow kit. Use it to regularly brush your eyelashes to stimulate blood circulation and ensure the growth of new lashes.
7. Eyelid Massage: This is a healthy habit for eyelash growth. Doing it every night for 5 minutes can provide amazing results. Simply use your fingers to gently massage the eyelids. Some oil can also be applied before massaging for a quick outcome.
Besides the tips mentioned above, you need to avoid too much eye makeup such as using eyelash extensions. Keep it natural for some time, when you are trying to grow them. It will take time but the results will be worth the wait as you no more have to rely on fake eyelashes to beautify your face. Also, make sure to have a nutrient-rich diet so the hair follicles can be nourished from within.
You Might Also Like: