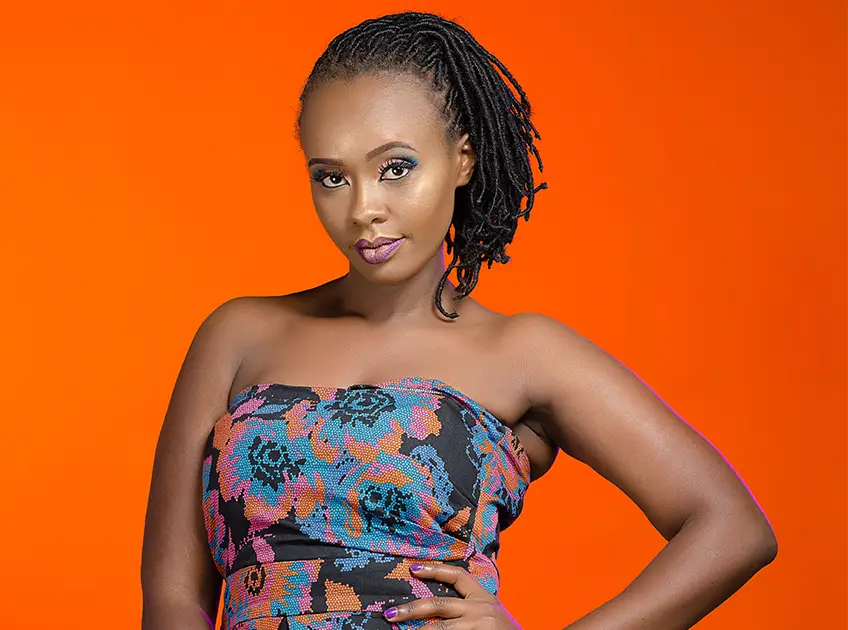 It is originally from Africa, and their hair naturally looks strong curl and some are short. Natural curly hair can generously convert with dread hairstyle, it sometimes appears casually, and some people like to make it artificially.
From ancient times this hairstyle is spread from Africa to all over the world. But mostly it is liked by all men and women who love to be pop to fashion. This article will guide you about how to start dread for short hair.
Methods For Starting Dread With Short Hair
If you want to start dreading, you are a lucky and courageous person. Because you should have patience and need persistence in your life. The truth about hair is, it can go grow half an inch per month. So for dread, surely it takes more time.
You have to wait for it and concentrate on your food style to make your hair grow faster. And for dreads, you should wait for at least one year to make this type.
Black hair is curly, wavy, and twisted, which can make it easily coiled. And also it makes it simple to create dread in short hair. Here is a list of some methods of dreads for short hair.
1. Apply Gel To Make Dreads For Short Hair
Usually, a gel is a friendly one for making hairstyles with their natural hair. That way, apply a gel and make it by rolling in the brush. It will set in your hair like a coil and entangled. This is the very simplest way of making dreads in short hair.
2. Use A Tail Comb For Dreads
The tail comb is best for all hairstyles, especially for dreads to do in short hair. After a bath, apply any gel or hair cream and make your hair curl with this rat tail comb which is easily available on market.
The cheapest one available is metals and plastics, with the help of this, curls your hair in the sharp side of the comb and pulled it. It is the easiest way of dreads for short hair.
3. Brushing Methods For Starting Dreads
Brush your hair like a small ball with the help of a dread sponge. The sponge in the brush collects the hair, make it like a small ball, and pinned it. After applying any hair cream and just hold this hair knot for at least three hours, let it dry.
After some time, you will see the hair clumped and visible dread. Maintain this hair and let it grow clumped away.
4. Twisting Procedure For Dreads To Short Hair
Similar to the sponge and brushing method of creating dread for short hair. here you have to do is, after washing your hair, split the hair with your hand in a gap of one inch. Use any hair clip or elastic band to tie all the clumped divisions.
Use a rat tail comb to twist this knot of hair, for stiffness apply hair gel or cream, and let it be for three hours. After taking it out all the clips and bands, you will get perfect dreads. You don't need long hair for this dread and you can try it with short hair.
5. Dread Sponge Method For Starting Dread For Short Hair
This particular dread sponge is exactly made for the perfect method to staring dread. This is the very easiest and coolest one for beginners. When you compare it with the bristle brush method, it is simple and better.
If you are aiming for Bantu knots, this dread sponge is present in your hairdressing kit.
6. Use Dread Loc Cream To Start Dread With Short Hair
It is a successful method of making dreads in short hair. When you are going to start dread, apply this dread loc cream to your hair with a knot tightly. Before applying this cream, make your hair divided with a gap of one inch.
Make a knot in your hair, after applying this dread loc cream allow to dry with it. But you have to be very conscious about the quality of the cream because it could create a mess with your hair. You will see the perfect bright coiled hair in perfect shape.
7. Simple Palm Roll To Start Dread With Short Hair
This is a simple technique and everyone who had short hair will follow this method. For the palm rolling method, the hair was rolled in between the two palms until the root get coiled. Repeat these methods all around your hair to make a lock with perfect gaps.
How To Maintain This Dread For A Long Time
Beginners, if they want to maintain the dreads, they have to follow some important aspects for healthy and fashioned locs.
First, have to concentrate on nutritious food like meat, vegetable, dry fruits and nuts, seafood, etc., which are essential for the body as well as hair growth. Because dreads and locs needs hair strength, which must be gained from healthy food.
Secondly is the cleanliness of your hair. Need to use a good shampoo, use proper cream and gel to set your coil, and hair wash is necessary to prevent hair fall.
Let cover the dreads hair at night time, because it should not be messy. For new growth of hair do some clockwise rubbing on top of the weakened haircut.
Image Credit: pexels
You Might Also Like: