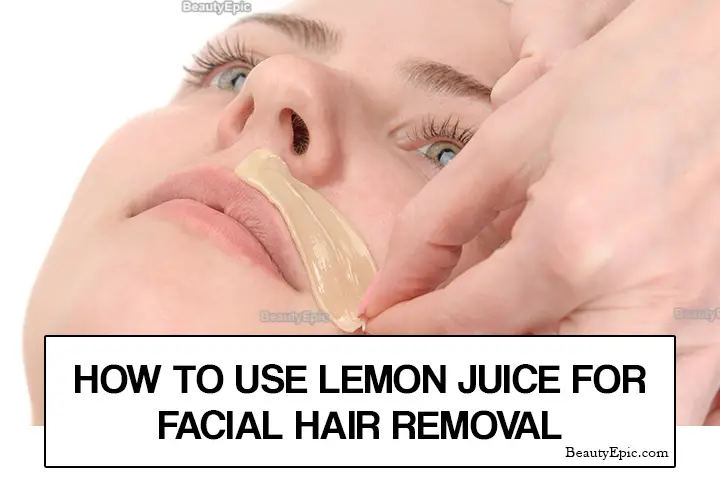 Presence of facial hair can be such a huge embarrassment especially for women out there. Desire to remove facial hair has increased and people are looking for all means possible to have it successful. Out there, you will come across many types of treatments to do this but not all are such effective. There are those with more side effects after use and others don't have. For those who have for long been disturbed with this, you need to worry less as there are a lot of methods to handle the problem at large. Herein are two effective methods for facial hair removal you need to know.
Lemon Juice and Honey for Hair Removal
Lemon juice has been proved to help greatly in not only cleansing and exfoliating our skin but also bleaching hair. Honey has not been left behind in this case as it is useful in moisturizing the skin and softening the hair making it easy to be pulled off the skin.
Things You'll Need:
Like any other project, there are essentials you should have in place to prepare this remedy. These are;
A washcloth,
lukewarm water,
4 tablespoons of honey, and also
1 tablespoon lemon juice.
How to Prepare it:
All you need is to come up with a mixture of lemon juice and honey in a cup.
After you have mixed well the ingredients, it would have been ready for use.
Apply your paste on the face and let it stay for about 15 minutes. Once the time is over, remove it using your washcloth dipped in lukewarm water.
How it Removes Your Hair: This is actually among the proved facial hair removal treatments out there. A mixture of these ingredients form a kind of wax that is applied on the face and it will thereafter come out with this hair at the time it is washed.
When to Apply: To achieve results, this should be applied twice on a weekly basis until results are achieved.
[ Read: How to Use Turmeric for Facial Hair Removal ]
Sugar and Lemon Juice for Facial Hair Removal
A mixture of lemon juice and sugar greatly helps exfoliate the skin to get off accumulated dead skin and also unwanted hair. Lemon juice helps to bleach the skin naturally and the remaining hair is usually fine.
Things You'll Need:
To prepare this remedy, you only require
1/4 cup water,
1 cup sugar, and
1/4 cup lemon juice.
How to Prepare it:
Stir the ingredients constantly in a boil. Make temperature adjustments as required and continue to stir your mixture until it turns amber color or rich brown.
Pour the results into a freezer-quality plastic container.
The container should be run under hot tap water and follow by drying it before you can use it.
After cooling down to room temperatures, place a lid on the container with your results.
How it Removes Your Hair: This method is a similar one to waxing. A more gentle mixture of the ingredients is applied on the face to remove unwanted hair.
When to Apply: You should ensure to use it like two-three times per week until you achieve results.
There are many methods out there for this problem, but then, you need to check up on the one that will work best for you.
You Might Also Like: