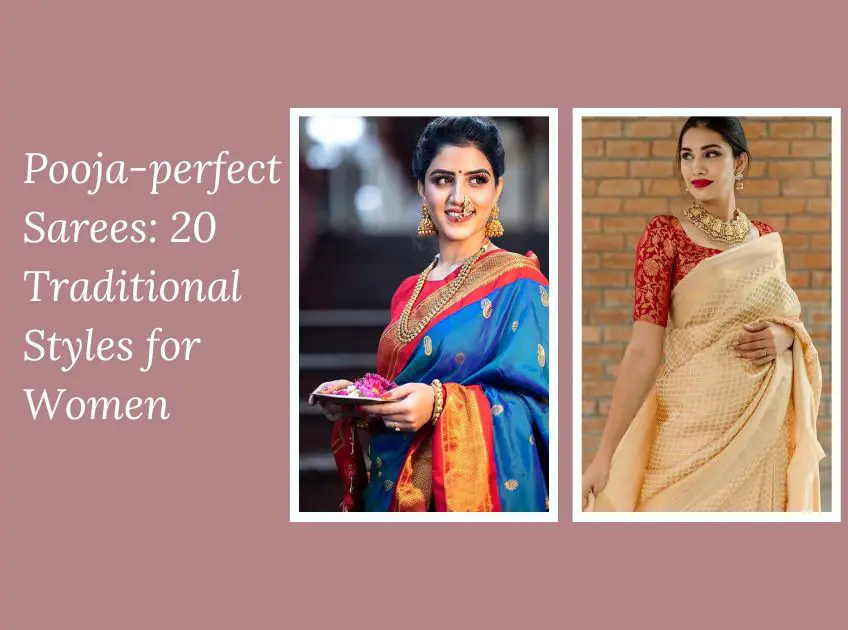 Sarees hold a profound place in Indian culture, symbolizing grace and tradition. During religious ceremonies and poojas, sarees take on a deeper significance, representing devotion, purity, and cultural heritage. These carefully selected garments align with the solemnity and spirituality of the occasion, embodying a sense of reverence and tradition.
Pooja-perfect Sarees: 20 Traditional Styles for Women
1. Bengali Saree Durga Pooja Hand Printed Kasavu Kerala Cotton Saree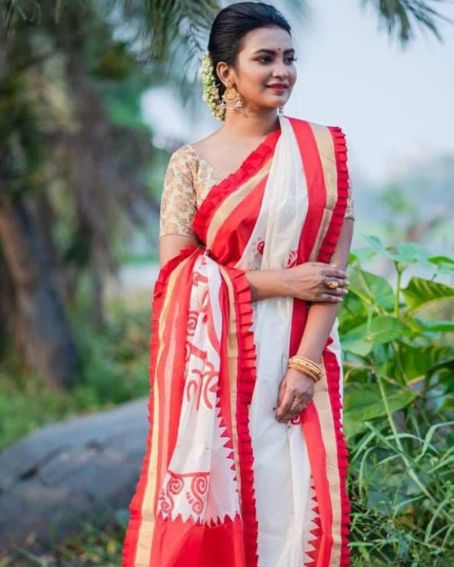 This hand-printed Kasavu Kerala Cotton Saree pays homage to Bengali traditions and is perfect for young girls and women during Durga Pooja with its intricate motifs and pristine white fabric.
2. Red Saree For Durga Pooja With Blouse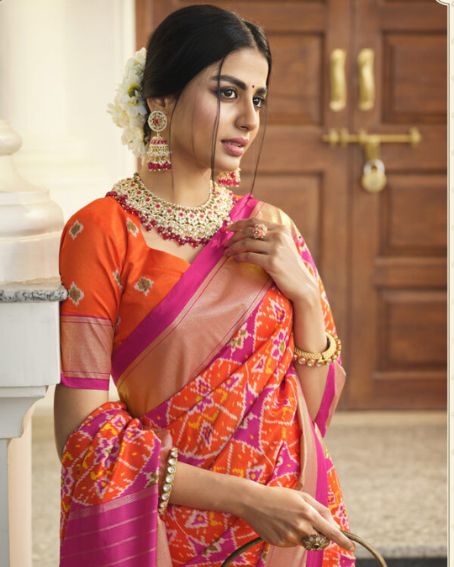 The vibrant red saree, adorned with a matching blouse, is a classic choice for Durga Pooja, symbolizing devotion and energy, and is favored by both young girls and women.
3. Parrot Green Zari Work Banarasi Saree For Pooja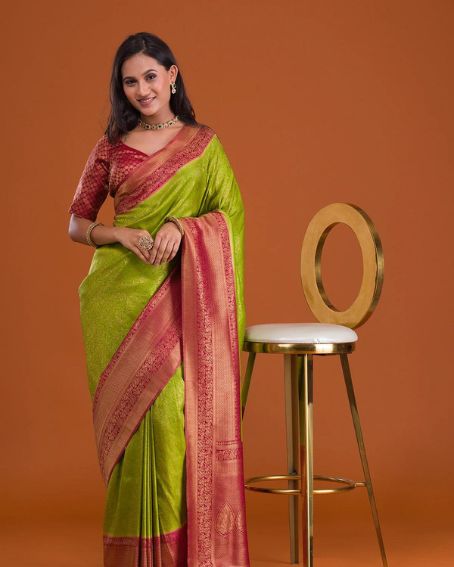 The parrot green Banarasi saree with exquisite zari work radiates elegance and grace, making it an ideal choice for sacred rituals among young girls and women alike.
4. Grand Golden Banarasi Saree For Pooja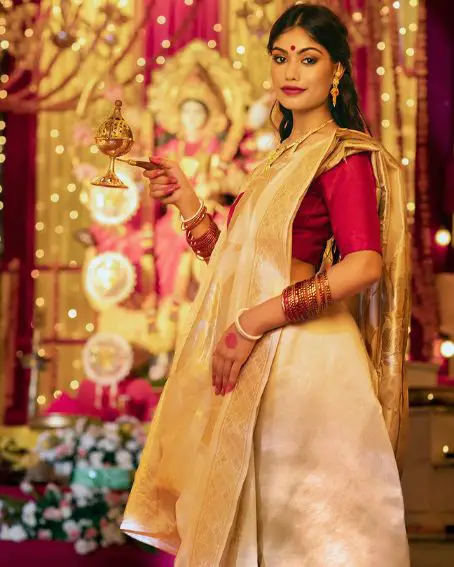 This opulent golden Banarasi saree exudes grandeur, perfectly suited for auspicious occasions and poojas, favored by both young girls and women.
5. Blue Fancy Pattu Saree For Pooja With Pink Color Blouse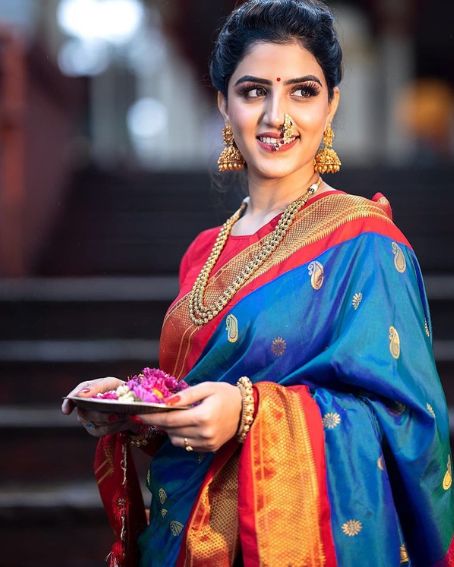 This blue Pattu saree, paired with a pink blouse, combines rich colors and traditional craftsmanship, making it a striking choice for poojas, embraced by young girls and women alike.
6. Durga Puja Special Red And White Designer Saree For Women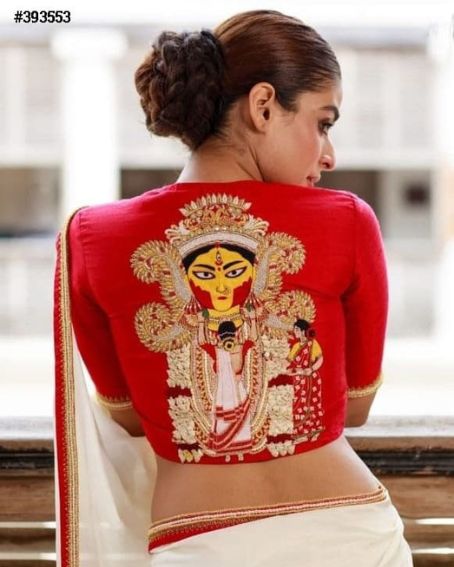 The red and white designer saree, dedicated to Durga Puja, exudes purity and devotion, capturing the essence of the festival and adored by both young girls and women.
7. Women's Silk Blend White Woven Designer Saree For Pooja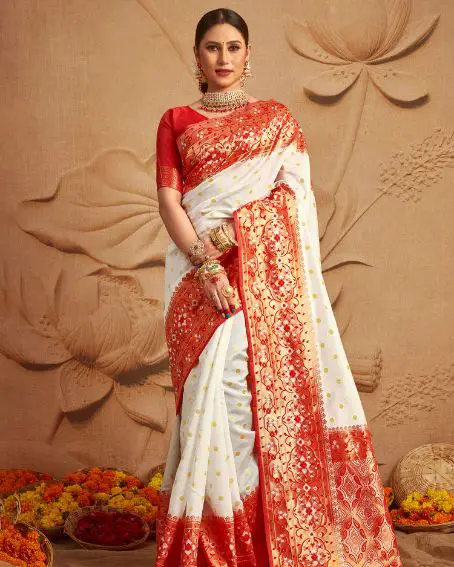 This white woven designer saree, crafted from a silk blend, offers a sophisticated and pristine look for sacred rituals, cherished by young girls and women.
8. Woven Banarasi Jacquard Saree For Pooja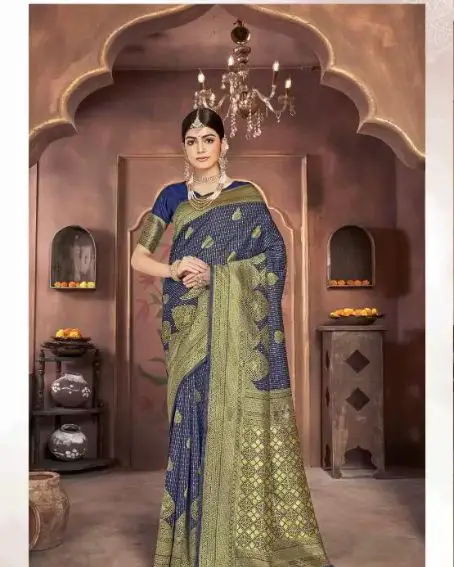 The Banarasi Jacquard saree with intricate weaving is a timeless choice for poojas, symbolizing tradition and heritage, favored by both young girls and women.
9. Durga Puja Special Zari Work Georgette Red Designer Saree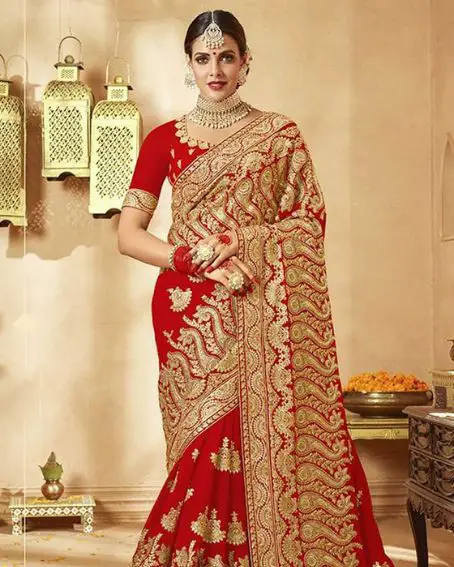 The georgette red saree with intricate zari work is a testament to elegance and grandeur, making it ideal for Durga Puja celebrations among young girls and women.
10. Lichi Silk Weaving Work With Gold Zari Waving Saree For Pooja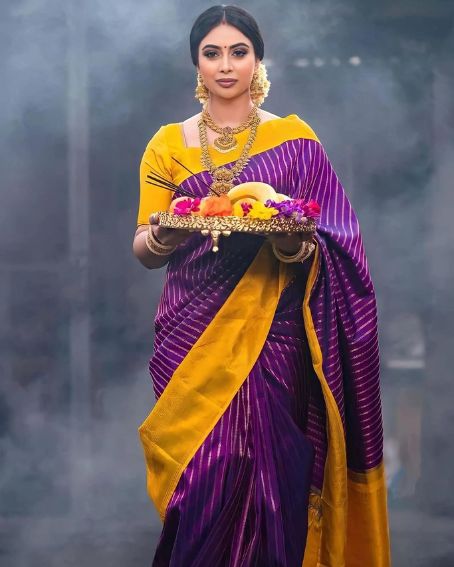 The lichi silk saree, adorned with gold zari weaving, is a masterpiece of craftsmanship, reflecting devotion and artistry, suitable for both young girls and women.
11. Beige Traditional Saree For Pooja With Red Benarasi Blouse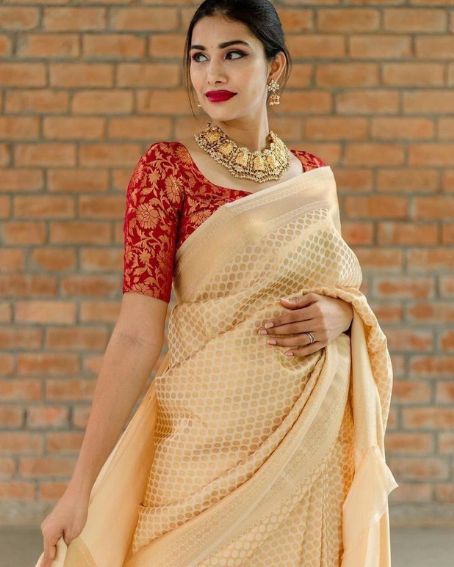 The beige traditional saree, paired with a red Benarasi blouse, strikes a perfect balance between simplicity and grandeur for poojas, appreciated by both young girls and women.
12. Bandhej On Chiffon Saree Is Ideal For All Festivities And Pooja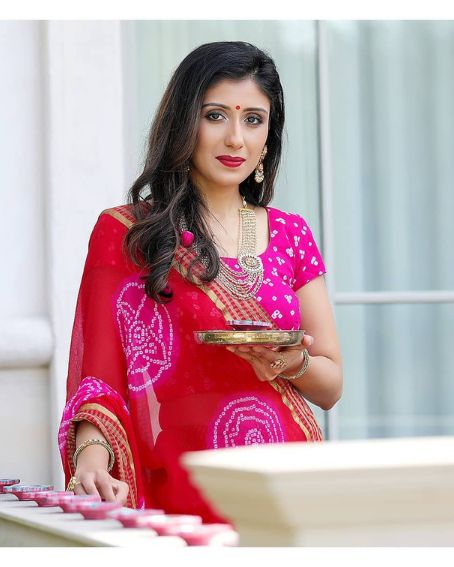 The vibrant Bandhej pattern on chiffon makes this saree an ideal choice for festive occasions and sacred rituals, embraced by both young girls and women.
13. Pooja And Festive Ready With Our New Embraces Saree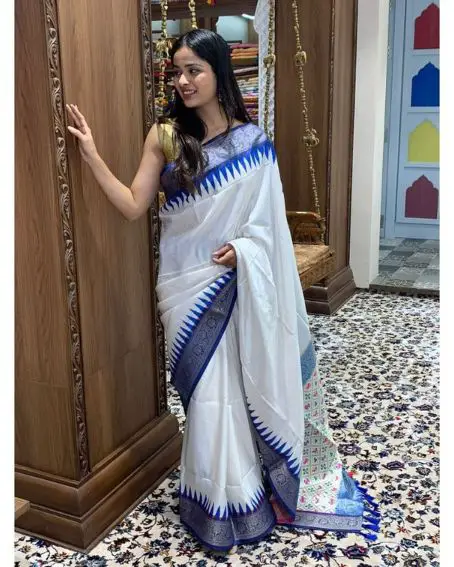 This saree is a versatile and elegant choice for both poojas and festive celebrations, combining tradition with contemporary style, suitable for both young girls and women.
14. Soft Pure Cotton Traditional Handloom Cotton Paithani Saree For Pooja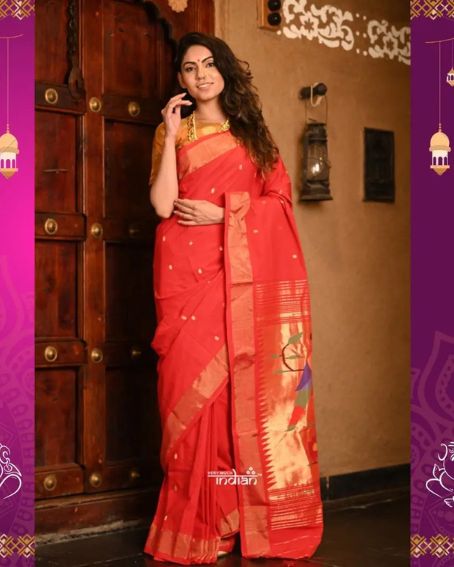 The soft pure cotton handloom Paithani saree embodies tradition and craftsmanship, offering comfort and elegance for poojas, cherished by both young girls and women.
15. Traditional Banarasi Printed Saree For Pooja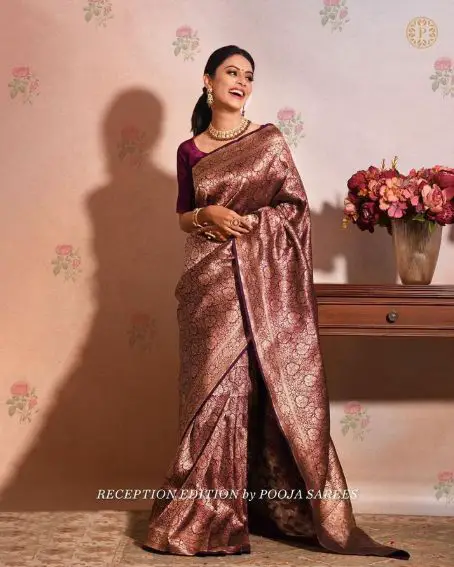 This Banarasi printed saree is steeped in tradition, making it a timeless choice for women during sacred rituals, including both young girls and women.
16. Green All Over Designer Saree For Navratri Pooja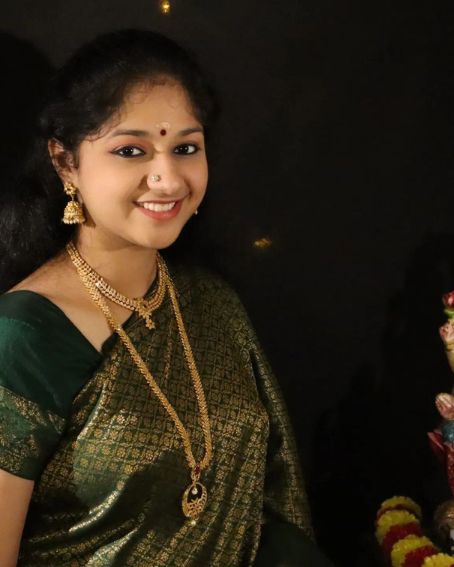 The green saree with intricate designs is perfect for Navaratri Pooja, symbolizing renewal and devotion during this auspicious festival, and is favored by both young girls and women.
17. Yellow Traditional Nauvari Saree For Pooja In Marathi Style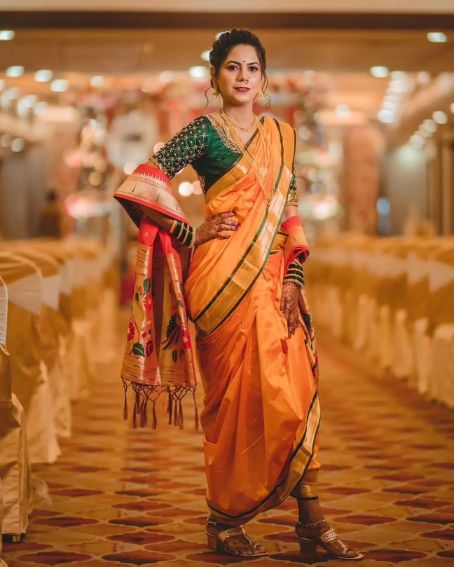 The yellow Navari saree, styled in the Marathi tradition, reflects cultural heritage and is ideal for sacred Marathi-style poojas, worn by both young girls and women.
18. Sky Blue Sweetheart Blouse With Work For Pooja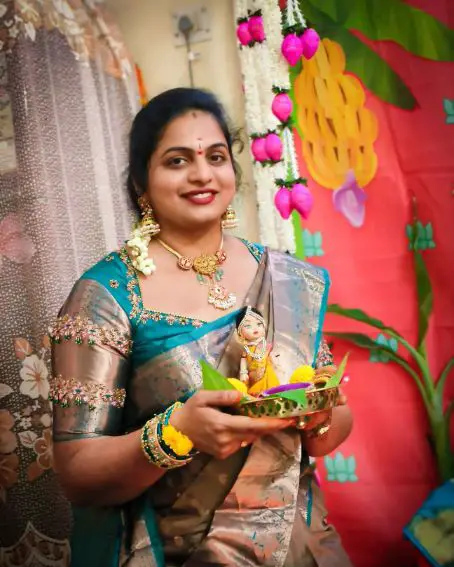 The sky blue saree with a sweetheart blouse, adorned with intricate work, is a delicate and elegant choice for women during poojas, including both young girls and women.
19. Navy Blue Designer Fancy Saree For Navratri Pooja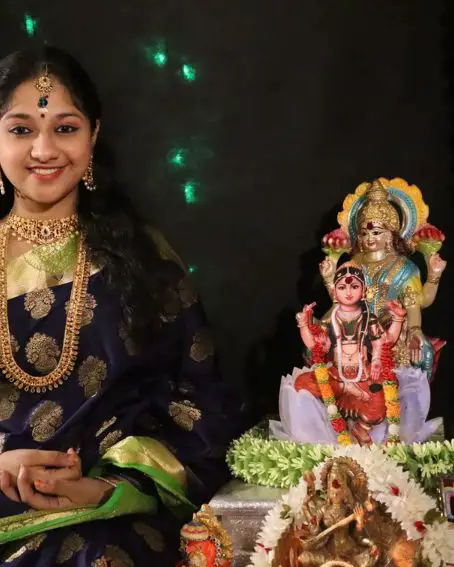 The navy blue designer saree, suited for Navaratri Pooja, combines sophistication and style, making it a splendid choice for the occasion, favored by both young girls and women.
20. Purple Pooja Soft Lichi Silk Saree With Weaving Blouse Piece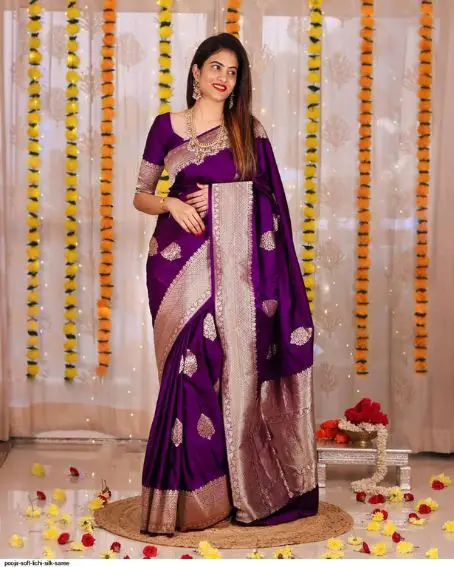 This exquisite purple lichi silk saree with a weaving jacquard blouse piece is a favorite choice among women and young girls for sacred poojas, embodying grace and sophistication.
What Type Of Sarees Are Appropriate For Women To Wear At Poojas?
Women can wear a variety of sarees at poojas, but it's important to choose ones that are culturally and traditionally suitable for the occasion. Some common options include:
Silk Sarees: Silk sarees like Kanjivaram, Banarasi, or Mysore silk sarees are considered highly appropriate for religious ceremonies and poojas due to their rich and auspicious appearance.
Cotton Sarees: Cotton sarees, particularly in white or off-white colors, are also a good choice for poojas as they symbolize purity and simplicity.
Traditional Regional Sarees: Depending on the region and culture, women may opt for traditional regional sarees like Paithani, Bandhani, or Pochampally sarees for poojas.
Plain or Solid-Colored Sarees: Plain sarees in solid colors like red, yellow, or green are commonly worn during religious ceremonies as they are vibrant and symbolize devotion.
Sarees with Religious Motifs: Sarees featuring religious motifs, such as images of deities or sacred symbols, can be particularly suitable for poojas.
Avoiding Dark Colors: It's generally recommended to avoid wearing dark or black sarees, as these colors are often associated with mourning and may not be considered appropriate for a joyous and spiritual event like a pooja.
Conclusion
Sarees have a sacred role in poojas, embodying devotion, tradition, and cultural heritage. These carefully selected garments, with their colors and designs, signify purity and reverence. Whether worn by women or young girls, pooja sarees enhance the spiritual journey and add elegance to these sacred rituals, weaving tradition, grace, and devotion into the rich fabric of Indian culture and spirituality.