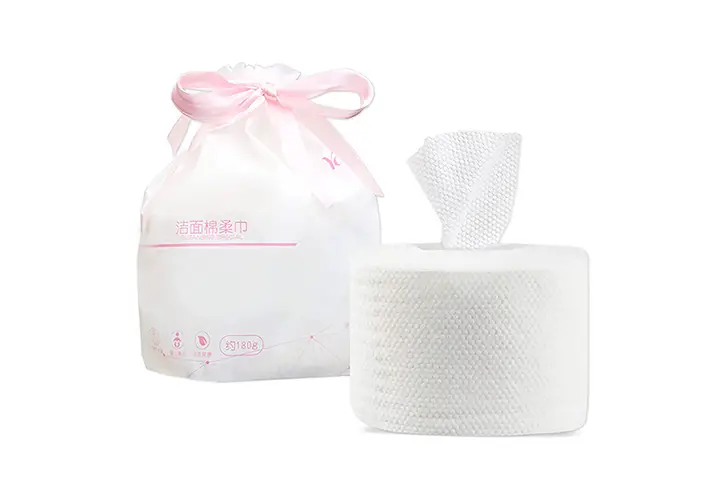 Varna cotton wipes help to eliminate dirt, impurities and makeup without irritation. These wipes effectively clean all the daily build up on your face.
They mainly help to break out all the give dirt and oil to give you a clean and visible radiant skin.
Design of these wipes is convenient and easy to carry and hang. These are thicker than the regular towels which are available in the market.
VANRA 100% Cotton Disposable Facial Cleansing Wipes
How it Works:
These luxurious face wipes are made of cotton, non-woven fabric.
These ultra soft cloth and lint free cleansing towelettes work gently on the face and quickly take out all the debris developed on the skin.
Skin friendly wipes are made of 100% natural non woven cotton.
These high tensile strength and tear resistance wipes help you to clean the kitchen.
Pros:
Can be used as wet and dry.
Suitable for all skin types.
Skin friendly.
They will not leave any oily residue.
Certified by CE,SGS.
Cons:
Takes time to remove the stubborn makeup.
Rating: 4.1 out of 5
The lint free technology of this product helps to remove all the debris falling on your skin. Makes your skin softly by working gently on your skin.
Frequently Asked Questions (FAQ's)
Q. Are these wipes flushable?
Ans: No they are not flushable.
Q. Can we use this wipe after washing our face?
Ans: Yes of course you wipe your face.
Alternate Products:
You Might Also Like: