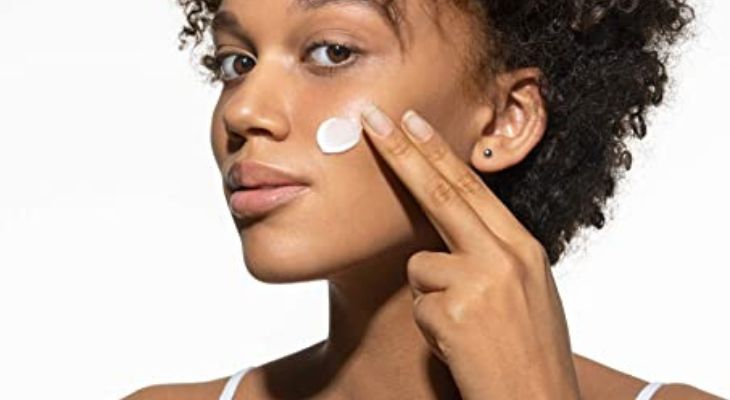 Drunk Elephant is one of the best-selling cosmetic brands among high-end consumers. Since every product is made with quality ingredients and gives stunning results, they are worth the price.
However, there are budget consumers as well who cannot afford such high-rated Drunk Elephant products. Fortunately for them, we have Drunk Elephant alterniatives that can help give almost the same result at a lower price.
In this article, we are talking about Drunk Elephant Peptide Cream, which delivers plumper, brighter, and more hydrated skin. However, it is hefty for a moisturizer.
If you are looking forward to it but can't afford it, fret not, as we have the best Drunk Elephant Protini alterniatives that'll save you money without compromising your skin.
Before checking them, let's understand the major ingredients and features of Drunk Elephant Peptide Cream that make it so popular and high in demand.
Drunk Elephant Peptide Cream Alterniatives

The focus of Drunk Elephant is always to create skin-friendly products, and Drunk Elephant Peptide Cream holds to it. Infusion of ingredients that keep skin healthy and hydrated and excluding harmful, irritating, or toxic ingredients, this product works amazingly in creating wonders for the skin.
The major ingredients of Drunk Elephant Peptide Cream include anti-aging ingredients like growth factors, peptides, amino acids, and more. It helps to strengthen the skin's barrier and helps to reduce wrinkles and fine lines.
The major features of Drunk Elephant Peptide Cream include the following:
Complex: Signal Peptide- This Peptide cream features nine peptides that help to moisturize the skin and make it plump and firmer. Moreover, it fights off free radicals, making skin free of fine lines and wrinkles. Besides promoting collagen production, it also speeds up healing and fights UV damage.
Cell Extract: Pygmy Waterlily Stem- It consists of antioxidants to replenish the skin
Ferment Extract: Soybean Folic Acid- It helps repair the skin, especially after sun damage.
Acetyl Glutamine- It helps soothe irritation and strengthen the skin's barrier.
Pros
Suitable for all skin types- normal to oily
It is a lightweight protini cream
Imparts multiple benefits to the skin
Cons
5 Drunk Elephant Peptide Cream Alternatives
1. The Inkey List Peptide Moisturizer

It is inexpensive and almost similar to Drunk Elephant Peptide Cream (if not 100%). It is majorly because the texture and formulation of these two products are the same.
The ultra-light formula absorbs quickly
Ultra-nourishing without being heavy for oily skin
Focuses on diminishing fine lines and wrinkles while plumping skin and balancing the skin
Consists of a 1% hydrating peptide solution that plumps skin with hydration, repairs damage and stimulates natural collagen production.
Has a patented ingredient, 2% Royal Epigen P5™ that hydrates the skin
Also has shea butter that provides deep nourishment and moisturization.
2. ACURE Radically Rejuvenating Whipped Night Cream

Providing anti-aging benefits to the skin, ACURE Radically Rejuvenating Whipped Night Cream is one of the closest alterniatives to Drunk Elephant Peptide Cream. It features multi peptides, ferulic acid, and Vitamin C that support skin's health.
Infused with ingredients like peptides, Ferulic acid, vitamin c, salicylic acid, lactic acid, and turmeric
Works as an antioxidant fades hyperpigmentation, stimulate collagen production, and diminish fine lines and wrinkles
Consists of plant-based peptides that stimulate collagen, visibly plump and brighten skin
Also has AHA and BHA that exfoliates dead skin cells and unclog pores, respectively
Helps to instantly brighten skin and fade dark marks and acne scars due to turmeric
3. derma e Advanced Peptide & Collagen Moisturizer

It is another close similar to Drunk Elephant Peptide Cream, packed with powerful peptides, antioxidants, and other nutrients to nourish the skin. The collagen and peptide complex works wonderfully in nourishing skin.
Stimulates natural collagen production to plump the skin and brighten skin tone
Smooths skin texture to help diminish the look of fine lines and wrinkles
Helps to fight off environmental damage and makes fine lines and wrinkles less noticeable
Exfoliates, brightens, and moisturizes skin with Vitamin A, C, and E
[ Read: The 5 Best Vitamins for Healthy Skin ]
4. Naturium Multi-Peptide Moisturizer

Enriched with Plus Ethylated Vitamin C and Panthenol, it is hydrating and smoothing skincare product from Naturium. The multi-peptide blend and Dunaliella Salina Extract work together to nourish the skin.
Offers lightweight hydration, making it suitable for combination, oily and acne-prone skin
Moisturizes, plumps, smoothens, and brightens skin
Restores moisture to the skin, diminish fine lines and wrinkles, visibly plump and brighten skin
Neutralizes free radicals to prevent skin damage from pollution, UV rays, and stress
Other major ingredients include 3-O-Ethyl Ascorbic Acid, panthenol, and niacinamide.
[ Read: Naturium Niacinamide Gel Cream Review ]
5. Paula's Choice SKIN RECOVERY Replenishing Facial Moisturizer Cream

Infused with Hyaluronic Acid, this facial moisturizing cream from Paula's Choice could be a good alternative to Drunk Elephant Peptide Cream. It is sensitive skin prone to Rosacea and eczema.
Contains a blend of eight superfoods and antioxidants to nourish and plump sk0in
Help to fight free radical damage
Ultra-light texture; therefore, ideal for acne-prone, oily, and combination skin
Best products to repair skin overnight, making it plumper, brighter and hydrated
You Might Also Like: