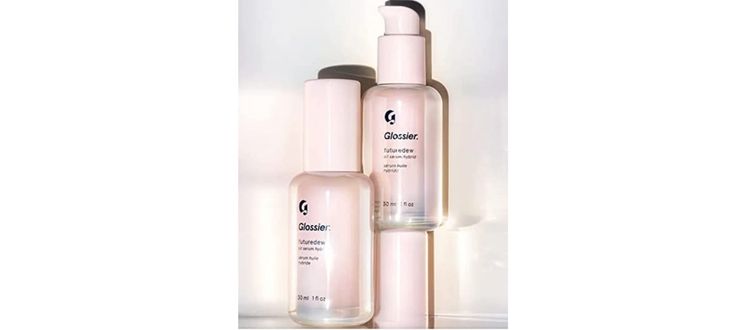 Out of multiple skincare brands, Glossier has made a prestigious place in the makeup industry as it features some amazing products in its stock. Glossier Futuredew is one such product that helps to make the skin look healthy, supple, and glowing.
However, since Glossier Futuredew comes with a hefty price tag, it is not easy for all to afford it. Luckily, there are many products or alternatives for Glossier Futuredew that deliver similar results and are available at a lesser price. Even though using Glossier Futuredew will give excellent results, the Glossier Futuredew alternatives are also amazing when it comes to results. At the same time, they are less expensive and easy to afford.
If you are looking for some great alternatives for Glossier Futuredew, you have landed on the right page. Here, we have listed the best Glossier Futuredew alternatives that will help you achieve that typical dewy finish that none of the other skincare products will deliver.
Before checking them, let's find out the reason behind Glossier Futuredew's popularity and effectiveness.
5 Best Similar Glossier Futuredew Products
1. Versed Sunday Morning Antioxidant Oil-Serum
Delivers goodness of both- facial serum and antioxidants to nourish the skin deeply.
Different oils combine to support a moisturized complexion. Additionally, it consists of vitamins, hydration, and plant extracts to soothe and replenish the skin.
Active ingredients are tea seed oil, jojoba oil, chamomile extract, niacinamide, hippophae rhamnoides extract, turmeric root extract, and moringa oleifera seed oil that combines to moisturize, hydrate, and deeply nourish the skin. Moreover, they are loaded with antioxidants and anti-inflammatory properties to protect the skin from free radical damage and signs of aging.
2. Flower Beauty Supernova Celestial Skin Elixir
Formulated to hydrate, prime, and smooth the skin to give a radiant and glowing complexion.
The presence of six different types of oils and the gel-to-oil formula helps to nourish the skin deeply and provide an even base to distribute the pearlized pigments.
Active ingredients in the product are jojoba oil, tea seed oil, squalane, kukui nut oil, sunflower oil, moringa seed oil, and turmeric root extract. Each of these ingredients helps to replenish the minerals and vitamins in the skin, nourishing it deeply and reducing clogged pores and breakouts.
3. The Ordinary 100% Plant-Derived Squalane
Consists of active ingredients like olives, sugarcane, amaranth seed, wheat germ, rice bran, and shark liver oil.
Consistency is almost similar to that of human skin's natural oils that provide instant hydration to the skin.
It is ultra-light and non-greasy, giving a glow instantly.
Suitable for all skin types.
4. Pacifica Beauty, Glow Baby Booster Serum For Face
It is a concentrated bioactive serum that improves the brightness and texture of the skin and deeply moisturizes it to revive dull skin.
Formulated for all skin types and can be used before applying makeup.
Consists of ingredients that deliver essential vitamins and minerals to the skin along with antioxidants to fight off the signs of aging.
5. Illuminating Rose Gold Facial Serum Elixir
Leaves skin dewy and refreshed, never oily or greasy.
Brings a soft dewy glow on your make-up-free days or as a primer to add a subtle highlight.
Active ingredients are Hyaluronic Acid and Aloe vera, which are known to hydrate and nourish the skin deeply.
Glossier Futuredew Review – Pros & Cons
Glossier Futuredew is all about radiance and dewiness. It is a water-in-oil emulsion that gets absorbed in the skin instantly without interfering with the makeup, leaving the skin feeling beautiful, fresh, and dewy.
One thing that makes Glossier Futuredew superb is its effectiveness lasts for more than 12 hours. It brightens the skin and ensures delivering a glossy and gleaming finish to the face. Apart from brightening, Glossier Futuredew also moisturizes the skin and nourishes it deeply.
You need to apply this serum hybrid after applying your daily moisturizer and sunscreen. Therefore, you have to stick to your normal skincare regimen and include it additionally to bring an additional glow to your face.
The major and active ingredients of Glossier Futuredew include the following-
Glycerin– It is the most common skincare ingredient that moisturizes the skin naturally, leaving it soft and supple.
Sugarcane Squalane– It is a saturated hydrocarbon that nourishes the skin deeply and keeps it moisturized.
Jojoba Seed Oil, grape seed oil, rosehip oil, and primrose oil- All these oils possess skin-hydrating and softening properties. Grape seed oil and rosehip oil also has anti-inflammatory properties and are natural antioxidants.
These oils are suitable for acne-prone and sensitive skin. They help to restore elasticity to make skin more youthful and charming.
Sodium Hyaluronate– It is an excellent humectant that draws moisture from the air to hydrate the skin.
Evodia rutaecarpa Extract– increases the brightness of the skin.
Mica– It is a light-reflecting material that gives skin shine and shimmer immediately.
Apart from these active ingredients, Glossier Futuredew also consists of rosemary essential oil that imparts a soothing herbal fragrance to this product.
Pros
Cruelty-free and vegan.
Consists of herbal ingredients that are skin-loving and nourish the skin deeply.
Makes the skin glow and delivers the desired sheen to it.
Cons
Glossier Futuredew comes with a hefty price tag that everyone cannot afford it.
If you are looking for Glossier Futuredew alternatives, as it is expensive, you can choose any of these facial serums or oils that we have listed. All of them are excellent and feel lighter on the skin. Check them out!