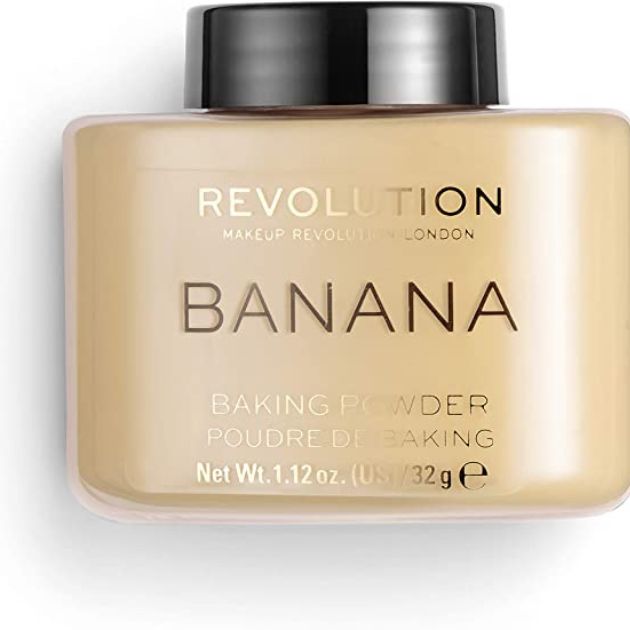 Makeup Revolution created quite a stir among makeup enthusiasts with the launch of its variety of beauty products and cosmetics. While we all look for high-grade makeup products that fit into our beauty budget, Makeup Revolution has made it possible in many ways.
From the quality of makeup products to the price, everything is great about Makeup Revolution, making it one of the most sought-after brands of the time, which is easily affordable by all. You can find a number of makeup products in Makeup Revolution- from concealer and foundations, primers and powders, to lipsticks and pellets. The best thing is all these products are of great quality and available at an inexpensive price range.
Looking closely and using them, we found that Makeup Revolution has many alterniatives as well. Results that you get from luxurious and high-end makeup brands can be attained from Makeup Revolution as well. Therefore, we have hand-picked some trusted, and best Makeup Revolution alterniatives list so that you can enjoy the feel of luxurious makeup while staying within your beauty budget.
Makeup Revolution
Before checking them, let's find out what makes Makeup Revolution so popular and how this brand is matching its pace with luxurious brands.

Makeup Revolution Beauty Products
Makeup Revolution, aka MUR, is a UK-based cosmetic brand that makes affordable and high-quality makeup products, which often turns out to be a alterniatives of some high-street brands. Makeup Revolution covers some luxurious brands like Urban Decay, Kat Von, and a lot more that are out of range for many.
You can find concealer, bronzers, foundations, lipsticks, lip glosses, and whatnot from Makeup Revolution. Often their products come with an 'inspired' tag; they seem promising alternatives to expensive brands. Additionally, every product is cruelty-free and vegan, making it more appealing.
While many beauty brands hide the fact that they manufacture 'inspired' products or alterniatives, Makeup Revolution shows pride in doing so. According to them, 'alterniatives are a recognized and celebrated part of the fashion and beauty industry, and consumers love them." Since their products come at a good bargain price, they are worth trying and giving a chance.
For every makeup junkie who loves spending hours before the mirror but can't spend too much on costly makeup products, Makeup Revolution is the right choice. We have listed the best offerings from this brand that you will surely love.
Pros
Made with skin-loving ingredients.
Suitable for all skin types.
Deliver similar results as luxury makeup brands.
Affordable and easily accessible.
5 Makeup Revolution Alternatives
1. Makeup Revolution Conceal & Define Concealer
If you have heard a lot about Tarte Shape Tape Concealer and are pretty impressed with their results but can't afford it due to its high price, Makeup Revolution Conceal & Define Concealer is the best option. It is the closest similar for Tarte Shape tape, preventing extra greasy skin with its matte finish.
Lightweight yet full coverage, matte finish concealer covers blemishes, evens skin tone, and counteracts dark circles.
Crease-proof, long-wearing, intense pigment last 16 hours and can be used to contour and add definition.
Suitable for fair or light skin tones with a cool pink undertone.
Comes in 13 shades, of which six fall into the darker category.
2. Makeup Revolution Loose Baking Powder, Make Up Setting Powder
The common problem among brown skin girls is that they often find translucent powders that leave an ashy, white cast on their face. However, Ben Nye Banana Powder is a perfect solution that comes with a hefty price tag. To get a similar result, you can check Makeup Revolution Loose Baking Powder, which gives a golden, soft-focus finish at a fraction of the price.
Banishes shine balances out skin tone, and provides long-lasting coverage.
Most reasonable loose powders in the market with a yellow tint, suitable for brown skin tones.
Gives your face a silky, flawless, and matte finish while maintaining the warmth of your skin tone.
Fragrance and paraben-free loose powder, great for building complexion.
3. Revolution Shimmer Bomb Lip Gloss, Lip Tint, Comes In 6 Colors, Daydream
For all those who can't afford lip gloss from brands like Kylie Cosmetics, KKW or Charlotte Tilbury, we are giving a feasible option from Makeup Revolution. With multiple shades and excellent quality, lip gloss from Makeup Revolution will definitely win your heart.
Super sparkly shimmery finish upgrade that loads your lips up with a shimmery, sheer formulation.
Infused with Vitamin E to moisturize the lips and make them smooth, supple and plump.
Glossy color delivers sheer to medium coverage that will leave you with the perfect pout.
Available in multiple shades- Light Beam – Sheer silver shimmer, Sparkle – Baby pink, Glimmer – Rose gold, Starlight – Sheer golden shimmer, Daydream – Blush pink and Distortion – Nude with brown undertones.
4. Revolution Pro New Neutrals Blushed Satin Matte Lipstick
Affording matte lipsticks from MAC, Kylie Cosmetics, KKW, and Charlotte Tilbury Pillow Talks is not everyone's cup of tea. Therefore, Makeup Revolution is the best choice. Available in multiple shades and delivering a similar result with a matte finish, the lipstick from Makeup Revolution is a great alternative to expensive brands.
Highly pigmented lipstick formula; just one swipe across the lips will leave you with full coverage and comfortable color.
Intensely pigmented & long-lasting lip makeup featuring a magnetic soft-close clasp for sheer luxury.
No bleeding, no drying, no cracking, whether its day or night, helping to achieve a seamless finish and a perfect pout.
Vegan & cruelty-free.
5. Makeup Revolution Highlight Reloaded, Pigment Rich & Silky Formula, Cruelty-Free & Vegan, Raise The Bar
You Might Also Like:
Delivering a golden glow to the skin, this highlighter is worth every penny. It is perfect for fair, medium, and dusky skin tone as it has an amazing rosy-golden tone.
A beautiful gold highlighter that is an intensely pigmented powder and instantly illuminates your complexion.
Delivers a high-impact finish with a super-flattering shimmer.
Silky formula glides onto cheekbones seamlessly, adds to the bridge of the nose, and illuminates the inner corners of the eyes for a pop of glow.
PETA-certified cruelty-free and vegan.