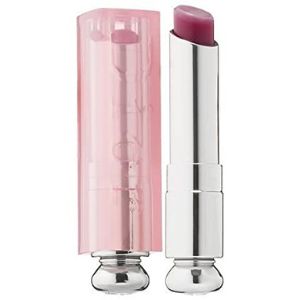 Dior Lip Glow is one of the cult-favorite beauty products that help to enhance the lips and make them more dramatic than ever. Apart from bringing the sheen and glow, Dior Lip Glow also moisturizes the lips and gives them protection from environmental stress. The slight tint of color it leaves on the lips makes the product even more compelling. It is a perfect beauty product for a minimalistic makeup look without getting too bold and loud.
With so many pros, Dior Lip Glow has become popular among makeup enthusiasts; however, the high price is its downside. It is the reason why people often look for budget-friendly options that can give them a similar result without breaking the bank.
Therefore, we have come up with tried and tested Dior Lip Glow alternatives that will fall within your beauty budget and ensure you will not go wrong with them. Before checking them out, let's find out what makes Dior Lip Glow so popular and what its active ingredients are.

Ingredients
Dior Lip Glow is designed to plump the lips and give them an instant volume effect. The formula of the product leaves the lip to feel soft and smooth with a sheer wash of light color that gives a minimal makeup look. The fresh sensation on lips comes from special ingredients in the Dior Lip Glow that makes one addicted to it.
Enriched with collagen and a blend of hyaluronic acid, the lips feel soft and smooth as they get instant moisturization and nourishment. It is perfect for getting a plump look and being party ready anytime.
The major ingredient of Dior Lip Glow include the following-
Mineral Oil- Great emollient and moisturizer working mainly by occlusivity.
Tridecyl Trimellitate- Gives lubricity and cushion.
Pentaerythrityl Tetraisostearate- Gives a rich, cushiony skin feel and unusually high levels of gloss.
Ethylhexyl Palmitate- Gives richness to the formula and a mild feel during rubout.
Silica Dimethyl Silylate- Increases the gloss of castor oil that can be useful for makeup products.
Capsicum Frutescens Fruit Extract- Stimulates the skin blood circulation that can be useful for anti-cellulite or massage products.
Apart from these, Dior Lip Glow also consists of tocopherol, Hexylene Glycol, Benzyl Alcohol, Caprylyl Glycol, Sodium Hyaluronate, and many more skin-friendly ingredients that provide nourishment to the lips.
Pros
Formulated for deep moisturization and nourishment of lips.
Enhances the lip, making them plump.
Gives instant volume to the lips.
Consists of skin-friendly ingredients that bring instant shine to the lips.
Cons
Dior Lip Glow is a costly product due to which people start looking for budget-friendly products that can help achieve the same result without digging a hole in the pocket.
5 Best Similar Dior Lip Glow Products
1. Milani Fruit Fetish Lip Balm
Formulated with Rose Oil, Coconut Oil, and Vitamin E that intensely moisturizes and nourishes the lips and protects the lips from any environmental damage.
Gives a luxurious and high-end feel.
Available in a sheer deep rose shade that looks great on different skin tone.
Consists of a pleasant rose scent.
Travel-friendly and aesthetically pleasing to the eye.
2. L'Oreal Paris Makeup Colour Riche Plump And Shine Lipstick
Gives instant volumized look, moisturized feel, and a fresh addictive experience.
Lips appear soft, glossy, and visibly fuller with just one stroke.
Available in 9 addictive sheer shades each with a unique fresh, fun, and fruity scent.
Comfortable to wear, gives glossy, glowing lips with a refreshing, tingling sensation.
3. NOONI Appleberry Lip Oil | Korean Lip Oil To Soothe Dry Lips
Helps to get gorgeous, natural-looking Korean lip look with revitalizing tinted lip oil that has silky, non-sticky formula.
Formulated with soothing apple water to slough away dead skin, instantly moisturize, and soften so lips appear smoother and plumper.
Active ingredients are apple water, Raspberry Fruit Extract, and Botanical Oil Blend which is rich with vitamins A, C & E.
4. Erbaviva Organic Lip & Cheek Balm
Healing balm for dry and chapped lips, cheeks, and hands.
Creates a beneficial barrier for baby from dry and cold weather.
Creates a powerful barrier against moisture and environmental irritants, like wind, while locking in beneficial skin oils.
Crafted with organic skin-calming calendula, organic lavender and chamomile essential oils with powerful anti-inflammatory and antiseptic properties, and organic shea butter, rich in antioxidants and minerals, to help protect and restore skin.
5. MERBLISS City Holic Lip Glow
Helps your lips to look fuller and more radiant with non-greasy finish.
Delivers the perfect amount of gorgeous natural-looking color for a minimalistic makeup look.
Consists of skin-loving 4 essential oils- Rosa Canina Fruit Oil, Hippophae Rhamnoides Oil, Sweet Almond Oil and
Avocado Oil. These essential oils are loaded with Vitamin E and C which soothe and soften your lips.
Provides instant hydration on your lips and protects from dryness or being cracked.