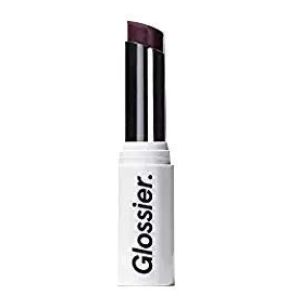 People who are fond of sheer matte lipstick often have Glossier Generation G on their bucket list. However, one thing that holds them back from purchasing it is the high price. If you are one of them, it's time to check out the Glossier Generation G alterniatives that give almost similar results at a fraction of the price.
Undoubtedly, Glossier Generation G lipstick is one of the versatile lipsticks that you can wear to get a dramatic look. Even though it's great in all aspects, the product is pricey and not easy to afford for mainstream consumers.
Nothing to worry about as we have come up with some great similars for Glossier Generation G that are as good as the real thing and available at a much lesser price. Before checking them out, let's find out what makes Glossier Generation G lipsticks so cool, popular, and trending among makeup enthusiasts and makeup artists.
Glossier Generation G Products

Ingredients
Glossier Generation G lipsticks deliver a sheer wash of color. One thing that makes them popular is their unique formula, setting them apart from each other. They feel comfortable, moisturizing and nourishing on the lips, and suitable for everyday wear.
While most matte lipstick can be drying on the lips, Glossier Generation G lipsticks are hydrating and never feel heavy, cakey, or flaky on the lips. You can find six amazing shades in Glossier Generation G that delivers intense pigment adapting to your natural lip color. It looks different for every person who wears it, which is another plus point of this product.
If we compare Glossier Generation G with other matte lipsticks, they are less pigmented and easy to apply. The easily buildable formula and full coverage make it highly preferable.
The major ingredients of Glossier Generation G lipsticks include the following-
Sunflower seed wax and synthetic beeswax- The combined effect of these two skin-friendly waxes makes the lips feel smooth and cushiony.
Blue agave- It is a natural ingredient that binds moisture on the lips, preventing them from getting dry and chapped.
Safflower Oil- Creating a skin barrier, safflower oil does not let the moisture evaporate and thus prevents moisture loss.
Apart from these natural ingredients, there are many more skin-loving chemicals that provide deep nourishment to the lips.
If you think Glossier Generation G lipsticks seem dark, they still deliver a sheer wash of color, giving an elegant and bold look. If you like your makeup products with no fragrance, you need to know that Glossier Generation G smells like rose due to added fragrance. Not to forget, these lipsticks are vegan and cruelty-free.
Pros
Gives the look and finish of just-blotted lipstick without the blot.
Dialed-down pigment adapts to your natural lip color and gives a casual look.
Matte texture makes it easy to swipe on anywhere.
Cons
Glossier Generation G lipsticks are expensive and not easily affordable by all.
They consist of artificial rose fragrances.
If you don't want to dig a hole in your pocket by investing in Glossier Generation G lipsticks, check out our favorite and hand-picked lip tints, balms, and lipsticks that provide sheer coverage that lasts longer without delivering glossy shine on lips.
5 Glossier Generation G Alternatives
1. BURTS BEES Liquid Honey Matte Stick
With medium coverage, Burts Bees is a good alternative to Glossier Generation G matte lipstick. The presence of natural ingredients keeps the lips well-hydrated and moisturized. It is also vegan and cruelty-free, like Glossier Generation G.
No-shine lipstick which consists of 100% natural origin product.
Formulated with rice bran wax, beeswax, and several oils and butter like Jojoba, cupuacu, cocoa, and kokum butter that are emollients and moisturize the dry lips.
Doesn't feel heavy on lips and is suitable for everyday wear.
Comes in 11 different shades.
2. Honest Beauty Tinted Lip Balm
It is one of the best-selling tinted lip colors or balms that provide sheer coverage and moisturize the lips all through the day. With natural ingredients, it keeps pace with Glossier Generation G matte lipsticks and could be a great alternative to it.
Contains avocado oil and acai, natural antioxidants that help protect lips from free radicals and environmental damage.
Also consists of cocoa butter, which is rich in fatty acids and nourishes the lips.
Feels super moisturizing with a dewy finish.
Available in 7 shades and is certified vegan and cruelty-free.
3. Revlon Colorburst Matte Balm – Audacious
Revlon is one of the popular brands throughout the world and is known for its matte lip crayon. With multiple shades, this lipstick from Revlon leaves a matte finish on the lips and makes them look super gorgeous.
Offers lightweight color while moisturizing your lips.
Contains mango, shea butter, and coconut butter to hydrate and nourish your lips.
Provides the most coverage than its expensive counterparts.
Available in 12 stunning shades.
4. Pacifica Beauty Color Quench Natural Lip Tint, Sugared Fig
When it is all about deeply nourishing the lips while applying lipstick, nothing seems better than Pacifica Beauty Color Quench Natural Lip Tint. It is affordable and consists of natural ingredients to moisturize the lips.
Sheer mineral lip color that delivers tint, plumpness, and health with a dewy finish to the lips.
The minimal formula contains avocado oil that helps restore moisture and coconut oil that works as an effective natural emollient and moisturizer.
Vitamin E and rosemary extract are also present that works as an antioxidant and help to protect your lips from environmental stress and collagen-degrading free radicals.
Also consists of Candelilla wax and Glycine soja wax that keeps the lips hydrated.
Available in 5 shades that are vegan and cruelty-free.
5. Paul & Joe Lip Crayon – Smooth Application And A Matte Finish – Made With Shea Butter, Jojoba Oil, And Macadamia Nut Oil
It is a sleek pencil applicator that glides smoothly on lips, giving a beautiful matte finish. With natural and skin-friendly ingredients, Paul & Joe Lip Crayon becomes a great alternative to expensive Glossier Generation G lipsticks.
Made from a combination of oil-based ingredients such as shea butter, which softens at body temperature, and 'syrupy' oils such as jojoba and macadamia nut oil.
Creamy yet firm consistency for even and precise application.
Deposits the perfect amount of pigment for a clean and controlled finish.
Available in 8 classic French hues ranging from romantic rose red color to elegant beige color.
You Might Also Like: