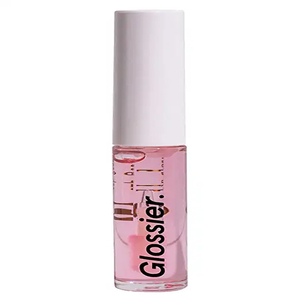 When it comes to beauty products, having everything you yearn for is not always possible. While on some days the products get out of stock and on other days they seem too pricy. Generally, it happens with high-end products or those who are in the luxurious category.
If you are struggling to get your hands on Glossier Lip Gloss but are hesitant due to its high price, don't worry, as we are here with some amazing Glossier Lip Gloss alterniatives that will blow your mind.
Glossier Lip Gloss
These similars for Glossier Lip Gloss give an almost similar result and are easy to afford. But, before checking them, let's find out what makes the brand Glossier so popular and what its major ingredients are.
Ingredients
Glossier is the favorite cult brand of many as it features some amazing makeup products. From the unique formulation to long-staying power, each product is great in its way. The best part is that its products do not compromise your skin's health and ensure making it healthier.
Talking about Glossier Lip Gloss, this product can provide a sheer, non-sticky, glassy finish without leaving lips feeling dry or parched. It can easily create the coveted high-powered shine, making it one of the most reliable lip glosses for a glossy finish. While various emollients and thickeners are added to its formula to deliver good shine, it has many other skin-friendly components too.
Another major perk of Glossier's lip gloss is its ultra-hydrating formula, enriched with a blend of natural oils and vitamin E.
The major components of Glossier Lip Gloss include Hydrogenated Polyisobutene, Octyldodecanol, Polybutene, Simmondsia Chinensis (Jojoba) Seed Oil, Phenoxyethanol, Tocopheryl Acetate, Flavor/​Aroma, Red 7 Lake (Ci 15850), Red 6 (Ci 15850).
Pros
It has long-staying power and features skin-nourishing properties.
It enhances the lips and makes them look fuller.
The product is vegan and cruelty-free.
Cons
It is pricy and often goes out of stock.
5 Glossier Lip Gloss Alternatives
1. Burt's Bees 100% Natural Moisturizing Lip Shine
Burt's Bees is a good alternative to Glossier Lip Gloss as it also gives glossy, radiant and irresistible shine to the lips.
It is enriched with moisturizing apricot wax and softening sunflower seed oil that nourishes the lips and make them glossy.
It is made with 100% natural ingredients and formulated with natural oils to condition and hydrate lips all day long.
It is available in multiple shades that you can use for different occasions.
2. HAUS LABORATORIES by Lady Gaga: LE RIOT LIP GLOSS
Suitable for all skin types, the lip gloss from Haus Laboratories is also a good alternative for Glossier Lip Gloss for good reasons.
It comes in gel form, giving a sheer natural finish to the lips.
It is an extreme high-shine gel gloss with comfortable, lightweight wear and reflective shine.
Delivers volumizing mirror-like shine and a reflective finish.
The creamy and comfortable texture makes it suitable for all skin types.
3. Revolution Shimmer Bomb Lip Gloss
Lip gloss from Revolution could be another good choice for Glossier Lip Gloss as it hydrates and lips in the same manner and delivers glossy finish with each stroke.
It loads your lips up with a shimmery, sheer formulation, making them look glossy and shiny.
The lip tint is infused with Vitamin E to keep the lips nourished and moisturized.
Delivers sheer to medium coverage that will leave you with the perfect pout.
It comes in 6 different shades that can be used for daily and occasional wear.
4. Maybelline Lifter Gloss
Maybelline is a reliable brand when it comes to its lipsticks, lip liners and lip glosses. Each product is complete and unique in its own special ways.
It is a hydrating lip gloss that consists of hyaluronic acid to visibly smooth lip surface, enhance lip contour and for keeping the lips nourished.
It delivers high shine for fuller looking lips.
Comes with an XL wand that transforms your lips in one easy swipe, giving them smooth, super- shiny finish.
You can find a complete range of shades that are ideal for all occasions.
5. NYX PROFESSIONAL MAKEUP Butter Gloss
NYX Professionals are multiple products that seem great alternatives to high-end luxurious brands. The butter gloss from NYX is a good pick of you are a fan of Glossier Lip Gloss and can't afford it.
It delivers buttery soft and silky smooth finish to the lips.
Each glossy color delivers sheer to medium coverage that melts onto your lips.
The result is smooth and creamy and is never sticky, leaving your lips soft, supple and kissable.
All the makeup products of NYX are certified and acknowledged by PETA as a cruelty free brand.