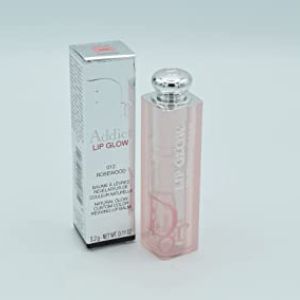 When it's about keeping the lips healthy, glossy, and shining, Dior Lip Oil is the most popular choice among people. Infused with cherry oil, the ultra shining formula of this product helps to keep the lips well-nourished and protected. It helps to keep the lips soft, supple, and healthy. In the beauty world, Dior lip oil is a one-stop product to give the desired sheen to the lips.
However, the only downside of Dior lip oil is the high price, which does not allow many to afford it. Fortunately, we have found many Dior lip oil alternatives that work close to the real product and are available at a lesser price.
Before digging deeper into the alternatives for Dior lip oil, let's find out what makes Dior lip oil so popular and what its major ingredients are.

Ingredients
Dior lip glow oil is formulated to bring natural shine to the lips while protecting them from environmental stress. It enhances and plumps the lips, making them the center of attraction on your face. Apart from beautifying the lips from the outside, the Dior lip oil also works from the inside and provides instant nourishment and protection to the lips. At the same time, it softens and revitalizes them.
The major ingredients of this nurturing glossy lip oil that protects and enhances the lips are the following-
Luffa Cylindrica Seed Oil
Prunus Avium (Sweet Cherry) Seed Oil
Antioxidant: Tocopherol and Propyl Gallate
Apart from these active ingredients, Dior lip oil also consists of colorant, emollient, emulsifying, and perfuming agents. All these ingredients work together to leave the skin soft, supple, healthy, and deeply nourished.
Pros
Designed with an intense lip care formula.
Gives a natural, flattering color finish for an ultra-luminous result.
Consists of a non-greasy and non-sticky oil texture.
Produce magnifying mirror0shine effect on the lips.
Can be used as a top coat for volumizing shine or as a primer under lipstick.
Cons
It is an expensive product and not easily affordable by all. Therefore, people often look for cost-effective and inexpensive Dior lip oil alternatives.
5 Best Similar Dior Lip Oil Products
1. Trust Fund Beauty – Better Than Therapy Lip Oil
Adds high shine to the lips and make them look glossy and enhanced.
Suitable for oily, combination, sensitive, dry and normal skin types.
Can be used alone or as a perfect topper for lipsticks and lip liner when you want an ultra juicy look.
100% cruelty free and vegan.
2. NOONI Appleberry Lip Oil
Silky, non-sticky & the secret to perfecting that gorgeous, natural-looking Korean lip look.
Formulated with soothing apple water to slough away dead skin, instantly moisturize, and soften so lips appear smoother and plumper.
Active ingredients are Apple Water that helps keep lips soft and moisturized, Raspberry Fruit Extract that contains antioxidants, keeping lips healthy and Botanical Oil Blend which is rich with vitamins A, C & E locks in moisture & nourishes lips.
3. Kiss New York 3 PACK Lip Oil Gloss, Hydrating Non-Sticky Lip Oil
100% Natural Oil Lip Oil Gloss is hydrating, non-sticky and ensure leaving the lips soft and supple.
Ultra long-lasting, non-sticky formula provides a fresh effect, lips look instantly fuller and more volumized.
Leaves lips feeling hydrated and looking smoother and fuller. Perfect to wear alone for a glossy finish or over any lip product for all-day comfort and shine
4. Sigma Beauty Renew Lip Oil
Ultra-hydrating formula enriched with sunflower seed oil, vitamin E and jojoba oil
pH activated lip oil reacts to your body's pH levels to provide a clear pink sheen.
Made with clean ingredients that are cruelty-free, vegan, lactose-free and gluten-free
Subtle sheen that contains nourishing antioxidants for soft, supple lips all day long
5. Versed Silk Slip Tinted Lip Oil
Contains a plumping, moisturizing blend of jojoba, camellia, sesame and sunflower seed oils, and antioxidant-rich vitamin E that conditions and smooths chapped lips.
Gives your lips a wash of color with long-lasting, lightweight hydration.
The tint and moisture stay on even after the oil is fully absorbed.