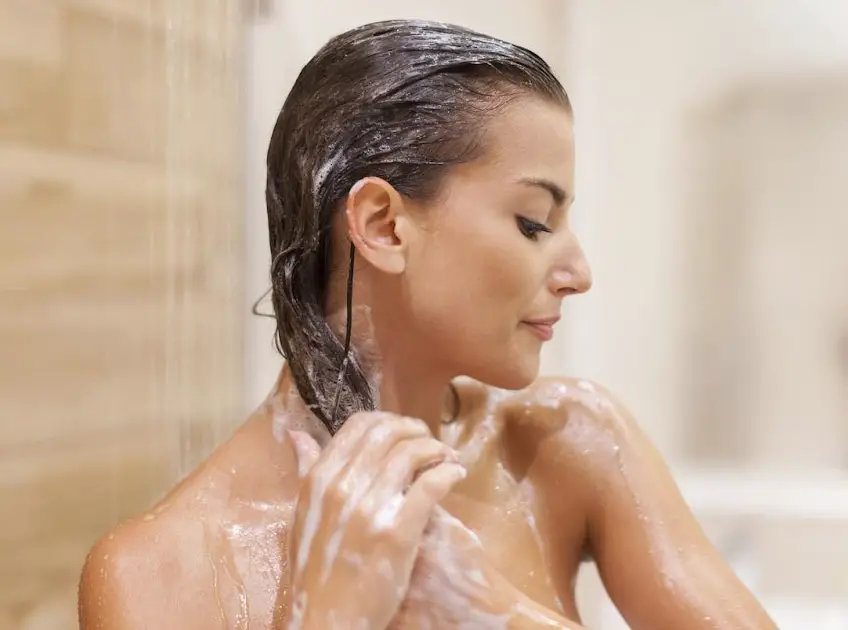 A dry and itchy scalp is the main cause of the development of dandruff. A sulfate-based shampoo though removes the dirt and oil from your scalp and hair, it will wipe out the moisture in your hair which makes your scalp and hair dry.
That is why you will need the best sulfate-free dandruff shampoo that can retain moisture, eliminate dandruff and make your hair appear healthy and shiny.
7 Best Sulfate Free Dandruff Shampoo
1. Jupiter Dandruff Shampoo
This premium medicated dandruff shampoo from Jupiter is specially designed to deeply nourish your hair and gently moisturize your scalp to assist in reducing dandruff that is caused due to dry scalp. Jupiter dandruff shampoo's formula incorporates colloidal oatmeal and vitamin E and as well as 1% pyrithione zinc. Also, its color-safe and sulfate-free treatment contain vanilla, lovely mint, and rosemary scent. Not only does it help hydrate your dry, itchy scalp, but also leaves your hair soft. Additionally, this shampoo is cruelty-free and vegan.
2. L'Oréal Paris Ever Fresh Sulfate Free Antidandruff Shampoo
Here is an expert-recommended sulfate-free anti-dandruff shampoo. Containing 1% pyrithione zinc, it can balance your scalp without making your hair feel deprived or too dry. Because this shampoo formula is free from salt, parabens, and sulfates, it's gentle and secure to use on color-processed hair. It not only prevents scalp itching, flaking, and irritation associated with dandruff but also restores your scalp balance.
3. Maple Holistics Pure Tea Tree Oil Shampoo
Tea tree oil is the best remedy for dandruff scalp. Tea tree shampoo by Maple Holistics eradicates dry, itchy, and flaky scalp by securing the naturally occurring moisture. Formulated with anti-bacterial and anti-fungal features, it will keep your hair from thinning and prevents shedding, flakiness, and irritation. Moreover, this sulfate-free anti-dandruff shampoo with rosemary and lavender cleanses, soothes, and moisturizes your scalp and hair all at once.
4. Puracy Natural Shampoo
Natural puracy shampoo is a trustable option to eliminate dandruff and its related problems. This shampoo is specially crafted with natural and chemical-free ingredients such as olive oil-based squalene, beet sugar extract, vitamin E, and vitamin B5 that provides an instant care to your scalp. Developed with the fragrance of citrus, peppermint, and eucalyptus this shampoo provides intense cleaning thus making your hair look flake and dandruff free. Apart from this, it is gentle enough to use daily as it protects and deeply moisturizes your scalp as well. Don't miss to free your scalp from dandruff by using the best affordable sulfate-free shampoo.
5. Majestic Pure Apple Cider Vinegar Shampoo
This apple cider vinegar shampoo works great on all hair types to treat their dandruff. It is made with raw apple cider vinegar that intensely cleanses your scalp without stripping of its natural oils. In addition to this, it is formulated with nourishing ingredients like coconut oil and avocado oil which aid in hydrating your scalp and hair. This sulfate-free shampoo restores the shine of your hair further reducing itchy scalp, frizz, and dandruff.
6. Tru Moroccan- Moroccan Oil Shampoo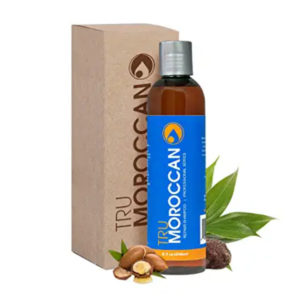 This amazing shampoo is for all those damaged, oily, and color-treated hair folks. From soothing your scalp to providing intense moisture and conditioning to your scalp, it also prevents frizzy hair and eliminates dryness, which is one of the root causes of dandruff. Furthermore, it adds a lustrous shine and volume to your hair that you want to flaunt all day long. No wonder it is one of the best sulfate-free shampoos for the dry scalp because it contains a gentle yet ultra-conditioning formula that includes organic argan oil, white willow bark, red clover, and extract of chamomile flowers and elderflower. Also, it works mild and balances sebum on your scalp.
7. pHat 5.5 Seborrheic Dermatitis Sulfate-Free Shampoo
Dry, damaged, and chemical-processed hair often leads to dandruff and flare-ups. If you are facing anything similar to this or seborrheic dermatitis, then you must try using this pHat 5.5 seborrheic dermatitis shampoo which is infused with coconut, manuka honey, and aloe vera. As a soothing and therapeutic tonic for your scalp with tapioca, orange extract, and cehami, it intensely moisturizes and claims to restore the pH balance as well. This means that your scalp remains happy and healthy looking as well as does not leave a place for dandruff to grow up and or come back so.
Conclusion
On the whole, sulfate-free shampoos help prevent scalp dryness and an itchy scalp. Sulfate-free shampoos not only eradicate dandruff but also using it on color-processed hair will make the color last longing and stay vibrant.
You Might Also Like: