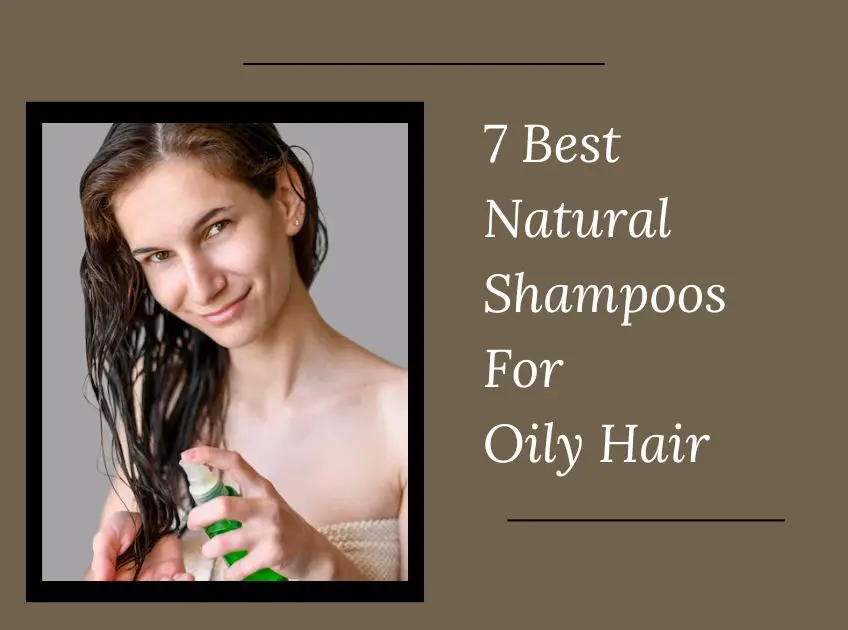 When we say natural, we mean abundant plant-based ingredients in our shampoos. Today the cosmetic industry runs with chemicals, and there is no denying that every product we use has some quantity of chemicals. In some products, it could be mild, and in others, tremendous.
However, when it comes to hair care and skincare, using products made mostly with botanical extracts and less gentle chemicals is essential. At the same time, our products should be completely free from harsh chemicals like sulfates, silicones, parabens, and phthalates.
Natural Shampoos
Today, we have come up with the best natural shampoos for oily hair. All these shampoos are made specifically for the scalp, which produces excess sebum and makes hair look greasy. The majority of plant-based ingredients in these shampoos ensure that hair health is restored and that they look bouncy and oil-free.
Check them out!
7 Best Natural Shampoos for Oily Hair
1. Rebalance Scalp: ACURE Buildup Balancing Hemp & ACV Shampoo
It is an amazing clarifying shampoo with apple cider vinegar
It cuts through oil and buildup and rebalances the scalp
It also consists of hemp seed oil that adds to its moisturizing benefits
Promote hair growth and thickness
Infused with botanical extracts like blackberry fruit, aloe leaf juice, and chamomile flower
Nourish the hair and still be lightweight
What We Don't Like: It has a synthetic fragrance.
[ Read: 7 Best Shampoos For Oily Scalp And Dry Ends ]
2. Best for Sensitive Scalp: SEEN Shampoo
Suitable for sensitive scalp
Prevents dryness, eczema, and even breakouts on the scalp
It contains the National Eczema Association Seal of Acceptance
The active ingredient is hemisqualane
Protects and smooths hair without creating buildup or clogging the pores
Safe for color-treated and keratin-treated hair
Other active ingredients are Bisabolol and Vitamin E
Suitable for fine and coarse hair
What We Don't Like: You need a thorough wash to remove all the residues from the scalp.
3. Reduce Sebum: Innersense Pure Harmony Hairbath
It adds a little lift to flat and limp hair.
The active ingredients are hydrolyzed rice protein and hydrolyzed quinoa, and they help add volume.
It also contains lemon peel oil that works to reduce sebum and add shine.
Other beneficial ingredients are avocado oil and shea butter that nourishes the scalp.
Every ingredient is USDA-certified organic.
It is also infused with mango fruit extract, green tea leaf extract, and pumpkin seed oil, which helps promote hair growth.
Free of synthetic fragrances and sulfate
What We Don't Like: Even though it has USDA-certified organic ingredients, the shampoo is not certified organic.
[ Read: 7 Best Shampoos For Excess Sebum ]
4. Reduce Excess Oil Production: Klorane Oil Control Shampoo With Nettle
Reduces excess oil production due to the presence of nettle root extract
It contains ingredients that are cultivated with certified organic farming
It helps to cleanse the hair and leave it smooth and shiny
It is sulfate-free and fragrance-free
What We Don't Like: A thorough cleaning is a must.
5. Best for Oily Hair: Long Lasting Result: Superzero Shampoo Bar For Normal, Oily, and Fine Hair
Infused with ingredients like eucalyptus leaf oil, hydrolyzed soy protein, and hydrolyzed wheat protein
All the ingredients help reduce grease and add volume to the strands
95% of ingredients are plant-based
Best for sensitive skin due to fewer chemicals
It contains essential oils and is free of synthetic fragrances
Free of sulfates and silicones
What We Don't Like: A patch test is recommended.
[ Read: How To Get Rid Of Oily Hair Naturally ]
6. Plant-Based: Act+Acre Plant-Based Dry Shampoo
Due to the presence of botanical extracts, it is one of the safest and healthiest scalp cleansing products, suitable for hair extensions.
It contains six organic plants that bring health and shine to the strands.
It is detoxifying in nature, supplying natural nutrients to the scalp and hair, and promoting healthy growth.
It contains rice and tapioca powder that absorbs grime, oil, and impurities from hair effectively.
It also consists of Fulvic acid and 65 more minerals that are better than talc-based dry shampoo.
Free of chemicals, alcohol, aerosols, and parabens
What We Don't Like: Hair may feel a little stiff temporarily.
7. Complete Protection: Natural Formula Keratin Intense ProStraight Shampoo
It creates a protective shield around the strands, protecting them from environmental damage.
If the hair is damaged due to any hair styling techniques and tools, it helps bring back the shine, health, and bounce.
Improves elasticity of hair and effects of keratin due to the presence of pentanol
It also protects hair from heat and chemical damage.
What We Don't Like: It consists of ammonia and SLS, which are not considered good for hair health.
Conclusion
These are the best natural shampoos for oily hair that help curb most of the oil issues at bay and keep the scalp healthy. If you have oily hair, start using them and say goodbye to sticky, oily, and greasy hair.
You Might Also Like: