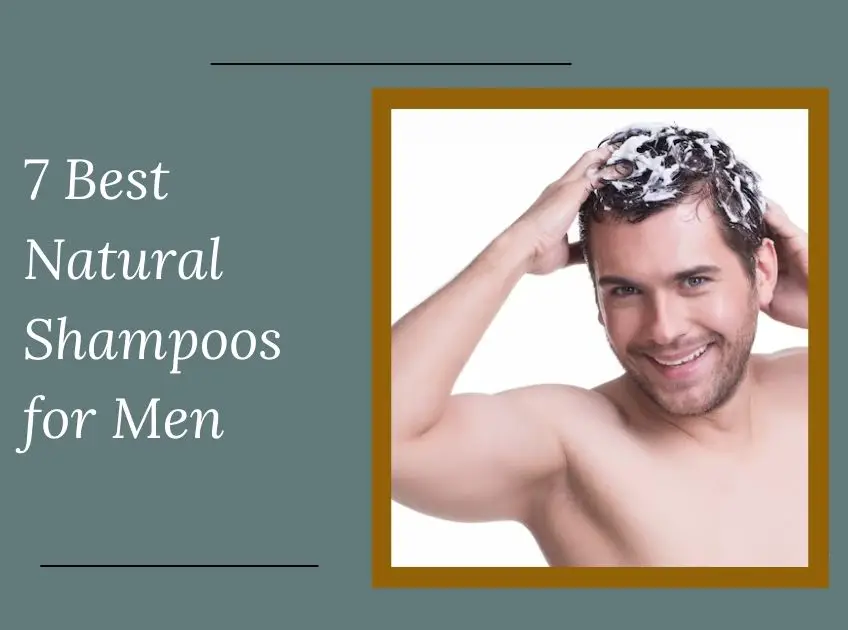 If you discover that there are lots of hairs clogging your shower drain, you might question if your shampoo can be of greater use.
Even though hair loss is frequent, it can be upsetting. There are numerous reasons for hair loss. The greatest method to prevent or better manage yours is to identify the reason for it.
Natural Shampoos
The best course of action is to contact a dermatologist, but before you do, why not investigate some natural shampoos that could aid in controlling your hair loss? What are "natural" shampoos? Nearly all the ingredients in natural shampoos are all-natural, organic, or naturally sourced. Some of these goods can contain both organic and artificial chemicals.
But it can get confusing over which one to select—what brand is good? What type of natural selection should I go for? So, here is a curated list of all-natural shampoos organized by category for you to choose from. Happy Shopping!
7 Best Natural Shampoos for Men
1. For natural thickening: Hims Hair Thickening Shampoo
It is one of the best vegan shampoos that cater to male hair care to treat those long luscious locks.
Instead of containing sulfates and parabens, it has a DTH blocker because of saw palmetto to give your hair a natural thickening.
Moisturize the hair and offers intense nutrition for the follicle's root thickening.
Designed to perform well on a variety of hair types, including fine, thin, and colour-treated hair, and for thicker, fuller-looking locks.
What We Don't Like: It can cause drying of the hair.
[ Read: 7 Best Shampoos For Thick Hair ]
2. For Long Locks: Byrd Men's Purifying Shampoo
Infused with sea salts that give your hair the beach texture and the volume for that refreshing glow.
Contains red algae, kelp, and vitamin B5 which prevents the breakage of the hair follicle from developing long tender locks.
Aloe vera, vegetable glycerin, and sea kelp help develop the much-needed moisture for the hair while protecting it from UV rays.
The product design is easy to use with a built-in pump. It is also sulfate, paraben, and cruelty-free.
What We Don't Like: Its smell can be a bit overwhelming.
3. Natural Shampoo with salicylic acid: Aveda Invati Advanced Exfoliating Shampoo Rich
Another popular option for vegans is with 94% naturally derived ingredients to give your hair a thick volume.
Key ingredients are a mix of ayurvedic components such as turmeric and ginseng which combat the hair while promoting hair to revitalize thickness.
This shampoo leaves the scalp feeling soft, silky, and nourished while gently exfoliating and renewing the scalp.
What We Don't Like: It is a tedious 12 weeks, three-part process and pricy.
[ Read: 7 Best Shampoos For Oily Scalp And Dry Ends ]
4. For Limp hair: Blossom & Bloom Ginseng + Biotin Hair Volumizing Shampoo
Has advanced combination of ginseng, biotin, and ginger root all of which are said to promote hair growth.
It contains follicle-stimulating components that strengthen hair from root to tip and encourage fullness.
It cleanses the scalp without stripping or dulling hair and contains no sulphates.
In addition to the ingredients listed above, it also has lemon and witch hazel extracts, which remove extra oil build-up to allow for lingering free voluminous growth.
What We Don't Like: It may not work on oily hair.
5. With Tea Tree Oil: Botanic Hearth Biotin Shampoo
Contains the perfect balance of tea tree which is known to cleanse the scalp along with providing nourishment.
Also has argan oil and biotin to promote hair growth by boosting scalp health and providing nourishment thoroughly.
Apart from solving thinning hair problems, it also combats dry hair and colour-protected hair issues.
What We Don't Like: It can cause hair to mat, which can be hard to brush.
[ Read: How to Use Tea Tree Oil for Hair Growth ]
6. For daily use: Hanz de fuko shampoo
Ideal for daily use, packed with nutrients necessary for moisturizing and nourishing hair.
Its ingredients contain a total of 16 plant extracts infused with a total of 10 amino acids for hair growth.
Its key ingredients are the sage root which kills the bacteria and dandruff, and lemon peel which removes the excess oil build-up.
After the initial usage, it normalises scalp health and offers the ideal environment for hair growth.
Hair gets notably thicker, stronger, and easier to manage with repeated use.
What We Don't Like: Its smell may not be up to everyone's expectations.
7. Preventing breakage: Pura D'or Professional Grade Natural Shampoo
The shampoo's main target is thin hair and hair loss from breakage which it combats with the infusion of aloe vera.
Also contains argan oil, biotin, and He Shou Wu, a Chinese herbal remedy that promotes growth, structure, and development in the hair follicle.
Not only works on fixing breakage for thin hair but also is a good option to treat if you have coloured hair.
What We Don't Like: If hair loss is caused by something other than breakage, this product is not the best option.
[ Read: 7 Best Shampoos For Hair Loss Men ]
Conclusion:
After taking your budget into account, carefully examine the ingredients. To make sure there are no ingredients to which you are allergic, first check the list. If you have sensitive skin, conducting a patch test is a quick and easy way to avoid allergic reactions or other negative effects. Also, always consult a dermatologist if any kind of irritation or burning sensation persists.
You Might Also Like: