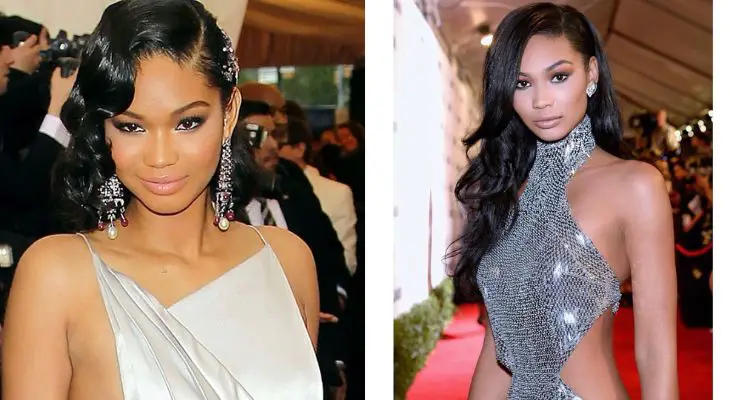 Chanel Iman Robinson is an American model who is very much fascinated with trends and fashion. Her fashion and hairstyles grab everyone as she rocks with new and trendy hairstyles that will be a best match on her outfit.
To grab her styles we have listed some of her best hairstyles which can be tried today to look gorgeous and go with the trend.
15 Trendy Chanel Iman Hairstyles & Haircuts
1.  Chanel Iman Bob haircut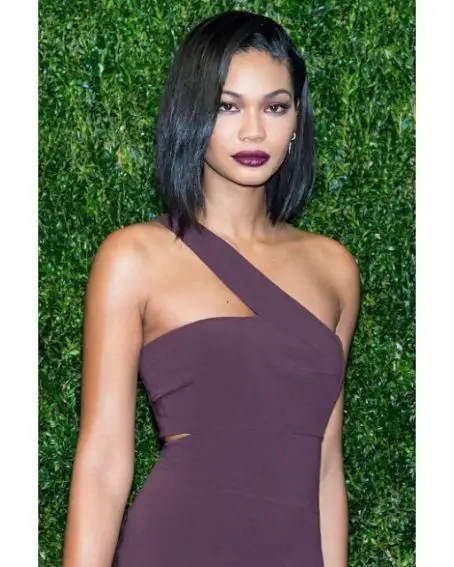 This is a classy hairstyle which is now a trend with a black bob hairstyle which hangs on the shoulder levers with a choppy cut at the edges and side parted on the frond and a top. This is a very easy and convenient hairstyle to try everyday.
2. Chanel Iman Long Braided Hairstyle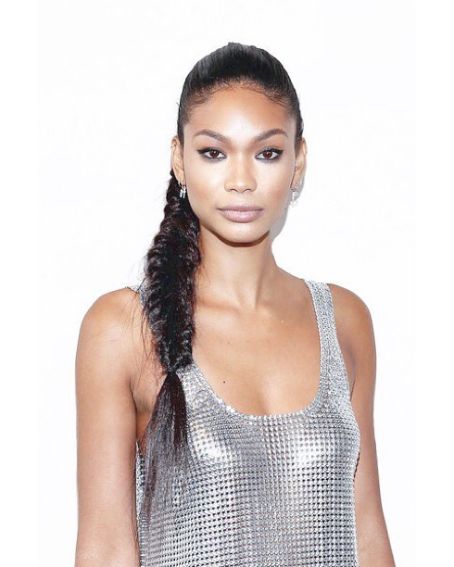 All women look very cool and charming in this Indian braided hairstyle. Chanel Imran tried this braided hairstyle with her long black and shiny hair. This hairstyle makes your face look clear with the jaw line cut.
3. Chanel Iman Messy Bun Hairstyle
An easy and gorgeous messy hairstyle can grab the attention of everyone around you. Chanel Iman with this messy bun hairstyle stole every heart of a male. This hairstyle can be easily made by arranging your hair into a ponytail and twisting your hairs around as a spiral.
 [ Read: 25 Beautiful Medium Bob Haircuts ]
4. Chanel Iman Bob With Bangs Hairstyles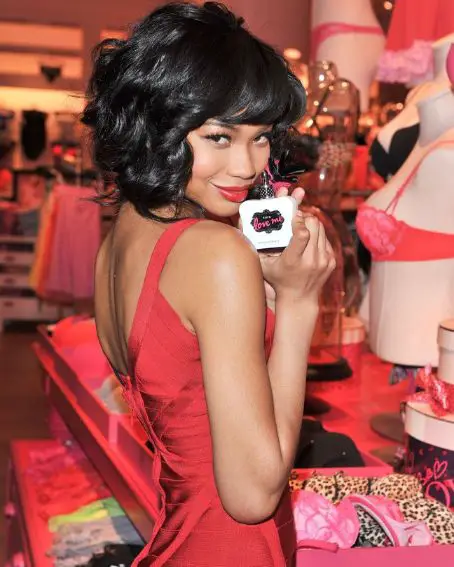 Very trending and an easily maintained bob with bangs hairstyle is a trend now. This lovely haircut by Chanel Iman made her look very attractive with her bright costume. Short hair with a bob bangs haircut is a perfect way to manage regularly.
5. Chanel Iman Curled Hairstyle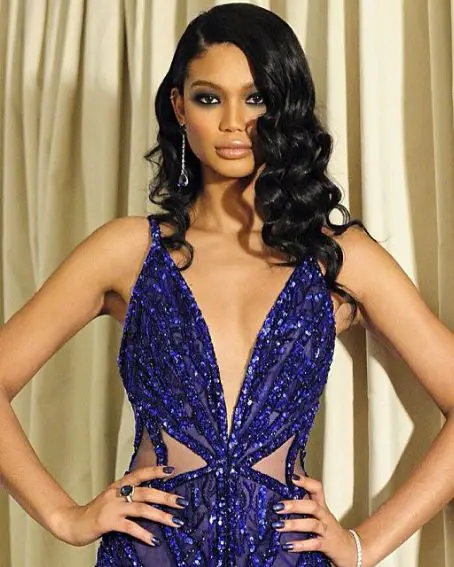 The fantastic hairstyle of Chanel Iman looks fantabulous with her wavy layered curly hairstyle with side parted curtain bangs, that gives her plenty of Style movements with this type of hairstyle.
6. Chanel Iman Wedding Hairstyle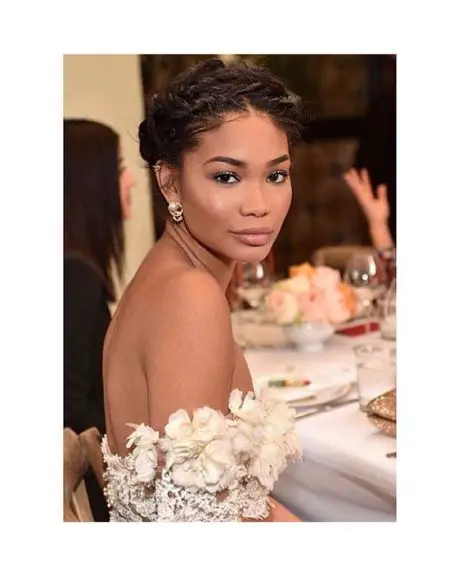 Brides look perfect with hair locked into a bun. This is a variety hairstyle of Chanel Iman which has a braided hair band decorated on top and a bunny at back. This packed bunny stays for a longer period which is hassle free and looks pretty.
7. Chanel Iman Vintage Hairstyle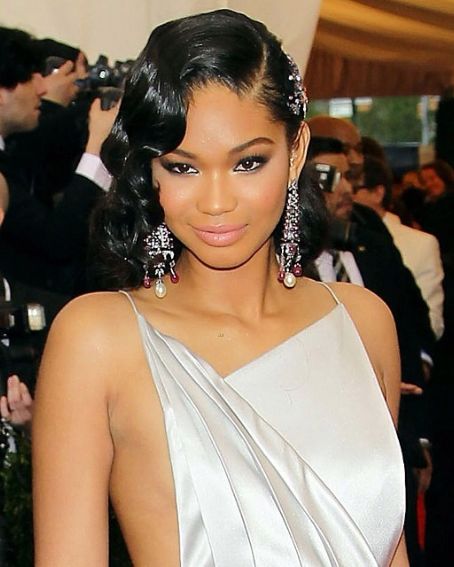 Chanel Iman charms up her personality with fascinating hairstyle fashion. Her outfit and hairstyle makes her look more fashionable and trendy. This is the hairstyle of vintage with a wavy flick on front.
8. Chanel Iman Medium Straight Hairstyle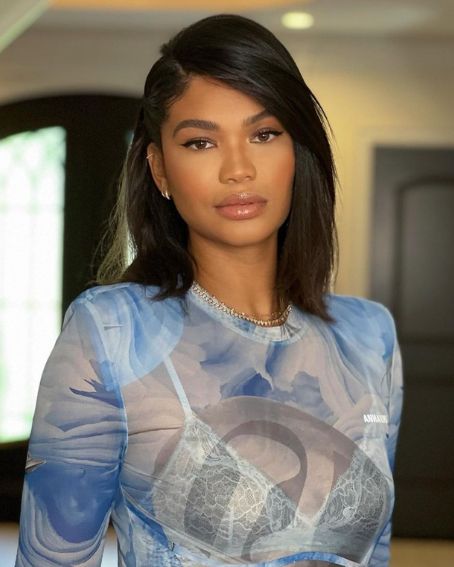 This is medium hair with sleek and black layered hairstyle which is with stunning shape and style. This is a shaggy and simple hairstyle which is easy to maintain and looks fantabulous with a shoulder level.
9. Chanel Iman Long Wavy Hairstyle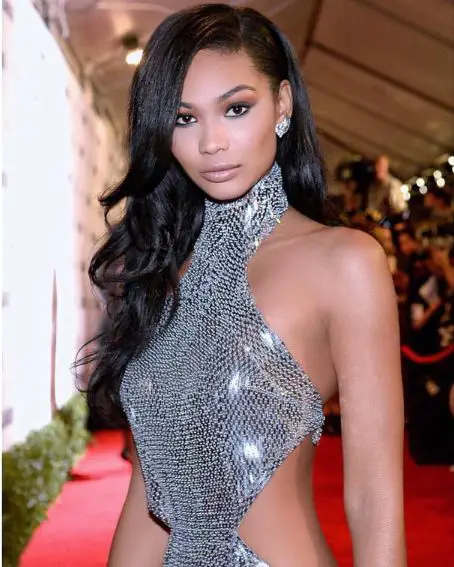 This hairstyle looks tremendous with wavy layers of curls and blonde locks with black long length hairstyle. This is the most trending hair style suit with her heavy diamond outfit, with semi curls. The top is side parted with curtain bangs.
10. Chanel Iman Tail Hairstyle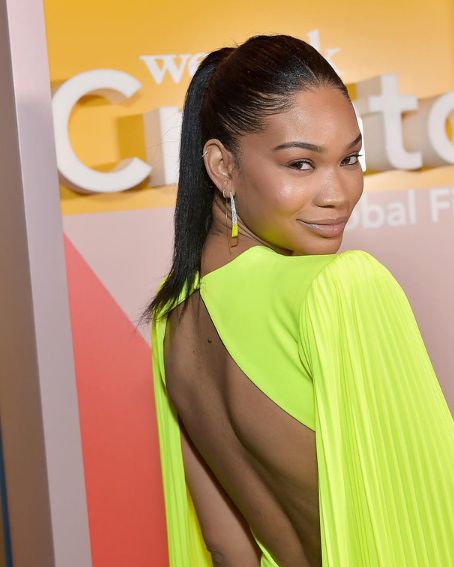 This is a pretty ponytail hairstyle of Chanel Iman which looks great and is black . This hairstyle is a very easy and effortless hairstyle which is pulled over the back tail, that makes you look younger and cute.
11. Chanel Iman's Long Chic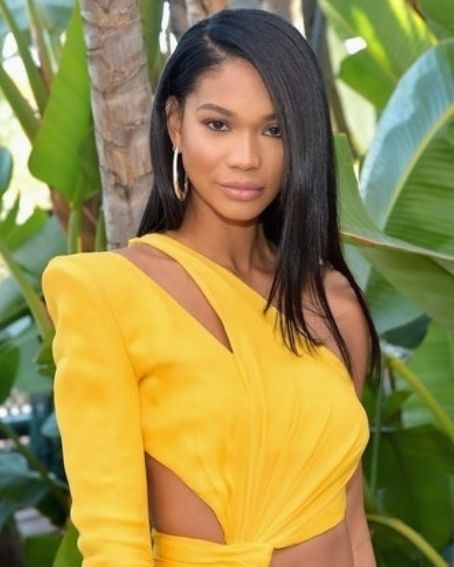 Chanel imran long chic hairstyle is a popular cut is on trend with layered edges, sleek texture and face framing shape looks beautiful and young. This everlasting and classy look hairstyle is suitable for every woman.
12. Chanel Iman Ombre Fine Hairstyle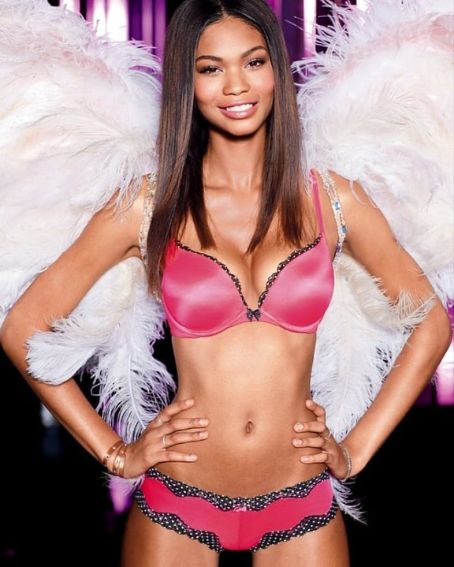 Chanel Iman looks gorgeous with her copper red fine sleek and straight long hair. This fine hair style is with an ombre shade of black and brown that rolls out the trendy hairstyle.
[ Read: Top 22 Lily Cole Hairstyles & Haircuts Ideas ]
13. Chanel Iman Pastel Rainbow Hair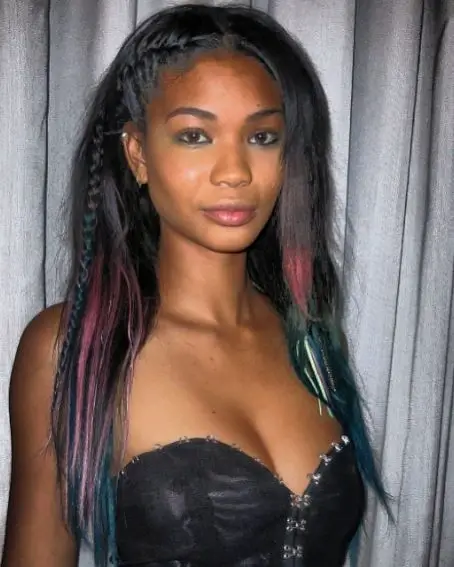 This is a lovely and unique long hair with rainbow ombre pattern hairstyle which is with different colors that makes you irresistible. This hairstyle looks cool with the combination of different color shades with braided layers.
14. Chanel Iman Updos For Black Hair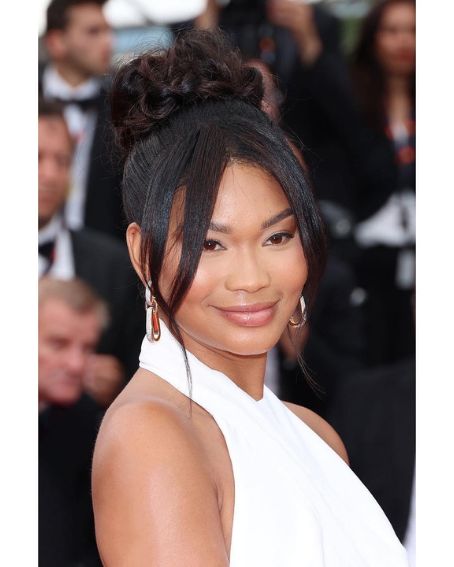 This is an updo hairstyle in which Chanel Imana looks gorgeous with hair pulled over and made a knot on top and left side bangs to form a beautiful shape which makes her perfect all day with the right hairstyle.
15. Channel Imana Weave Middle Part Hairstyles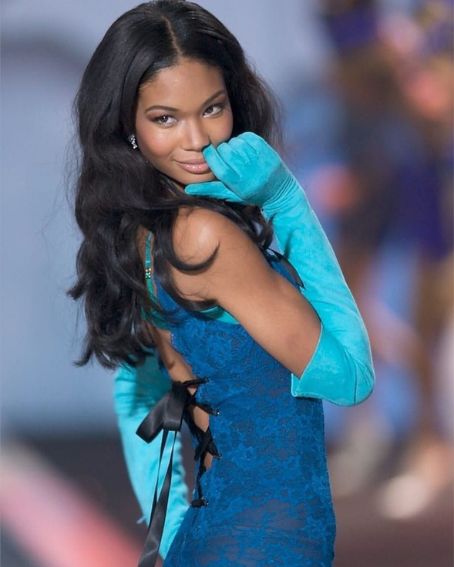 Channel Imana appears at a fashion show with this beautiful outfit and hair style. This hair style of hers grabs everyone's attention, as it is middle parted with long wavy curls locks at edges.
You Might Also Like: