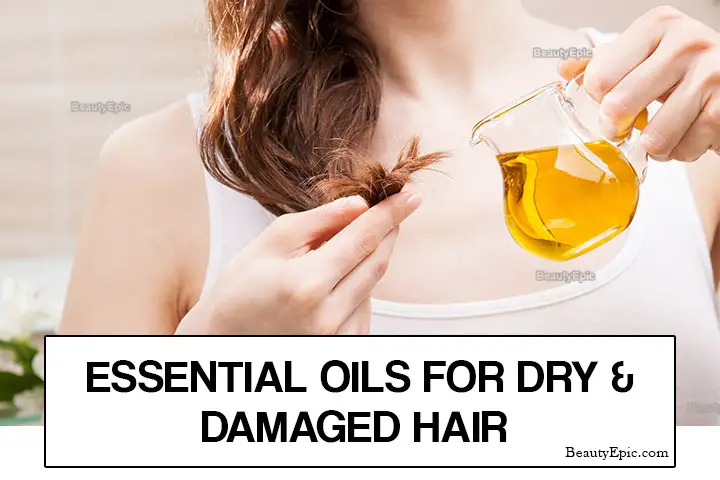 The essential oils can be used on the hair if properly diluted in other fatty substances such as vegetable oils, butters, waxes and honey. We do not recommend using pure essential oils on the skin and hair because some of them can be aggressive and cause irritation. The essential oils for the beauty of the hair act in a targeted and functional way to solve some of the most frequent problems: greasy hair, sensitive skin, dandruff, dermatitis, dry and brittle hair etc. But let's see together which are the main essential oils for hair beauty and how you can use them in a simple way.(1)
Essential oils for Hair Beauty
Before seeing in detail which is the most useful essential oils for the health of the hair, we remind you that it is always advisable to use essential oils in synergy with other nourishing, moisturizing, soothing, healing substances etc. In this way you will surely get more lasting results over time and guaranteed effectiveness.
1. Lavender Essential oil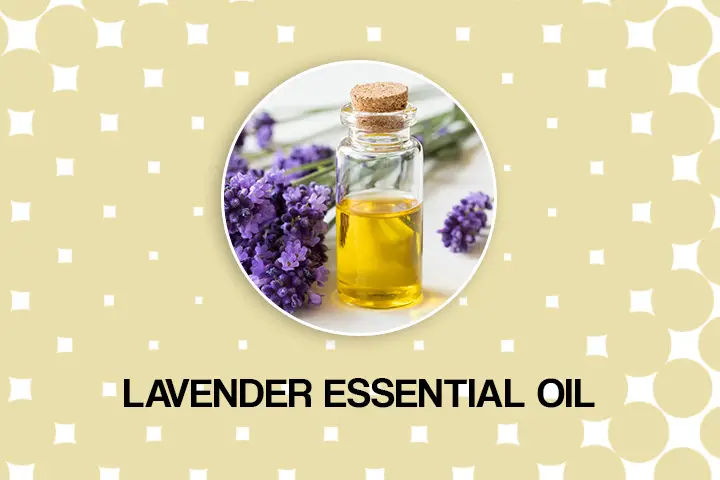 Lavender Essential Oil is extracted from the hand-picked Lavender flowers using the Steam Distillation process, in addition to having a very pleasant smell, is useful as a soothing, antiseptic and healing properties. Therefore, lavender oil is a real cure for sensitive skin that presents problems of dermatitis, itching and dandruff.(2)
The essential oil of lavender has no contraindications and is one of the most delicate oils ever, so much to be used on even small children. We advise you to dilute the essential oil of lavender in vegetable oil and prepare this simple pack.
How to do: Take 30 ml of calendula oil and add 10 drops of lavender oil. Massage the scalp with your fingers for a few minutes and allow the active ingredients to penetrate deeply. Leave on for 45 minutes and rinse. This treatment can be repeated once a week.
[ Read: Natural Oils for Hair Growth and Thickness ]
2. Bergamot Essential oil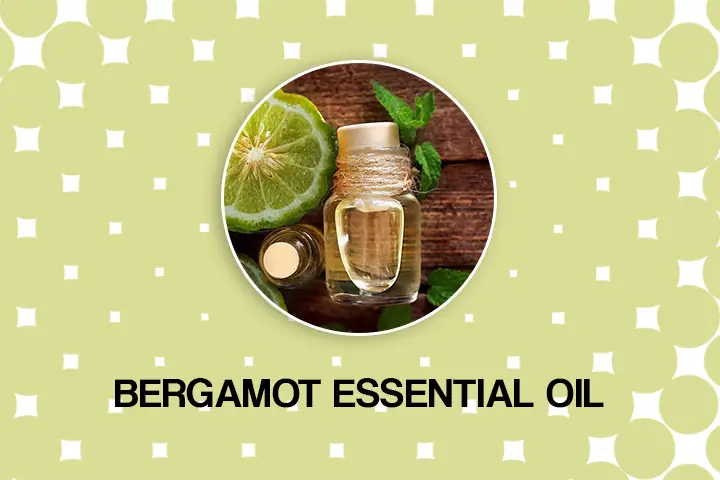 Bergamot essential oil is a cold-pressed essential oil produced by cells inside the rind of a bergamot orange fruit. Bergamot has antiseptic and sebum-regulating properties; it is very suitable for those with oily skin.(3)
How to use: We advise you to add a 10 to 12 drops of bergamot oil in your usual shampoo. In the shower, gently massage the skin for a few minutes and then rinse.
3. Rosemary Essential oil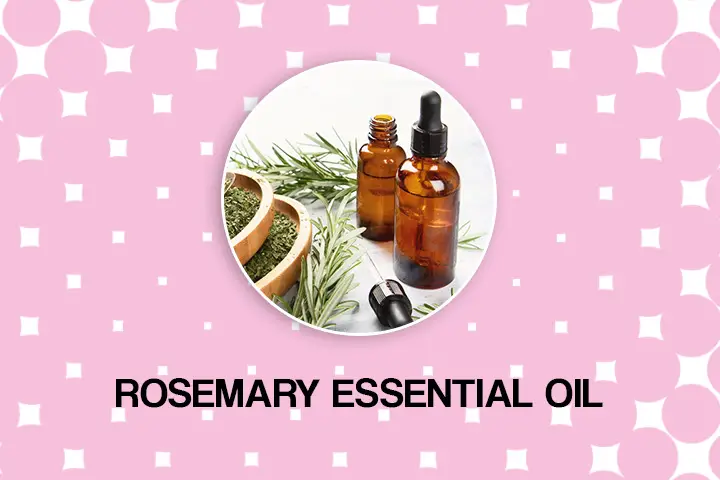 Rosemary essential oil is used a lot on the hair thanks to its remineralizing and fortifying properties. Rosemary is a very valid natural remedy for strengthening the hair and preventing it from falling. Furthermore, rosemary is also recognized as beneficial to oily skin as it is a good antiseptic property.(4)
How to use: Rosemary oil can be used diluted in natural beauty masks, along with other essential oils depending on the characteristics of your hair. Specifically, we recommend combining it with lemon for a greater degreasing action or with lavender for a greater soothing action (in 30 ml of mask 4 drops of rosemary and 3 drops of lemon / lavender). You can use rosemary essential oil once a week.
[ Read: How to Use Rosemary oil for Hair Growth ]
4. Lemon Essential oil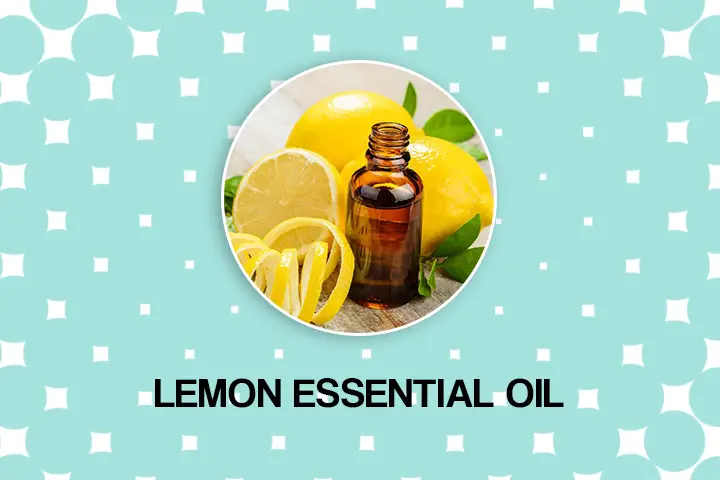 If you have oily skin it is advisable to use the essential oil of lemon that will make your hair very shiny and silky.(5)
How to do: To make a pack on the oily skin take a glass bowl and put 20 g of aloe vera gel and add a tablespoon of sweet almond oil and 5 drops of lemon essential oil. In the case of oily dandruff, add 3 drops of tea tree oil with an antibacterial action. Mix all the ingredients and spread everything on the skin and hair. Leave for 40 minutes and then proceed with normal washing. We advise you to do this compress once a week.
5. Tea Tree oil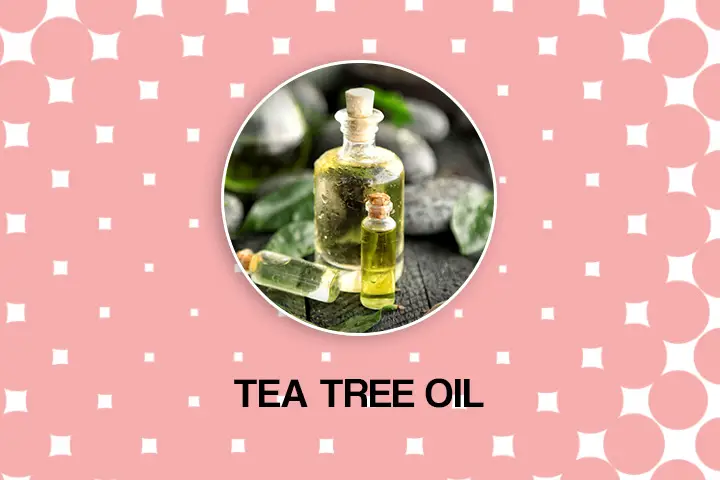 Tea tree oil comes from the leaves of Melaleuca alternifolia that grows mainly in Australia. The tea tree oil has interesting antibacterial, antiseptic and anti fungal properties. If you have problems with oily and dry dandruff, seborrheic dermatitis, irritation and itching the tea tree oil can be for you, without a doubt.(6)
How to do: You just need to massage the scalp with a little coconut oil (10 ml) to which you have added 3 drops of Tea tree oil and 3 drops of lavender essence. Gently rub the skin for about ten minutes and then leave for another 20 minutes. Proceed with a mild shampoo. This treatment can be repeated 3 times a month.
[ Read: How to Use Tea Tree Oil for Hair Growth ]
6. Geranium Essential oil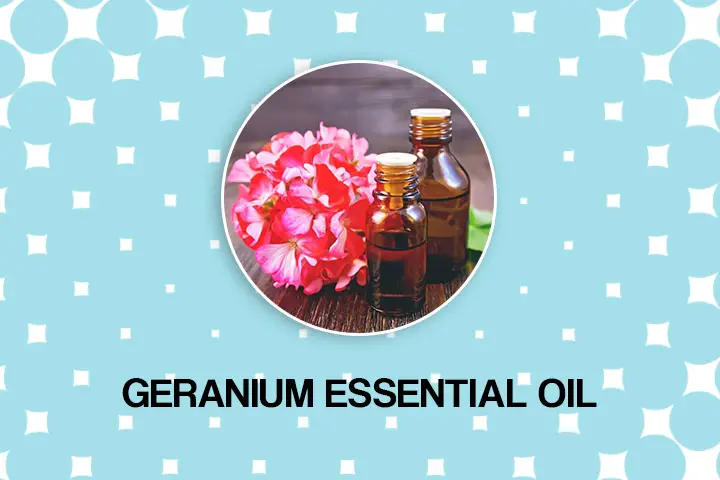 Geranium essential oil is obtained by steam distillation of the leaves and flowers of geranium. This oil has healing, strengthening and rebalancing properties of the skin. If you have brittle hair and slightly oily scalp geranium essential oil will be very useful to you.(7)
How to use: Specifically, we recommend making this hair mask: in a glass bowl put 40 g of natural yogurt with nourishing properties, 10 ml of jojoba oil rich in vitamin E with a moisturizing and antioxidant action, 5 drops of essential oil of geranium and 3 drops of rosemary oil. Mix all the ingredients and apply this mask on the skin and hair for 45 minutes. Finally, proceed with normal washing with your usual shampoo. This hair pack can also be done once a week.
7. Peppermint oil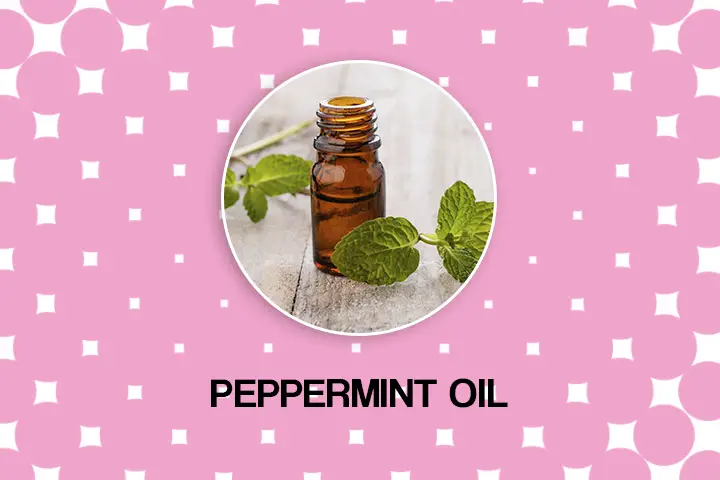 Essential oil of peppermint is widely used in cosmetics very common oil for the care and beauty of skin and hair. On hair the essence of mint is an excellent remedy because it acts as a refreshing and antiseptic. Using mint oil on greasy hair you will fight the itch and the dandruff, especially if you combine it with tea tree. Moreover, the essential oil of mint strengthens the hair because it reactivates the blood circulation in scalp.(8)
How to do: You can dilute 3 drops of mint oil, 3 drops of tea tree oil and 3 drops of lavender oil in 50 g of aloe vera gel, with a healing and moisturizing action. Apply this mixture on your hair and scalp and let it work for half an hour. Proceed with normal washing. You can do this mint oil remedy two or three times a month.
Essential oils are an inexhaustible source of well-being also for our hair because they help solve many problems related to oily, dry and sensitive skin. Find out in this article which essential oil is right for you! You have read in this article which is the main essential oils for hair care and beauty. Which of these oils do you use or would you like to try? Write us a comment and share your experiences with us!
Scientific Evidence:
You Might Also Like: