Fall is a great time to experiment with new nail designs. The rich colors and cozy textures of the season are perfect for creating unique and eye-catching manicures. Explore the latest nail art trends, from warm autumnal tones to creative designs, so your fingertips reflect the beauty of the season.
Fall Nail Designs: Drawing Inspiration from Nail Artists
1. Fall Nail Art Inspo by Emily Zheng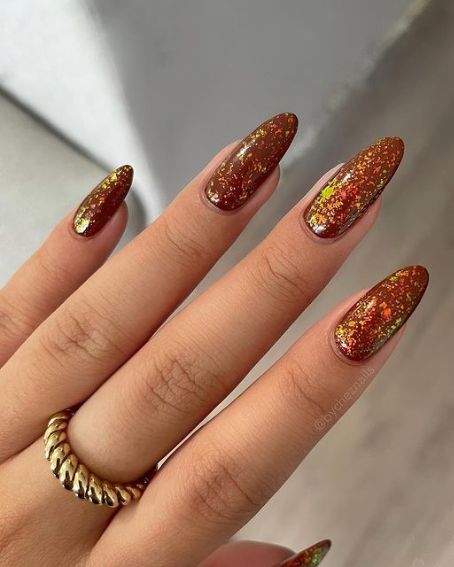 Explore innovative fall-themed designs, celebrating the season's hues and textures.
2. Water Marble Nail Art Design Inspo for Fall by Jasmin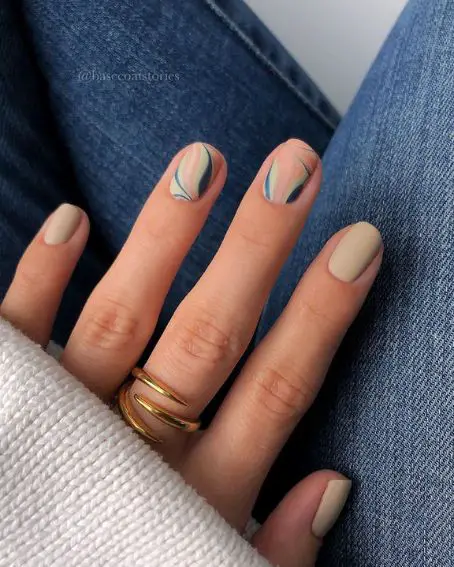 Dive into mesmerizing water marble patterns, capturing autumn's essence.
3. Fall Manicure Inspiration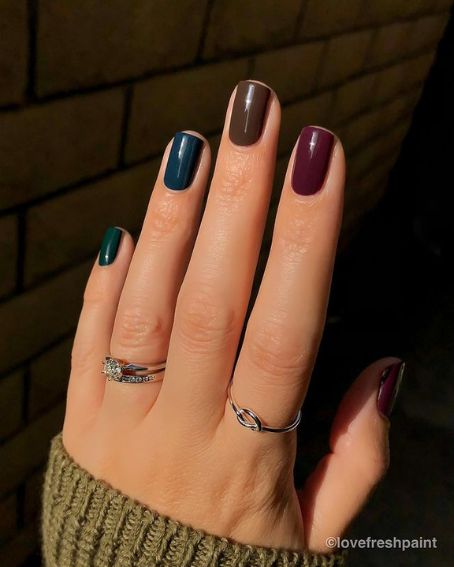 Square Nails, Natural Cuticles, and Ella & Mila Ombré: Embrace chic square nails with natural cuticles and Ella & Mila's stunning ombré shades.
4. Mirage + Golden Fall Nail Inspo Fairy by Lovefreshpaint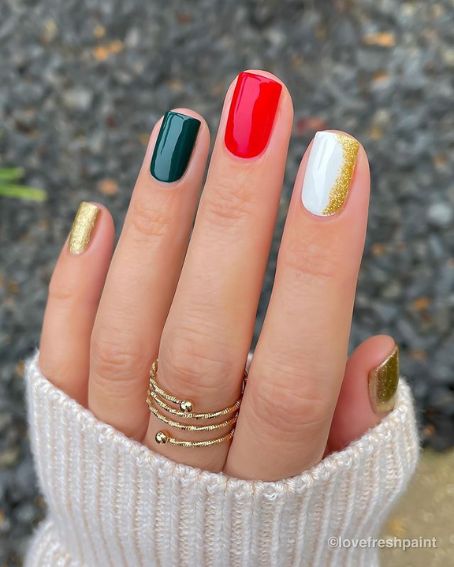 Experience the magic of mirage and golden accents, creating fairy-like fall nails.
5. Autumn Nail Halfmoon Short Nails for Fall by Jasmin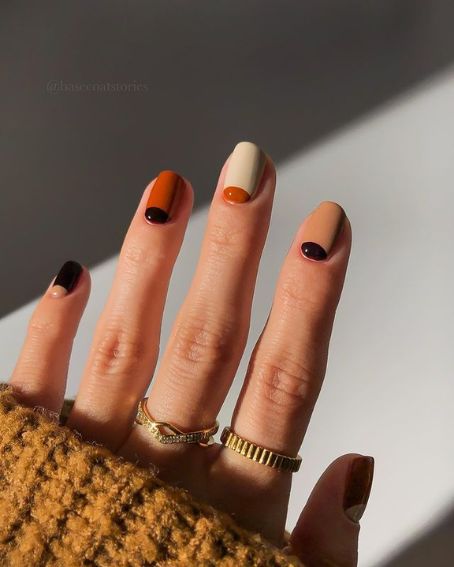 Discover trendy half-moon designs on short nails, perfect for the autumn vibe.
6. Lipstick Red with Gems Fall Designs by Phoebe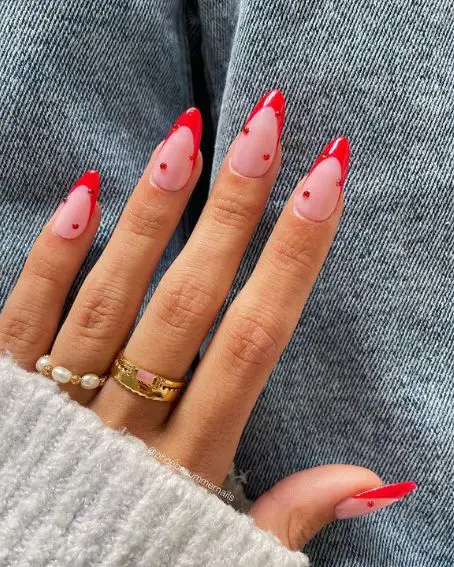 Elevate your fall nails with bold lipstick red hues adorned with sparkling gems.
7. Matcha Green with Cutie Accent Nail by Sarah Haidar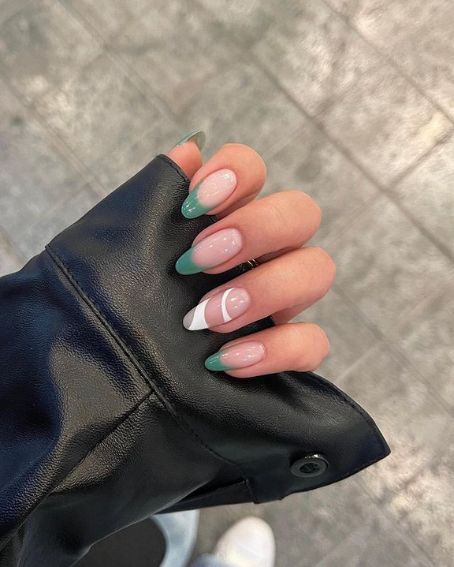 Embody fall with matcha green nails and a cute accent nail design in white.
8. Fall French Nails with Gold Rings by Kristin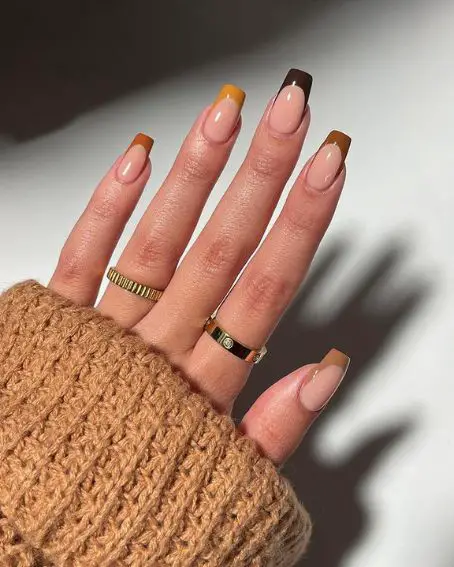 Nail Inspo for Coffin and Square Nails: Embrace elegance with French nails adorned with gold rings, suitable for coffin and square nails.
9. Pumpkin & Green Hand-Painted Fall Nail Art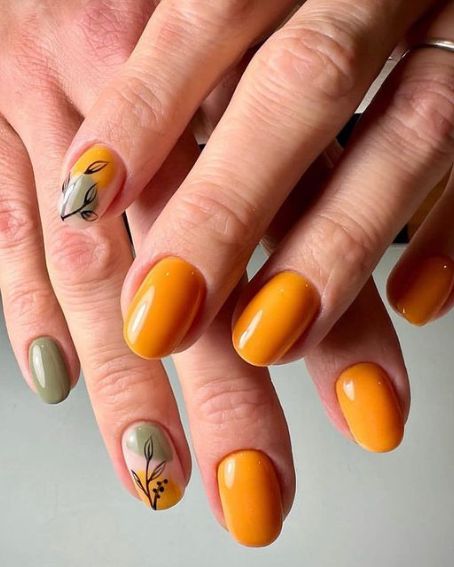 Dive into the fall spirit with hand-painted pumpkins and green accents, creating a vibrant nail art masterpiece.
10. Tortoise Fall Nail Art Inspo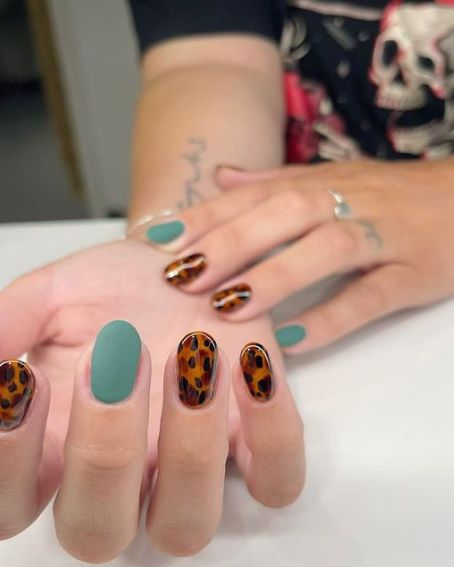 Channel the beauty of tortoise patterns into your fall nail designs, adding a touch of sophistication.
11. Chrome Pumpkins: Fall/Winter Nail Art Inspo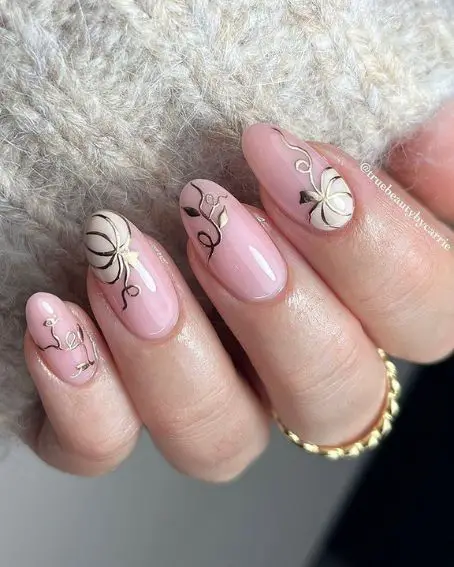 Embrace the metallic allure of chrome pumpkins, a unique and stylish addition to fall and winter nails.
12. Dark Green Cute Little Mushrooms Nail Art Fall Inspo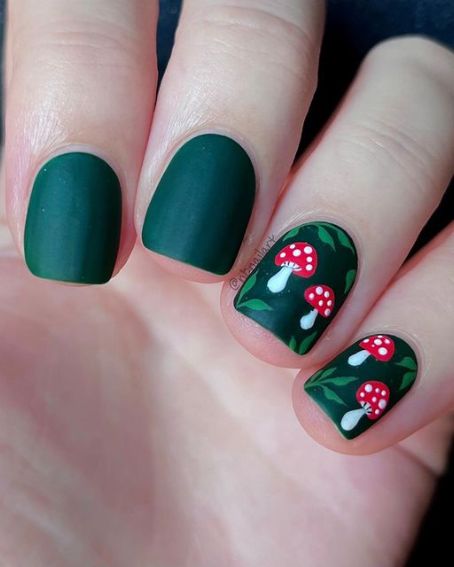 Create charming fall nails with dark green hues and adorable mushroom designs.
13. Scarecrow Nail Art in Autumnal Colors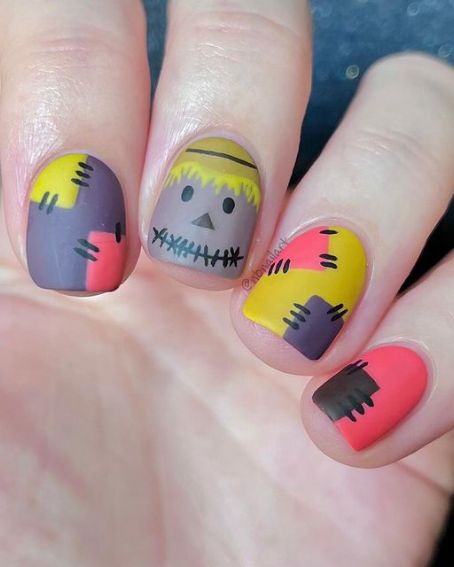 Embrace the spirit of autumn with scarecrow-themed nail art, incorporating warm and earthy tones.
14. Fall Natural Nail Designs by Javifernails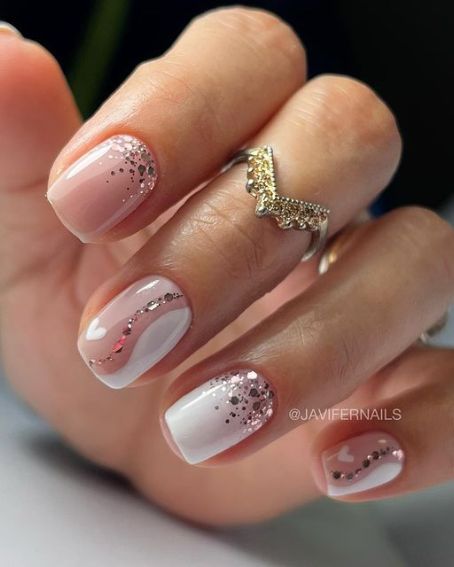 Opt for natural fall nail designs, celebrating the season's beauty in its purest form.
15. Baby Blue Nails by Alexandra Teleki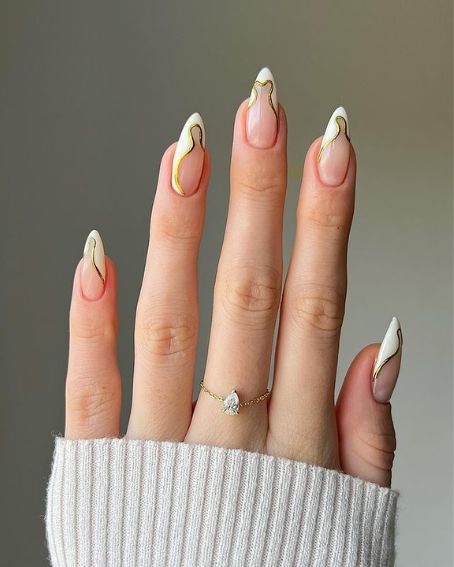 Infuse a hint of serenity into fall with baby blue nails, capturing the essence of a clear autumn sky.
16. Trendy Mermaid Nails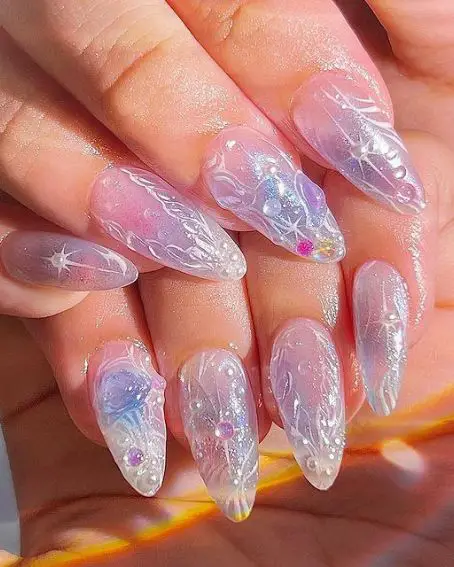 Dive into the whimsy of mermaid-inspired nails, incorporating fall tones for a unique and trendy twist.
17. Easy Dotticure for Every Nail Length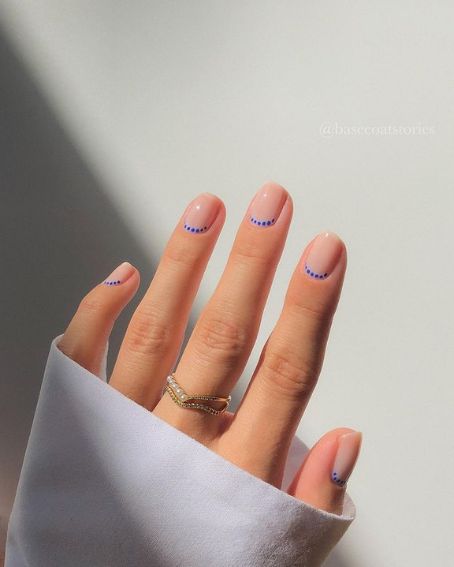 Explore effortless dotticure designs suitable for various nail lengths, adding a playful touch to your fall nail art repertoire.
Tips to ensure your fall nails look their best
Apply a Base Coat: Enhance polish longevity by applying a base coat before your nail color.
Thin Layers: Opt for two thin coats of polish instead of a single thick layer for even and long-lasting coverage.
Protect with Top Coat: Seal in your chosen design with a top coat, providing a glossy finish and protecting your nails.
Avoid Harsh Chemicals: Say no to acetone-based nail polish removers to maintain nail health.
Moisturize: Regularly moisturize your hands and nails to keep them healthy and vibrant.
With these trendy fall nail designs and essential care tips, you are ready to showcase your style and embrace the enchanting beauty of fall in every gesture.
When selecting a fall nail design, let your personal style and the occasion guide your choice. For formal events, opt for minimalist or classic designs, exuding elegance and poise. For casual gatherings, embrace the opportunity to experiment with trendy and seasonal motifs, reflecting your playful side.
Remember, the key to a flawless fall manicure lies not just in creativity but also in proper nail care. Prioritize high-quality nail polish and top coats to maintain your manicure's longevity.