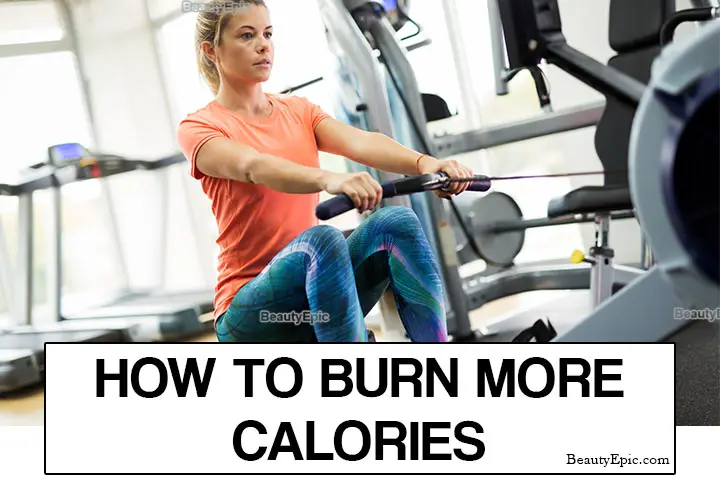 The rate at which you can lose your weight depends on your body mass index. Losing the initial few pounds may seem easier but as you venture further, the weight loss becomes more cumbersome. However, you can boost your fat-burning process by adding a few interesting workout regimens to your routine. Listed below are the top 6 workouts that can definitely prove helpful.
[ Read: Exercises to Lose Thigh Fat ]
6 Best Ways to Burn More Calories Fast
1. Indoor Cycling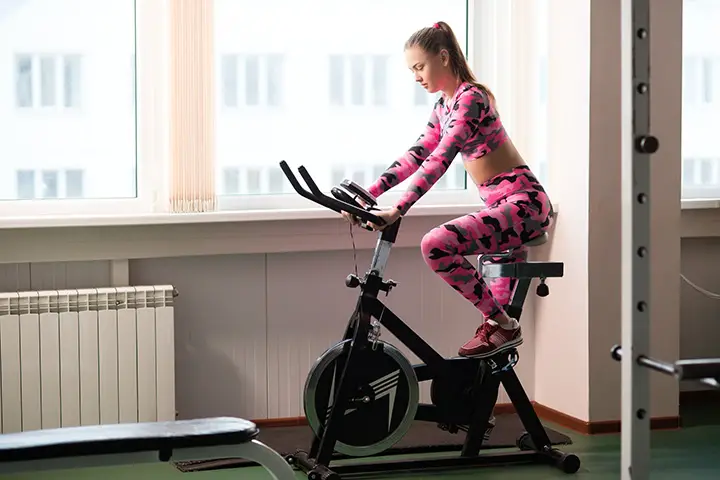 How to Do:
Use a high-quality workout cycle to practice indoor cycling. It would be useful if you can get a machine that indicates calories burnt.
Start with a 10-minute session and maintain a moderate speed.
Increase your speed within a few days and alternate high-intensity cycling with low-speed cycling to derive lasting results.
Number of Repetitions: Start with a 30-minute cycling workout on a daily basis.
How it Helps: Cycling helps in toning the muscles of your thighs and hips. Improved muscle formation can boost the amount of calories burnt when your body is resting.
[ Read: Exercises to Lose Armpit Fat ]
2. Rowing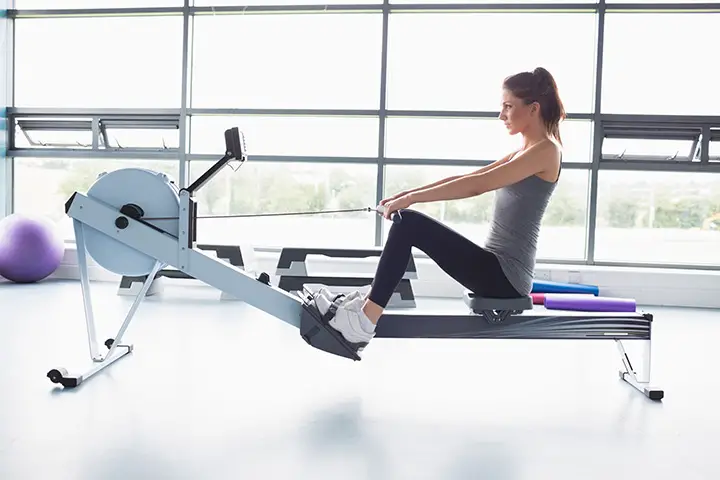 How to Do:
Before you start with rowing engage in a 5-minute warm-up session.
High-speed rowing is more effective in burning excess calories. You can use a rowing machine and start practicing for 20 to 30 minutes.
You can choose outdoor rowing if you enjoy working out in the open air.
Number of Repetitions: A single rowing session of around 30 to 40 minutes in a day can help you in maintaining a healthy weight.
How it Helps: Rowing is a powerful exercise for your arms and shoulders. It can easily melt the fat deposits around your armpits and upper arms.
[ Read: Exercises to Burn Lower Belly Fat ]
3. Jumping Rope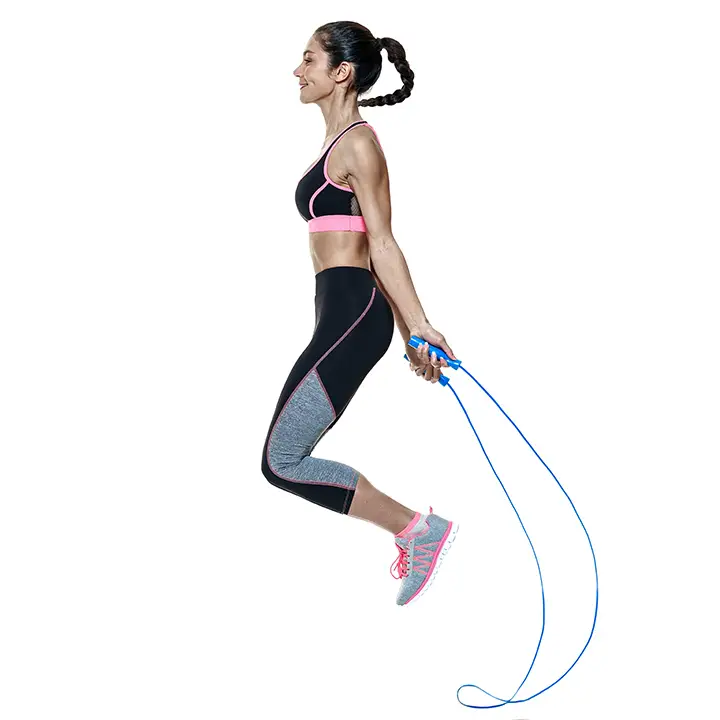 How to Do:
Rope jumping can be practiced anywhere and at anytime.
To avoid sprains you need to warm up your body before you begin with rope jumping.
You can start with a basic jump and switch to alternate foot jump and high knees jump for better results.
Number of Repetitions: Practice 5 minutes of rope jumping twice in a day for speedy weight loss.
How it Helps: Rope jumping is a classic exercise that can improve blood circulation to every organ and thereby helps the body in boosting its metabolic rate.
[ Read: Best Workouts to Burn Fat ]
4. Swimming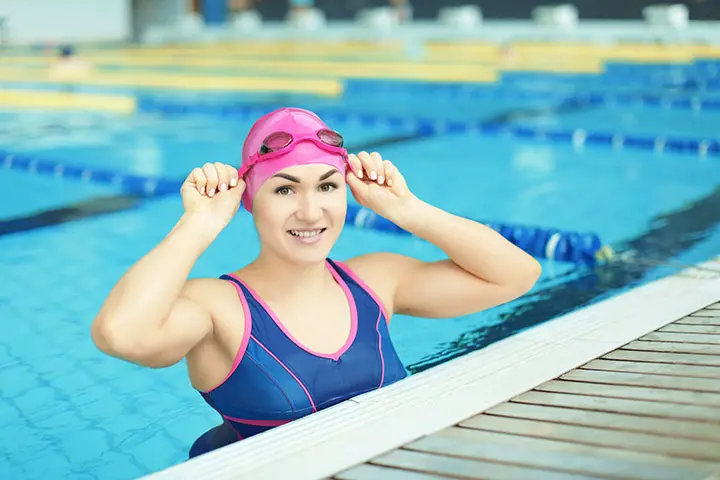 How to Do:
Start with a low-intensity swim comprising gentle strokes and gradually adopt advanced swimming techniques.
Practice freestyle swimming to improve your speed and agility.
Along with swimming, you can practice water aerobics for faster weight loss.
Number of Repetitions: You can practice swimming twice a day. For best results, swim 10 to 15 minutes without taking breaks.
How it Helps: Swimming can strengthen your body and relax your mind. It can considerably improve your stamina during workouts.
[ Read: Best Workouts To Reduce Back Fat ]
5. Volleyball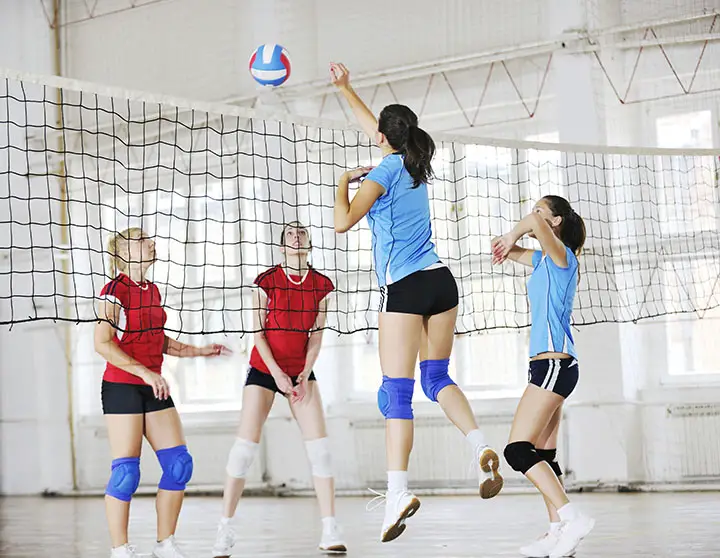 How to Do:
Start with indoor volleyball practice to learn the moves and techniques.
Engage in light warm-up exercises before beginning with longer volleyball sessions.
Practice outdoor volleyball to enjoy the benefits of sunlight and a fresh supply of oxygen.
Number of Repetitions: You can practice volleyball anytime during the day and a single session lasting 20 to 30 minutes can induce sufficient weight loss.
How it helps: It can considerably boost the calorie-burning capacity of your muscle tissues.
[ Read: Exercises to Get Rid of Bra Fat ]
6. Cross Country Skiing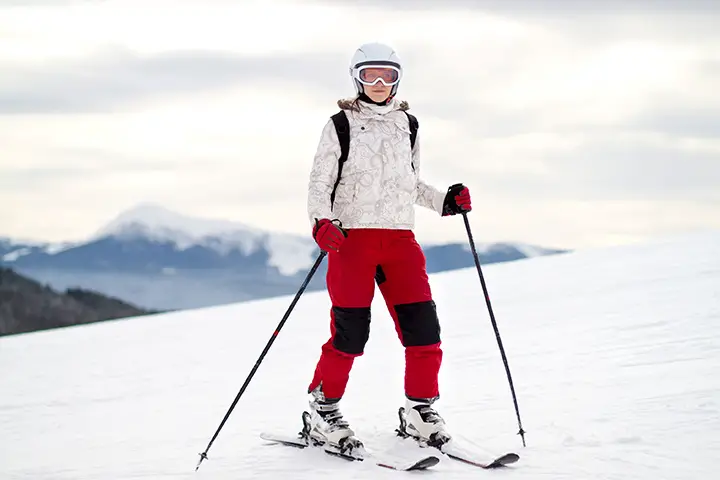 How to Do:
Follow the basic training required for doing cross country skiing.
Practice strength exercises that can improve your skiing skills and endurance levels. Some of the best workouts include single leg squat, side squat, triceps pull downs, and planks.
Equip yourself with durable skiing equipment and protection gear that can make your skiing safe and effective.
Number of Repetitions: A single skiing session of 30 to 40 minutes in a day can accelerate your body's fat-burning process.
How it Helps: Skiing enhances cardiovascular endurance and serves as a full-body workout.
By including all the above workouts, you can plan a perfect weight-loss program characterized by rapid calorie-burning process. Nonetheless, you can see faster changes if you combine the plan with a perfect weight-loss diet.
You Might Also Like: