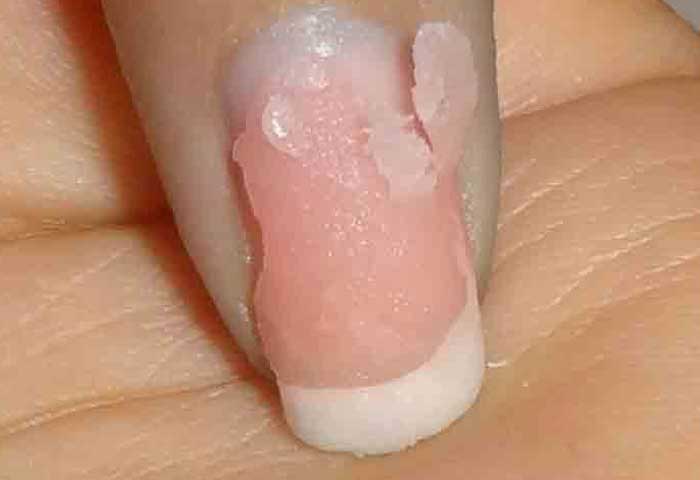 You enjoy wearing acrylic nails a lot that are trendy as all women do? Acrylic nails look very appealing but it is very tough to remove them if you do not have professional help. In this article we explain step by step guide on how to remove acrylic nails with acetone.
Things you Need to Remove Acrylic Nails at Home are
Acetone-Nail Polish Remover is important to scrape off acrylic nails.
Nail Clipper to clip off extra artificial nails.
Cotton Balls to rub acrylic from nails.
A glass bowl to put nail remover into the bowl.
A small hand kerchief for towel to wipe your hands.
Cuticle pusher for a smarter nail removal.
Vaseline or petroleum jelly to smooth your nails.
Mild hand soap.
How to Remove Acrylic Nails With Acetone Step by Step Guide?
Step 1:
If you have designed your nails with nail polish or you have applied any cosmetic design on your fake nails, first of all you should take off those designs or nail paints from your acrylic nails. Dip a ball of cotton in acetone and rub it gently on the nails to remove any special designs or glitter that is coated on top of your nail paint.
Step 2:
Next, you should cut your nails with nail cutter. Cut your nails properly in a clean manner from the fingertips. The nails should be trimmed in such manner so, that it can cut maximum possible amount of acrylic nails.
Step 3:
In case if you are a little apprehensive about using acetone or nail polish remover, then use some petroleum jelly or Vaseline on the fingers so that it can be easy to bear the acetone and nail polish remover.
Note: Do not apply Vaseline jelly on your nail skin, because if you use, acetone will not work properly to take off acrylic nails.
Step 4:
In fourth step you need a glass bowl and pour acetone nail polish remover into a bowl just to a level of 1 to 2 inches only.
Step 5:
Dip your fingertips in the acetone nail polish remover bowl for at least 10 to 15 minutes. Keep in your mind that when you dip your nails, you should place a simple part of the towel on the bowl that will wrap your nails. Keep it soaked for a few minutes, according to the need.
Note: Remember that you should do this above process with one hand at a time.
Step 6:
When you observe that acrylic is getting swollen, it indicates that it is time to remove acrylic nails with the cuticle pusher. Take the cuticle pusher and apply from the base of the nails, scratch the nails to the apex of the acrylic nails. Do it very softly. If it doesn't seem easy to remove then keep nails soaked in acetone for a little longer.
Note: Repeat the same method for the other hand.
Step 7:
After removing the nails, wash your hands and wipe out with a dry and clean towel.
Step 8:
Use a nail buffer to rub the entire extra acrylic nails and get same natural nails again. Restyle your nails using a nail buffer.
Ultimately, you came to know how to remove acrylic nails using a nail polish remover. So, without any trouble you can easily be able to take off your acrylic nails at your home by following the above-mentioned steps.
You Might Also Like:
Image:- 1