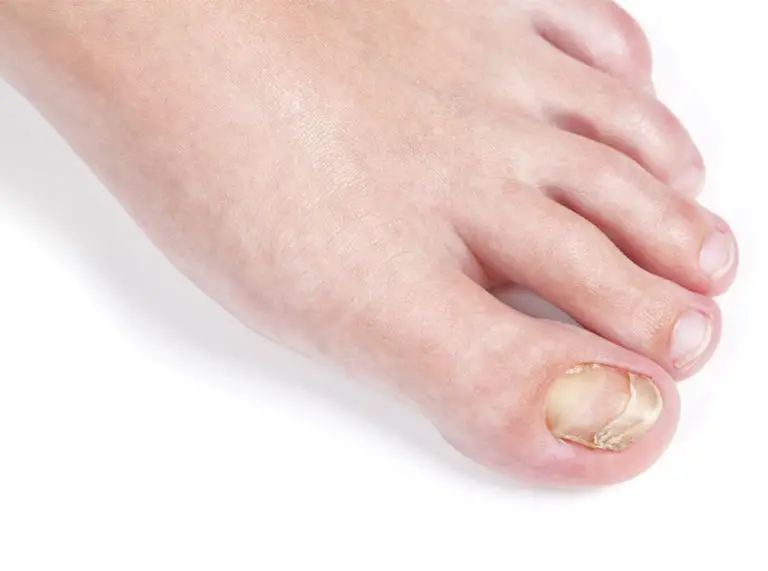 Toenail fungus is a common issue but it leads to many complicated health issues when remains untreated. Keeping toenails, dry, clean and well-trimmed can keep toe-nail infection at bay. In the initial stage of the toenail infection, you can try some home remedies to cure it. Let us see one such remedy in the next section.
Apple Cider Vinegar and Epsom Salt Toenail Fungus
When fungus gets developed, it changes skin's pH level and the skin gets more alkaline as compared to normal pH level of the skin. The acid containing vinegar balances the pH level. Therefore, it stops fungus from growing further. When comes to epsom salt pulls toxins out of the body. It also reduces inflammation in the foot.
Ingredients:
Organic apple cider vinegar: 1 part
Epsom salt- 1 part
Warm water- 6 parts
Process of Using: Mix the above ingredients and soak your feet in it for at least 30 minutes. Repeat it twice a day.
Benefits: Apple cider vinegar has anti-bacterial and healing characteristics. Hence the cure starts from the inside out.
[ Read: How to Use Tea Tree oil for Toenail Fungus ]
Apple Cider Vinegar and Water
Apple cider vinegar contains anti fungal and antibacterial properties and thereby it eventually kills those bacteria and fungus which cause infection. The acidic nature of the vinegar stops an infection from spreading further and if it is used repeatedly, it will ultimately kill the infection.
You'll Need:
apple cider vinegar
water
Process of Using:
Take water and vinegar in equal quantity.
Pour vinegar in lukewarm water.
Soak your feet for 30 minutes each day.
Let the feet dry and apply tea tree oil to it as it will help in quick recovery.
Note: If you feel burning sensation, then you must dilute it further.
[ Recommended: How to Use Apple Cider Vinegar for Toenail Fungus ]
Epsom Salt and Hydrogen Peroxide
Ingredients:
½ gallon of water
2 cups of Hydrogen peroxide
5 to 6 cups of Epsom salt.
Process of Using:
Mix all the ingredients in a deep and wide pan
Dip your feet into the solution
Let it rest for 30 minutes
Remove your feet and dry them
How It Work: Hydrogen peroxide oxygenates the tissues. It helps to kill any fungal growth.
Tips: Get out of the soak slowly and carefully. In case of pregnancy or high blood pressure conditions, consult your doctor before an Epsom salt foot soak.
Toenail fungus is a cosmetic issue and can lead to serious complications, especially for people having diabetes or a weak immune system. So, if you are unable to see any significant benefits after using home remedies, consult a doctor and take the prescribed medicines to prevent the condition from worsening.
Recommended Topics: