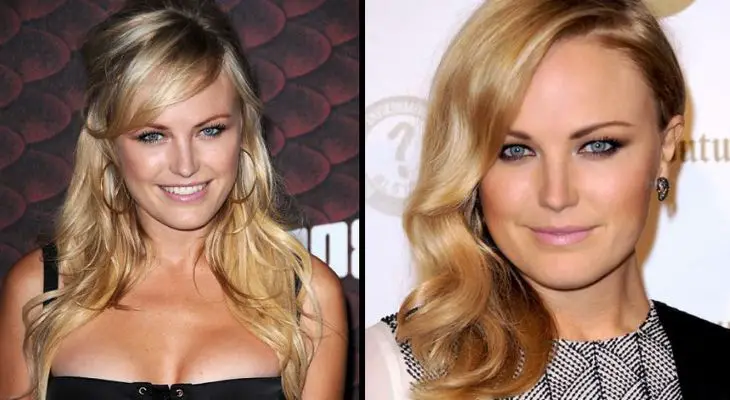 Malin Akerman is a popular Swedish-American actress and model. This supermodel pops up in various stylish trendy hairstyles and haircuts that will leave you awestruck. You can try out her super cool hairstyles and haircuts without any much effort. This article renders a pile of Malin Akerman's admiring hairstyles and haircuts.
17 Malin Akerman Hairstyles
1. Malin Akerman in Layered Short Bob Haircut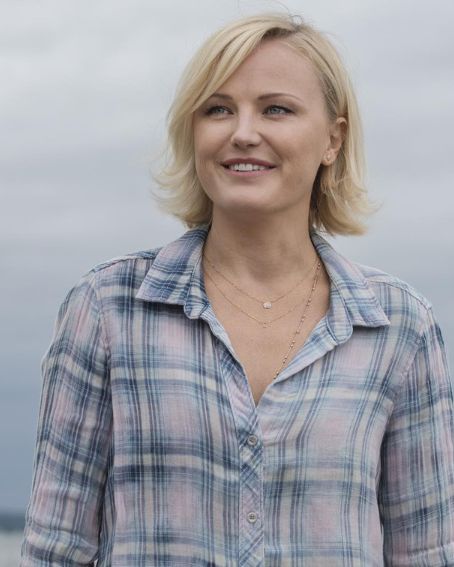 An always fashionable ever trendy haircut is a short bob. Her layered bob-cut blonde hair looks super cool, especially the side-swept bangs. This cut highly accentuates the actress's pretty eyes.
2. Malin Akerman's Blonde Long Slight Wavy Tresses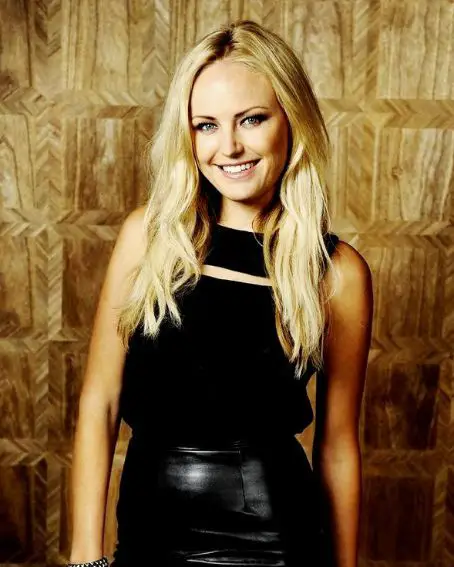 This is the most gorgeous appearance of Malin Akerman. The lovely long blonde slight wavy tresses suit her round face well. This hairstyle is one of the easiest and most suitable for all face shapes.
3. Malin Akerman in Layered Wavy Long Bob with Side Swept Fringes Hairstyle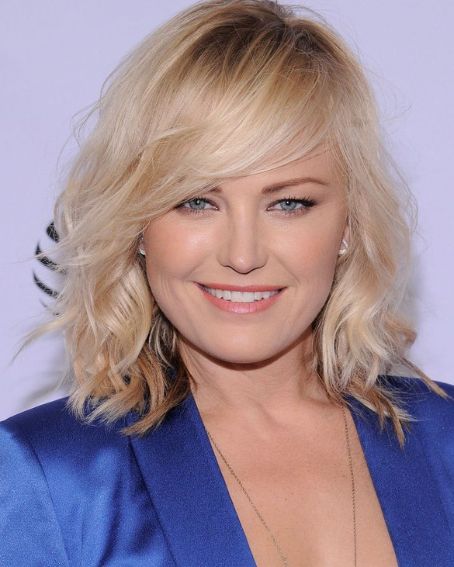 The Swedish-American actress was once spotted flaunting this pretty hairstyle. The blonde long bob hair is styled in waves to look bouncier. The side-swept fringes cover up her forehead highlighting her stunning eyes and cheeks.
4. Malin Akerman in Blonde Curly Hairstyle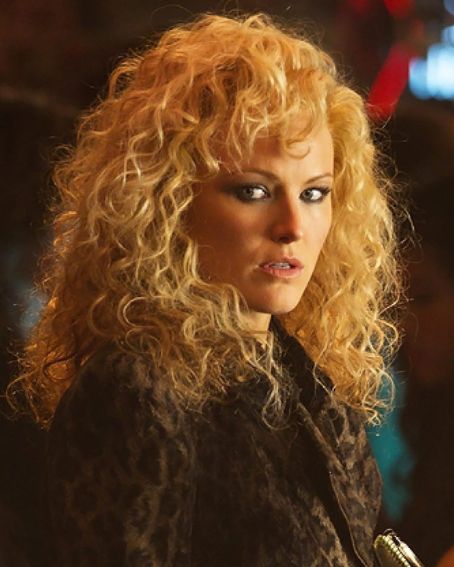 Malin Akerman looks ravishing in this blonde curly hair. It gives her a vintage look. Since curls are gorgeous, leaving them free can make your face look even smaller and cuter. The key here is the curly fringes which offer a delightful face.
[ See Also: Penelope Cruz Hairstyles & Haircuts ]
5. Malin Akerman's Platinum Long Pixie Haircut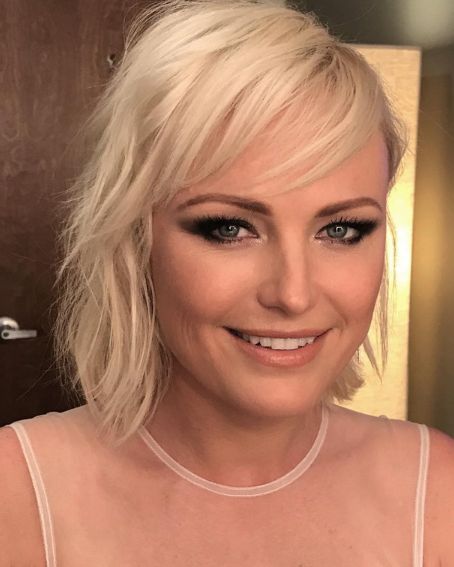 A long pixie haircut in Malin Akerman's platinum hair looks absolutely stunning and glowing. She looks stylish and pleasant full as well. A long pixie cut styling in this way with side swept bangs can look great even with party gowns.
6. Malin Akerman in Golden Blonde Side Pulled Hairstyle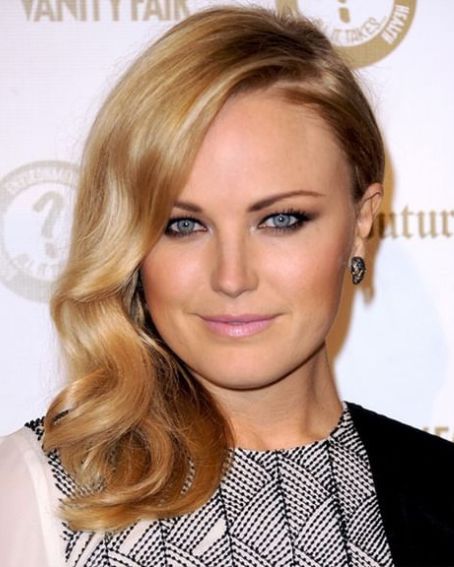 The ever-gorgeous model's golden blonde hair is pulled to the side and voluminous loose waves are added to give a touch of romanticism. You can try this impressive mind-blowing hairstyle for your dinner date.
7. Malin Akerman in Messy High Bun with Fringes Hairstyle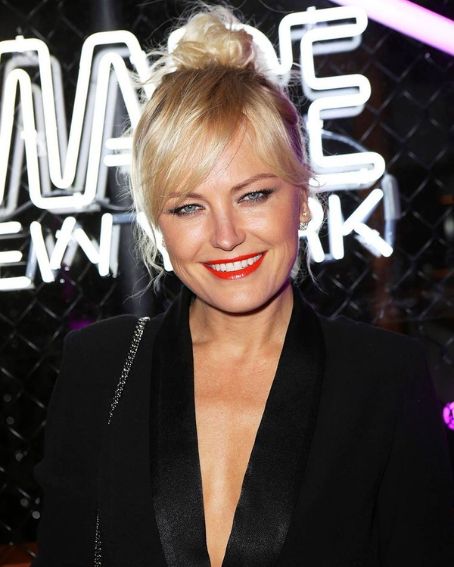 This supermodel never fails to amaze us with her stunning hairstyles. The messy high bun with the fringes in her blonde hair gives her a charming appearance. A simple diamond stud earring looks best with this hairstyle.
8. Malin Akerman's Wavy Long Bob with Fringes Hairstyle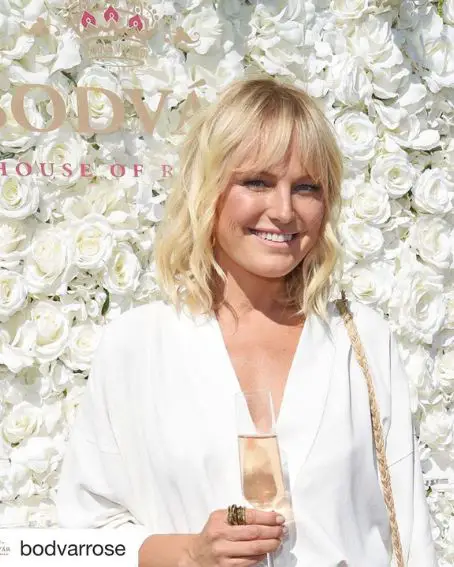 Many hairstyles suit Malin Akerman's face well, especially this wavy long bob hairstyle with fringes make her look adorable and fashionable. If you are blonde hair woman, never fail to try this hairstyle.
9. Malin Akerman in Tight Bun Hairstyle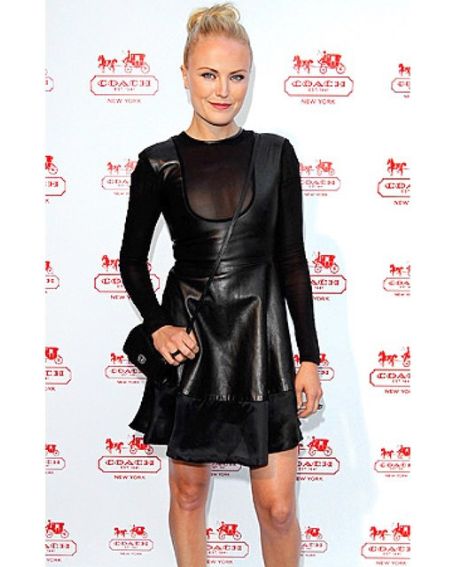 The tight bun hairstyle is the most stylish and trendiest one which suits all faces. Malin Akerman appears extremely glamorous with this tight bun hairstyle.
[ See Also: Selena Gomez Hairstyles & Haircuts ]
10. Malin Akerman's Uplift Pixie Cut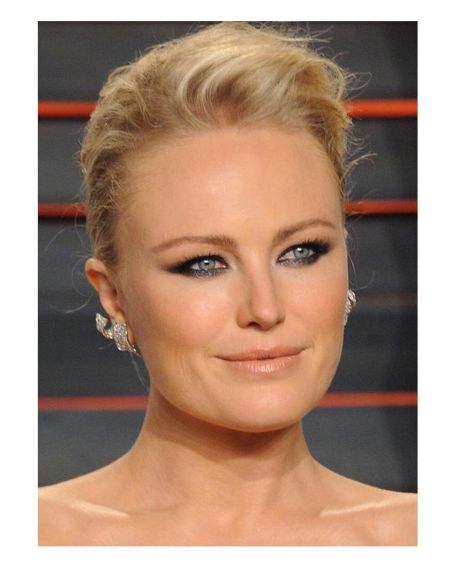 Malin Akerman's versatile blonde hair gets a pixie cut that is styled upwards and the sides are pulled back and set with hair cream. This haircut and style make her beautiful face visible to the fullest.
11. Malin Akerman's Side Parted Edgy Bob Haircut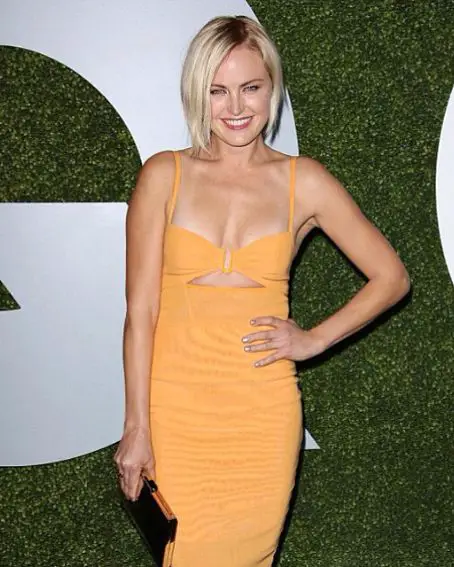 Bob hair is the one that is forever trending. With no doubts, Malin Akerman looked stunning with this side-parted edgy bob. Very easy to maintain and if you want to emphasize your dark blonde roots and lighter blonde shade hair, then go for this style.
12. Malin Akerman In Half Updo With Fringes Hairstyle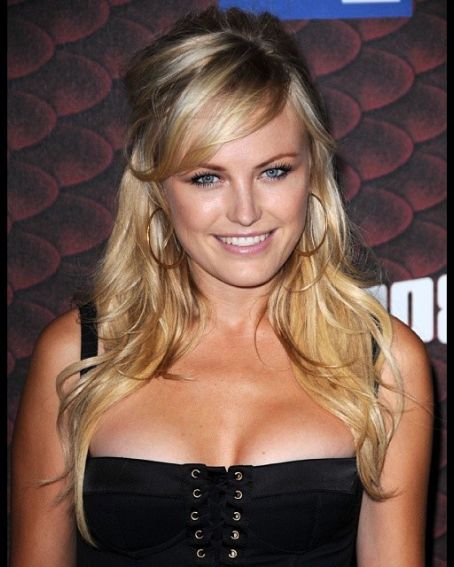 You will go in awe of Malin Akerman's hairstyles and haircuts. One such stunning hairstyle of her is this half updo with fringes hairstyle. This can offer a vintage Hollywood glam diva look with loads of prettiness. The long blonde mix of tresses makes her face glow brighter.
13. Malin Akerman In Side Parted Soft Fine Hair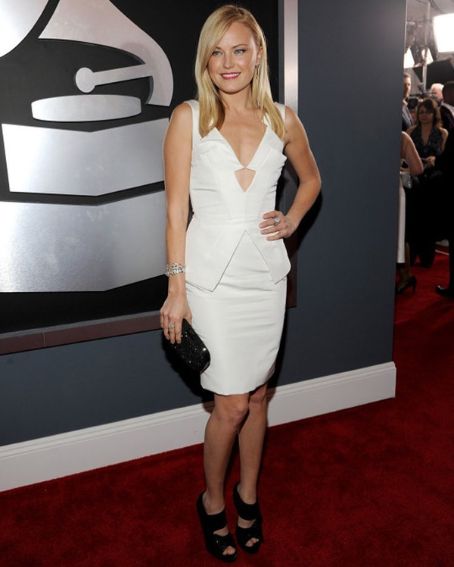 The fine medium-length blonde hair is straightened smooth and side parted. Set it with hair spray to maintain calmness. This hairstyle can make her face look flattering.
14. Malin Akerman's Shoulder Length Hair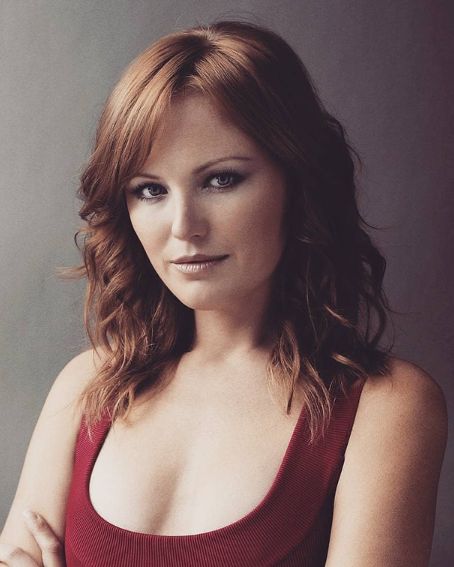 As most of the time she shows off her blonde mane, this dark brown waves and curls of shoulder-length hair also look great on Malin Akerman. The curls and waves add volume and style to the hair. Also, it accentuates her beautiful jawline.
15. Malin Akerman in Blonde Curly Bob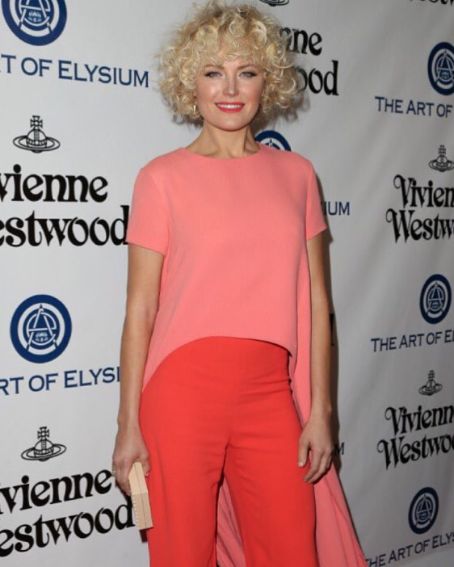 Malin Akerman's marvelous and stunning look can urge you to try out this gorgeous curly bob. No wonder, a blonde curly bob can look this much beautiful after seeing this style on Malin Akerman.
16. Malin Akerman's Shaggy Layered Hair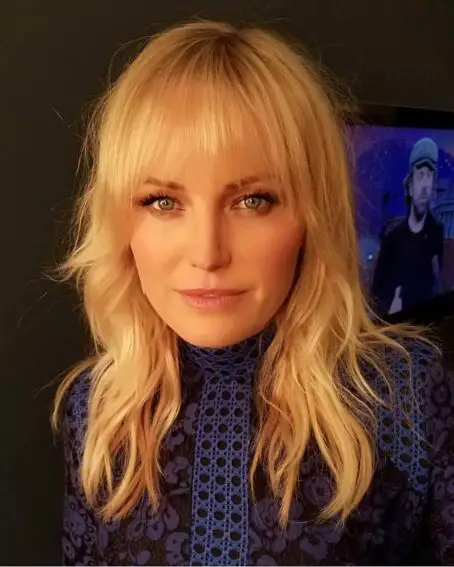 This beautiful woman can rock any type of hairstyle. This shaggy layered hair with full bangs is absolutely marvelous which accentuates her facial features. Her unique shiny blonde hair is the key here.
17. Malin Akerman's Creamy Blonde Wavy Short Hair with Side Swept Full Bangs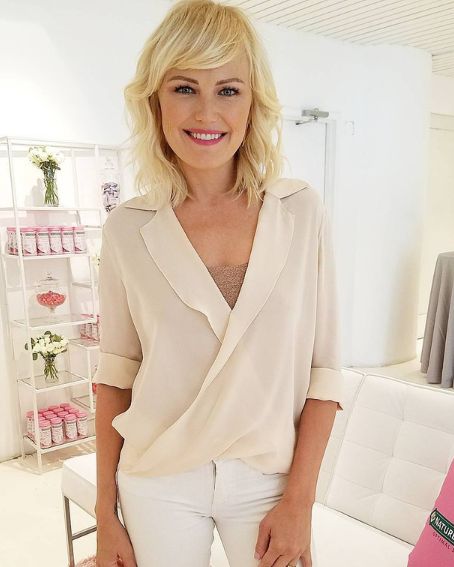 This look of Malin Akerman is inspiring to give a try if you want to chop your hair short. To cover up your large forehead you can go for this cute side-swept full bangs. The creamy blonde wavy short hair is styled in face-framing manner.
You Might Also Like: