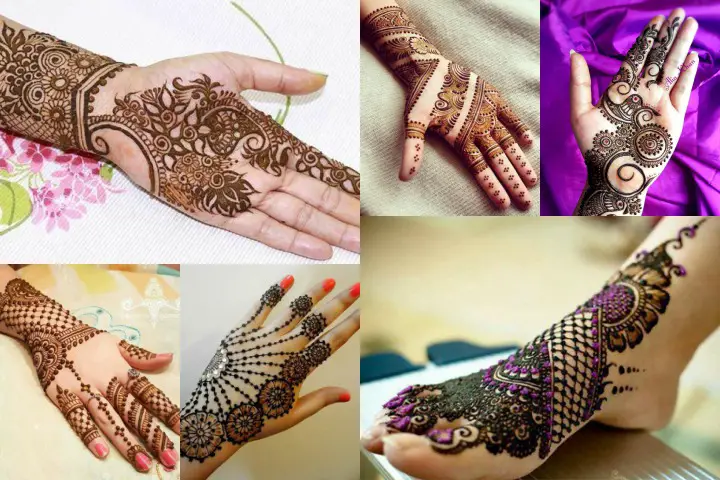 All Muslims have celebrated Eid all over the world with their tradition. They were fasting for a month, and when Eid time, they celebrate with their food, dresses, ornaments, and mehndi also make an important role for pre celebrations. Mehndi culture is also touched by this festival in all countries, women wore elegant designs on their palms, full hand, and legs to Eid, to express their happiness.
17 Latest and Beautiful Special Mehndi Designs for Eid
1. Floral With Urdu Letter In Eid Mehndi Design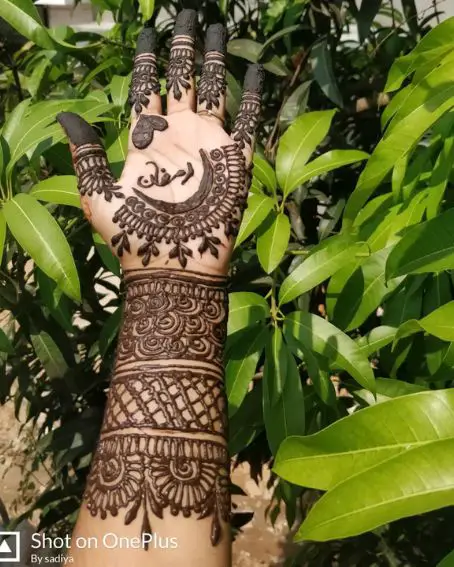 All Muslims are expecting their Eid and getting to celebrate. Before the festival, they were interested to do mehndi with their style. The way, this particular design is done with floral and squared designs with Urdu letters are awesome in palm hand.
2. Eid Images In Mehndi Designs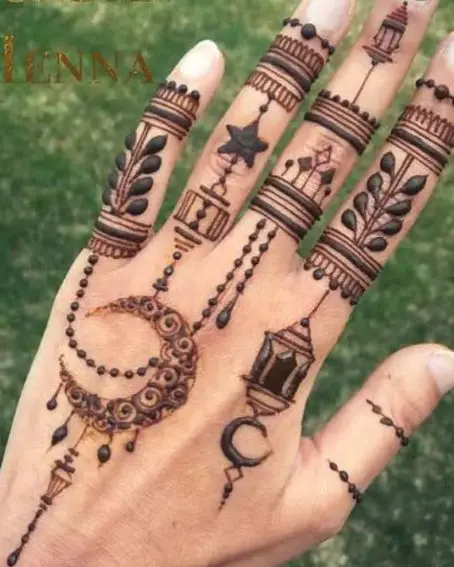 Very special and detailed about the Ramzan Eid festival portrait in mehndi design is stunning. The intentions of the art speak about the celebrations, happiness, and sharing of love for each other in the front hand, which is visible to everyone.
3. Rotating The Images In Mehndi For Eid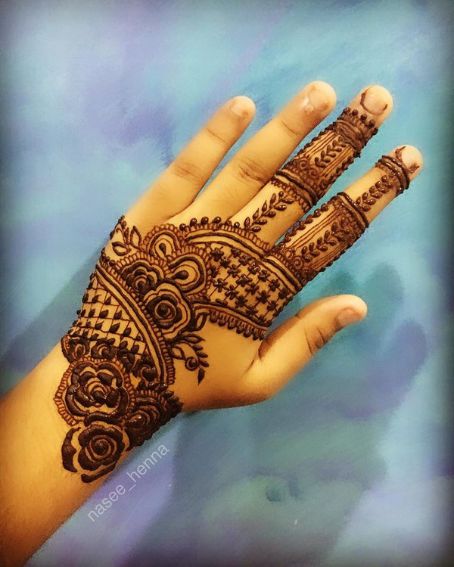 Unique flower designs give you ethical touch in rotating designs. Quite simple and the art is not spread on all fingers. The lined figure with a tiny leaf-like design pattern looks
modest and elegant appearance.
4. Front Hand Simple Mehndi Designs For Eid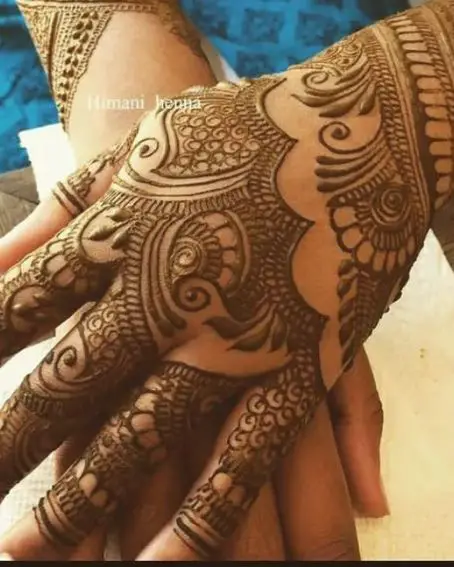 Gorgeous and eye-catching design in the front hand, make you feel special and pomp appearance. The paisley motif followed in all the fingers is perfect for the whole look.
5. Half-moon Eid Images In Mehndi Art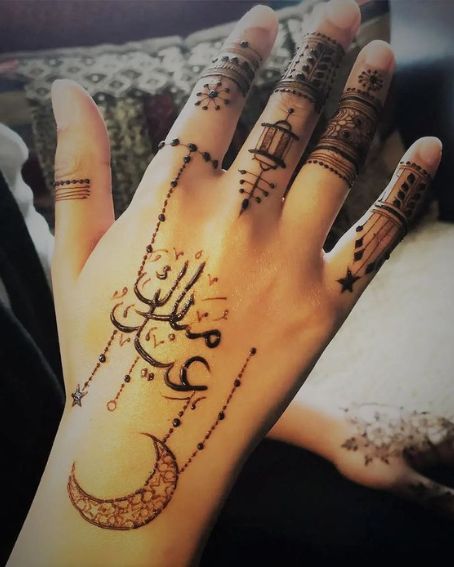 The simple and stunning design in the front hand, everyone can find was a special design for Eid. Half-moon and masque design with the small leaf followed on all fingers. The mehndi arts are easily seen and take minimal time for this design.
6. Beautiful Mehndi Flower Designs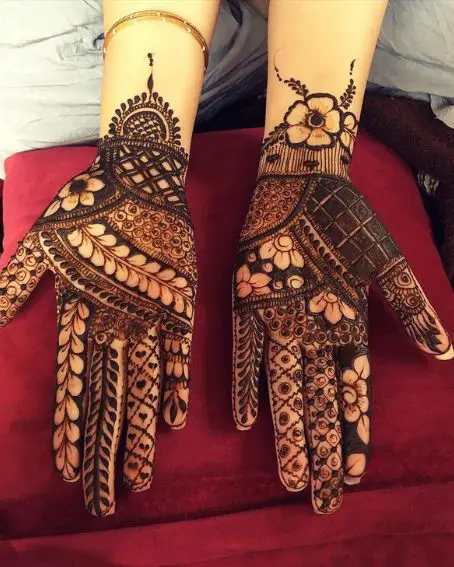 The flower and leaf motifs are always special for womanish designs with elegant and enchanting appearances. There are multi designs comparatively each other with the pattern. Different types of flower designs and leaf patterns are present on every finger.
7. Simple Pattern Mehndi Design For Eid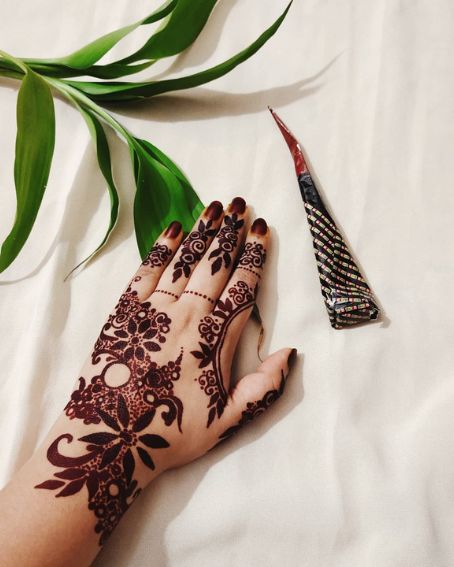 Brilliant work in hand with minimal space occupied for this modest design. The flower motifs with different size patterns take minimum time to use it. The whole mehndi is a simple and perfect match for the Eid occasion.
8. Petal Mehndi Designs For Eid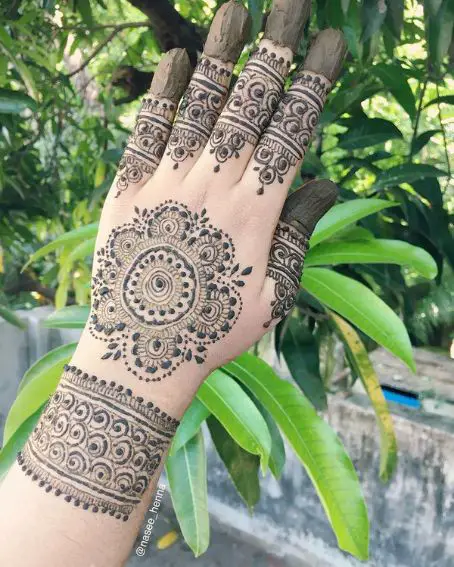 Most Muslim women love this pattern design for their every occasion. This mehndi looks grand and doom for the festivals, very pretty among the group. The elegant design can give you a charm and bold look.
9. Latest Mehndi Designs For Both Hands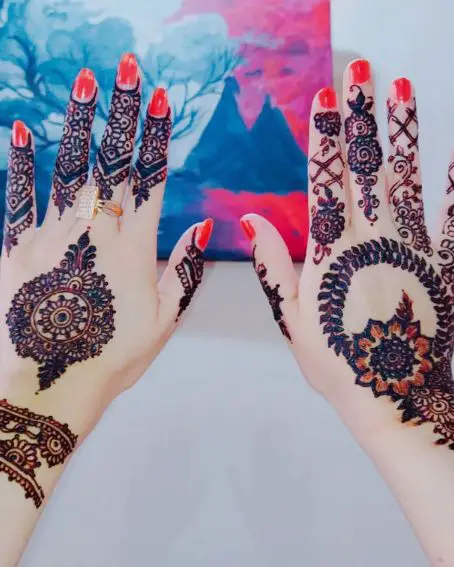 Two different designs are worn during the Eid festival showing them as a lover of henna. Unique and creativity happened in both hands, which makes Eid very special, and the season is full of joy and gaiety. The Black and brown color with paisley design is very gorgeous.
10. Stripes Lined Mehndi Art For Eid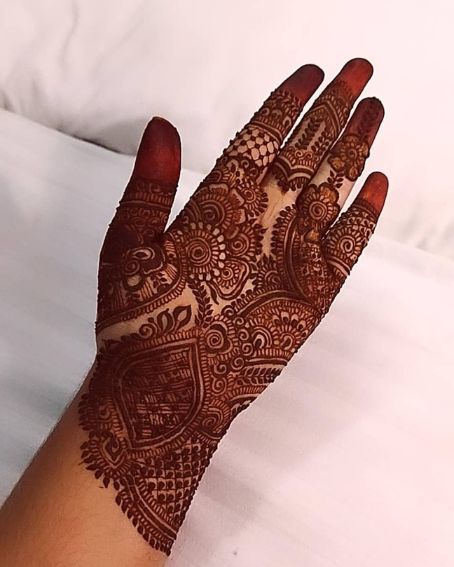 The festival brings always happiness and blessings to everyone. At this festival women always give importance to making themselves the beauty. On that list, mehndi is vital, and spend some for it. Stripes in a circle and checkered designs give you a stylish and elegant outlook.
11. Swan And Flower Designs In The Leg For The Eid Festival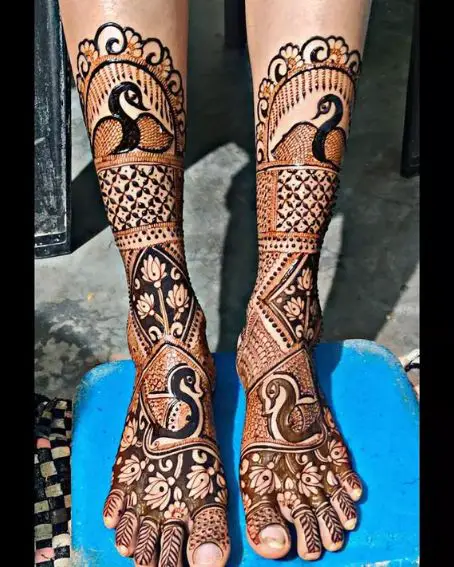 Muslim women at the Eid festival, not only concentrate on hand mehndi but also focus on their legs. Here, the special swan and flower are portrayed as ethical touch with stunning design. The motifs were highlighted, and dark shades give more color after they dry.
12. Bracelet Design In Hand For Eid Festival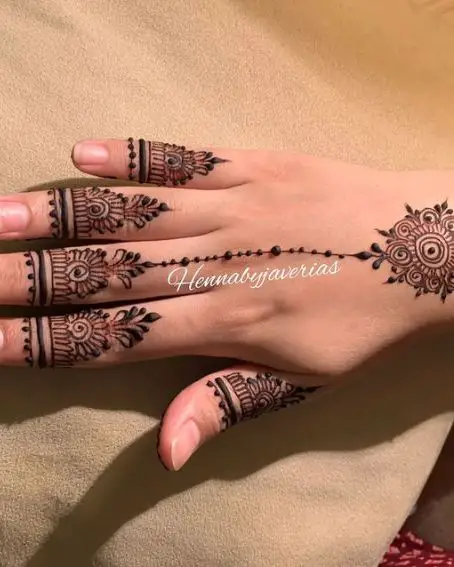 The art is unique and creating this design takes little time only. Look simple and visible like an ornament design, and the under the nails, the paisley pattern shadowed gives more elegance. You can match it with rings and nail colors to make it more attractive.
13. Traditional Mehndi Designs For Eid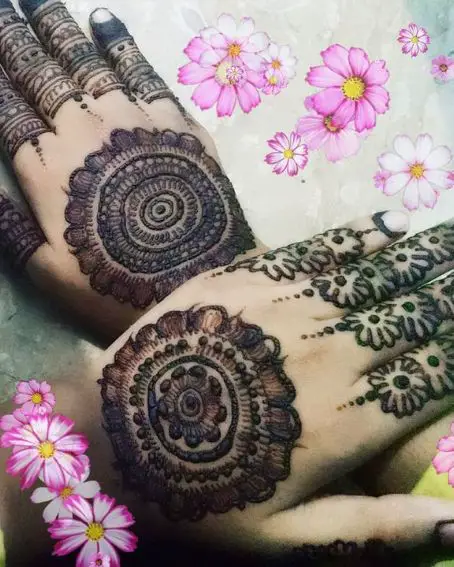 Many women love this traditional method of mehndi design. The designs like petals with complex designs give awesome ideas for both front and backhand. The fingers are decorated with flower patterns giving you a remarkable experience.
14. Half-moon Mehndi Designs For The Ramzan Festival
In the Ramzan festival, the moon is the basis of the festival. So, in many Muslim festivals, their ornaments, dresses, and household decoration use a half-moon. In the mehndi type, here they decorate with half-moon and drop designs as the pattern is stunning.
15. Straight Flower Mehndi Design For Leg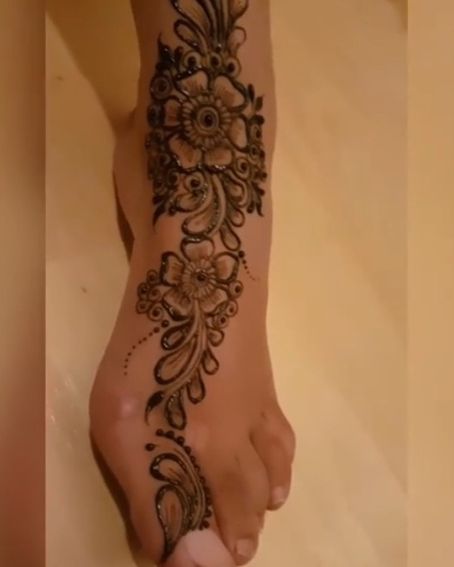 It is a normal and casual design for legs for a modern outfit. The floral design, with drops and brown shade inside the petals, give a fine touch to this art. Melody's feeling in this drawing gives you fabulous and dramatic touch.
16. Cool Mehndi Style For Eid Festival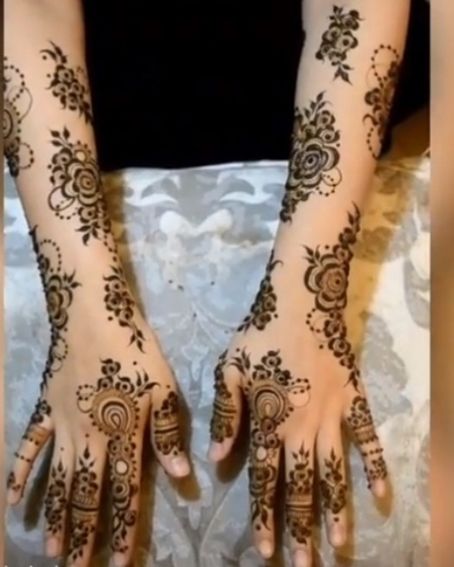 Different and stylish design for full hand springs beauty and chic. Perfectly match for modern outfits and ornaments worn at festivals. Bright and spacious art in a floral pattern like paint throughout the hand is tremendous.
17. Checked Feet Design For Mehndi On Eid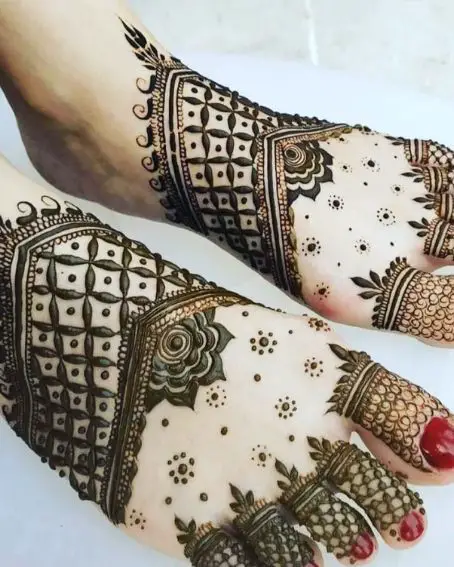 The checked with dots in the middle design pattern appear rich and fabulous. And the designs are divided into two parts with various designs on the fingers of the leg. All the fingers on the feet wear minute sketch takes more time for this art.
You Might Also Like: