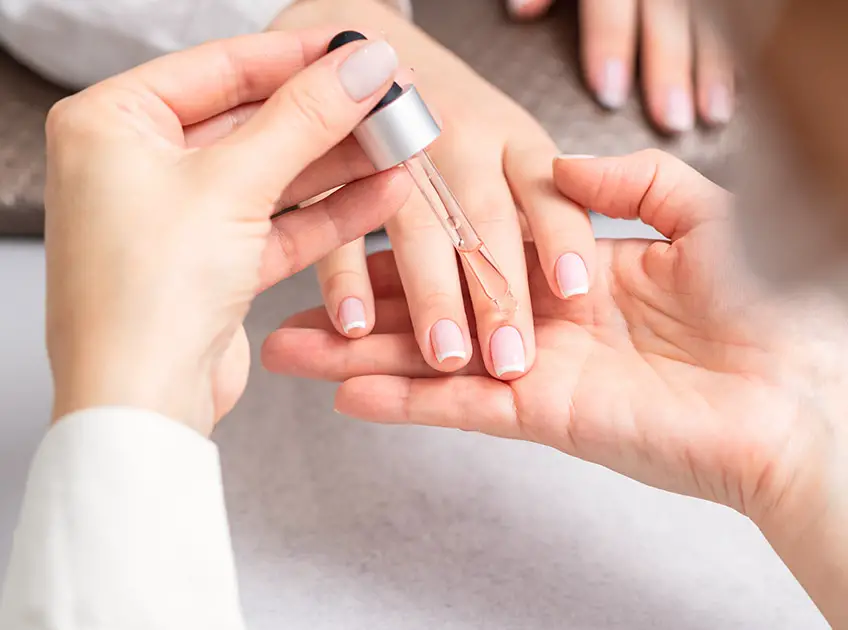 It is annoying to have dry and cracked nails as these have resulted in a painful experience too. Genetics may be a reason for this, besides other factors like nutritional deficiencies. To deal with the issue, various products have been developed that claim to make the nails strong. Read on to know about nail hardener and nail strengthener and which of these two is better.
Nail Strengthener vs Nail Hardener
A nail hardener is a short treatment for quickly hardening the nail plates. It is used for the ensuing long-term promotion of stringer and healthier nails. Sometimes the terms nail strengthener and nail hardener are used interchangeably as these are both meant for nourishing the nails and making them stronger.
If you want to go for any one of these products, select based on the following criteria:
1. Who is it Suitable for?
Nail strengthener is good for someone whose nails are weak, brittle and peeling but if your nails often chip when you try to grow them, nail hardener can be used.
2. When Should You Use These?
If you use acrylic nails regularly, along with other harsh nail accessories such as gel polishes, and dip powders, nail strengtheners are needed to prevent the nails from weakening.
Whereas nail hardeners are used for growing long nails without the fear of breaking.
Tips: Nail hardeners have formalin or formaldehyde that makes the nails rigid. But excessive use can result in brittle and weak nails. Hence these shouldn't be used too often. And even while using the products, make sure to nourish the nails for keeping them healthy.
3. Working
Nail strengthener appears similar to the clear base coats but has additional nutrients in them such as Keratin, Biotin, and Vitamin E, all of which promote nail health.
Nail hardeners are of two different types, i.e cross-linking and reinforcement hardeners, both of which can be differentiated based on the ingredients used for creating them.
The cross-linking hardeners are quite popular and work by binding the keratin on nails tightly, making them hard and less flexible, whereas the reinforcement hardeners work by forming a protective coat on the nails, to make them rigid.
Ingredients in cross-linking nail-hardeners include epoxy resin, calcium, hydrolyzed keratin and formaldehyde resin.
4. Impact on Nails
A nail hardener will reduce the flexibility of your nails but strengtheners won't.
Tips To Follow While Using Nail Strengthener Or Nail Hardener
Some simple tips to keep up the health of your nails while using a nail hardener or strengthener are as follows:
Nail strengthener provides long-term benefits.

For the best outcome, use a nail strengthener 1-2 times every day for 14 days. You can use it as a base coat or a pre-prep for the main coat to make the manicure last longer.

Follow the directions on the label while using and you can even do a patch test for safety.

To keep your nails moisturized while using a strengthener or hardener, use cuticle oil every day.
Though nail hardeners or strengtheners provide a quick way of keeping the nails strong, you need to focus on your food habits to ensure that it gets sufficient nourishment. This will help in developing naturally strong nails.
You Might Also Like: