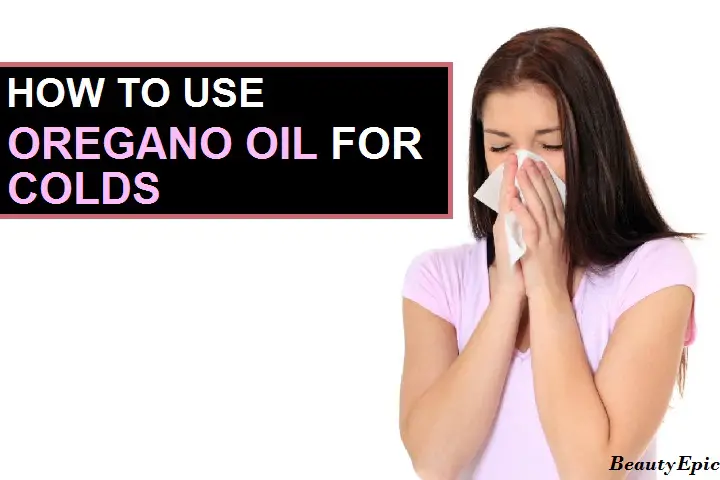 Cold, cough and flu are something which is very common to see in the winter months. Flu viruses are very stable when they get cold air, and low humidity. This supports the virus particles to stay in the air. As per many experts oil of oregano is one of the best natural products to treat cold. Let us read to know how to use oregano oil for colds.
What Does Oil of Oregano Do for Colds
Oregano oil is known to be one of the best natural solutions when the immune system is attacked by cold virus, flu, or cough? Because of its anti-inflammatory, antiseptic, antibacterial, and antioxidant features it helps in fighting cold and flu. The oil contains some potent compounds which can prevent or even treat cold or flu:
Thymol: It is a natural antiseptic. It helps in enhancing the power of immune system and promote natural healing
Beta-caryophyllin: This compound is known for the anti-inflammatory benefits which it offers to the body
Naringin: It enhances the level of antioxidants in oregano oil. It helps in improving the power of oil oregano ability towards fighting cold and flu viruses
Rosmarinic acid: It is an antioxidant. It is also a natural antihistamine which is useful for empowering the body to fight cold and flu
Benefits of Oregano Oil for Cold & Flu
If you get the feel that the immune system is already under attack, of flu and cold virus, start using oregano oil. This will help in making the immune system strong.
It helps in treating sore throat
It helps in treating itchy eyes caused due to severe cold
Treats severe headache caused due to severe cold and cough
Controls body temperature in case of fever caused due to cold and flu
Supports in extracting the accumulated cough inside body
Helps in treating problem of running nose caused due to cold and cough
Severe sneezing due to flu and cold viruses
1. How to Use Oregano Oil for Colds
Remedy 1: ( Oregano Oil for Colds )
Things you need:
Preparation Time: 2 min
Procedure:
Add few drops of oregano oil on your pillow before you go to bed Breath the aroma of the oil
How it work: It will help in releasing the pressure of cough on chest
Repetitions: Daily till you are relieved
Best time to Apply: At Night.
[ Read: How to Use Turmeric for Colds ]
Remedy 2: ( Oregano Oil for Colds )
Ingredients:
Oregano Oil
Any Carrier oil
Preparation Time: 2 mins
Procedure:
Mix 1: 3 ratio of oregano oil and any carrier oil
Now put some drop of this oil on chest and massage softly
How it works: Aromatic compounds will relieve chest pressure and irritation. Cough-will be out by morning
Repetitions: Daily once till you are relieved
Best time to Apply: Do it before you go to sleep
Tips: Breath slowly to get the effects fast.
To treat cough, oregano oil actually cuts right through the phlegm and the mucus. This will reduce the inflammation developed in the respiratory tracts due to cold and flu viruses. It will support in eliminating the virus or bacteria responsible for causing cough. It will act for stimulating healing process of tissues in neck, back and chest areas of the body.
You Might Also Like:
Image:- 1