Every culture has own style of function they exactly celebrate so, when it comes to Rajasthani artwork they are always number one and top in the list of cultural programs. If we talk about various cultural programs in India including especially in rajasthani culture so, we find there are several rituals such as teej, karva chauth, rakhi, diwali, and other Indian women they decorate their hands with full of beautiful mehndi styles. Rajasthani women are very much fond of wearing mehndi on their hands and feet that completely provide their full of hands and feet incredible appearances. In rajasthani cultural programs that every single woman wears dazzling mehndi designs and you cannot see their hands empty even, they are always full with amazing mehndi designs as well. Rajasthani mehndi designs are awesome and they clearly show the rajasthani cultures along with their great royalty and gracefulness of their personalities.
Top 20 Rajasthani Mehndi Designs For Hands And Feets:
Mehndi designs are main keys of our Indian culture since ancestral era and now it has been modified and came back with newest and trendiest way of mehndi styles with different names. Similarly rajasthani mehndi designs show great styles of their amazing culture as well as it exhibits superb tradition of Rajasthan. Here, lots of different Rajasthani mehndi designs are available
1. Bridal Rajasthani Mehndi Design:
Rajsathani mehndi patterns for brides are superb and rasjasthani's bahu is incomplete without beautiful rajasthani mehndi. As the mehndi is jewelries of rajasthani's brides and they are dipped in that mehndi design in such way that offers them very remarkable and enchanting looks and from forehead to toe their cultures and traditions are exhibited through rajasthani bridal mehndi design.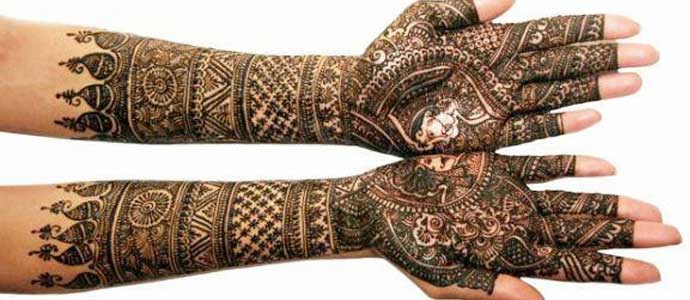 2. Rajasthani Feet Mehndi Design:
Rajasthani feet mehndi design is one of the most appealing and attractive mehndi patterns in Indian culture. The mehndi artists who design the mehndi on feet that completely shows the great royal of Rajasthan and when the brides are ready to walk that seems to add pure aroma on their feet and her walking giving a new and eye-catching presence to all.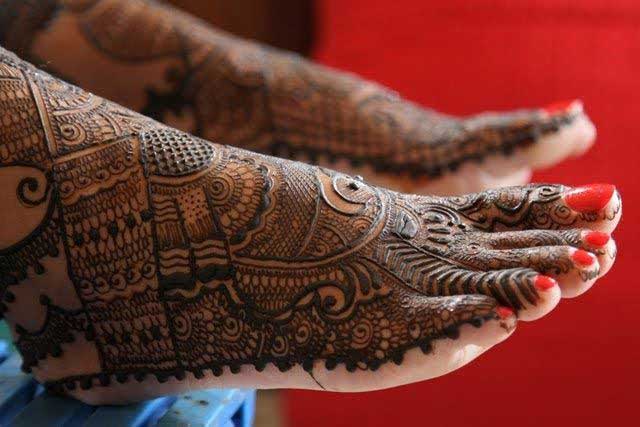 3. Bridal Rajasthani Feet Mehndi Design:
Rajasthani wedding is one of the royal weddings in India while they always design their feet with trendy bridal feet mehndi design. Their feet look more stunning when they apply full mehndi on their feet that is superb and too magnificent. Applying feet mehndi by rajasthani women adds graceful and lavishness to their attitude.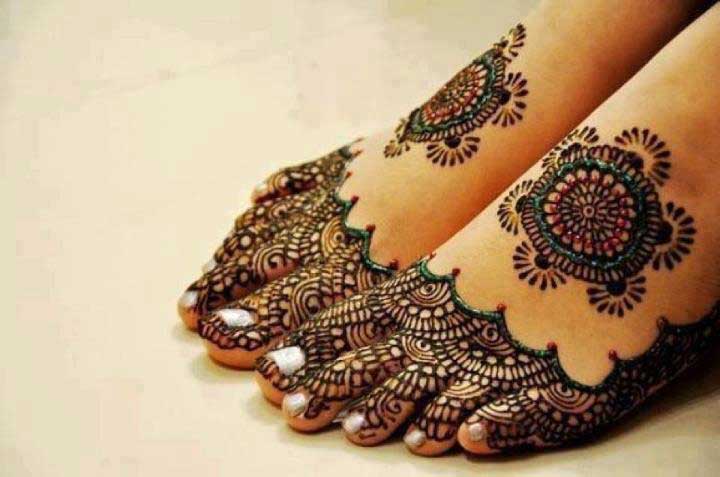 4. Simple Rajasthani Mehndi Design:
Here, in such mehndi design if rajasthani brides do not want any intricate mehndi design just want to make their simple and easy mehndi motif then wear simple mehndi design. This easy and simple mehndi pattern presents your great simplicity withy keep smart touch on your hands just creating with several simple mehndi designs such as flowers, leaves, small squares, dots, and other mehndi patterns.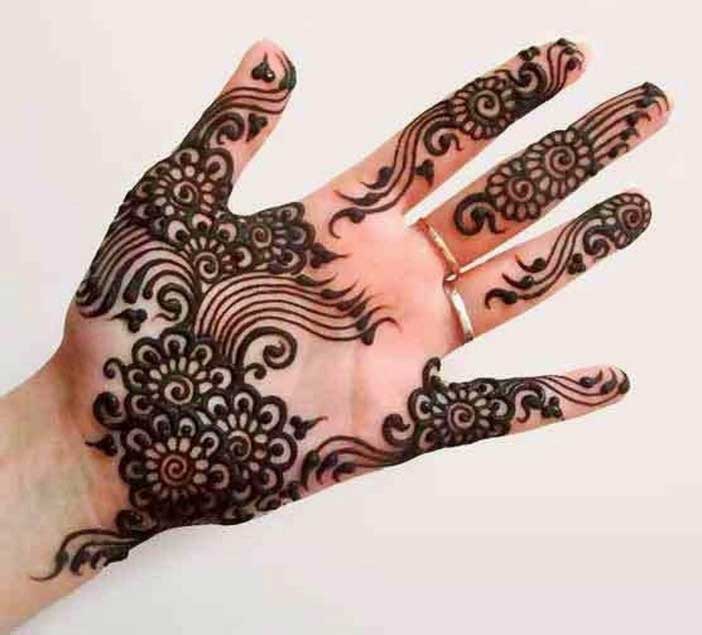 [ See Also: Pakistani Mehndi Designs ]
5. Modern Rajasthani Bridal Mehndi Design:
This grand looking modern bridal rajasthani mehndi design is awesome and makes your hands too attractive. The mehndi design presents modernity with justifying you modern Indian women where the designs are clear to see like big floral patterns, leafy designs, and other unique designs are made that give a proof of true contemporary mehndi style.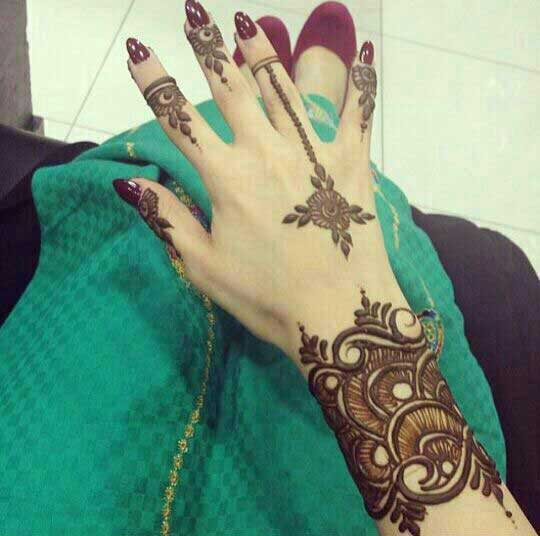 6. Traditional Rajasthani Mehndi Design:
The mehndi design in rajasthani traditional pattern is really spellbound that glances with great sign of classic rajasthani culture. This motif is quite rich in rajasthani rituals and perfectly presenting permeates of charismatic ethnicity and mores of Rajasthan.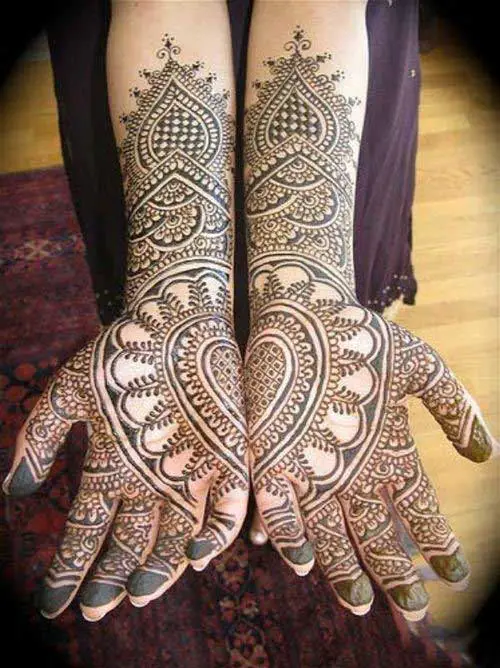 7. Round Shape Rajasthani Mehndi Design:
Circular shape of rajasthani mehndi motif is fantastic and presents with theme based pattern that completely enhances the tradition and captivating cultures of all rajasthani people. This round shape rajasthani mehndi design is quite easy to create on the center of your hands them create other finest motifs around and in the circle that really grabs everybody's mind there at this mehndi style.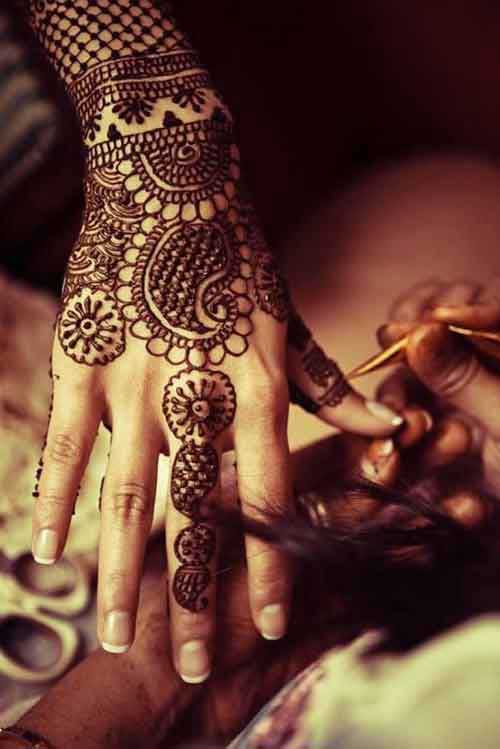 8. Fingers and Feet Covered Rajasthani Mehndi Design:
Really this is awesome mehndi design that looks incredible when this mehndi motif is ready on your hands that provide breathtaking look to your mehndi pattern as here your fingers and feet are covered with small lines, checkers, small flowers and it creates deep attention on your mehndi style.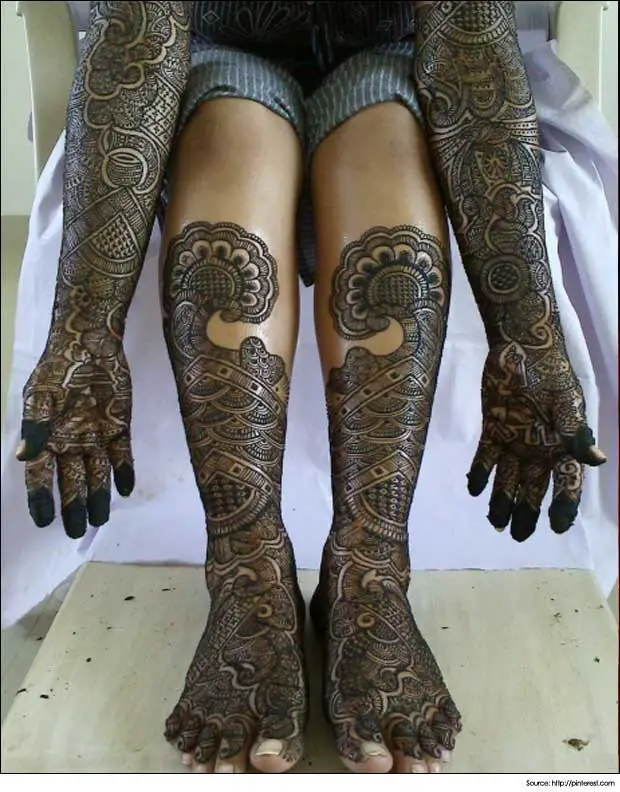 9. Floral Rajasthani Mehndi Design:
Floral mehndi pattern is not new one but in rajasthani flower mehndi motif is something different and remarkable. This is distinct mehndi design drawn with flowers motifs and your hands will look mesmerized when anyone will look at your hands. The floral rajasthani mehndi pattern grabs your concentration.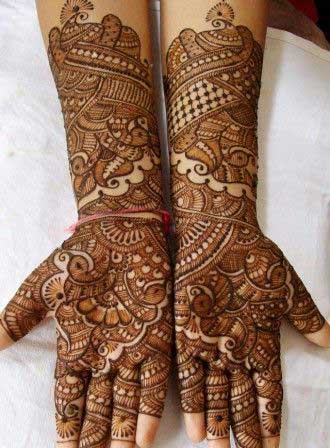 [ See Also: Gujarati Mehndi Designs ]
10. Dulha Dulhan Rajasthani Mehndi Design:
In such mehndi pattern the name includes Dulha Dulhan that simply indicates to Bride-Groom mehndi design where the motifs are created by drawing the images of Dulha and Dulhan. This mehndi design in bride-groom pattern will bring more togetherness of your blessed married relationship and the designs are more enthralling and fascinating.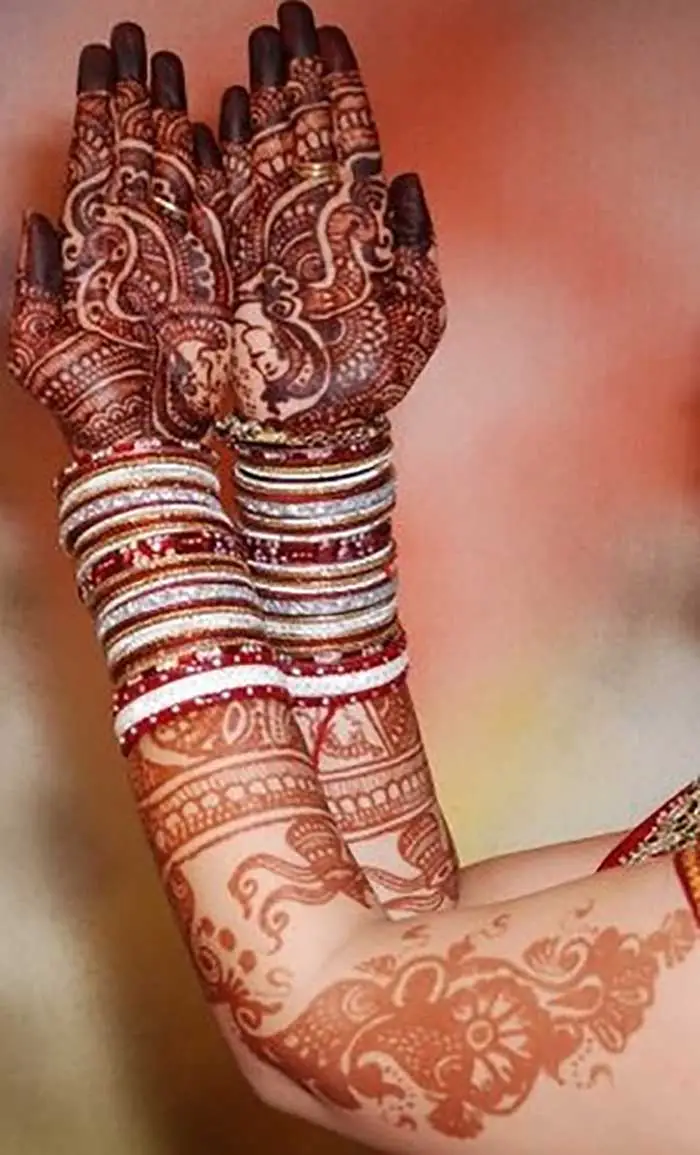 11. Other Rajasthani mehndi Designs are:


12. Wedding Mehndi Design:
13. Mehndi Designs For Outer Hand:
14. Full Hand Mehndi Design: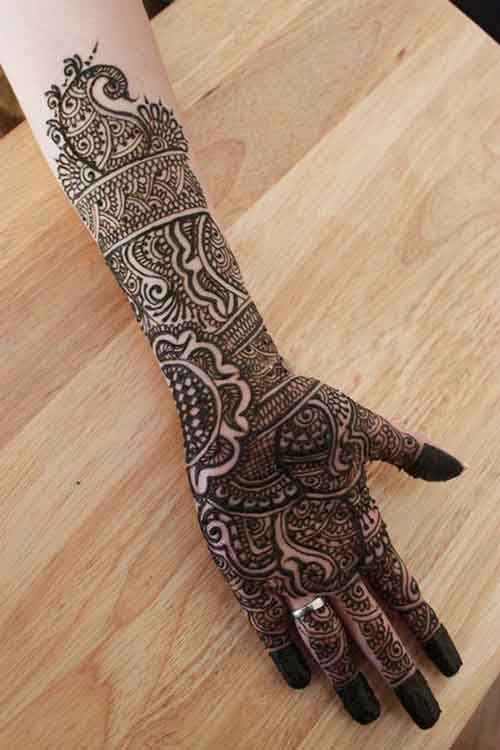 15. Rajasthani Mehendi Design:
16. New Mehndi Design:


17.Full Hand Mehndi Design: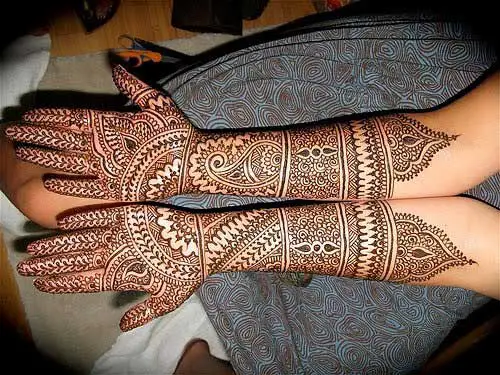 18. Traditional Mehendi Design: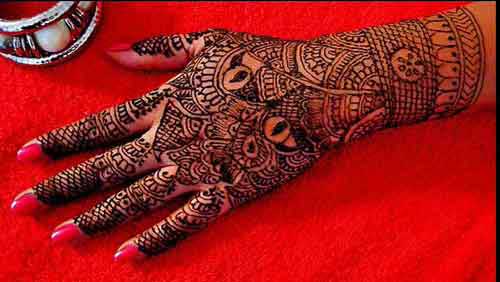 19. Latest Mehandi Design: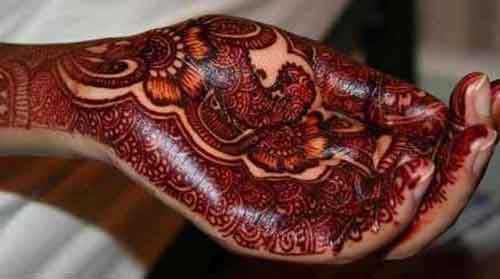 20. Beautiful Flower Mehndi Design: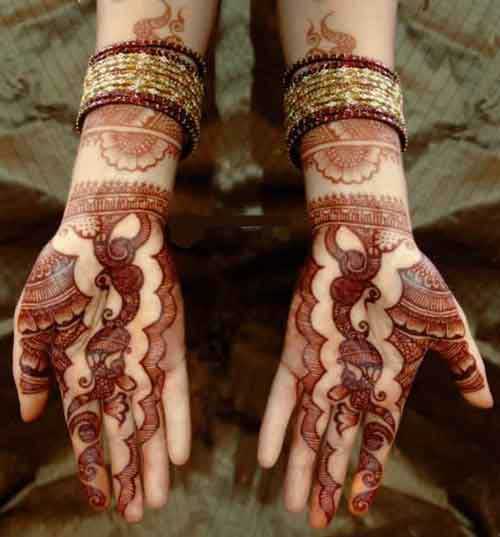 21. Foot Mehndi Design: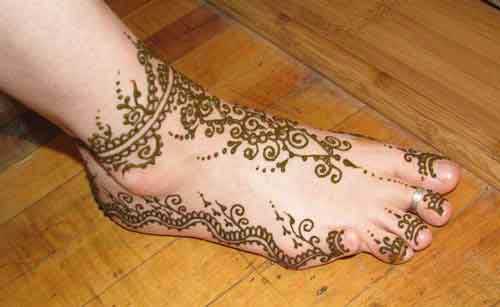 22.  Rajasthani Mehandi Design: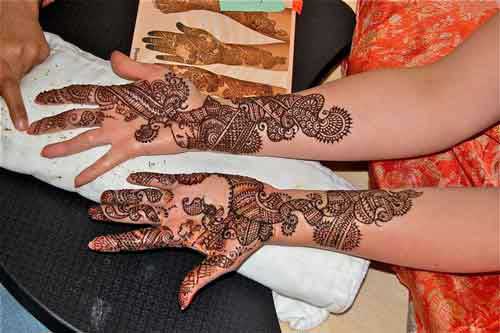 23. Bridal Mehndi Designs For Hands: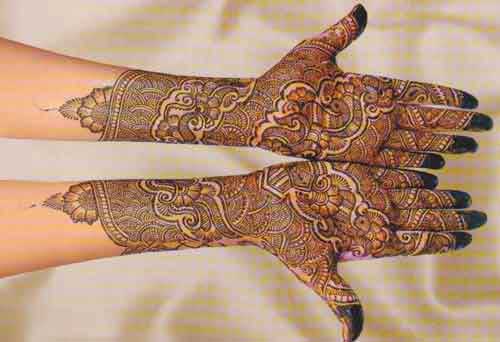 24.Rajasthani Mehendi Bridal Design: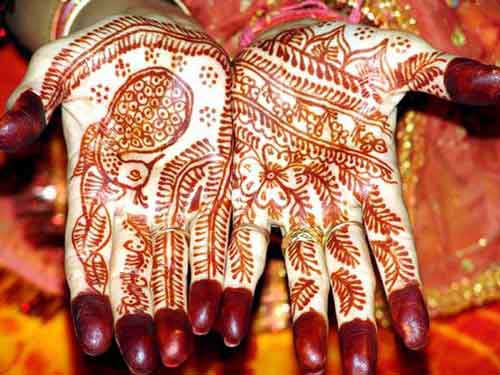 25. Beautiful Mehandi Design: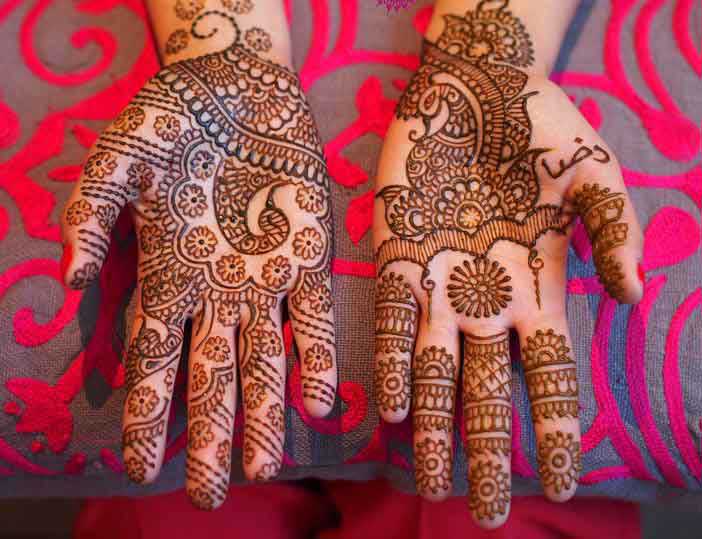 Read Also:
Images: 1,2 ,3 ,4 ,5,6 ,7 ,8,9 ,10,11,12 ,13 ,14,15 ,16 ,17 ,18 ,19 ,20 ,21 ,22 ,23,24 ,25