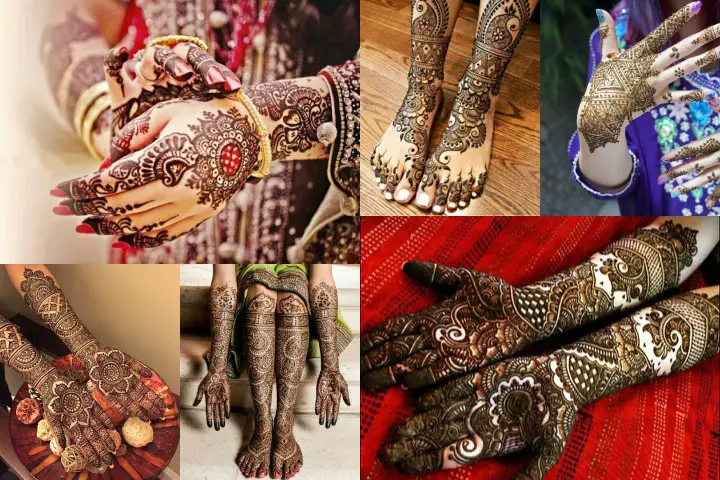 All our Indian woman journey with these auspicious things in life is Mehandi. For all functions, rituals, wedding ceremonies, and festivals, Mehandi makes an important role and is always present in every hand. Especially, when we think about bridal, out of the grand silk outfits and ornaments, without mehandi, it is an incomplete makeover for bridals. Here, are some of the simple bridal mehandi designs followed below.
Top 17 Simple Bridal Mehndi Designs
1. Stunning Bridal Mehandi Mixed Design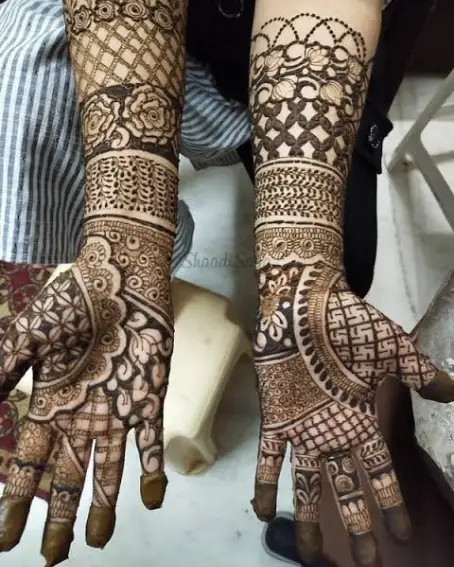 For bridal mehandi design, there are a lot of intricate designs that have a different touch. Particularly, these designs have stripes, floral motifs, black outlines, and tiny leaves which give you an elegant appearance overall.
[ Read: 30 Outstanding Dulhan Mehndi Designs]
2. The Feet Mehandi Designs For Bridal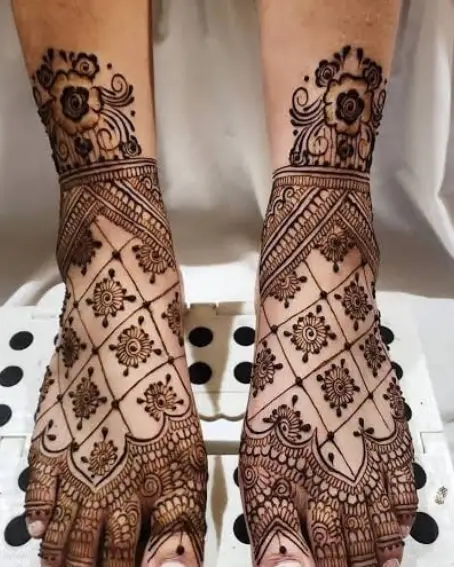 Bridal mehandi is always special because it is a milestone throughout life. Brides also concentrate on the feet, and she was fully satisfied when she did the mehandi in the feet part. The design follows the pattern, which offers a simple and elegant appearance.
3. Peacock Design In Feet For Bridal Mehandi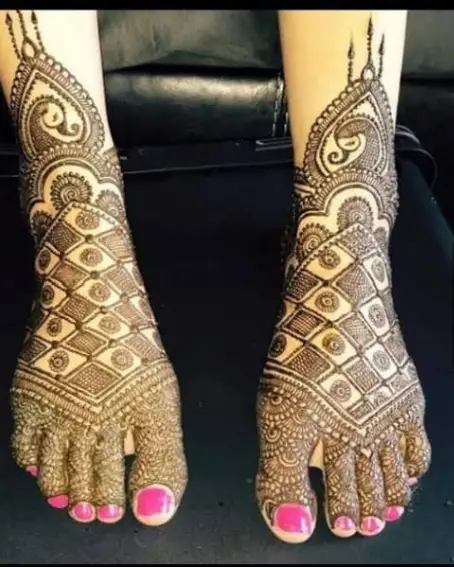 The peacock design is auspicious in mehandi culture. Traditionally it is followed and innovatively peacock with a square pattern is followed which looks stunning and grants a spacious design, the peacock on top is highlighted here.
4. Half And Half Mehandi Design For Brides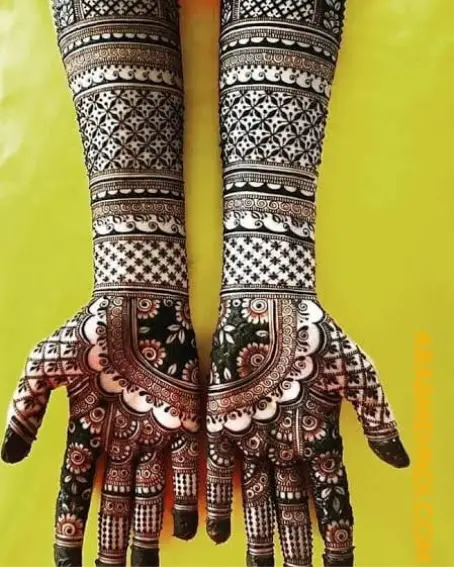 It is a dainty design, which is full of nature's beauty in the artwork. Charming and tremendous, when you joined your hand, it is half and half art in your palm. Very dramatic appearance and offers you self-love and attraction all the way.
[ Read: Top 20 Eye Catching Leg Mehndi Designs]
5. Cute Face Images In Bridal Mehandi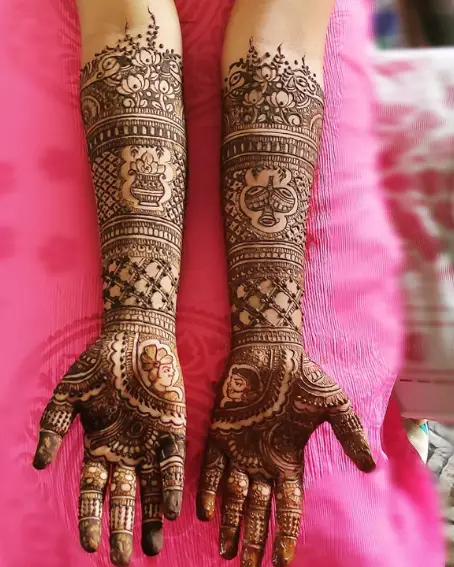 It is perfect for wedding ceremonies because there is an image of men and women images in a palm with some ritual items artistically in mehandi. It always denotes the love and affection between the bride and bridegroom.
6. Peacock Motifs In Palm For Bridal Mehandi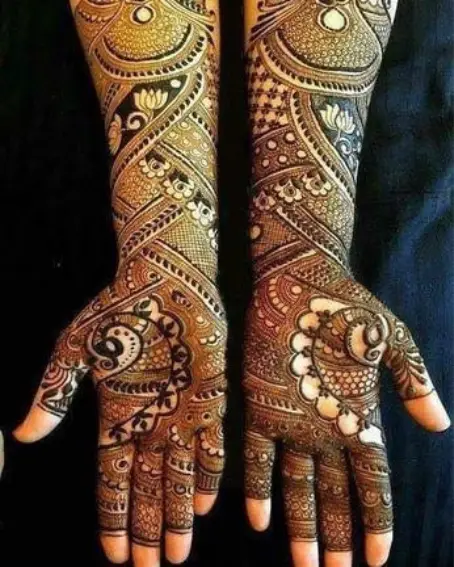 Effective design and complex design for bridal to create an auspicious beginning for a couple's new life. The highlight peacocks in the palm with many tiny arts were always elegant and gorgeous to the brides. Adorning lotus motifs render you a positive vibration and start a new happy journey.
7. New Trendy Bridal Mehandi In A Simple Way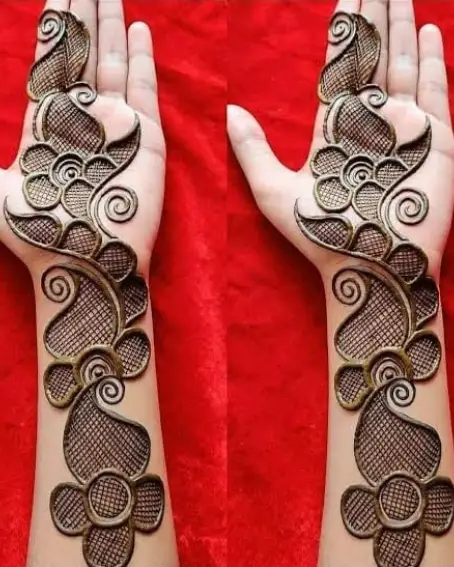 Choosing one kind of design, applied to all designs makes a modest and new experiment in bridal art. Highlighting the outlines and design with tiny squares is awesome, on the whole, it looks stunning and unique.
[ Read: 30 Beautiful Back Hand Mehndi Designs – DIY]
8. Modest Paisley Design For Brides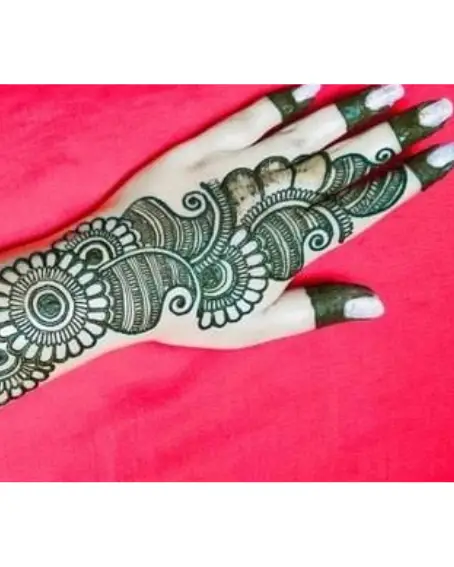 Elegant and enchanting mehandi for brides is always special to their life. The traditional paisley designs followed in this simple art, which adores the whole hand. The pattern with the floral and paisley stretches you tremendously.
9. Flower Pattern Front Hand Mehandi Design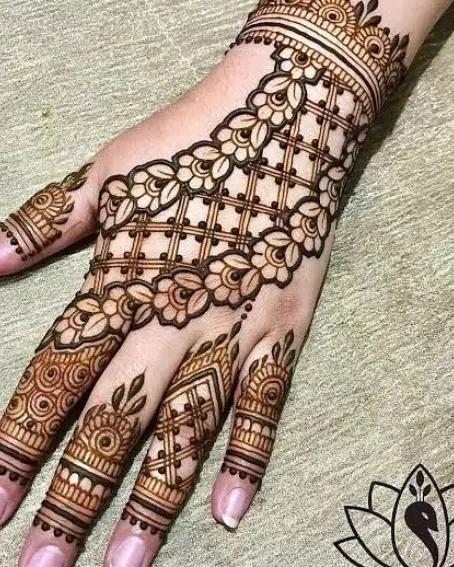 Conventional motifs in the front hand with thin lined squares and dots in outline. This distinctive and comfortable design clearly shows your ornaments for rings. Neat and pretty mehandi for brides who loved to have creative design.
10. Traditional Swan Design For Bride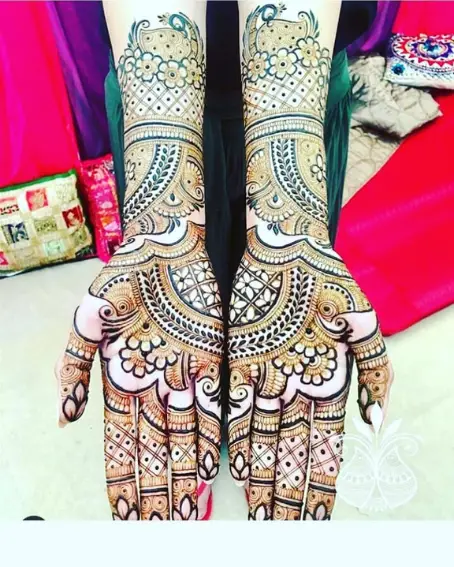 Favorite and evergreen traditional motifs grab attention from everyone. Peculiar strategies with a swan in a sitting position on top of the hands in ethical touch. And many intricate designs like flowers, leaves, and diamond arts in stunning form.
11. Dark Shaded Nature In Feet Mehandi Designs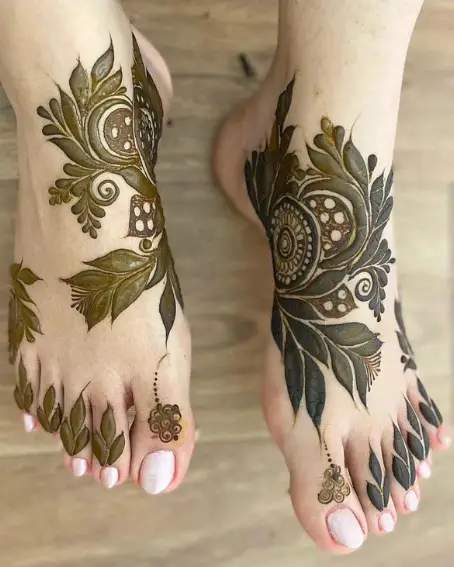 Floral dark shade design draping in feet impart you a simple and elegant appearance. Trendy with a traditional touch, which is eternal design, is one, present in all marriage ceremonies. It should be the inspiration for the minimal pattern
12. Flower Designs For The Leg Of Brides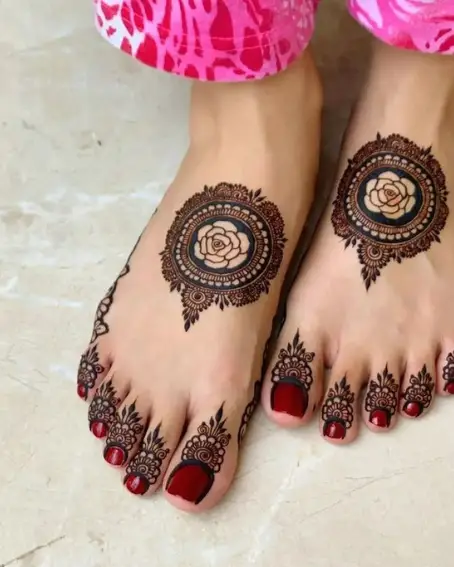 The clear image of a flower in the middle design is perfectly matched to the feet. Simple and attractive, all the fingers are decorated with a floral pattern. The design takes very less time and the bride stands very confident in front audience.
[ Read: 20 Beautiful Glitter Mehndi Designs ]
13. Feather Pattern Design On The Front For Brides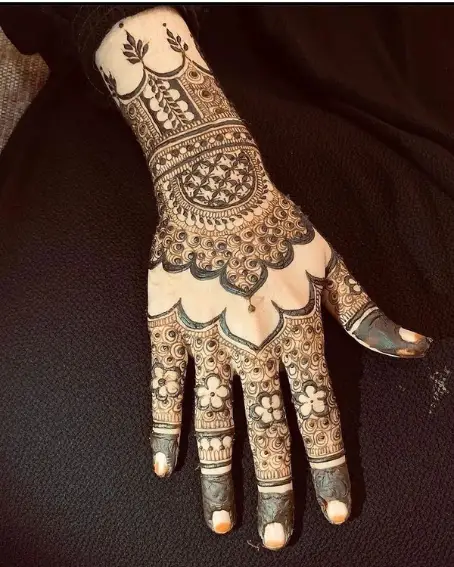 The pattern idea is from the peacock feather design, with this part, the whole front hand appears innovatively. Starting from the wrist, the bold outlines and tiny flowers on the fingers give you a dainty design. We can apply this to both hands and the same pattern for legs too.
14. Peacock And Elephant Mehandi Design For Brides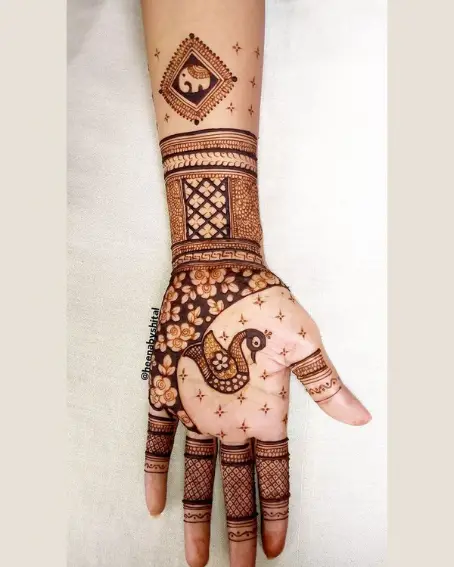 In mehandi designs, you can choose your animals, birds, images, names, etc., Here; the elephant and peacock image was used. Because of all of our traditional rituals, the images of goddesses are present in all ceremonies. So, these brides use this image and minimal art for the rest of the palm.
15. Crossed Spiral Mehandi Design For Brides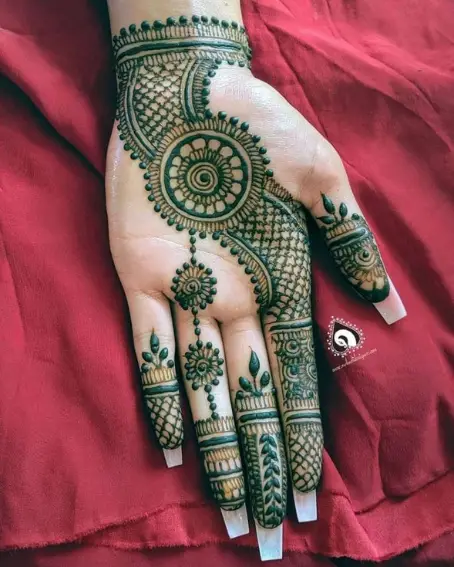 Many brides love this trendy spiral design as their bridal mehandi, which saves time and also eye-catcher. The designs like crossed palms, and a tiny diamond shape box with a dark outline with dots. It continues the whole design and the fingers are designed with intricate art.
16. Auspicious Elephant Mehandi Bridal Design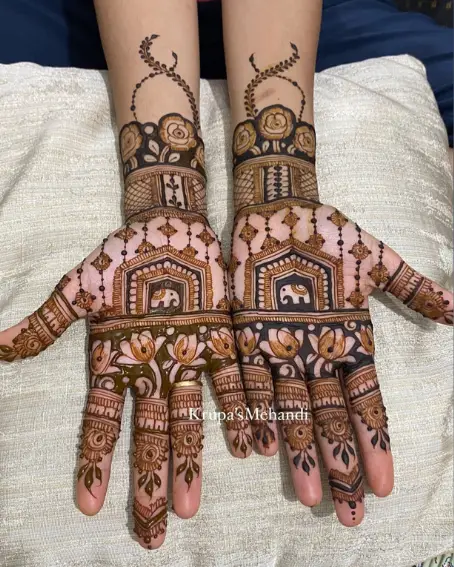 The elephant design is common and auspicious for all ceremonies. The design was very artistic and the lotus gives you more holiness and wealth. The complex design takes more time and worth for the art, giving you fresh and blooming in new marriage life.
17. Partial Designs For Brides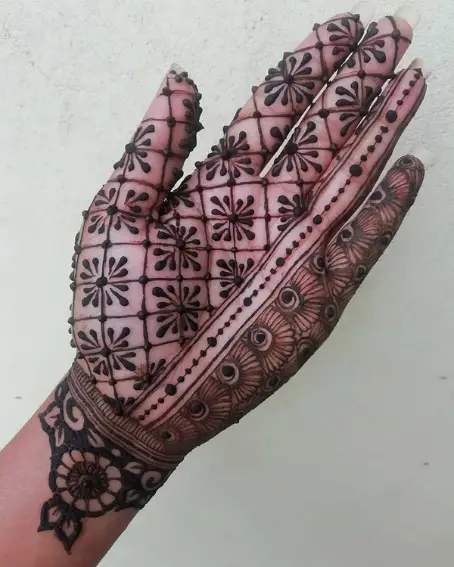 Very grand and familiar designs which are stylish and loved by all recent brides. The simple two designs are partially located and follow the same pattern. The floral and traditional designs, give you positive thoughts and match all outfits which is mostly selected for marriage.
You Might Also Like: