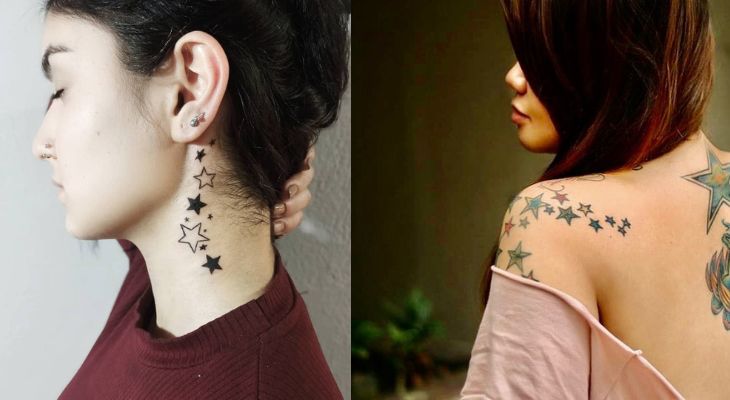 Star tattoos are getting popular nowadays, you can almost see everyone having trendy and beautiful star tattoos on their body. There are plenty of different things that need to consider while going for tattoos and also you will have so many designs possibility. When thinking of stars, a sudden picture that comes to mind is a small and little shimmering light that shines in the night. Among many other tattoos, a star tattoo can be extravagant, simple, large, or tiny which can incorporate a lot of different elements and techniques. Here are 20 different and amazing star tattoo ideas that every tattoo lover would want to consider getting it.
20 Impressive Star Tattoo Designs and Meanings
1. Small Wrist Star Tattoo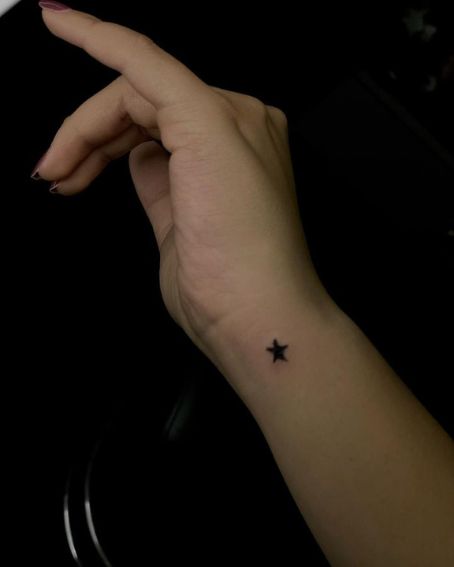 Star tattoo designs on the wrist look amazing. Additional styles can be done to make this star tattoo more attractive. This star tattoo design not only gives fun and happiness but also adds extra beauty to your body.
2. Back Lotus With Star Tattoo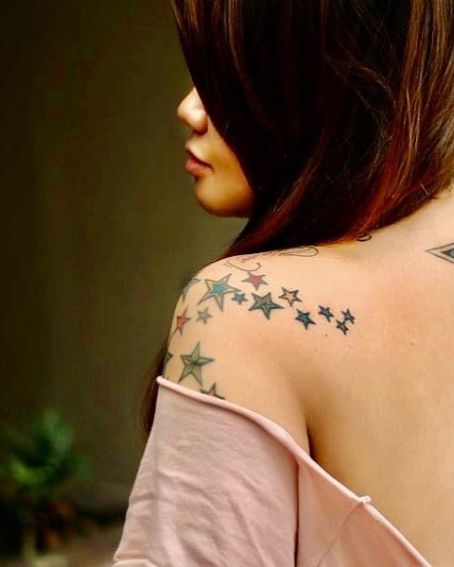 The tattoo design of the lotus flower with a beautifully drawn star on the back is absolutely attractive. Small star tattoos on the left shoulder give a unique beauty like the stars in the sky.
3. Fine Liner Small Star Tattoo On Hand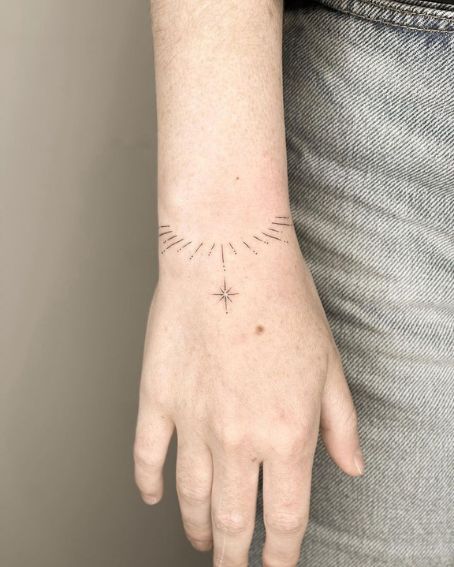 This star tattoo with fine lines on the arm is actually very painless. It looks blurry in plain sight, and everyone can see the beauty of the tattoo only when looking closely.
4. Beautiful Shoulder Star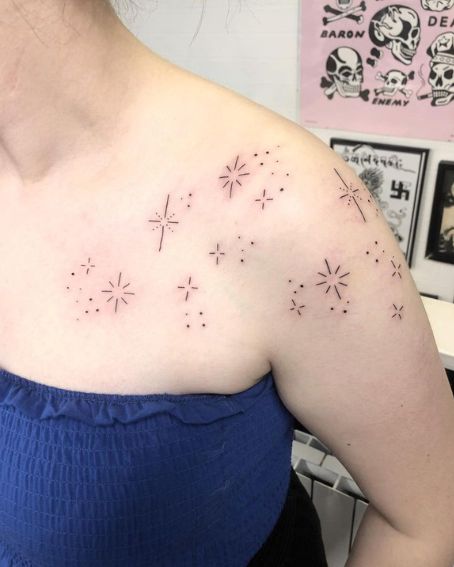 If you are a fan of shoulder tattoos, these star design tattoos will highlight the beauty of your shoulder. You can have unique and elegant beauty among all.
5. Lined Star Tattoo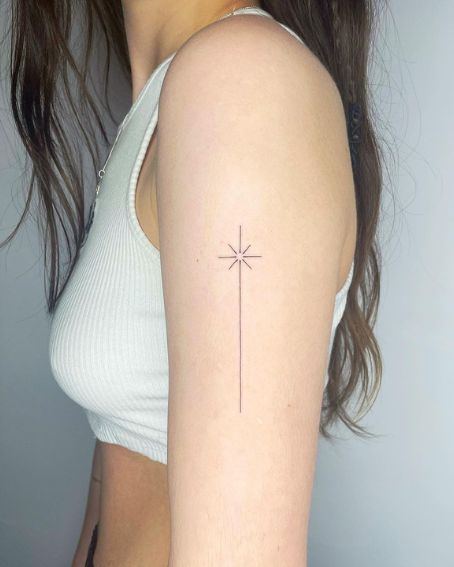 If you like a lined star tattoo, then it will be your best idea. It is not only easy for you to achieve but also gives you a beauty that will charm everyone.
6. Nautical Star Tattoo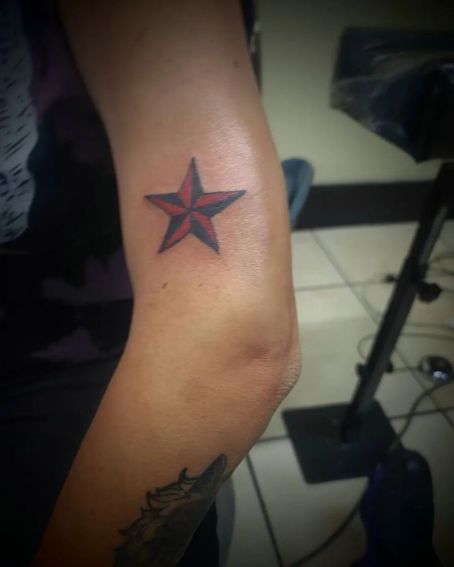 These Nautical star tattoos have a long history. Sailors have had tattoos on the back of their hands or around their wrists for decades. In the current modern age, everyone is tattooing this brave tattoo as a favorite.
7. Color-themed Little Star Tattoo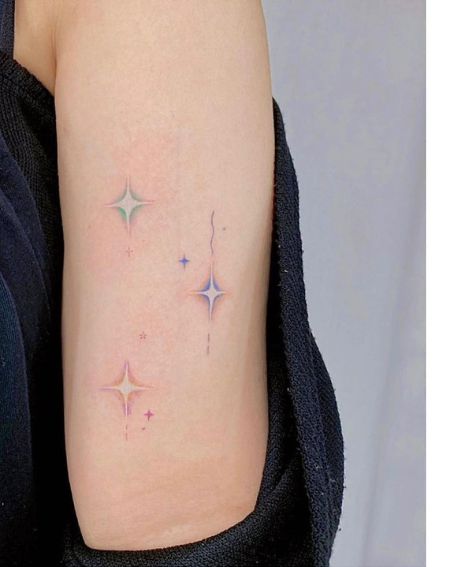 Color-themed little star tattoos are a favorite among women. These Color themed little star tattoos always give an alluring look. Also, they are pleasant to look at. Generally, women choose the colors of star tattoos depending on their personality.
8. Moon and Star Inka Tattoo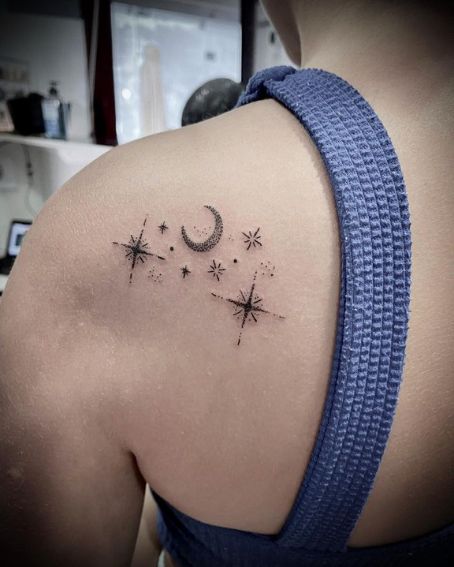 Moon and star Inka tattoos are very famous among modern people. Because they feel very happy and refreshed when they get this tattoo.
9. Star In Black Behind The Ear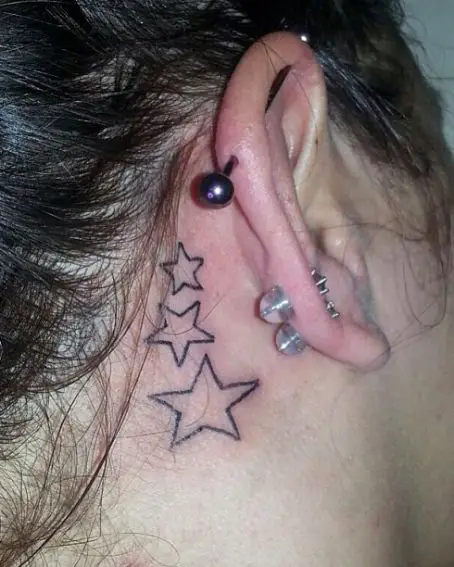 If you want to get a black star tattoo in the right place, behind your ear is the perfect place. It will be attractive to everyone and will give you a rich look among others.
10. Blue Star Tattoo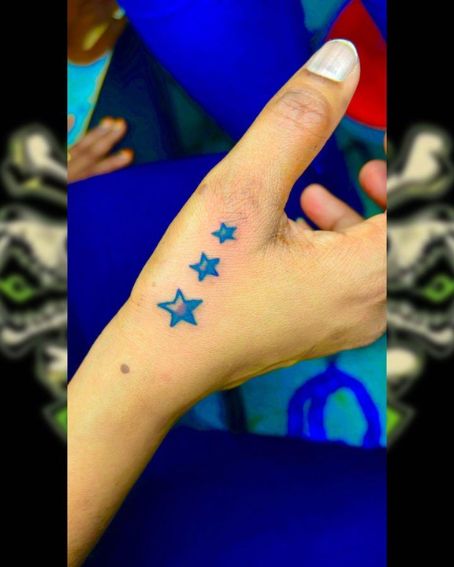 This blue star tattoo symbolizes fulfillment, success, and auspiciousness. It is shinier and totally attractive. There is no doubt that everyone will love this unique look blue star tattoo.
11. Colorful Tattoo With City Name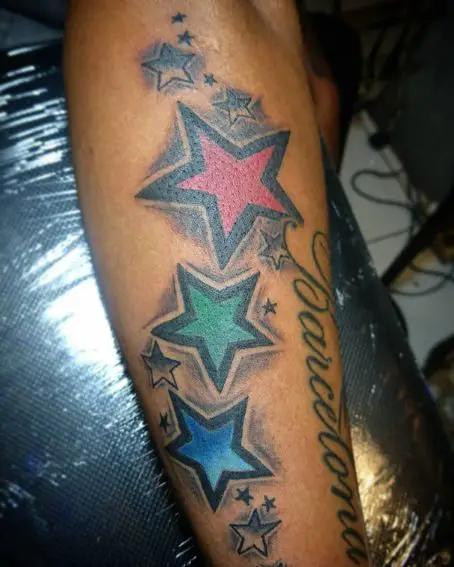 This is a cute combination of a different colored star on the hand. It is a very elegant one and grants a sense of hope to the wearer. Blue, green, and red shades on the star give this tattoo an amazing look.
12. Big And Small Star Combination Tattoo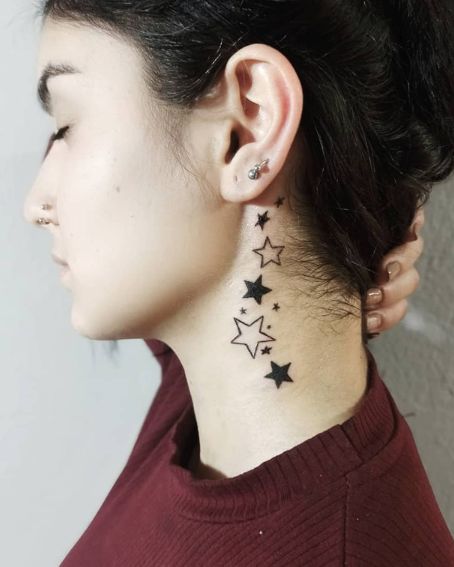 Clean and straightforward inking with limited shading star design will stand out great behind your ear. This design surely will catch other's eyes. If you something fabulous and unique discuss your options with your tattoo artist.
13. Star With Flower Tattoo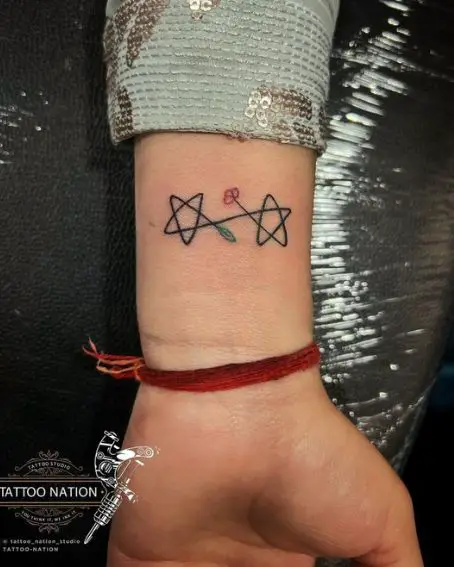 Floral tattoos are favorites for many reasons, in which each bloom has several meanings. From friendship to love, hope and joy, there is a great flower and star tattoo option for everybody.
14. 3d Effect Star Tattoo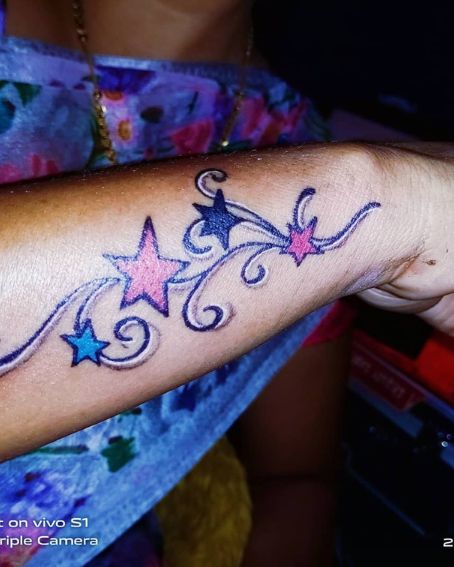 If you are a tattoo lover create some small strings of stars on your arm to obtain a glamorous appeal. You have the choice to opt for a various-sized star tattoo. Besides, to add some elegance ink them with your favorite or lucky color.
15. Half-shaded Star Tattoos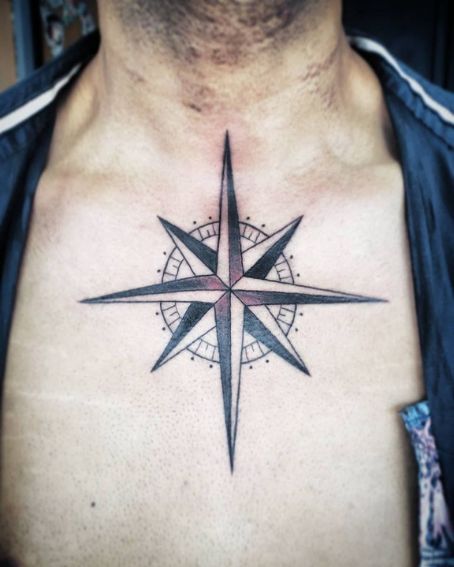 The perfect black shading and line work on this tattoo is unique and really stand out. The overall look is magical and excellent for both boys and girls. You can keep half shade and half shade to make the look more vibrant.
16. Black Butterfly And A Star Tattoo On Wrist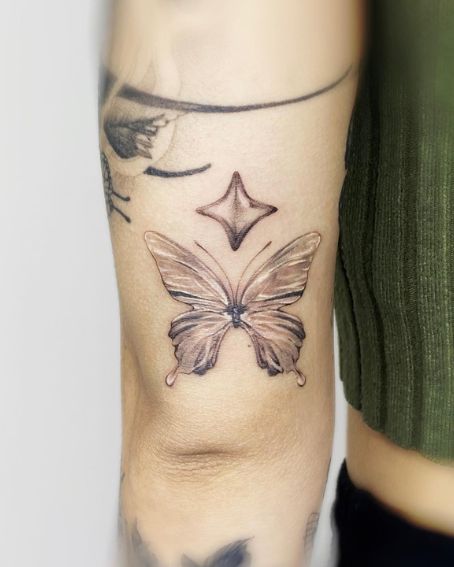 Butterfly tattoos have become more and more famous in recent years, especially for women. Adding butterflies with star designs not only they are splendid but also, they have a deep meaning to convey such as growth, guidance, and freedom.
17. Soldier-themed Star Tattoo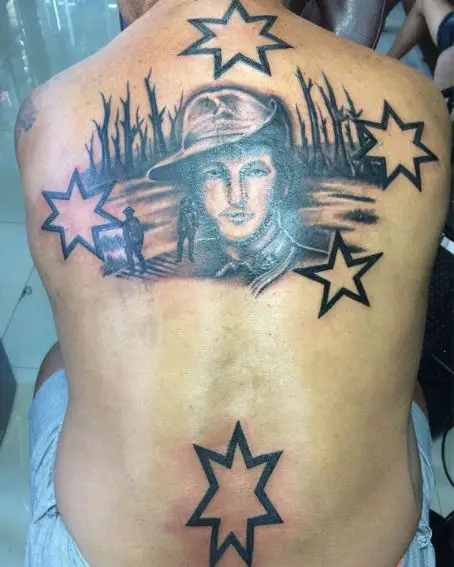 Most people like to have tattoos to express their beauty and their character, but few people love to show their brave and affection towards the army. If you are one of them, this Soldier themed star tattoo is the perfect choice for you.
18. Minimalist Star Tattoo On Ear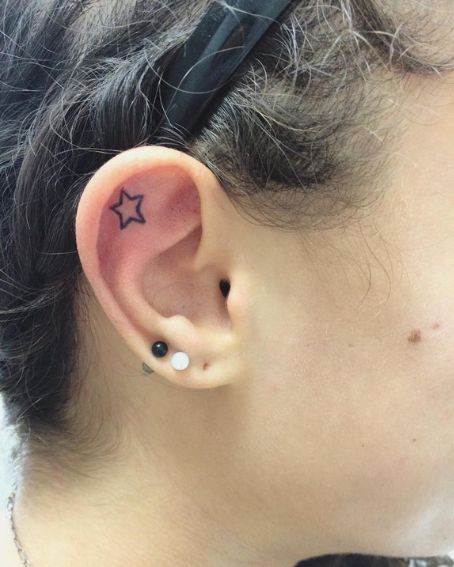 Stars are considered a symbol of good luck and guidance. A single star on the ear can definitely make a statement that is fabulous and dynamic. In this picture, you can find the star is the present inner side of the ear which simple and cute.
19. Star Tattoo On Face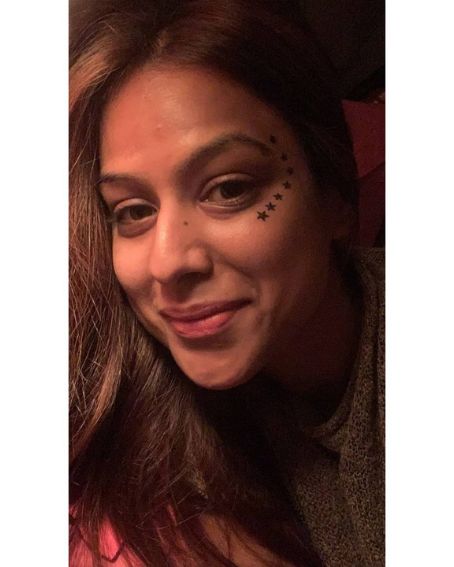 Most women love to have a star tattoo on different parts of the body including the face, they hope it will make them very beautiful. Here, the star tattoo on the face helps to symbolize love, hope, and guidance.
20. Half Sleeve Star Tattoo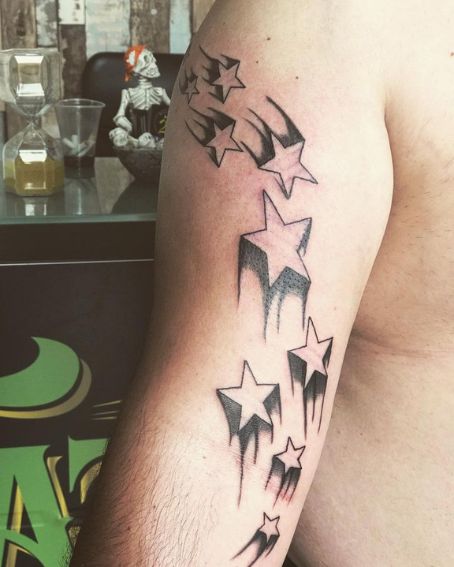 Half sleeve star tattoo has really a wonderful black shading and detail. These star tattoos are more eye-catching than other tattoos and look particularly fabulous on hand. Black shades are highly popular with the younger generations of both genders.
Best Lotions for Healing a Tattoo
You Might Also Check: