Do you aware of Japanese shampoos that work effectively for your haircare? Japan has a wide tradition of manufacturing premium beauty products and Japanese hair care products are notorious for their ability to maintain healthy and beautiful hair using natural ingredients from native plants.
Japanese shampoos enriched with natural ingredients such as honey, camellia oil and various others are perfect for your hair and scalp. These shampoos can strengthen your hair and give it a super healthy and shiny appearance.
This article recommends you some best Japanese shampoos that you can make use of it to give your tresses a lustrous and glossy look. Rather than spending much on expensive salon treatments, you can preferably pick your right fit shampoo from the below suggested best Japanese shampoos.
7 Best Japanese Shampoo
1. Kaminomoto Medicated Scalp Care Shampoo B&P – Best For Dandruff
If you are the one suffering from dandruff or an itchy scalp, try using this medicated scalp care shampoo for the best results. This shampoo comes with an antiseptic and anti inflammatory effect that cleanses your scalp further preventing dandruff. This deep cleansing shampoo treats fungal infections that neutralize dandruff. Furthermore, it helps to calm the scalp and suppress inflammation. It prevents itching and limp hair, keeping your scalp clean and healthy to promote optimal hair growth.
2. Shiseido Professional The Hair Care Adenovital Shampoo – Best For Hairloss
This shampoo includes ingredients that accelerate blood flow, which plays a major role in hair growth. It has a pleasant fruity aroma and is specially made to fight hair loss and thinning hair by strengthening your hair and promoting hair growth as well. This adenovital shampoo focuses on the six mechanisms inside your hair root that contribute to anti-hair loss and conditions your scalp to support voluminous hair growth.
3. &Honey Deep Moist Shampoo – Best For Dry, Brittle Hair
The Deep Moist Shampoo from &Honey offers deep hydration to dry, brittle hair. Its potent formula holds nutritious ingredients such as argan oil, royal jelly, Moroccan oil, and three types of honey namely raw honey from Japan, Hungarian acacia honey, and manuka honey from New Zealand. These natural ingredients wipe out the dirt and impurities from your scalp and hair without drying it out. Moreover, it nurtures your hair from the roots to ends working on each of your hair strands to repair the damage and restore shine.
4. Oshima Tsubaki Camellia Premium Hair Shampoo – Best For Oily Hair
This silicon-free premium shampoo is formulated with fast-absorbing Tsubaki oil and 3 other types of extracts from the camellia flower. These ingredients help keep your scalp hydrated and retain moisture in your hair without it appearing sluggish or lifeless. Tsubaki oil is suitable for oily hair and because of its lightweight properties it won't flatten your hair or make it look greasier.
5. Pelican Clay & Charcoal Shampoo – Best For Damaged Hair
The Pelican Clay & Charcoal shampoo is supplemented with Sumi charcoal and bentonite clay which includes potent cleansing properties. It effectively eliminates sebum and dirt and assists in repairing damaged hair. In addition, it contains a refreshing pleasant fragrance of hinoki cypress herb and naturally cleanses your hair and scalp.
6. Napla N. Color Shampoo – Best For Colored Hair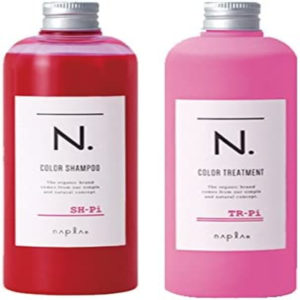 The Napla range of shampoos is specially designed for colored hair to prevent it from fading and supports keeping the vibrant salon colors of your hair maintained for as long as possible. Further, it contains tiny lock polymers that suppress the outflow of pigments and the ingredients in it such as shea butter, hydrolyzed silk, and broccoli seed oil keep your hair lustrous and smooth alongside. This shampoo comes in five different shades according to the color care you need.
7. Level Cosmetics Natural Hair Soap with Seaweed – Best For All Hair Types
Conclusion
Seaweed is the fundamental ingredient in this shampoo that is mild and suitable for all hair types. It comes with an acidic soap surfactant base and is gentle for your hair and scalp as well. Also, it nourishes your damaged hair adding a bright luster to your mane. The refreshing fragrance of this shampoo endures and keeps your hair smelling fresh throughout the day.
The above suggested Japanese shampoos contain efficient nutrients that deeply penetrate into your hair shafts and strengthen your hair follicles. With these best shampoos in place, your days of flaunting your beautiful tresses are right around the corner.
You Might Also Like: