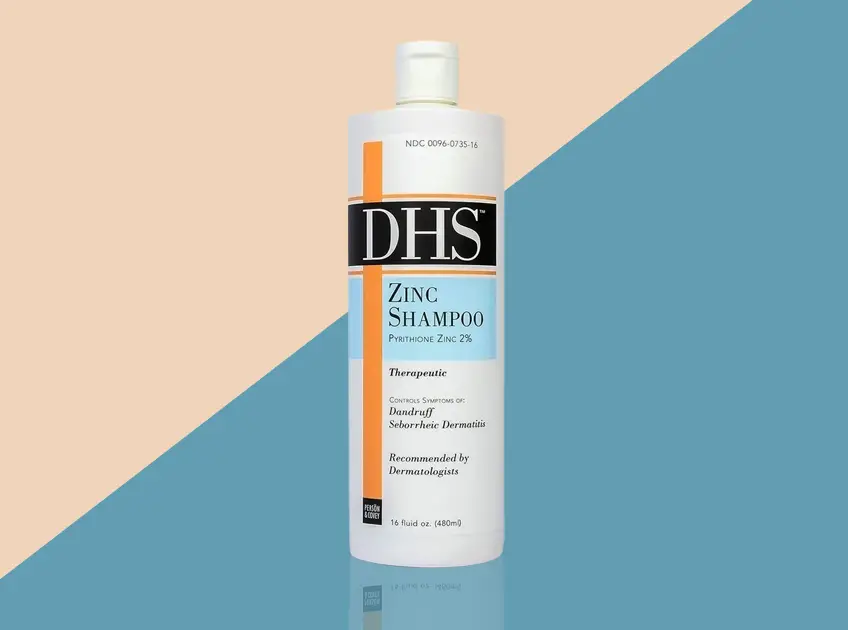 If you suffer from bald patches, itchiness, and flakes, it may be a clever idea to go for the best antifungal shampoo to cure the problems. The medicated products in this shampoo have active fungus-fighting ingredients which help to reduce the severity of the symptoms. Antifungal shampoo not only ensures the pesky problem goes away from you but also prevents nourishing the hair and scalp. Fungal infections are common nowadays and affect people of all ages.
It can be caused by several types of fungi like scalp ringworm and gives you severe itching as well as superficial scaling. If you are left untreated, these infections later lead to hair loss and even baldness. Unlike regular shampoos, antifungal shampoos are crafted using a medicated formula which surely will give you the desired results. To help you gets some suggestions on fungal infections as well as the best antifungal shampoo, here presented a brief article.
6 Best Anti fungal Shampoos for Your Hair
In today's market lots of antifungal shampoos are available, but finding the right one is an important one, for you recommended some best antifungal shampoos below
1. Nizoral A-D Anti-Dandruff Shampoo
This product is developed with active ingredients named ketoconazole which works great to get rid of dandruff. Nizoral A-D shampoo is undoubtedly a hit among people. It works effectively to treat dandruff, treat fungal acne, and reduce itching.
Pros
Treats dandruff effectively
Minimizes itching
Speed results
Heals and treats fungal acne
Cons
Can cause an allergic response
May lead to dryness
2. Maple holistic Tea Tree Oil Special Formula Shampoo
Maple holistic Tea tree oil contains tea tree oil that helps to hydrate your hair and scalp. Its antifungal and antibacterial formula treats itching, dryness, and flaking on the skin. It also assists to wash away dandruff flakes, boosts hair volume, and promotes hair growth.
Pros
Encourages hair volumes
Free from sulfate and paraben
Hydrates scalp and hair
Clears the dandruff flakes
Boosts hair growth
Hypoallergenic
Cons
Might cause skin irritation
May leave your hair tangled
3. Neutrogena T-Gel Therapeutic Shampoo
It is one of the top-rated products which aids to cure severe scalp problems like scalp psoriasis, dandruff, and seborrheic dermatitis. It effectively works to reduce inflammation and flaking.
Pros
Minimizes inflammation and flaking
Effective in treating seborrheic dermatitis, dandruff, and scalp psoriasis
Suitable for color-processed hair
Recommended by dermatologists
Cons
May lead to hair staining
4. DHS Zinc Shampoo
It is one of the simplest and easiest ways to cleanse all sorts of bacteria and fungi from your scalp. It treats dandruff effectively as it contains 2% zinc pyrithione. Highly recommended by Dermatologists, this shampoo enhances the growth cycle of hair, soothes irritated skin, relieves itching and flaking, and reduces hair thinning.
Pros
Calms the scalp
Conditions your hair
Eases irritation and flaking
Tackles dandruff
Convenient for all types of skin and hair
Cons
Can cause blisters on rare occasions
5. Healthy Hair Plus Anti-Fungal Shampoo
This shampoo's formula comprising emu oil whose anti-inflammatory properties aid to alleviate swollen or painful areas on the scalp while also eliminating fungus and bacteria at the same time. Moreover, it also contains coconut oil and grape seed oil that boosts hair growth. Coconut oil is rich in fatty acids such as caprylic, capric, and lauric acids which have potent antiviral, antifungal, and antibacterial effects.
Pros
Moisture your hair
Promote hair growth
Treats acne and flaky scalp
Cons
Not compatible with sensitive skin
6. pHat 5.5 Manuka Honey Seborrheic Dermatitis Shampoo
It is made of medical-grade manuka honey with potent antiviral and antimicrobial benefits which effectively treats psoriasis, seborrheic dermatitis, and eczema. It also contains aloe vera, coconut extract, orange peel oil, Australian cehami, and tapioca that remove stubborn dandruff and treat itchy scalp, while leaving your hair strong, shiny, soft, and supple as well.
Pros
pH-balanced formulation
Works effectively on rosacea
Quick results
Sulfate-free, Gluten-free, paraben-free
Cons
What Is Meant By Scalp Infection And Its Causes?
Ringworm or tinea capitis is said to be the main thing to cause scalp infection. It also affects the hair shaft and makes hair to go unpleasant. Symptoms may vary from one person to another person, but generally, those who suffer from fungal infection may find the scalp very itchy and even may notice bald patches in the head as well. Ringworm of the scalp is the most contagious one, so it is highly recommended to sort the infection with the help of a doctor before it spread to full hair. Infections like this are spread mostly by touching the skin of an infected person. Sharing towels, hats, pillowcases, or combs are the ways you could catch the scalp infection. So think more than twice, if you want to borrow your friend's comb or towel next time.
How To Get Rid Of This Scalp Infection?
An antifungal shampoo or antibacterial shampoo is the best one to remove this scalp infection effectively. Scalp fungus is treatable with the help of antifungal medications. The most common medication used to cure fungal infection is an oral antifungal.
Keeping infected areas very clean is highly important and it should have cared more properly before they spread. Fungi can be found in every environment and when come to contact with the fungus, it will roll out on the skin.
Then it leads to an infection developing on the skin and hair. For this, acting fast also lowers the risk of spreading the infection to other parts of the body. But topical antifungal medications do not penetrate into the hair shaft and they cannot perfectly treat scalp infection. So, it is necessary to find the best antifungal shampoo for your scalp.
Benefits Of Using An Antifungal Shampoo
Most antifungal shampoo works great for your hair and keeps your hair very healthy. Some of the common benefits of antifungal shampoo are given below
1. Dandruff Scalp Infection: Sometimes dandruff may occur due to dry skin, other times it may occur by seborrheic dermatitis. It is an inflammatory disorder that can cause by the overgrowth of Malassezia, a fungus which is found naturally on the skin. In this case, the best antifungal shampoo can assist to treat seborrheic dermatitis and also relieve the scaling, itching, and flaking associated with dandruff
2. Tinea Infection: Antifungal shampoo has the power to treat tinea capitis and tinea versicolor. Tinea capitis is a ringworm-type fungus infection that causes an itchy as well as an uncomfortable rash on the scalp. Tinea versicolor is a type of skin infection that develops on the trunk along with the shoulder.
3. Treats Baldness: Several studies show that antifungal shampoo has the potential to treat male pattern baldness. Men with baldness have more Malassezia on their heads. Antifungal shampoo mostly helps to destroy excess Malassezia, decrease inflammation and kill the yeast.
Conclusion
Flaking, dandruff, and itching on your scalp can lead to fungal infections that need to be treated with the best anti-fungal shampoos. These shampoos contain a medicated formula recommended by doctors that will assist you in achieving the desired results in a quicker time by treating the fungal issues effectively. Apart from keeping these troublesome hair problems at bay, it will also nourish your scalp and tresses.
You Might Also Like: